---
---
Striders Blues and Stripes presented with medals this morning for their achievements in the GMWF 70s League Spring 2022.
Well done to all in uniquely putting DWFG well and truly on the map with two teams in the same league.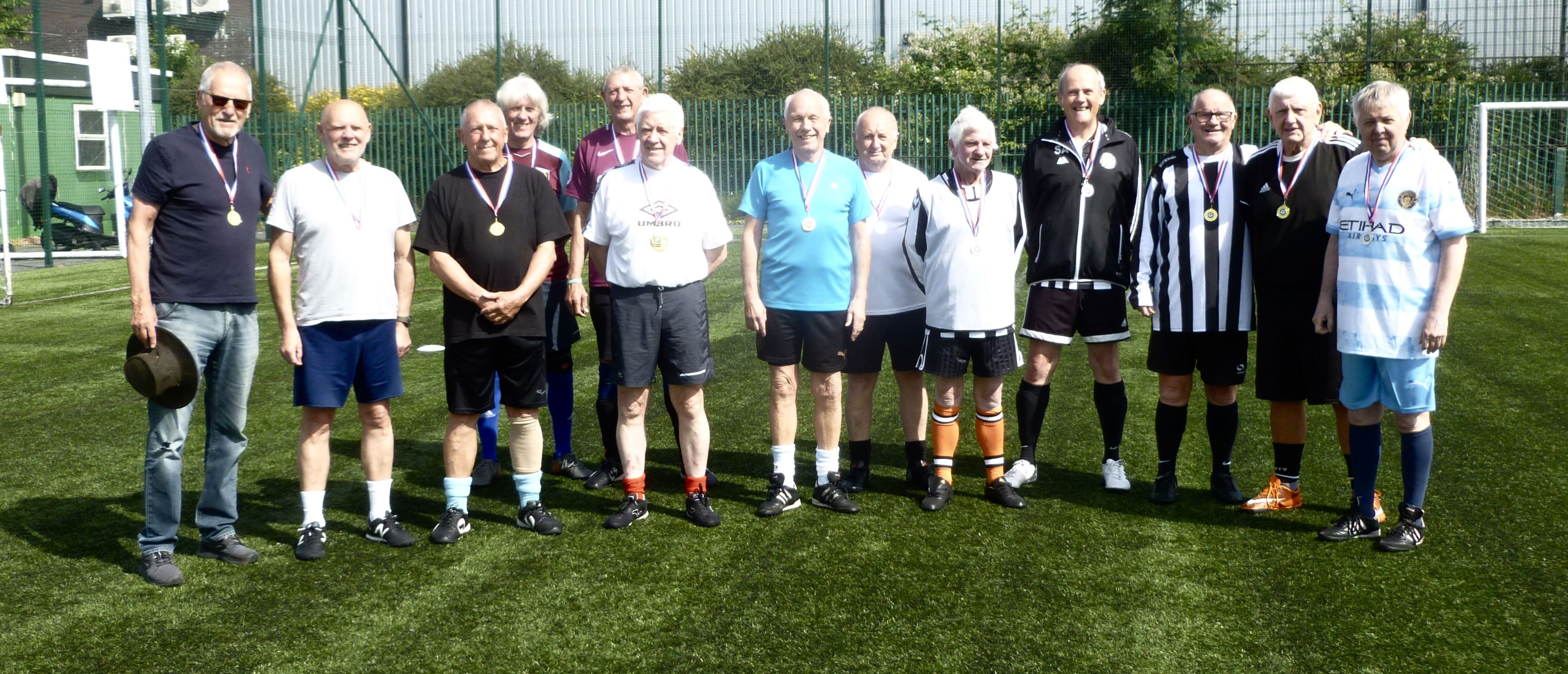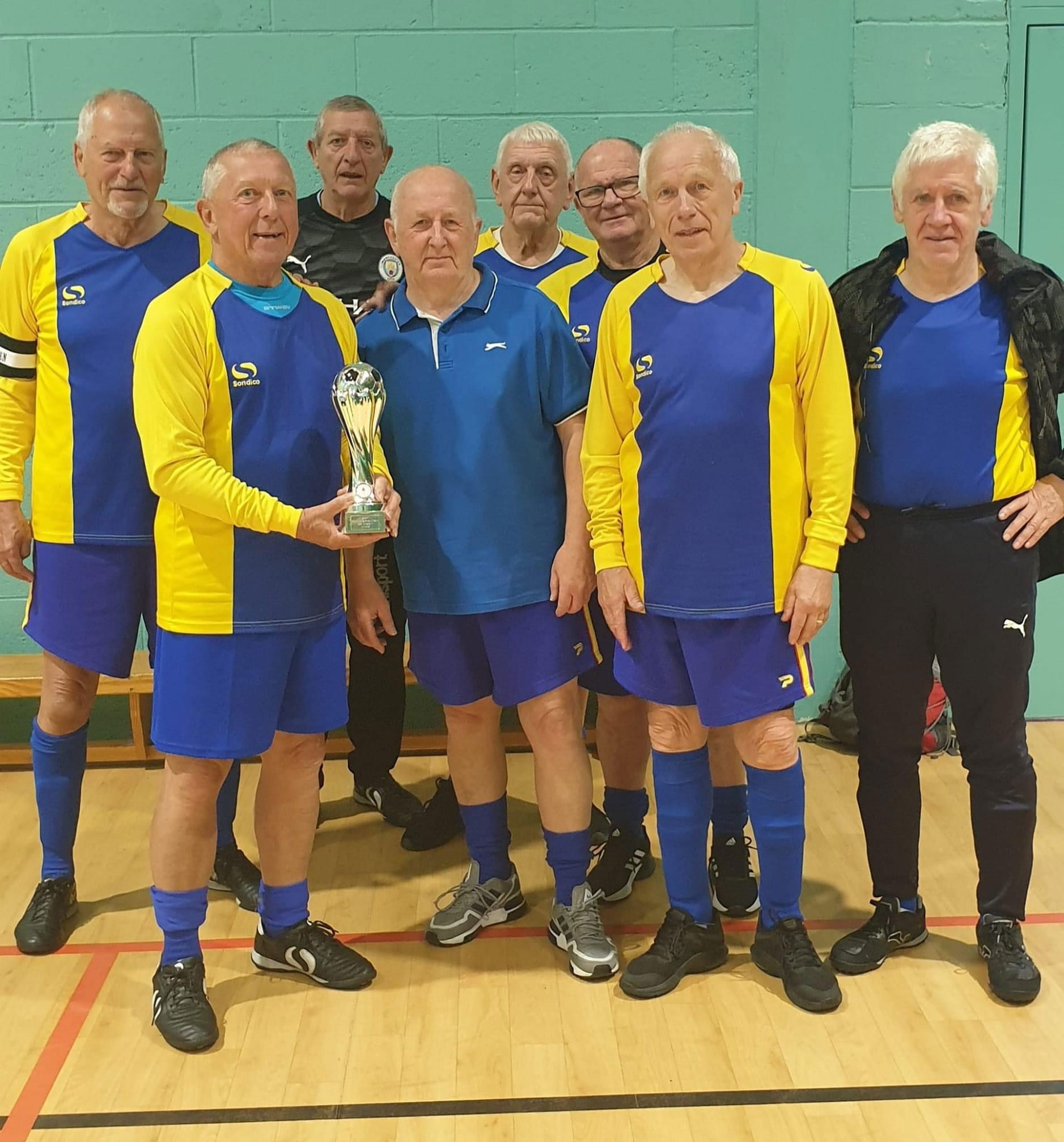 Fantastic news Striders Blues win the GMWF 70s League 2 at Heywood - well done "boys". Not to forget the excellent performance also from the Striders Stripes.