As a youngster , Alan Richards' love affair with all things football began at an early age. Seven.
Born in northern Wythenshawe, in one of the first council houses built south of Manchester's River Mersey the Son of a Driver/Storekeeper and a Lab Technician at Ferranti's he had two sisters , five and seven years older than he. Dad Ken - a former youth prospect for Huddersfield Town - ran a team in the South Manchester & Wythenshawe League. Hollyhey F.C. Mother Lily worked at Ferranti's near the airport , then later in a Greengrocer's shop at Sale Circle.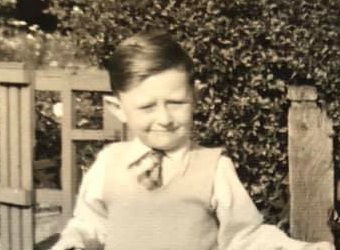 Playing with a ball at every opportunity , learning all about the domestic game through multiple magazines, a large programme collection and talking endlessly with his disabled Uncle Don who lived just next door. Alan attended games at Maine Road alone from the age of ten.
Schooled in Northern Moor, Alan , by now nicknamed 'Rick' was the unlikely fleet-of- foot left winger of his Primary School football team, playing for the school team a year earlier than others of his age. Only the dashing Frank Hickman came close to matching 'Rick's' goal scoring exploits from the left wing and inside left. Alas , the boy peaked too early. Moving on to Wythenshawe Technical High School for Boys saw competition for team places intensify to an alarming degree, and to Alan's dismay he was only on the fringes of the school team. After suffering the indignity of 'first, second and THIRD reserve' status throughout his first two years at 'Wythy Tech' he eventually kicked up enough of a stink with masters to badger them into forming a 'B' team in which he became a regular.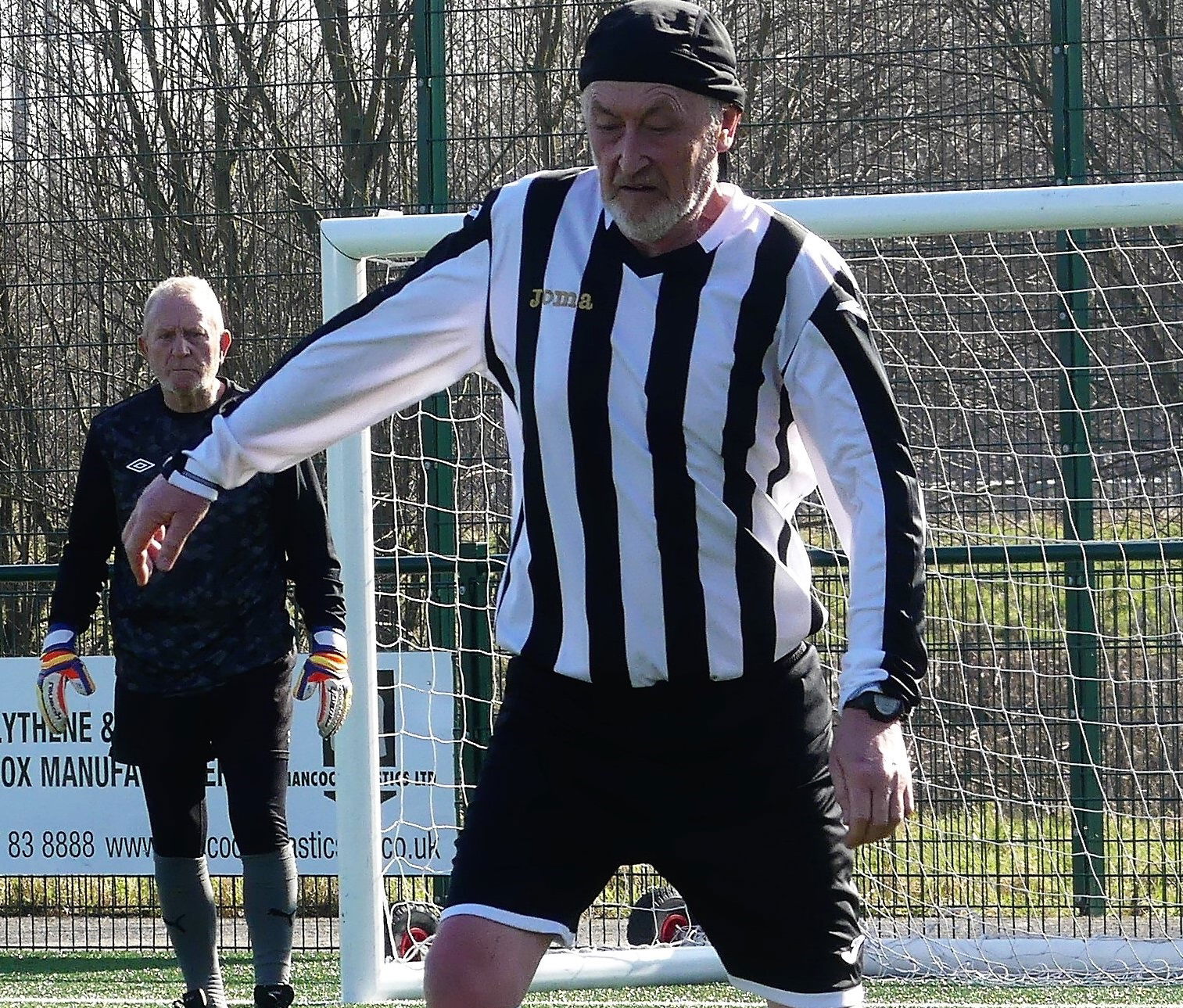 Two years later when this excellent venture eventually petered out, he dragooned his dad back into management and formed his own team Princess Rangers, later 'Princess Parkway' F.C. in a new local league for whom he was already the Referee's Secretary and dad the Chairman , the fortnightly meetings in the Gorse Hill Hotel Stretford were a good excuse for pater to get out for a pint !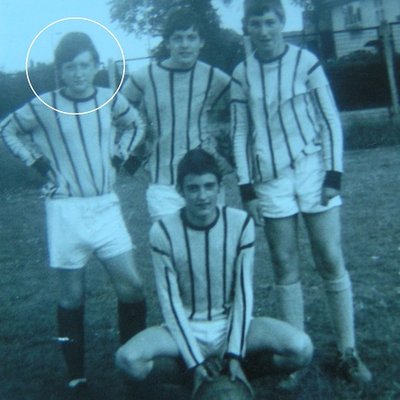 At this time Alan was following Manchester City home and away almost every week. Often hitch-hiking as a mode of transport but just as often on the rickety old coaches of York Motors in Chorlton. He loved the 'underdog' days but eventually watched his team win a league title , and an F.A Cup within eleven months of each other. With his generous spending money from elderly relatives next door, now supplemented by his first weekly wage of £6.00 a week from his flirtation with asbestos-cement. More on that later.
He continued to play - with mixed results - the highlight ending in a Cup runners-up medal presented by his wing idol Mike Summerbee, whom Alan had invited to perform the ceremonials at the League's first annual 'do' in Pendlebury Miners Welfare Club. Buzzer signed the little cardboard box it came in, and it remains a cherished possession. Rangers had lost 3-4 in the final to a team called Mercer Celtic !
Marrying Susan in 1970 and moving to Hyde he had neither friends nor contacts there, and resorted to advertising in the personal column of the local rag for a game. Aerialite F.C. of Stalybridge were the only respondents of note, and his first game at Surrey Street, Glossop was a tremendous success with five assists from the left wing , crowned by a goal he still remembers. He remembers the red and blue stripes even more vividly. A six-nil win. Aerialite thought they'd unearthed a gem. Fools gold sadly, the performances went quickly downhill.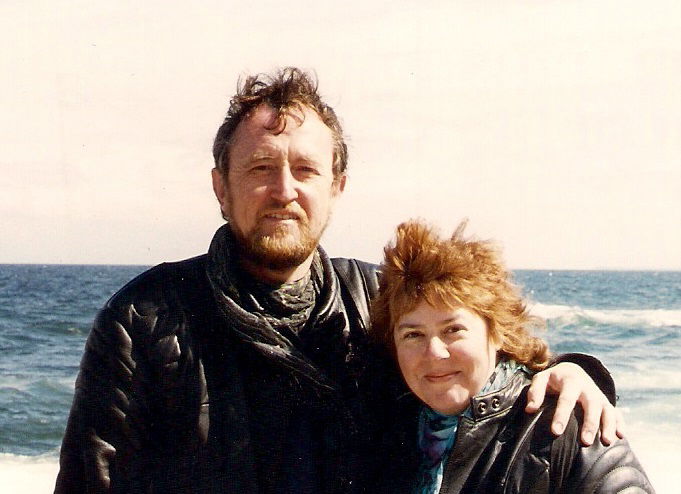 Isle of Man TT 1994
Matters improved markedly though when he wore the red and white of Manchester Y.M.C.A. on a Saturday afternoon where they had six teams of varying ability. Kicking off in the 'D' within weeks he'd progressed through the 'C', 'B', and 'A' teams eventually playing for the Second XI at a decent amateur standard, a level which in truth began to find him out a bit. Generally unfit and perhaps a little lazy, he was unwilling to pound pavements building stamina and this helped put paid to his further footballing ambitions. In addition it slowly dawned upon him - as it does with many of us - that he wasn't as good as he thought he was !
With a young family now his priority, football was now placed firmly on the backburner until his two children (Gina and Paul) were old enough to attend Maine Road now and again with their dad when he wasn't at work. Playing the game had gone for good.
Early jobs as mentioned had included trainee sales management, clerical work with a pressure and sewage pipe manufacturer, hardly the stuff of dreams. Much telephone work with various 'water boards' up and down the land at least helped his geographical knowledge and communication skills. He'd soon found a way out after quitting first, and found work a day or two later with freight forwarders at Manchester Airport. Career dead end applications with Police and Fire Brigade came to nothing due to partial colour blindness. Flitting from job to job with a short spell in the R.A.F. Later came some stability Sales /van driving and Office Manager in the tyre trade. he joined the Post Office just before Christmas 1974. Eventually taking on the role of Union Branch Secretary.
Alan realised that driving for a living was perhaps the only form of employment he could happily tolerate and got himself an H.G.V. licence. Several jobs later , lasting from fourteen hours to fourteen years , when he retired from driving artics (not a day too soon) at almost 64 in 2015, he'd not kicked a ball again in any meaningful circumstance in thirty six years but had often thought about it, imagining some gentler , slower formula for older men to enjoy football once more.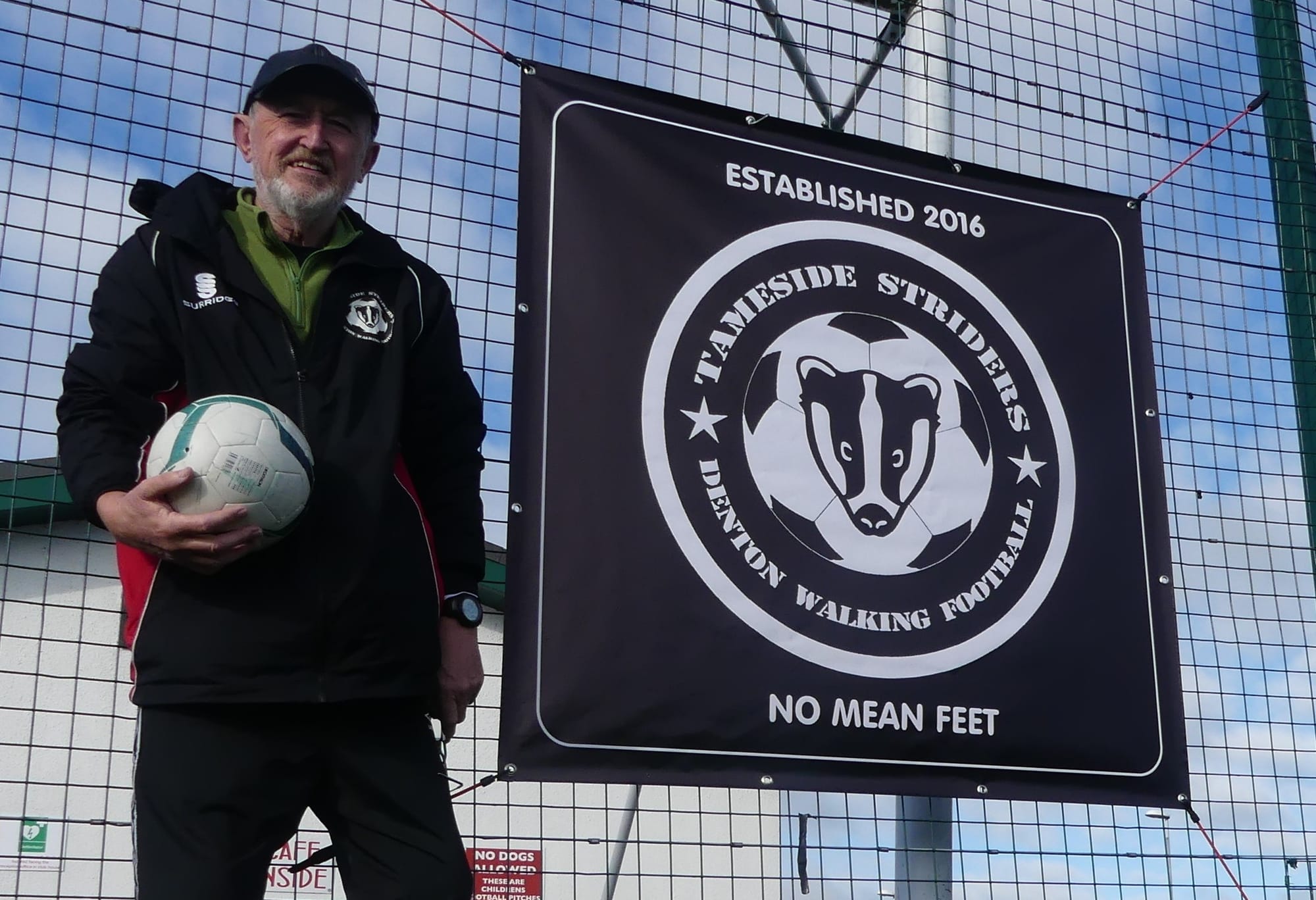 Hence trying walking football was pre-ordained. During his first relatively idle winter in 2015-2016 he embraced the game fully after his consultant surgeon confirmed his hip replacements (at age 58) would more than likely stand up to the rigours.
Picking up the baton of organising an independent group he enlisted support from committed others and set about developing Denton (and co-ordinating Curzon Ashton) Walking Football. His interests of photography, videography and a flair for journalism allied with interest in the internet have led to an extraordinary archive all available at the click of a mouse. He is now fully focussed upon the Denton group and explains the current impasse.
"Things were going so well in March 2020. Then like most other activities we hit the buffers through no fault of our own. We bounced back brilliantly but circumstances thwarted us once , then twice again" The challenge beyond the pandemic is keeping players interested and in touch , the website helps in that regard. "We may see a dip in numbers but we have a solid foundation now which can cope with any reduction . The future is brighter if we all stay well. I hope everyone returns eventually. It's such a good group "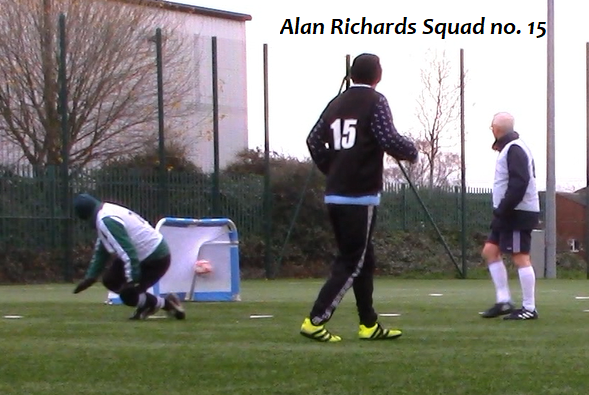 Although he used to enjoy tennis and squash, Alan has virtually no interest in any other sport aside from football nowadays but after five seasons regular attendance at the Etihad he now limits himself to watching on T.V.
He considers walking football a different game entirely from football and it's taken over a substantial chunk of his activities.
Down the years Alan has enjoyed motor-cycling (cruisers, not racers) with a variety of machines passing his test at the grand old age of 42. With Susan his 'pillion-in-a-million' they rode all over the British mainland and deep into France. Their most memorable miles though came in 2000 when their North American road trip in a Ford Mustang convertible brought the holiday of a lifetime for both of them. Mounting hip problems led him to sell his last motor-cycle in 2005 to a man who drove up from Southampton within hours of seeing the ad. He still misses it, a bit.
Children Gina, and Paul are now in their mid to late forties , they also have a Granddaughter, Eve, just eighteen. Away from walking football , he doesn't read as much as he should but likes a good, gritty film - no fantasy nonsense please. Alan enjoys a couple of drinks often, more than that only rarely. Walks with his dog Floki get the couple out of the house. Married now to Sue (aka Tood) for more than fifty years they have a static caravan in North Wales which they haven't seen much of lately and which will become something of a priority (he's told) when this pandemic becomes recent history.
Alan has put in many hundreds of hours voluntarily over the last five years in developing our communications via two websites, social media, photographs and films. On organising friendly games, special events, entry into leagues and even launching our own league (F.P.L.) at one point and looking after group finances. D.W.F.G. is firmly on the walking football map and this internet platform alone has few rivals in terms of content and up to the minute information.