Bernard Roddy first saw the light in New Moston Manchester in 1935.
Born the Son of Patrick and Eugenie-Anne who had suffered the loss of two other children in infancy he had two sisters Clare and Jean.
Patrick Roddy was soon involved in the war effort as an Electrical Engineer working for Avro's on Lancaster bomber production. Mum was of course busy bringing up the youngsters.
Bernard's memories of the war years recall bombs dropping on Melland's Playing Fields where railway engines were stored, components of which were earmarked for tanks. The family were residents of Gorton and he recalls the wonderful street party that marked V.E. day when the country celebrated the end of a such a difficult period, which his parents had done their best to insulate their children from. They couldn't stop him from almost falling into an open fire though whilst playing 'Blind Man's Buff' He reckons the pain in his hand as he grabbed the grate was nullified by his sister's screams ! He didn't attend hospital, a next door neighbour merely applied 'some cream'!
School years were dominated by sport. From the last year or so at St.Francis Primary School right through his years of education he was an opening bat for his school's cricket teams and also excelled on the football pitch. A left half of some quality. He also played a lot of Basketball which he shunned at first, but later embraced the game with gusto and really enjoyed the fast pace involved . Bernard really was sports mad back in the day. The time came to leave the comfort of Primary School and make his name, and stake his claim on a bigger stage.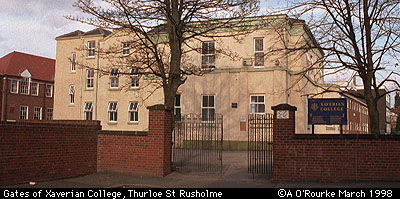 Sitting one of the very first 'eleven-plus' exams he passed and was offered a place at Xaverian College in Manchester. The institution was to play a highly significant part in Bernard's life. Again his sporting achievements outweighed his academic ones but he never struggled to keep up, on the contrary, eventually leaving there with three good 'A' level passes in English, History and French.
Our man was on his way towards a career of some distinction. But first, the call of Khaki and a detour via Cairo beckoned.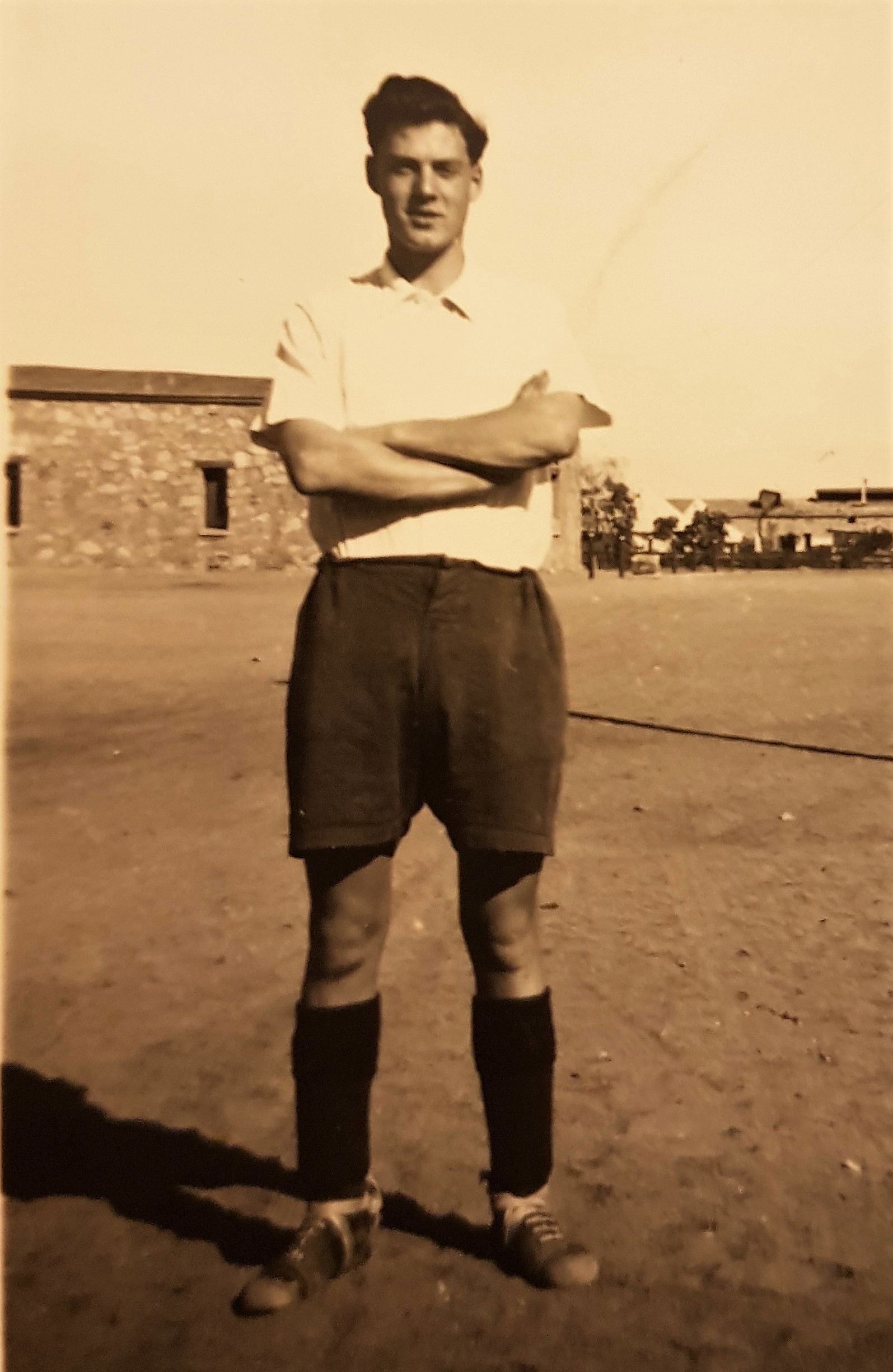 Bernard - The Call up didn't stop him playing
He had already met his Wife Maureen , just before his obligatory National Service . A rapid posting to Egypt separated the young lovers . Letter writing was no doubt Bernard's forte and the two of them kept in close touch. Bernard's basic training in Wales seemed to suggest he would be destined for a role in Radar, but that was jettisoned when the C.O. of his unit in Egypt realised he was qualified academically and he was instead shunted into an Office job. This didn't stop him almost being shot one Christmas Eve on his way to midnight mass with his mates. "Advance and Be Recognised' in pigeon English, mixed with Arabic was accompanied with the cocking of a rifle bolt for Bernie. Luckily the trigger finger was restrained just in time, and the four worshippers went about their business.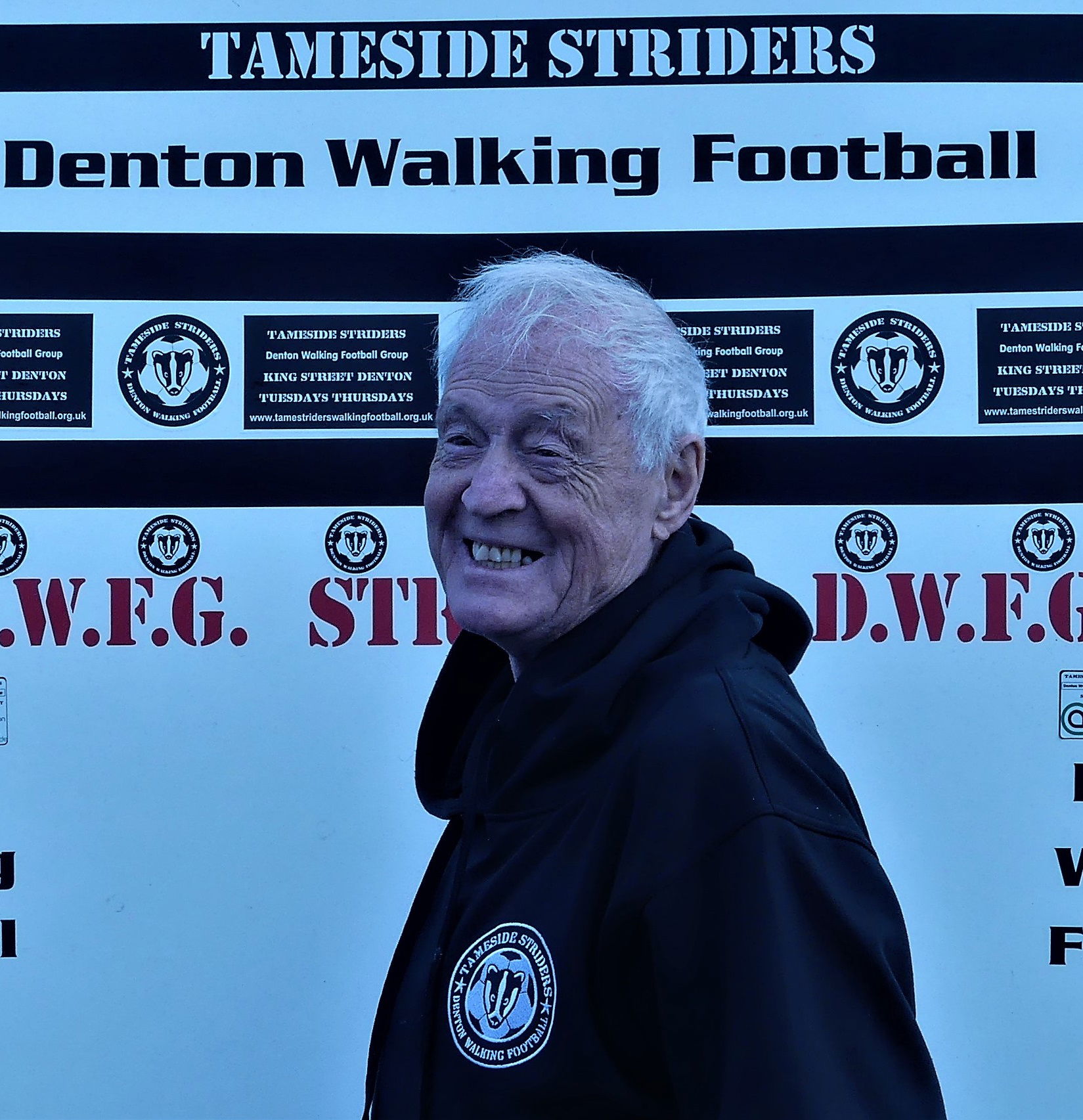 Returning to 'Blighty' in 1955 Bernard took up teaching in Moss Side at St. Bishop Bilsborrow Roman Catholic Secondary School. He remembers marching his class of boys the mile or so to Hough End where they could spend some pent up energy on the football pitches.
He was still playing the game himself at this time and had married Maureen. They later produced three children. Vincent, Gerrard and Clare.
He was motivated enough by his career to enrol in a four year degree course with Manchester University. Studying in the evenings must have been tough with a young family and teaching during the day too. Nevertheless our man Roddy graduated the same year England won the World Cup !
This boost to his teaching credentials saw him working hard in an upwardly mobile direction and he achieved posts of Deputy Headmaster in two Secondary schools, eventually returning to Xaverian College in a teaching role covering Religion, and English .
He had always kept in touch with Xaverian. The college ran sports teams for its alumni and Bernard was still playing cricket and football right through his forties. A regular for Denton West Cricket Club in Egerton Street, once Bernie had got his eye in he was hard to shift from the crease.
Children grown up by now he and Maureen enjoy eight Grandchildren.
He retired finally from teaching in 1996. Subsequent travel has seen the couple enjoy holidays in Italy, with the country's lakes a huge attraction. Closer to home in North Wales, Anglesey has been a holiday haunt for a long time.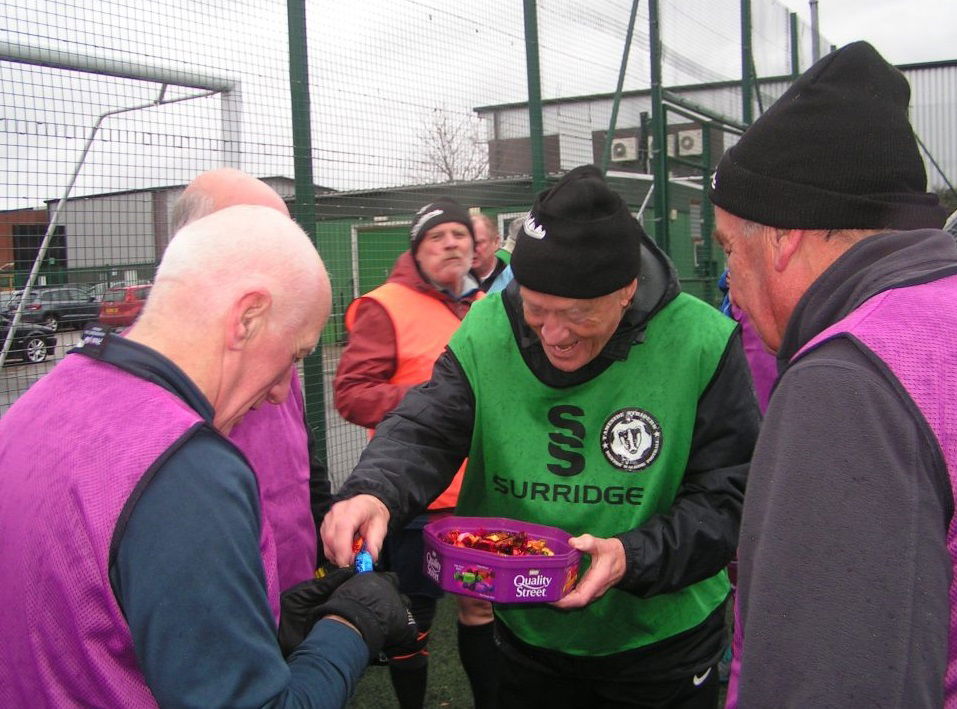 not just popular for his chocolates
They now live in Denton having moved a little further east some time ago.
Bernard has always been a keen follower of Manchester City, fondly recalling the days when United shared the Maine Road ground. He has clear recollections of a long life lived well and none clearer than his more recent experiences with walking football.
It was Maureen who told him to take a look at our game, after he'd been mentioning it constantly for months. When he eventually made the move to have a look he chose a wet morning and stood in the rain for half an hour thinking about having a go. He could have made his mind up in minutes.
Surprisingly spritely and clearly still in possession of a deft touch , at times he seems to cheat the years with the way he plays the game. He'll even willingly take a turn in goal sometimes.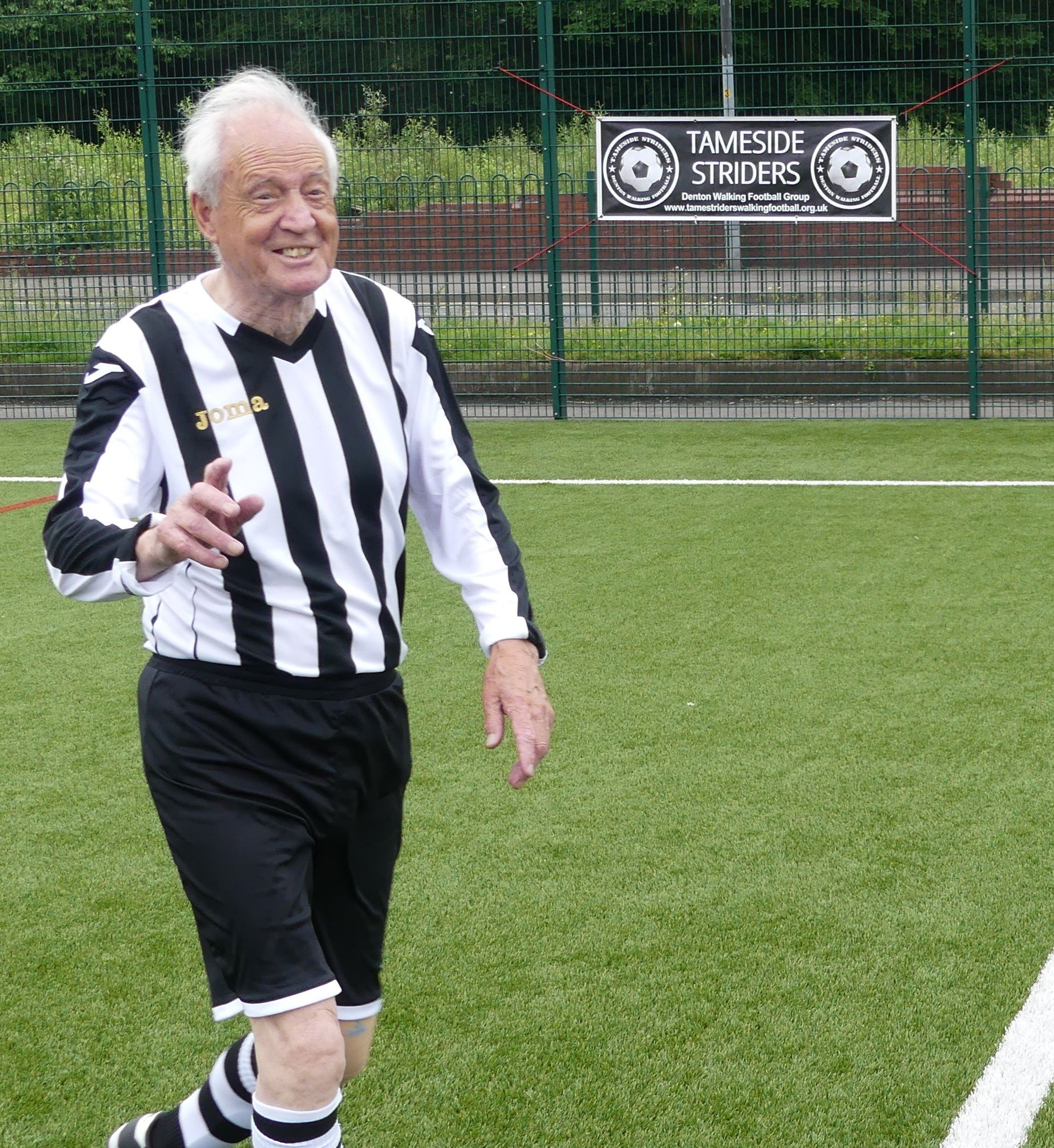 He loved it from the start and the welcome he received still stirs a warm glow with our most senior, and perhaps our most popular player. He speaks very fondly of the group at King Street. However, he remembers the times he tried competitive walking football at Heywood and Curzon in the F.P.L. with mixed feelings. Undoubtedly our inclusive sessions are what suit him most and long may Bernard be a part of what we do. It was a pleasure to speak to he man this morning . His memory bank is still very much in credit, and despite "never having been interviewed before" for this kind of thing he recalled enough about himself to give us all an interesting insight into his life and times. Thanks Bernard.
Another interesting story from the varied mix of people who find pleasure, enjoyment and friendship to be gleaned from our sessions.
If you would like to share your story text 07387 174934. It may be a few days before you get a response but all that's involved is a 'phone chat and you get to see what's been written before its publication.