This page will feature photographs of all our Referee's given time. Here on the left is Garry Pearce , our most qualified walking football official who has dual accreditation with the F.A. and the W.F.A.
At Denton Walking Football the following people Referee regularly:
Garry...
Alan Graham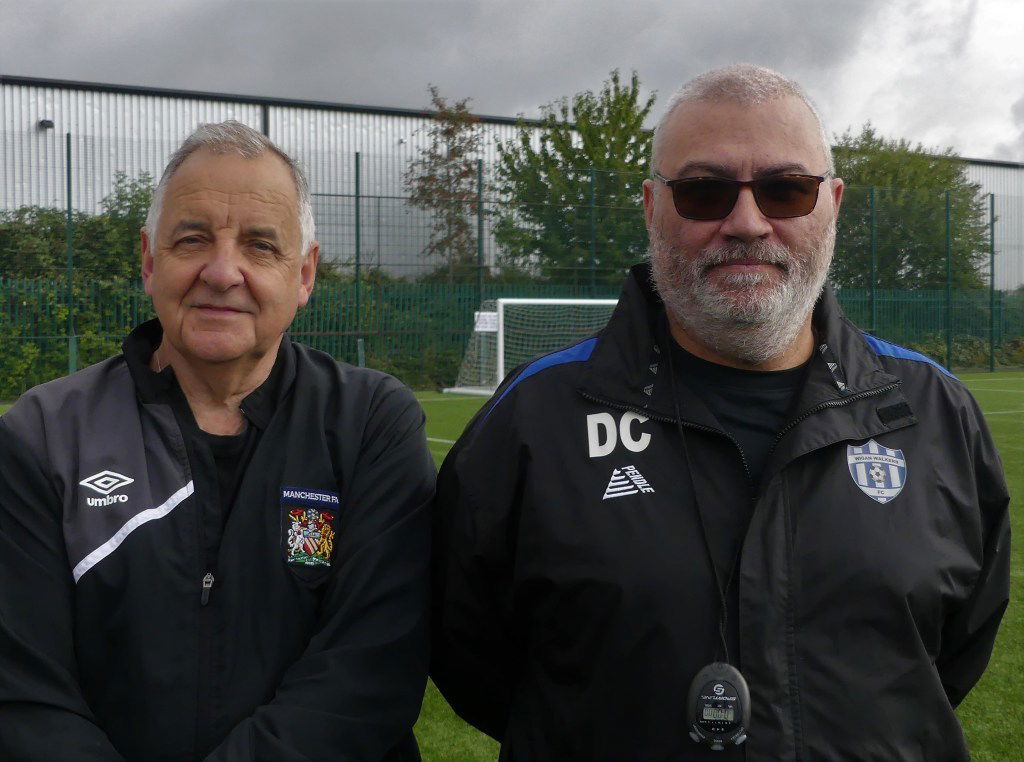 Tony Cravagan
Alan Richards
Peter Quinn
other qualified Referees include Keith Burrows Colin Fielding David Fielding David Partington David Wilson John Gaskin and Denis Cudahy pictured above with Mr.Pearce. All Referees channel their very modest fees back into the group funds. We are lucky to have so many willing volunteers and this helps to make the difference between us and some other groups.
Listen to Garry's recent Referee's quiz here