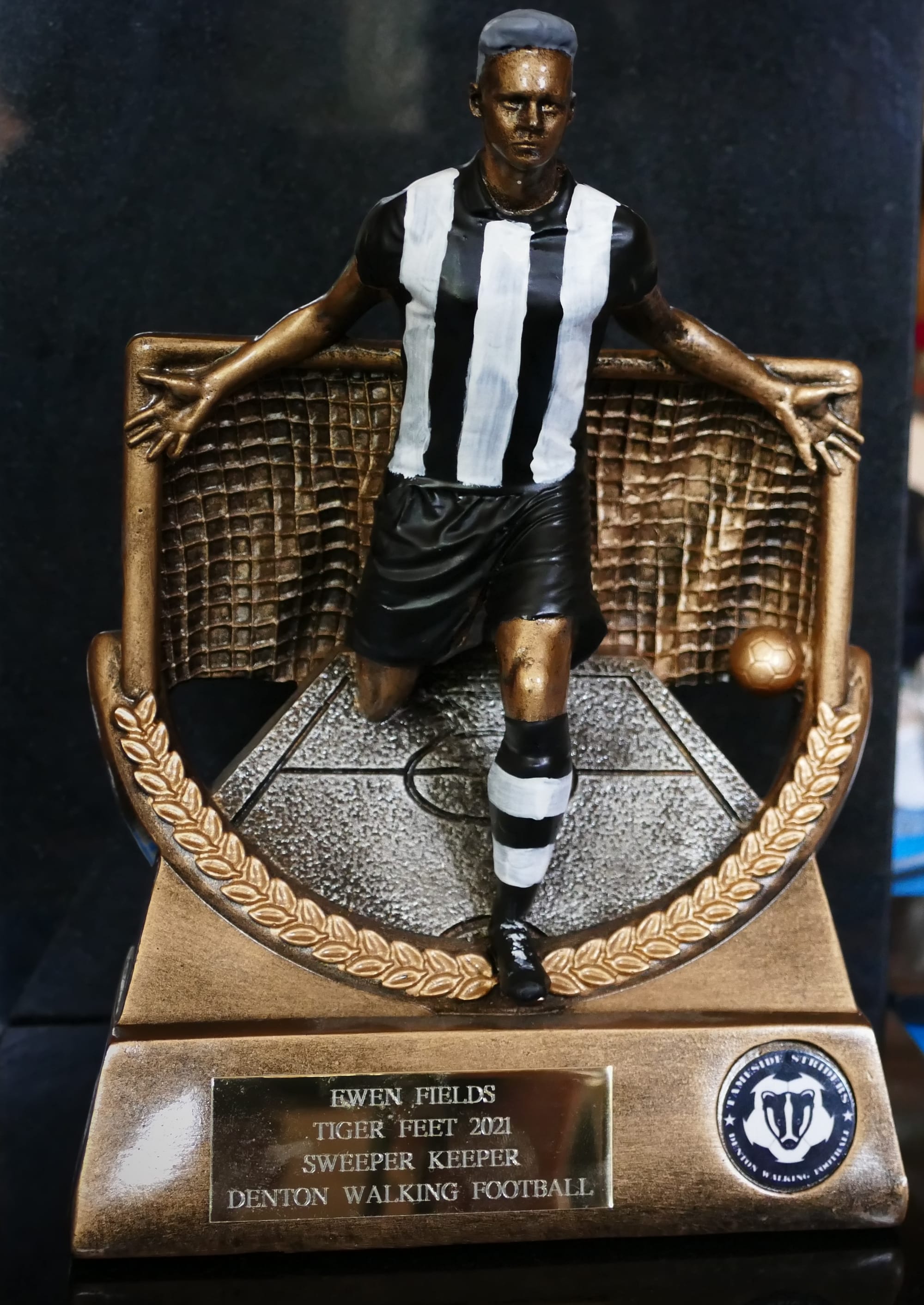 looks like a toff !
8.7.21
Check out the Thursday page for video links...and there's more to come. You lucky people...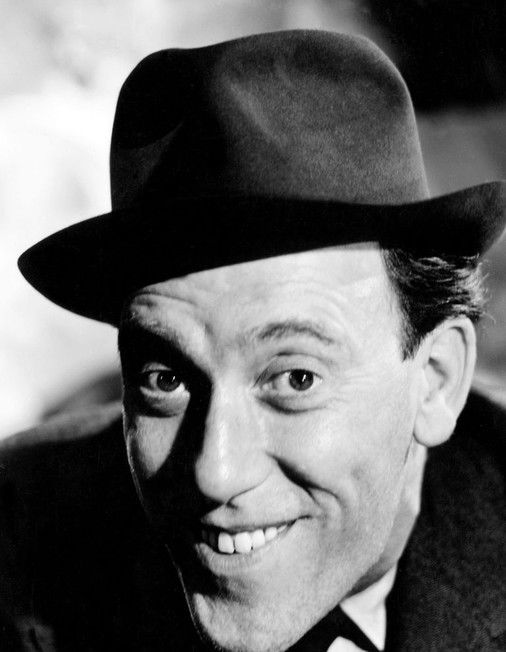 Tommy Trinder
Thirty players this Thursday morning produced no goals between them over two sessions. Walking Football it was with numbers slightly exceeding our own guidelines. Seventeen is an awkward number and that's how many turned up at ten.
Alan Richards Refereed a 9 v. 8 that was well contested but uneventful with just one penalty award for accumulated running offences. More fourth touches than is usual, especially in the first half.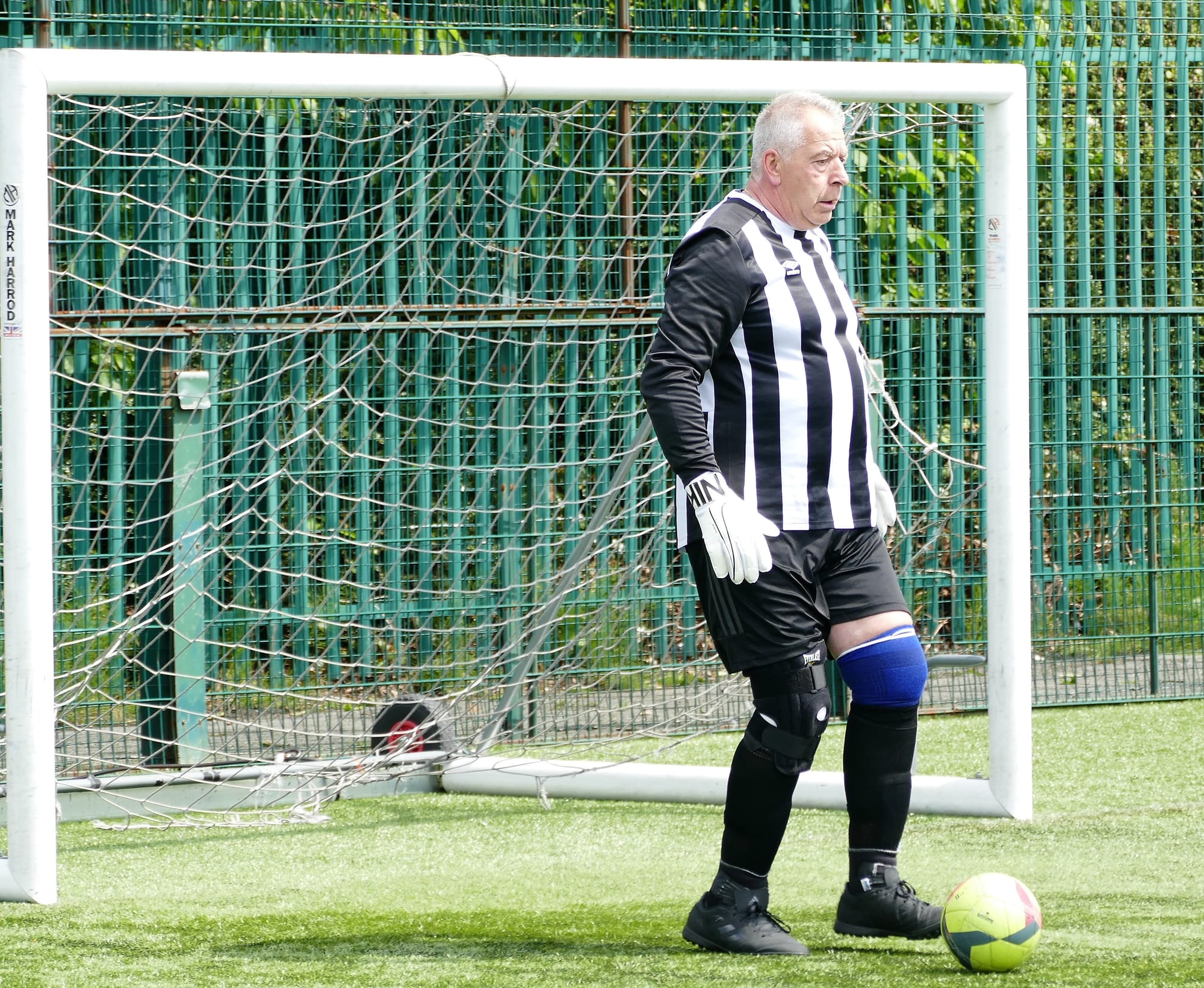 Nigel Metcalfe
Some first hour players stayed on to augment the eleven o'clockers. Nigel Metcalfe playing in his preferred position of Goalkeeper and making a good job of it too, as did his counterpart Terry Hayden. Two reasons the goals didn't come along with Messrs Partington and Nixon who did their bit to keep clean sheets.
The second game was similarly fruitless in terms of goals - w have video clips from both but they may take a while to emerge
All our small supply of 'junior' shin pads have been sold - we will be buying more and these will be available for £4 per pair.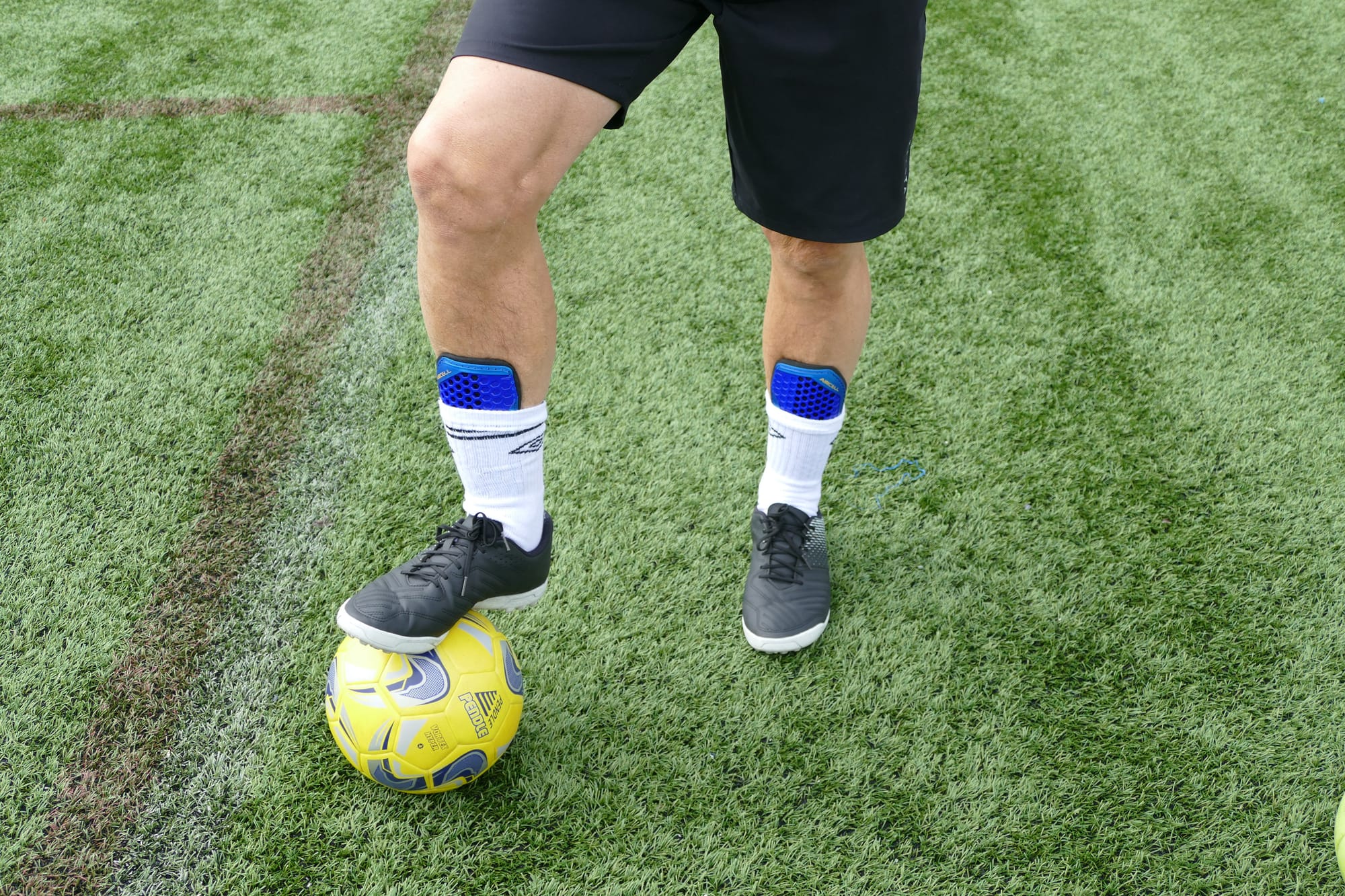 Brian Hadfield is among the latest to take a pair, they are fairly unobtrusive and can be tucked inside a semi rolled down sock if preferred. Importantly they offer some protection. We have never seen the need until now to suggest the wearing of these in recreational games. The A.G.M.'s next month will decide our policy going forward.
A.G.M. dates 17/8/21 19/8/21
after the sessions have ended
The film from yesterday at Hyde has been scoured for Ken Thomas's goals but alas they were not captured on the unmanned camera - sorry Ken, better luck next time !
Two new enquirers today and perhaps they will return .
Remember next Wednesday's session at Ewen Fields is now open to Over 67's and for the time being remains free of charge.
_______________________________
NEW SESSION NEWS from HYDE UNITED
LOW TURNOUT
Video our summer part one movie - YouTube
The intrepid eight

Pic. Tony Cravagan
Ewen Fields
low turnout turned into something good
new page from the dropdown 'menu'
OUR SUMMER @ HYDE UTD
________________________
MOODY TUESDAY -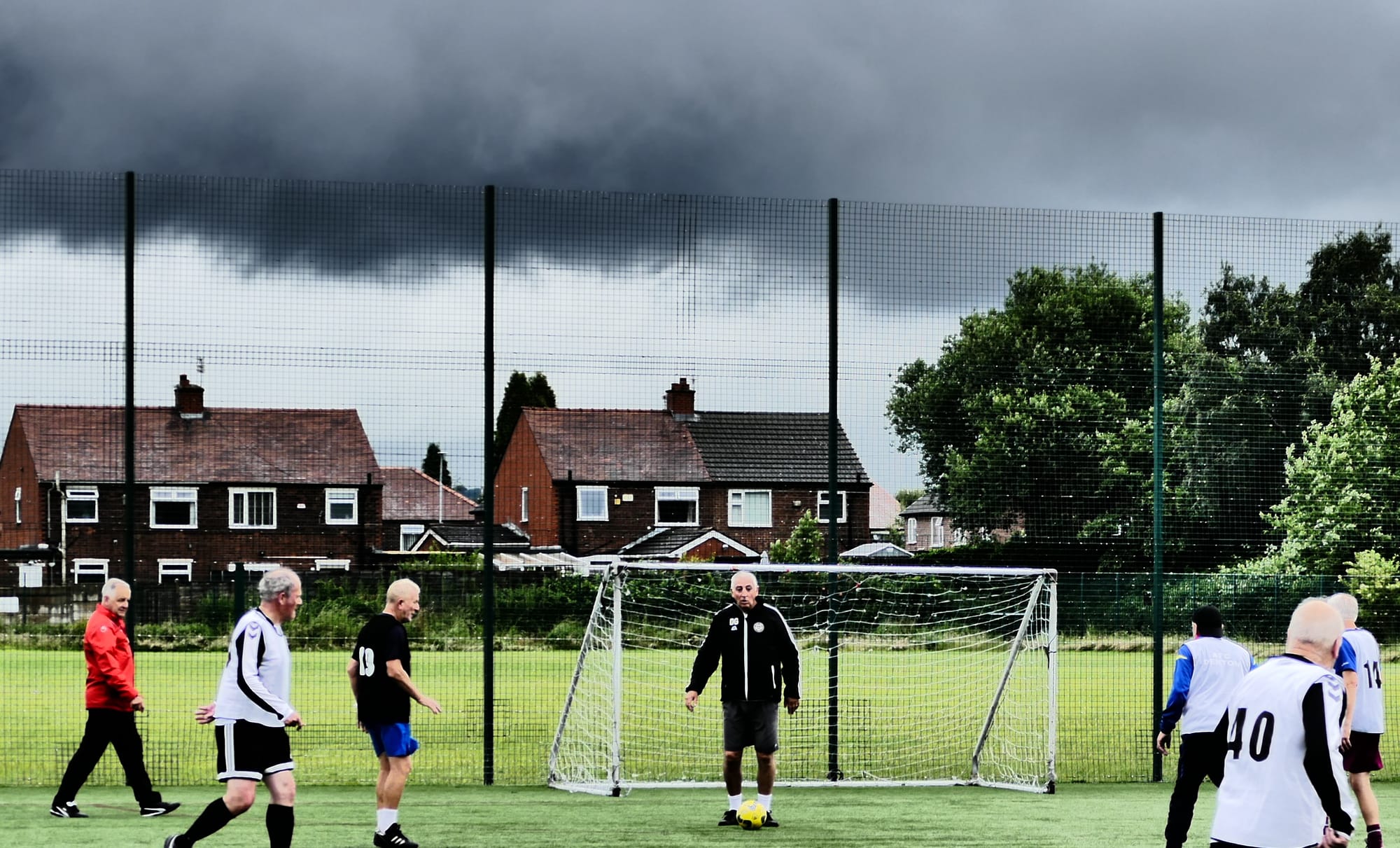 grey mood
There could have been various reason why today saw really low numbers at King Street. The least likely of which was the persistently moody looking sky and the rain that dominated much of the first hour. Injuries are mounting and lots of people put a lot of physical effort into the 'festival' last week
In the first hour we saw Peter Wright supplement the 'Overs' numbers and a good game ensued on a shortened pitch of about 55 metres length with a breadth of the traditional forty.
This was 7 v. 7 with Tony Cravagan volunteer goalkeeper at one end, likewise Laurie O'Toole at the other. We have video footage - short sequences which will be uploaded to 'Flickr' rather than stitched together to make a movie...we've seen rather a lot of those in recent days.
About ten 'Unders' showed up at eleven o'clock. Nigel Metcalfe turning out to spectate again decided to take a pair of our small sized kids shinguards home , joining Paul Theobald, Gordon Nixon and myself in taking the plunge for what might become an essential bit of kit. All players will be consulted. These are light , and Gordon commented at one point in the game he 'didn't know' he was wearing them.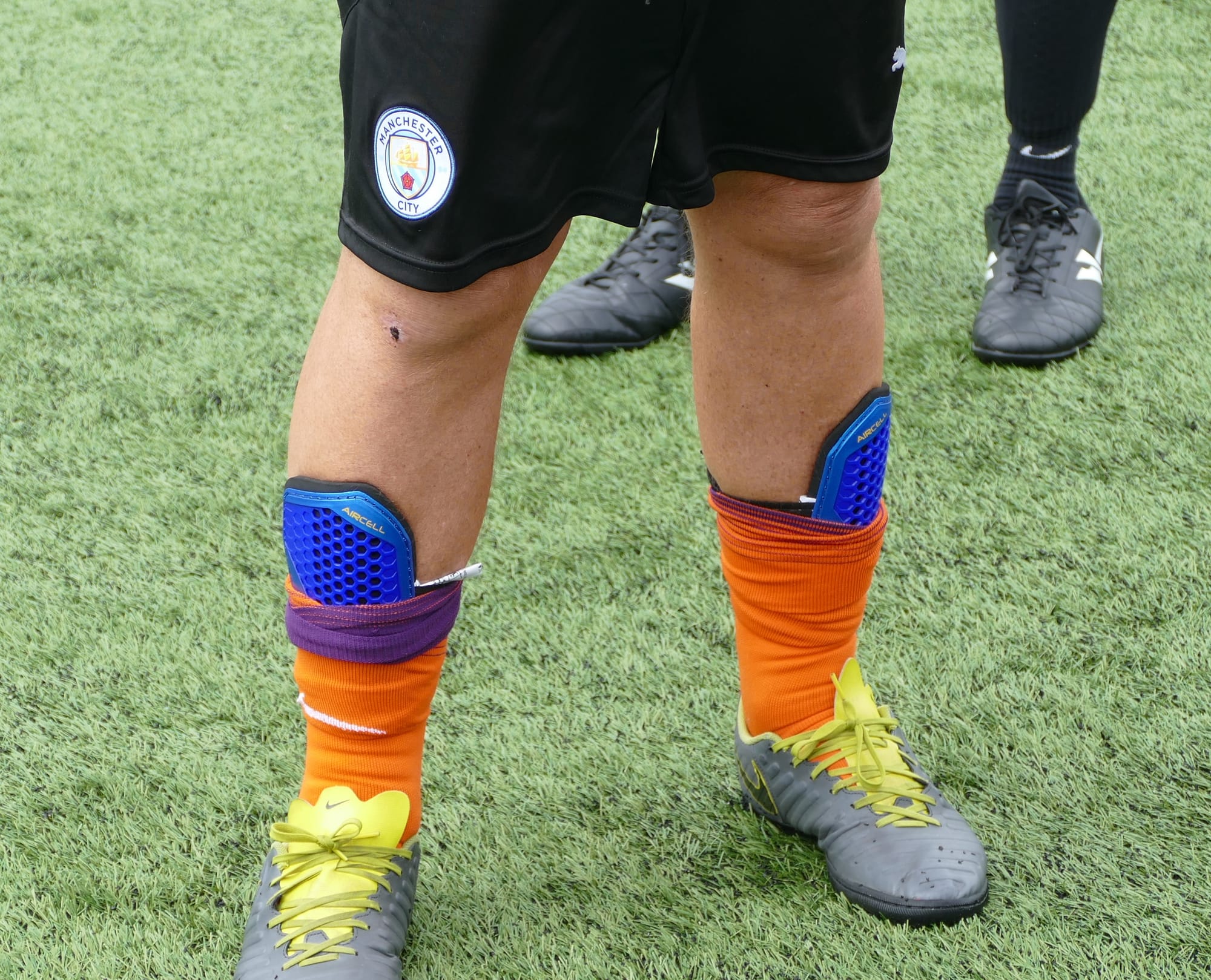 I think the second game ended in a two-one win for the White bibs, but again several video sequences were captured for publication later.
Having brought up the possibility of a 'probable v. possibles' friendly trial game for the Over 70's I have to report there was very little appetite for the idea with just four hands going up. This is not an end to it though, as we have Thursday players to consult. I can still see slight possibilities of a team for the 70's G.M.W.F.L. but DEFINITELY not a surfeit of interested players.
Also broached with the younger group was the 'Martin Dawson Trophy' for which a vacancy has arsisen for the one-off tournament on September 5th. A well established competition we entered some years ago, and which now seems to be attracting teams from far and wide across the north of England. Nobody was inclined to take part so obviously this will not be pursued.
Best left to those who take this game more seriously than we do. It would be interesting though to see film from this tournament to gauge the standard of play and the pace of it.
Not many groups, clubs league and tournament organisers seem to arrange camera crews, which is something of a shame. We of course are one of the exceptions. WE probably produce too many !
On a more positive note it was good to see Roy Smith re-united with his tracksuit bottoms. His hamstring is still sore.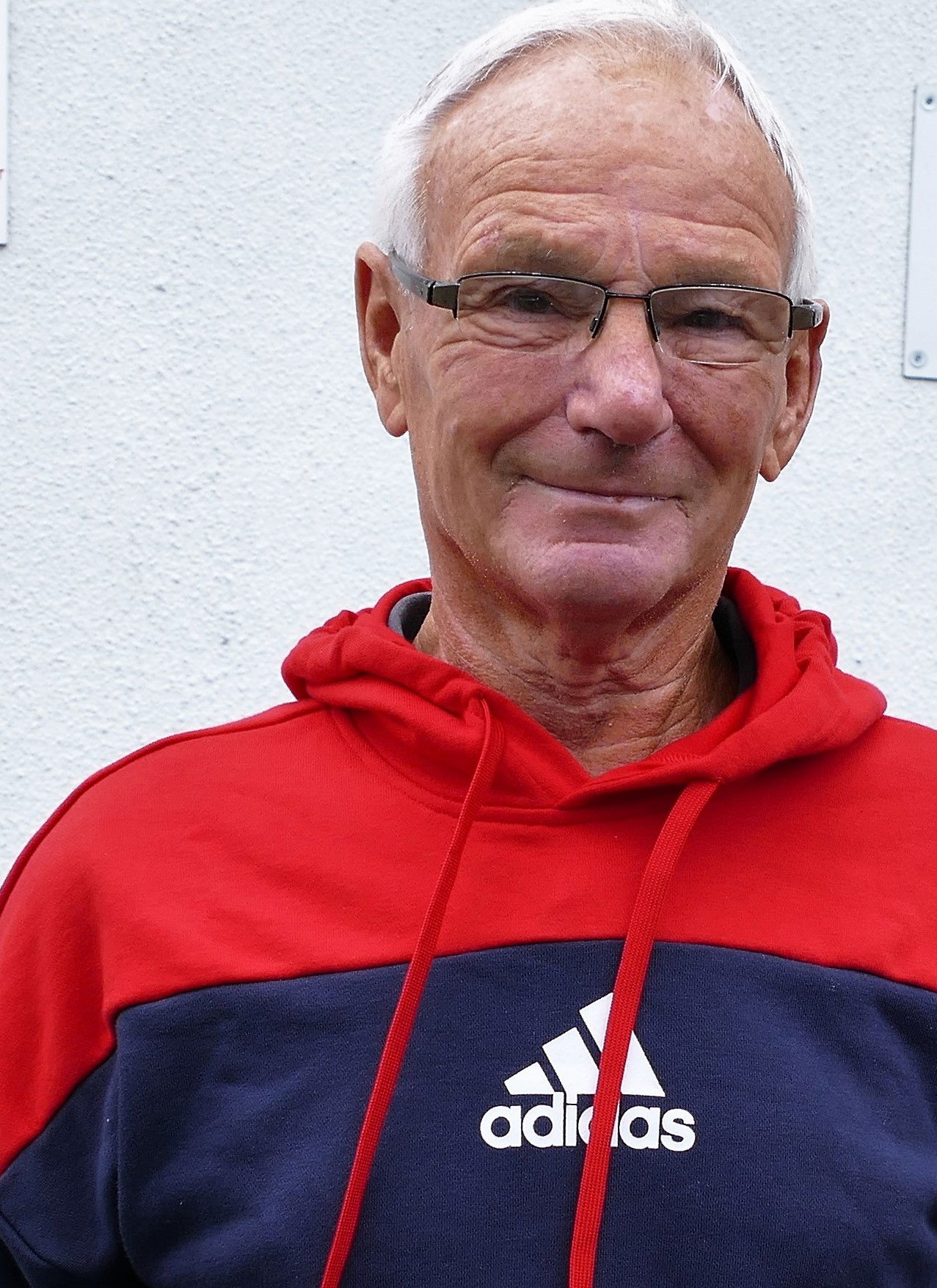 Roy Smith
Recent Birthday boy Roy was presented with a splendid Adidas sports top for the occasion and a photograph was essential.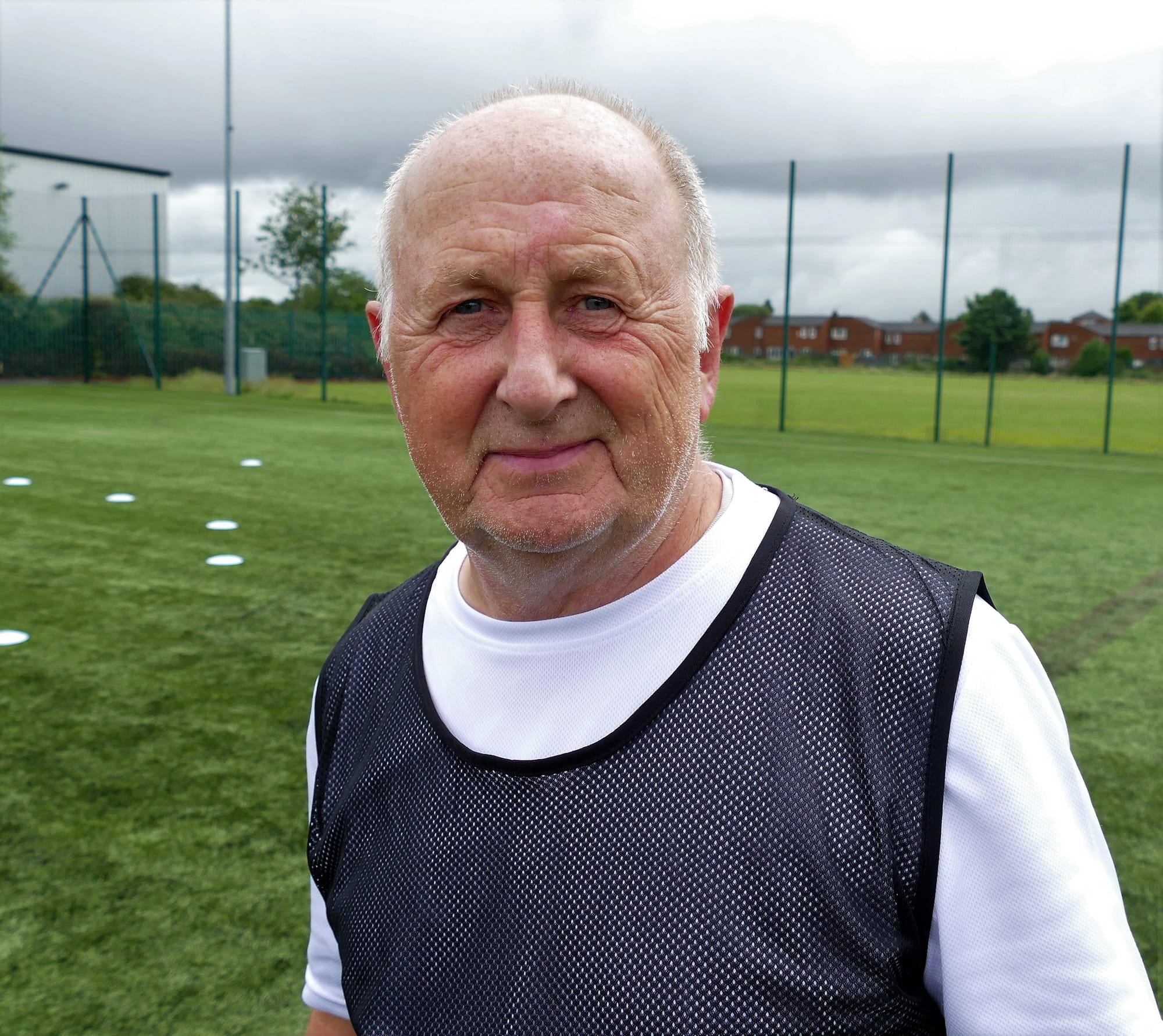 Rob Rowney
Rob Rowney who has taken the number 82 bib for D.W.F.G. and has been playing with us for most of this year has some really positive comments both about 'Tiger Feet' and the group generally "Perhaps one of the best things I've ever done" Rob replied when asked if he was glad he'd joined the group.
Numbers such as we saw today don't cover the pitch rent so there is a decision to be taken at the A.G.M. Another one could be should we make shin guards mandatory ? They are required under F.A. and W.F.A. law. Think about it, think long and hard.
We still have a few pairs left and at about £4 we can get plenty more. Nobody wants to see the nature of our sessions change and it's not expected to, but it's a matter of common sense that accidents can happen. It's interesting that certain players checked out today did wear guards and 'always do' but all had gone unnoticed.
There were not enough present today in either session to trigger the offer of a reward for our Referee's. (sixteen)
Just one Ref. today though, sincere thanks to Garry Pearce for officiating both games. Have a good holiday next week Garry. Messrs: Nixon, Partington, Richards and Cravagan will be on hand if required.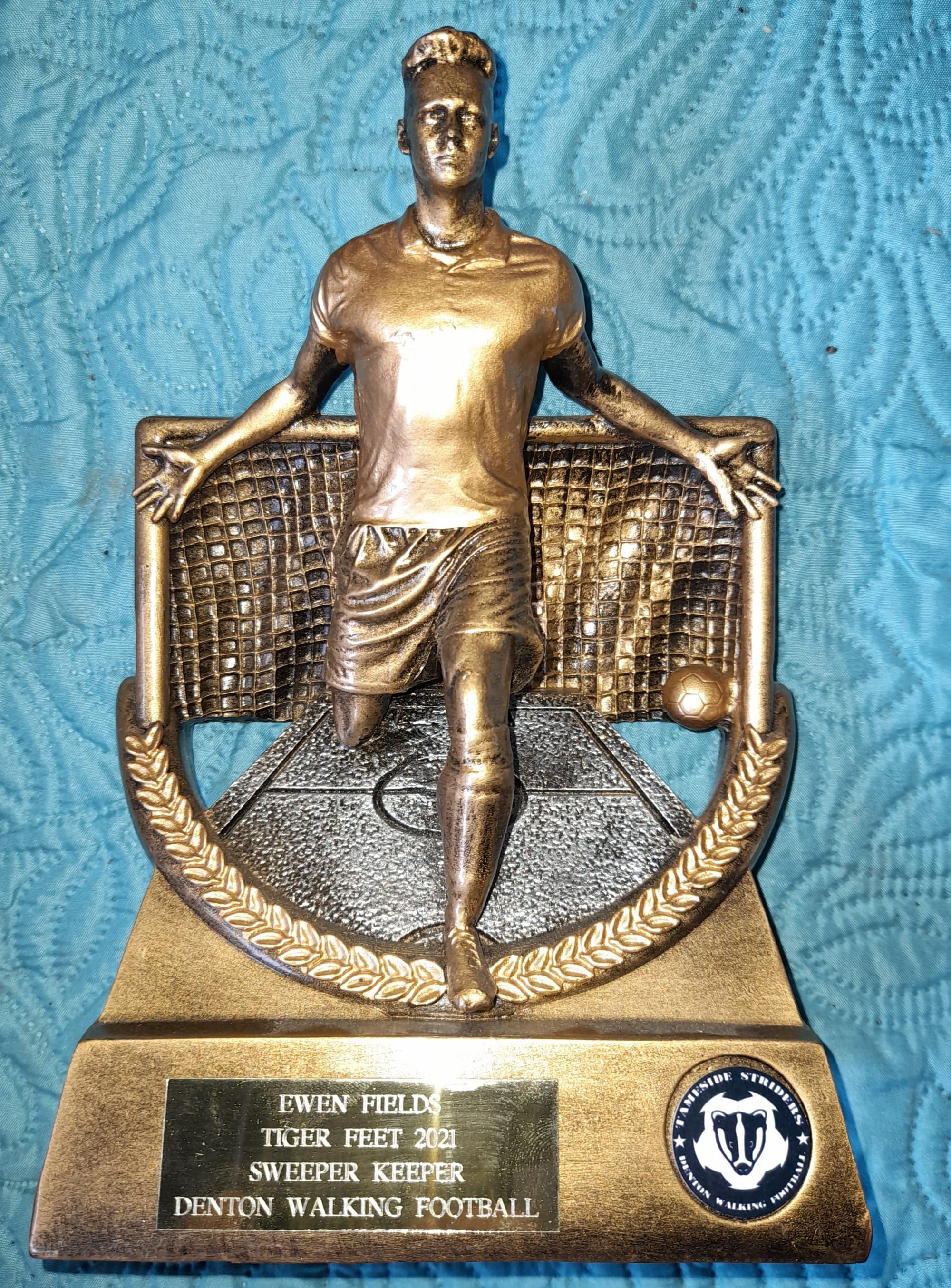 a permanent reminder of a great day
Editor's note: A little personal memento I bought for myself, a permanent reminder of the triumph that 'Tiger Feet'. It needs work to reflect our game so watch this space. Given the small size the goal looks behind the figure I couldnae resist dipping into my pocket to buy it for a mere twelve quid. For me the player has a look of Oleksandr Zinchenko ! He'll soon look more like 'Wor Jackie Milburn....a basic lack of artistic talent notwithstanding !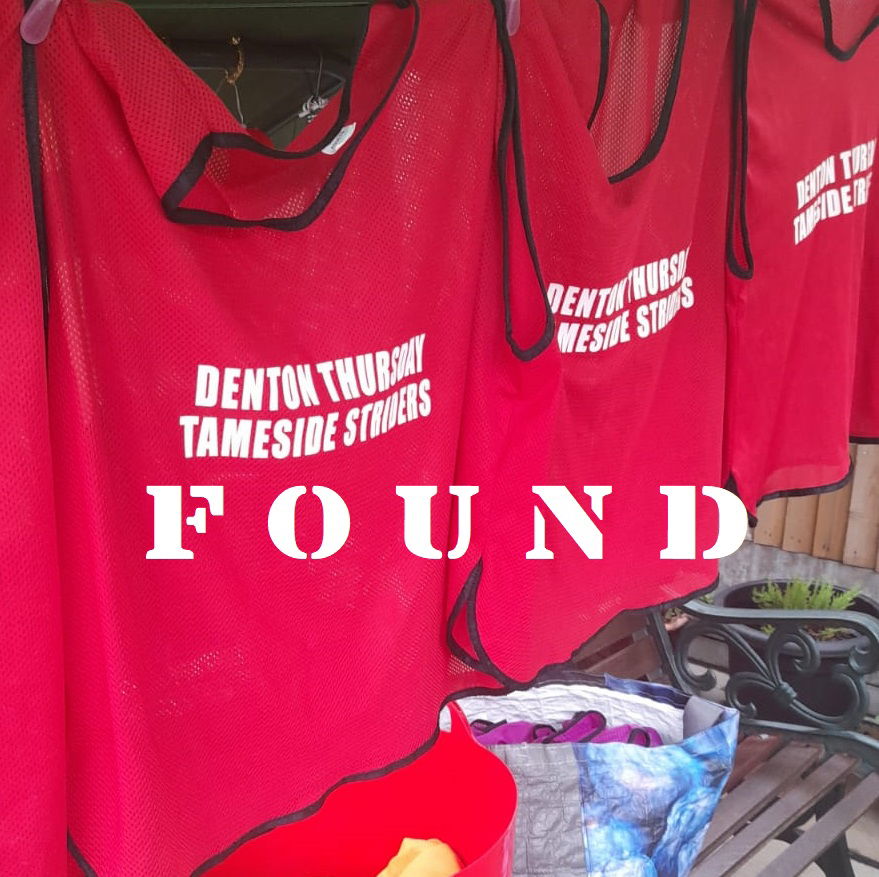 ________________________________________
Third and final festival photo album
5.7.21 a plea to all players
£500 of your money collected at sessions over the last few weeks was paid into the bank today
All in coin !
Obviously one and two pound coins are perfectly acceptable and that applies to fifty pence pieces. However the committee recently decided that we will put before the annual general meeting a vote to prohibit payment with anything less than a 50 pence.
When it comes to coin No more twenties, tens and even fives please
These small denominations make for hard work. The treasurer visits the bank every couple or three weeks, often involving queueing half a dozen deep onto the pavement , so make his job easier by remembering to put aside the right change without resorting to shrapnel - cash is best and easiest for us but not in such small denominations.
We will soon return to handing the money over rather than just chucking it into a bucket - thank you.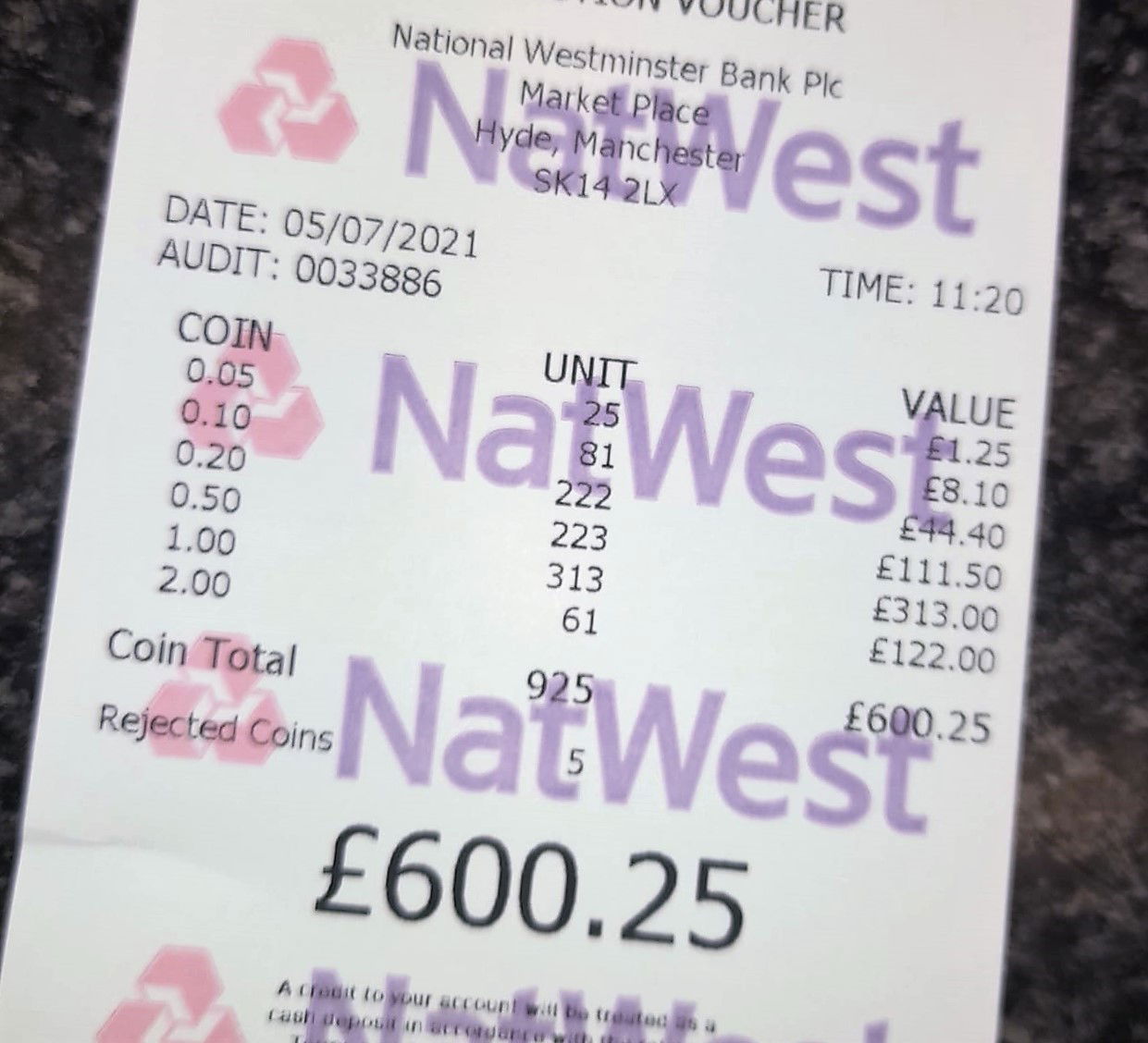 We write a cheque on Thursday to DYFC for a similar amount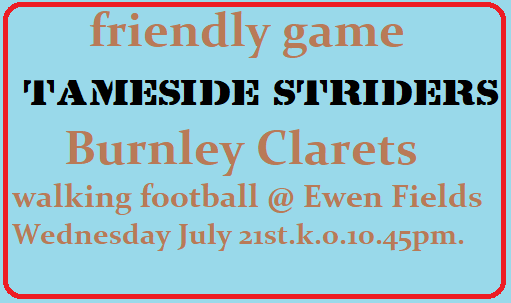 the game will walk alongside our third sweeper-keeper session at Hyde United , utilising the clubs five-a-side goalposts.
The team is being player/managed by John Gaskin who has said
"Players include Theobald, D. Fielding, Saint,Breegan, P.Smith, Muir, Heath with T.Hayden in goals and Phil Livesey if he is fit "
We will be talking about this over the next couple of sessions. F.P.L. M/cr County F.A. rules.
Players will require shin pads please
-----------
Yesterday's D.T.F.C. walking football tournament
as reported upon by Bill Murney who helped organise it. You will see he's made reference to our donation in the report.
3.7.21
Your editor put his treasurer's hat on today and walked all the way to Denton Town F.C. which took him all of forty minutes in his brand new boots.
The walking football tournament was in full swing as he arrived at the ground, a place he had never visited until last week, despite living in the borough for 45 years!
(shame upon him)
He was on a D.W.F.G. mission to donate more than the equivalent of a team entry fee to the football club who are raising funds for the upcoming season in the Cheshire League.
Happily Garry Pearce was on hand to capture the moment when we gave Phil Bentley of D.T.F.C. the sum of sixty pounds.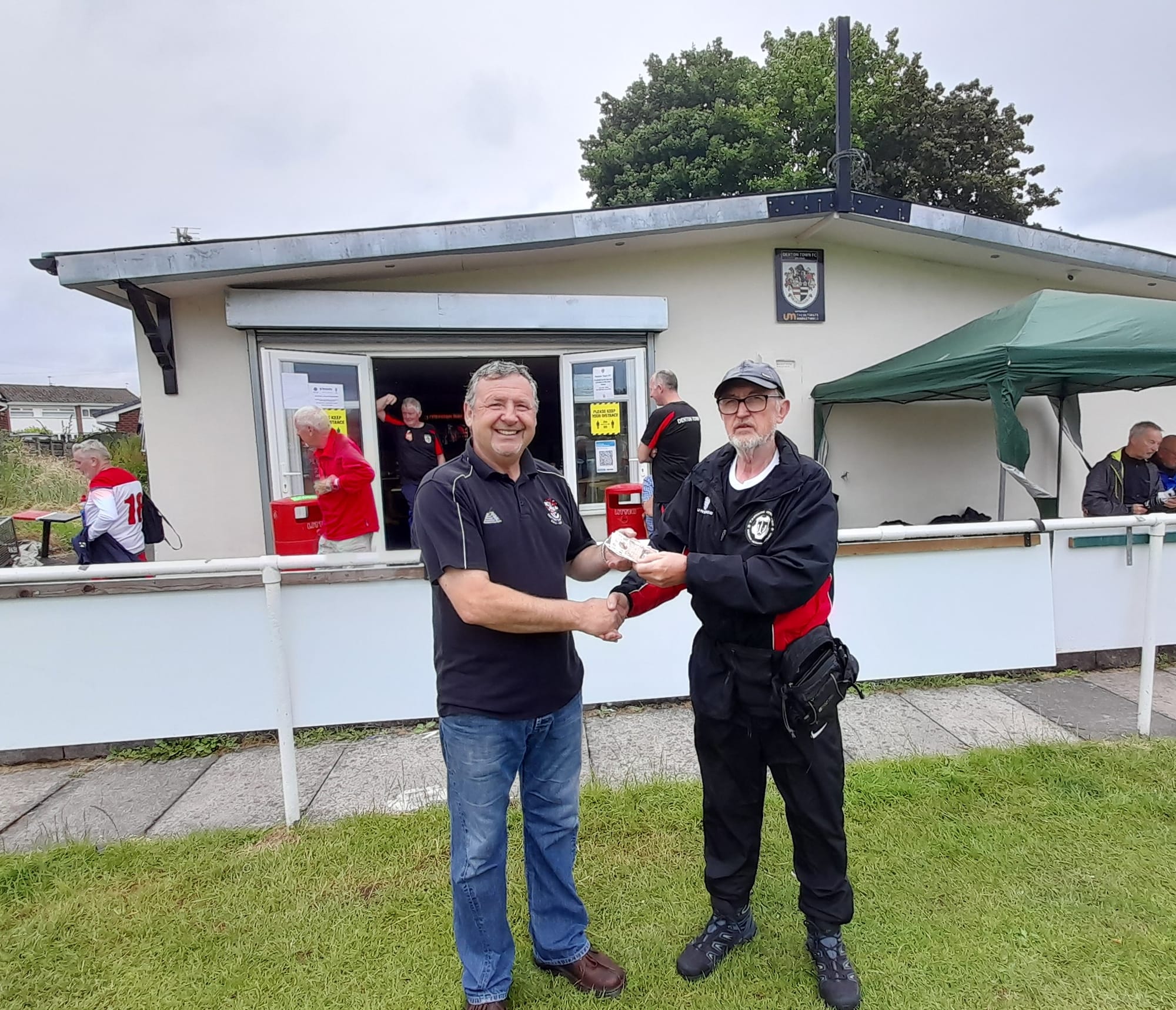 Alan, looking only semi-bewildered today hands over the cash


The keen eyed might spot Bill Murney in the photograph, one of many familiar faces at the tournament today.
The prospect of another forty minute walk - with buttocks sore and muscles still aching from Wednesday's 'festival' did not appeal to Alan, and when Sweeper Keeper Champ Mike Taylor offered him a lift home he was delighted to accept
- thank you Mike
(Having spoken to Graham Hill and John Walton of Burnley Clarets today too we confirmed the friendly game of walking football for the 21st. July ~ watch this space for squad news and arrangements)
Alan should be back at Denton Town next week to hand over another cash donation to Dave Higginson Tranter who is spearheading the eco-friendly developments around the perimeter of the ground.
Thanks again to all who contributed
at Hyde United
---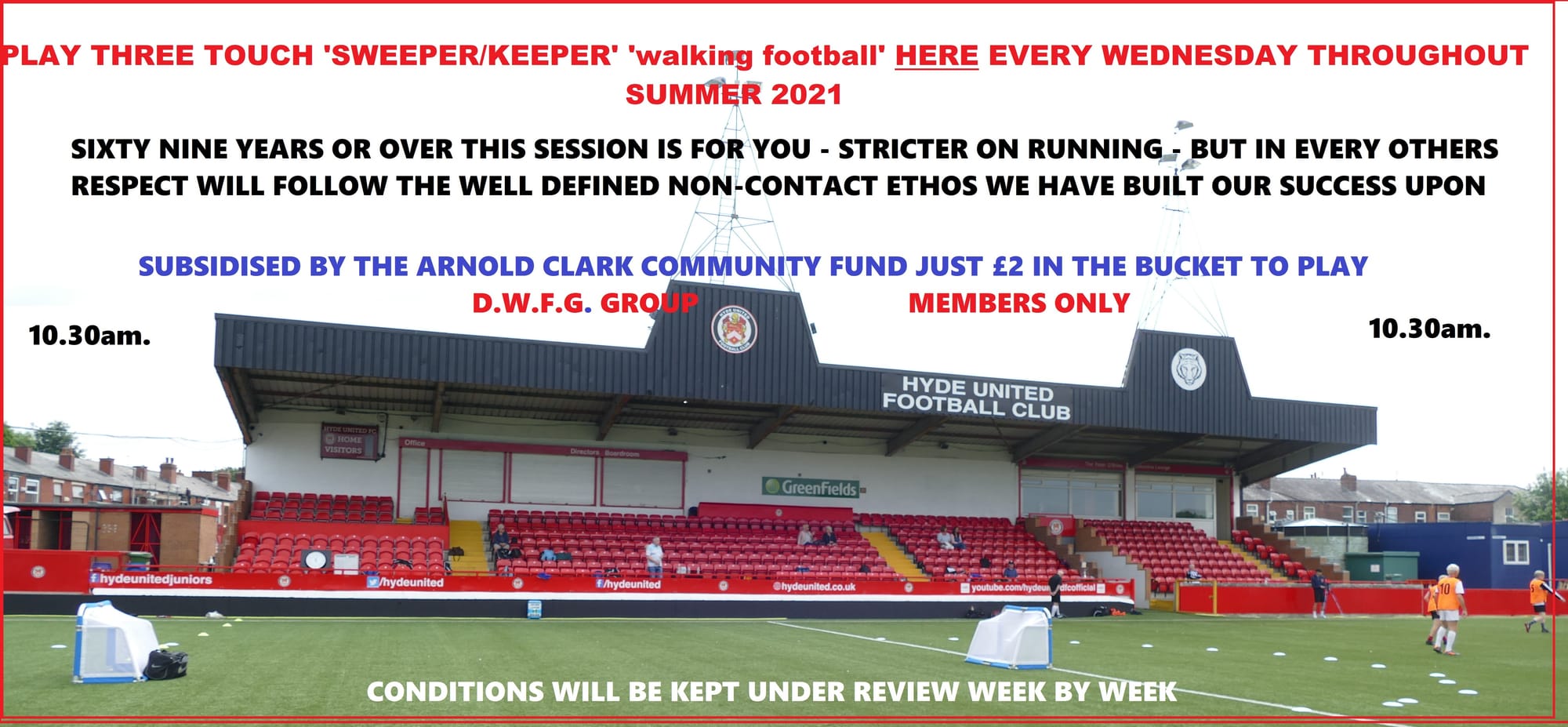 starts Wednesday 7th. July 10-30am. - brews £1.00
2.7.21
OLD NEWS (missed it at the time) BUT...
The bucket collection that ran at Committee v. Team Thor in May, and also at the 'Amity in the Afternoon' friendly last month was further boosted yesterday.
A grand total of £159.43 which includes a £25 contribution from our funds. We'll soon have full details of where this money has gone it will be a local football related donation
- many thanks to all who contributed...and now..
...take a look at yesterday's ''end game" penalty shoot out finish to proceedings...
1.7.21
A new month.
Thoughts that today's gathering at King Street might be a session too far after the excesses of yesterday were proven wrong. In the first hour we saw a 6 v. 6 walking football. Referee Richards officiating.A mixed ability three touch game that went very well indeed.
A Brian Stafford brace was enough to see the white bibs home despite a busy Dave Cooper managing to pull one back in the second half.
Following on from that we exceeded our own protocols slightly for a 9 v. 8 three touch game on the expanded pitch. This game was closely contested and Refereed by Tony Cravagan. Not sure who put the Black bib's in front but they held the lead for a long time.
Tracey Blanchard equalised fairly late in the game. Thanks to Goalkeepers Partington and Kieran for staying on.
Clearly very many people enjoyed 'Tiger Feet' and some have been expressing their thanks individually - much appreciated everyone.
Players today (and last Tuesday) incurred no cost for their game and it was money well spent by the group given turnout.
David Wilson was re-united with his 'Adidas' cap, David Moore's DWFG jacket is in the back of my van. Roy Smith has mislaid his black tracksuit bottoms and an appeal went out this morning. If you could check your bag for any unfamiliar items - thanks
Still working on video and photo's from yesterday....
watch this space and in the meantime check out the 'tunnel cam' on youtube - all good for a smile or even a chuckle !
REMEMBER THE SESSION NEXT WEDNESDAY AT HYDE UTD.
10.30am. at Ewen Fields (3 touch sweeper/keeper)
_________________________
30.6.21
let the games begin>>>>click
THE TIGER ROARS
What a great day at Ewen Fields where we had fifty plus walking footballers engaging in friendly rivalry assisted by a bevy of qualified Referees all from our own number.
There was no doubt about the winning 'Sweeper/Keeper' as miserly Mike Taylor had conceded just three 'goals' in total with his 'Goalden Oldies'.
Mike picks up the David Wilson Trophy from the man himselfThe best all round team was probably Terrry Hayden's 'Ewen Yours' who conceded just four 'goals' and collected fifteen points across the piece. The same total as Roy Smith's Ewen Villa, who had an incredible blip midway through when hey conceded SIX in one game (Goalden Oldies)
So we went to a penalty shoot-out like all the most exciting competitions and the 'Villa' edged it with two successful sweeper/keeper style 'penalty' kicks to one in reply.
Keith Yardley and Alan Richards were on target for the 'Villa' and in reply just Terry Hayden, the skipper tucking away his 'free shot' with aplomb - straight down the middle.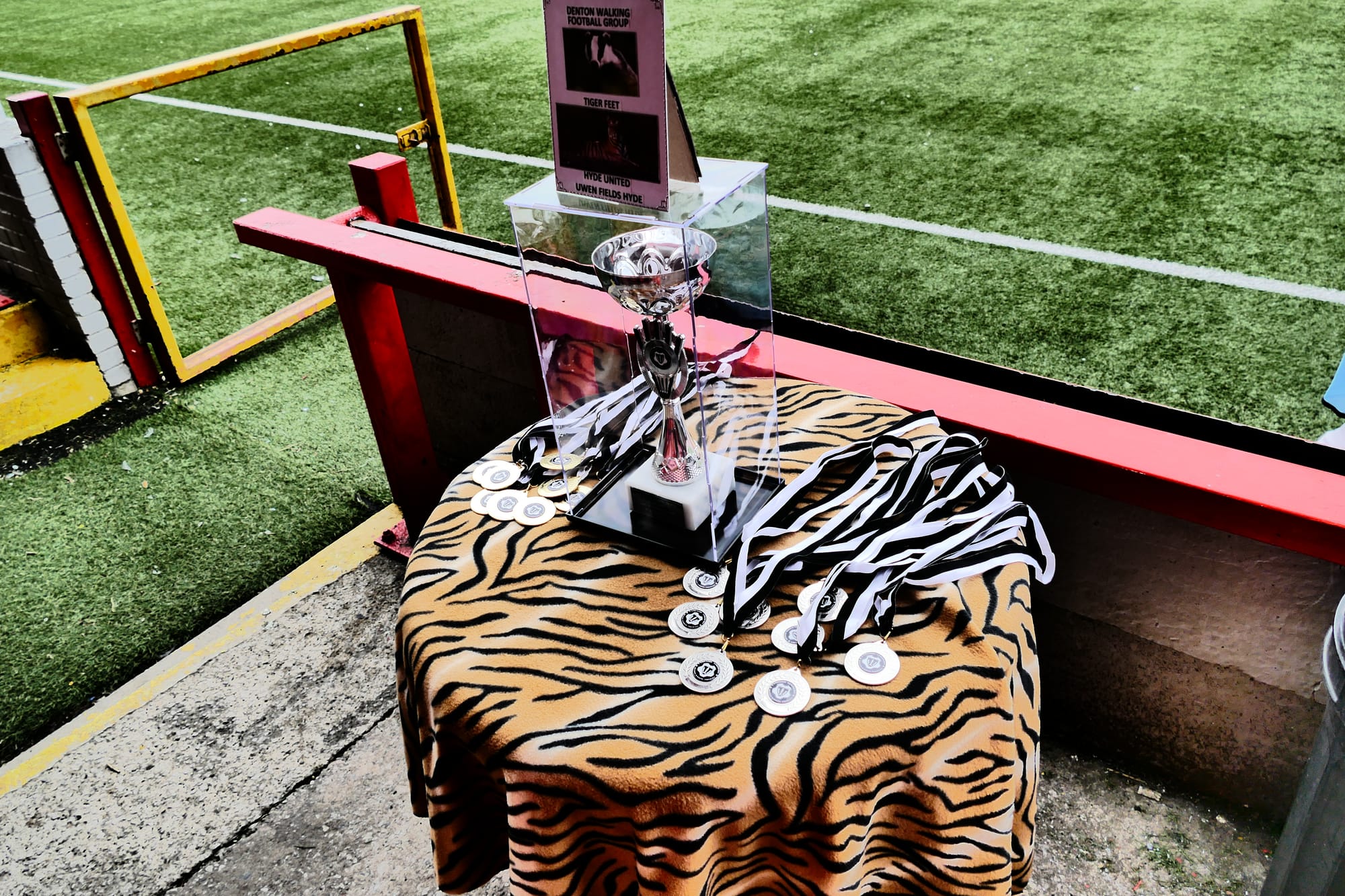 Thanks to all who helped out today. We have a ton of footage and photo's thanks to Eve and Tom our young camera crew.
The Ref's Keith, Garry, Denis, Peter,Tony and Alan.
It's going to take a day or two into the weekend to get more words and images on the website and our hosting platforms.
Phew! what a day
Peter Ainger and Hyde United were excellent hosts and almost everyone enjoyed some post match hospitality. Don't forget we now have weekly Wednesday (10.30am.) 69+ three touch sweeper/keeper sessions (stricter on running) in these superb surroundings and excellent surface.
We'll have details of the bucket collection tomorrow and speaking of buckets those Wednesday sessions are subsidised by the Arnold Clark Community Fund and all we are asking is a two pound bucket donation.
That's all for now...
...(I think I need a lied down - Ed.)
see some of you tomorrow !
29.6.21
Numbers at King Street today were always going to be compromised in view of tomorrow's 'Festival' at Hyde. Cancelling the sessions had crossed our minds but thanks to Referee's donations we were able to offer a free session on each of our regular days which may have played a small part in boosting the turnout.
. The decision to carry on regardless was fully vindicated this morning with a 7 v. 7 Walking Football multi- touch 'Overs' game of good quality followed by the ten men 'Unders' enjoying a three touch 'sweeper/keeper' match up in the glorious sunshine.
Thanks to Garry Pearce for Refereeing.
The pitch fee of £75 today, and Thursday will be paid from our 'buffer' fund of which Garry is responsible for about 70% of the contents.
.__________________________________
The 'Akaso' action cam was running and we also have a few pics and video clips for Flickr so watch this space. Truth is though there we will be so much footage from tomorrow (it's hoped) that the editing 'suite' will be inundated.
___________________
**LATE AND BREAKING**
Steve Tomlinson joins Hi-De-Hi as a late replacement for 'guest' player John Smith who has an ankle injury.
Steve Tomlinson

Defensive midfielder Steve's presence will be a boost for Colin Fielding's team and with Fielding himself a doubt, this means that they will have a team of six at least if he fails to make the grade fitness wise.
Ho-De-Ho
____________________________________
28.6.21
Well , just one more (free) session to go and the 'Festival' at Hyde United will be upon us.
Just a few points to clarify as the day approaches.
Please be early half-ten if possible not much later.
Sign the Register in view of track and trace and add a contact number. The names are arranged in team order so know your team name please - and of course your team leader/skipper/captain/SK
Connect with your Captain S/K a.s.a.p. and then find Alan for your appropriate bibs.
We may have to amend squads and the few minor 'festival' rules if reacting to circumstances beyond control. This is a fun event, nothing is set in stone.
Arrive ready to play but if you wish to remove outerwear then find a seat in the stand or a place on the terrace. The changing room are a bit small to get everyone in. Showers might be available after the event but this is Covid rule applicable and to be honest I'd need to clarify their use - which I will.
There will be a bucket collection for a local football related cause - chuck a pound or two in if you're so inclined but not much more than that please.
John Smith (Hi-De-Hi) has become the latest casualty to pull out and there may be a late squad change as the holiday camp funsters are almost down to bare bones with a skipper who has got a bad back !
(Ed. hopefully 'Tiger Feet' will go well or my name will be Mud !)
Try to attend tomorrow if you're a Tuesday regular or even if you've only been couple of times
________________________________
The 'Referee's' page from the menu has been slightly modified and added to. All Referees are invited to put there own particular slant on the job for the benefit of others, to illustrate motives and methodology. It would be welcomed if all of our Ref's contributed a few paragraphs here.It's not an easy job by any means.
A quick rundown of what's in store this coming week:
Tuesday and Thursday sessions as normal but free of charge as a goodwill gesture the committee has approved 'subs suspension' ! Subsidised from your Referee's donations across many months.
'Tiger Feet' FESTIVAL at Hyde United F.C. on Wednesday - again no charge but we will have a bucket collection ongoing and a modest donation would be appreciated - the cause is local to Denton and has a football connection. We'll have video and cameras at Hyde United and the environment should provide some memorable shots both on and off the pitches. Our young camera crew will be making themselves known. We get few chances to socialise as a group but food has proved a difficulty, in these circumstances the group can offer everyone a drink at the bar, financed by the Referee's donations across the months, topped up by the budget we have from the National Lottery in their #celebratelottery25 event which is delayed from 2020 but seems to be finally happening on Wednesday - if you're involved enjoy it.
If you're due to be involved but can suddenly not make it then please ring or text 07387 174934
Everyone is reminded that a week on Saturday sees a 'walking football' tournament at Denton Town F.C. with several clubs competing. This could be a good afternoon out if the weather's fair. There is a bar on site too. From 1.30pm. Some familiar faces will surely be there.
____________________________________________________________
24.6.21
It was perhaps the rising injury toll that reduced numbers a little this Thursday morning, rather than the grey skies and evidence of overnight rain which has become a stranger of late.
Brian Hadfield collected his rain jacket and Tony Sutton was presented with his No.84 bib set in black and in white.
________________________________________________
Tuesday 23.6.21
The unmanned 'Akaso' camera was not designed for such distant shooting but it was left running, unlike Vinny O'Brien who made his mark on the 'Unders' game yesterday .
Is he coming into form at just the right time?
Hyde Rangers will hope so !
23.6.21
Bernard Roddy confirmed yesterday that he is withdrawing from the 'Tiger Feet' Festival due to injury. Bernard is our most senior player and was set to make some appearances for Terry Hayden's 'Ewen Yours' who now revert to a seven man squad and will be hoping Peter Smith is fit for the event.
If any of the teams cannot raise six players then their opponents will be asked to match the number they are up against.
Teams will be awarded three points for a win, two for a score draw and one for a nil-nil stalemate.
At the end of the afternoon the top points amassing team will be awarded with individual medals and the sweeper/keeper who has conceded the fewest "goals" (irrespective of points haul) will get the 'David Wilson Trophy', presented by the man himself. He and his team will also get individual medals.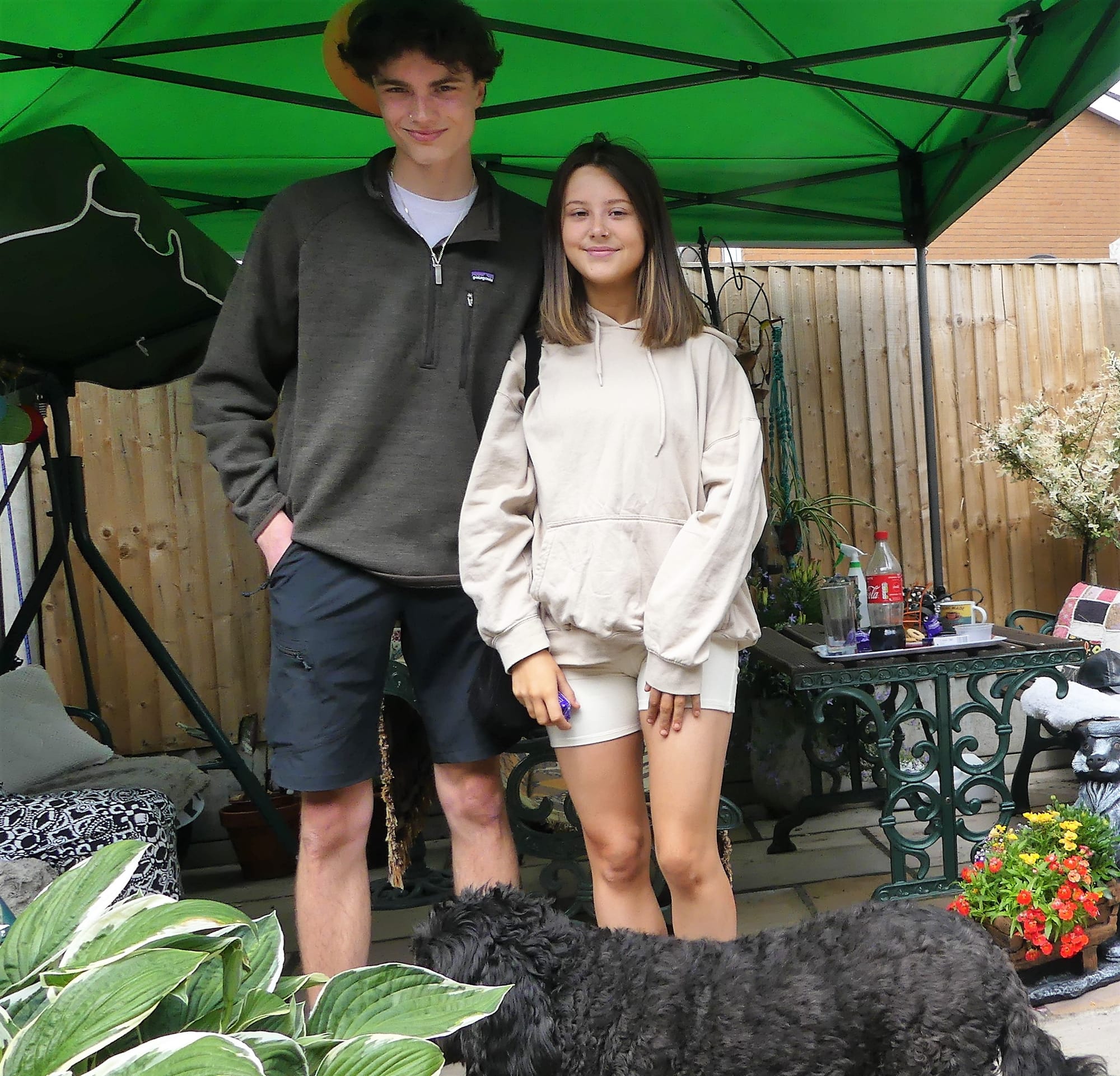 Today our camera crew Tom and Eve were briefed on their role and you'll see them around asking for photographs on the day or videoing your game .
Before the games commence we want to film every team emerging from the tunnel - we may not get many more chances to do this across the coming years so let's make the most of our surroundings at Hyde United F.C.
Should be a blast !
There is a Committee meeting tomorrow. Several items will be discussed.
Look out for news of registration for a sequence of events...
...'Paying the Penalty'
whether you have faith in your ability to stroke home sweeper/keeper type penalty kicks across a fourteen metre length of 3g. into a 'Samba or a 'SAMBA' goal or not it'll be worth entering for the craic, and the banter.
All you'll need is a fiver which the Treasurer changed into Five one pound coins. The activity will be linked onto the end of each session across a number of weeks. Every time you miss a penalty you forfeit a pound coin into the bucket. When you've missed five, over time - or maybe even all in one go you drop out.
The player who has a coin/s left when nobody else has will pocket the money in the bucket. It could lead to an exciting climax (honestly)
Not as easy as it looks but not overly difficult either look for a dedicated page on which to register soon.
22.6.21
If you were disappointed in England tonight, or if Scotland's failure to qualify for the knockout stages then have no fear.We have new video linked on the Tuesday session page which may well cheer you up . (it did me-Ed.)
Some playersare still moving too quickly especially on Pitch 2 and it's worth pointing out the CORNER KICKS IN WALKING FOOTBALL are taken from the corner of the pitch, unlike Sweeper/Keeper where there are no corner kicks just advantage kick-ins.
Leave a comment on youtube or just a thumbs up, or feed back here if you want more of similar. There is more in the can. Even this kind of footage needs time to get it online and the laptop is slowing down after almost three years constant walking football use.
_____________________
Another splendid morning at King Street with two 'Overs' games caught on film half and half by Tony Cravagan and the 'Akaso'. More of that to follow.
Later on we had an 8 v. 8 with 'lingerer' Jimmy Stewart limping off towards his holidays so we hope whatever the problem is it's very temporary Jim.
The casualty list is growing.
Garry Pearce and Denis Cudahy were our Ref's today with the latter playing in the second session.
One or two titbits of news and John Williams has been lured to the Tiger Feet team Hi-De-Hi to help boost the numbers and the quality. Colin Fielding describes himself as 'doubtful' with a troublesome back. David Gibbons is another replacement this time for Town Lane Toffs after Tony Sutton was forced to withdraw.
Roy Smith (Ewen Villa s/k) has some dreadful bruising at the back of his leg but is hopeful to be ready for next Wednesday.
The only problem today was the lack of a goalkeeper for one of the second session teams. David Fielding stepped up for the first half (thanks Dave) and in the second half we saw three different reluctant volunteers. No such problems for Sweeper/Keeper teams and this will not be lost on those who plan and organise. The numbers today could have worked, (maybe should) have worked with an S/k game alongside but we'd still have been short of an enthusiastic 'keeper. Food for thought for all of us.
Look out for news of a penalty kick challenge which may run over two or three weeks. Bring a fiver, get five pound coins in exchange and if you convert all into the mini-goal keep the coins. For every one you miss chuck a quid into the bucket and the eventual 'winner' (most prolific potter) takes home the contents of said bucket. More in a couple of weeks on that, 'cos it needs some fine tuning.
Thanks today for donations - Bernard Roddy into the spare bucket and Alan Graham (first time we've seen Al in quite along time) he insisted a fiver went into the funds - thanks. Also to Chris Turner for catching up with his subs.
Film and photo's later.
__________________________________________________________
21st. June - the Summer Solstice...
...and the days start to get shorter from here.
Oh Well, at least the weather might be set to play ball next week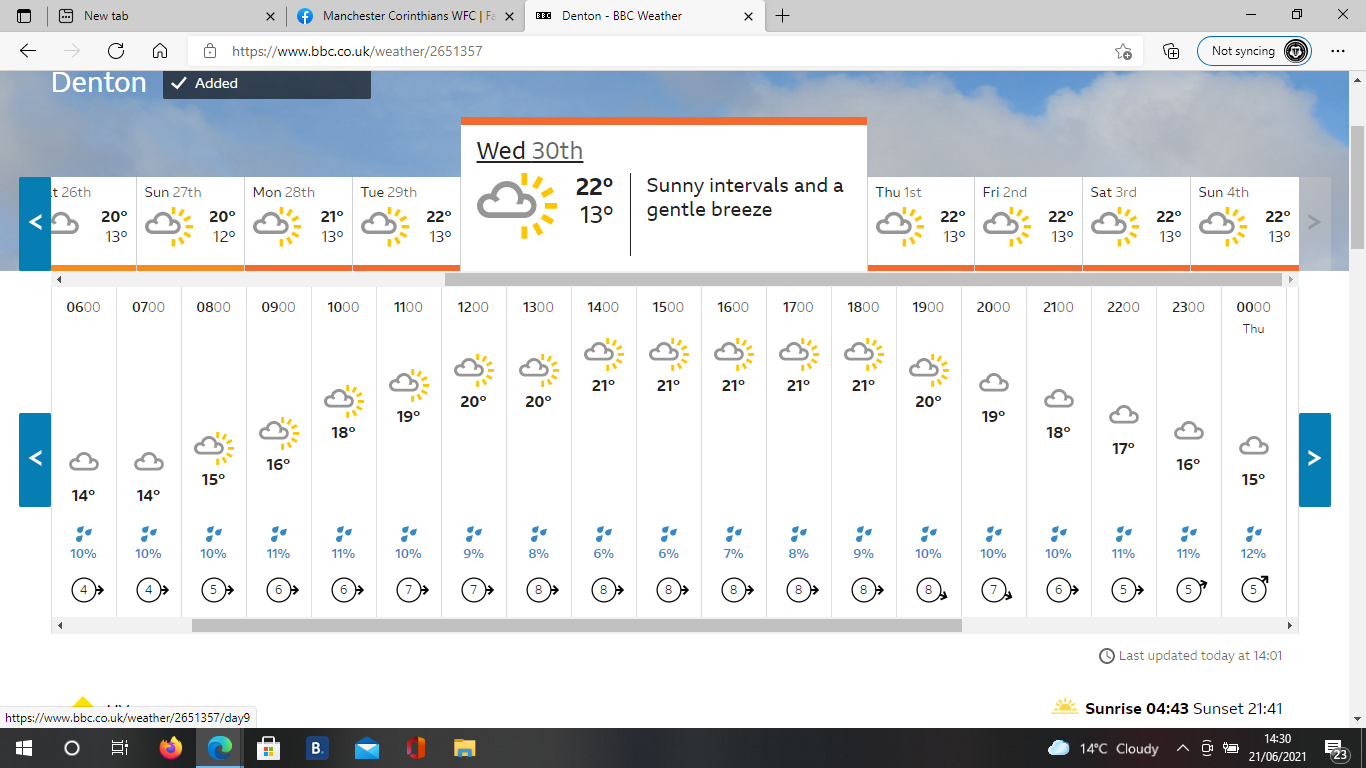 ______________________________________________________
________________________________________
The kind of comment that we see below makes mingling with the wider walking football community on social media somewhat frustrating. For every diamond there's a dud.

MEET THE TEAMS
The short series 'meet the teams' on the Tiger Feet page has been augmented today with a look at Hyde Rangers.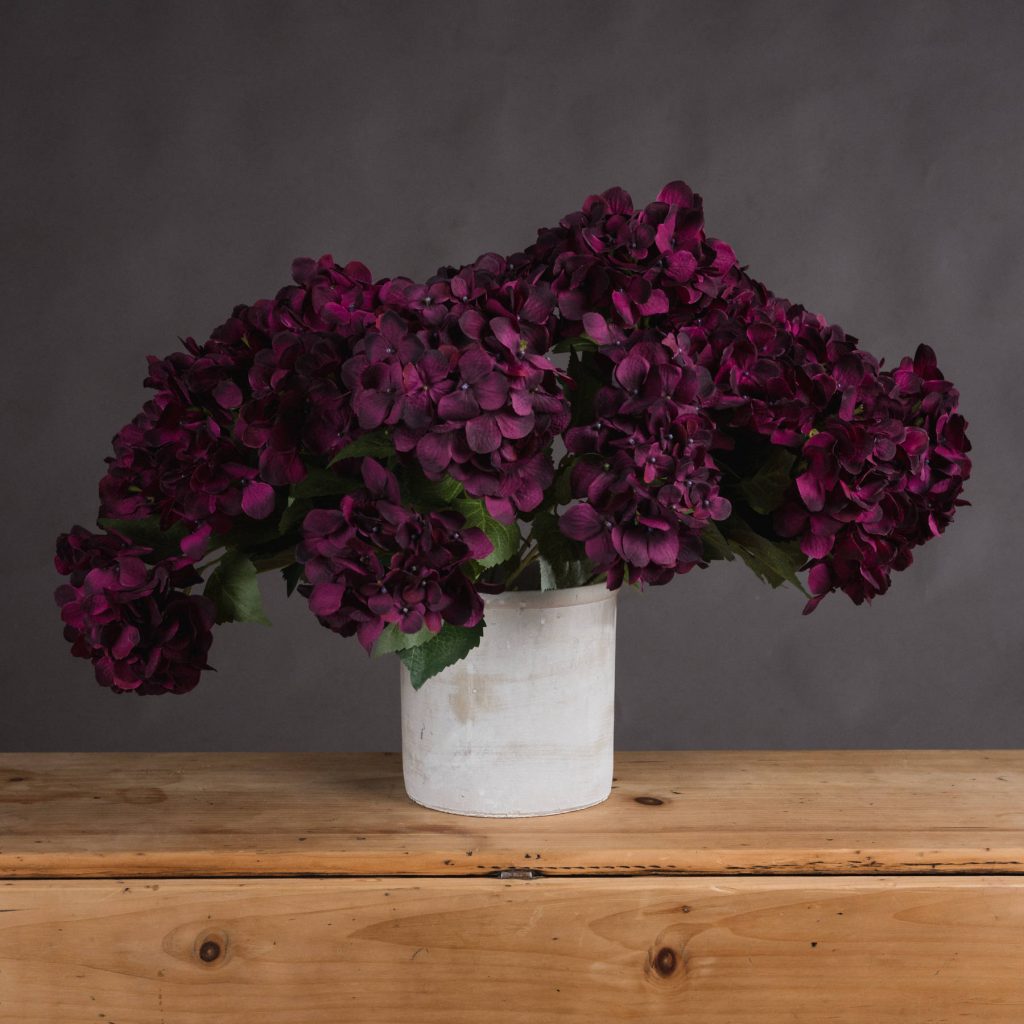 A 'Hydrangea' - something else entirely
Jerry Hat-tricks and Ewen Villa to follow soon
GEORGE HAS A BALL
A couple of weeks ago David Moore asked if we had an old ball his dog could play with. This 'Adidas' one was far tattier than it looks on the photo.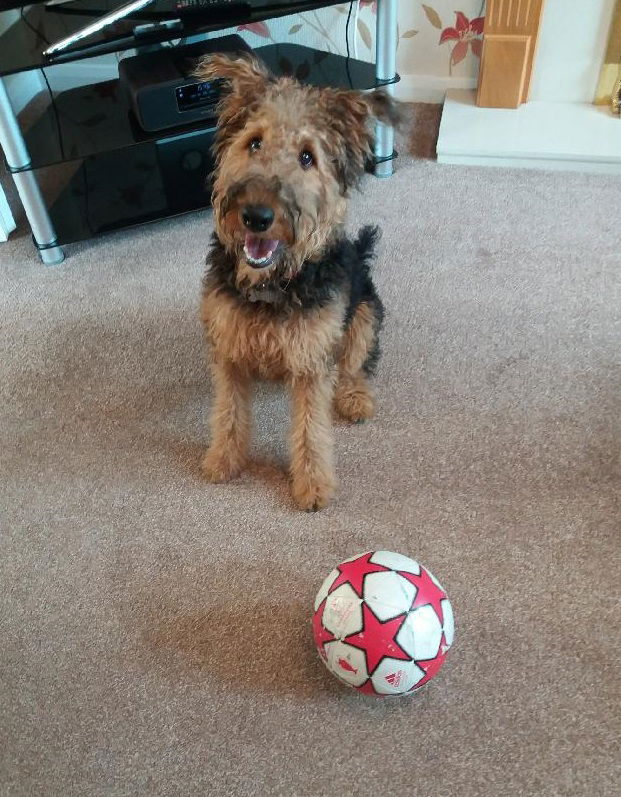 "George says thanks for his football" says Dave in a text today
His cuteness is off the scale . Such a handsome fellow and shares a name with the Ed's favourite Beatle - so you're more than welcome George...'something' in the way he chews suggests it might not last long though !
_______________________________
TIGER FEET - so close now we can almost smell 'em !
click the button on the home page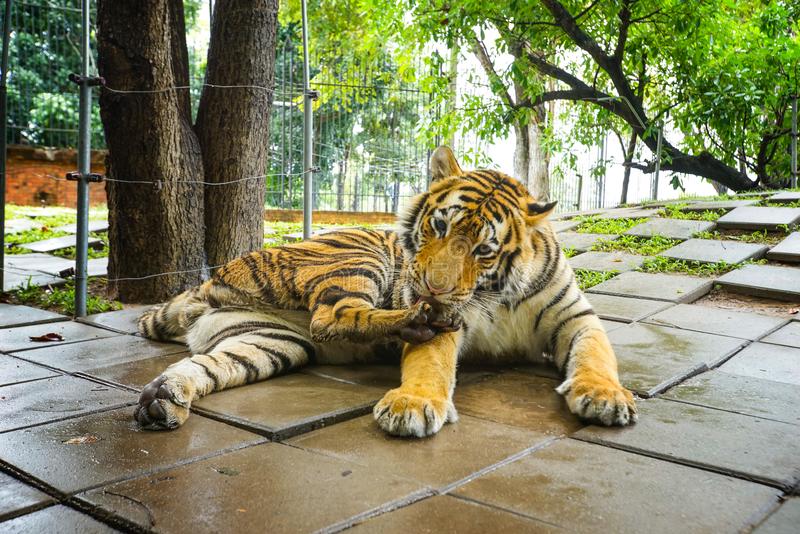 Colours now sorted:
Town Lane Toffs B & W stripes - Hyde Rangers Maroon bibs
'Goalden' Oldies Yellow bibs - Ewen Yours Sky Blue bibs
Ewen Villa Orange bibs - Hi-D-Hi Royal Blue bibs
Jerry Hat-tricks - Red bibs
Referees please note colours and choose your apparel accordingly - green would be good or black
many thanks
___________________________
Editorial note:
I've walked away from the national Facebook Forum as the constant regurgitation of questions and complaints had eaten at my will to go on - however, I can confess to the odd look from time to time...it's a bit like 'Hotel California' without the melody.
Some good sense here though from a contributor I often agree with and actually met briefly, a few years ago....
"Wasn't the point of Walking Football to get people who haven't managed to stay fit or are maybe isolated from society back into a form of exercise that was achievable for all abilities?
The place for competitive football is in leagues/ cup matches, not in weekly sessions where participation shouldn't be about survival of the fittest.
If someone is struggling to keep up, slow down. If someone isn't as good as you, keep passing to them and watch them improve (technically and confidence wise). If someone needs a little more time on the ball, stand off a bit longer before you apply pressure.
Otherwise those people will just give up and go back to staying at home and not getting exercise and their mental health will continue to deteriorate.
Keep your winning attitude for the competitive arenas."
Hear hear !
-----------------------------------------------------------------------------------------------
18th.June
Work began in earnest today planning for our 'Festival' at Hyde United F.C. at the end of the month. Nothing too major but the groundwork has to be sorted and got down on paper sometime and it's good to get ahead ahead of the game . Speaking of 'groundwork....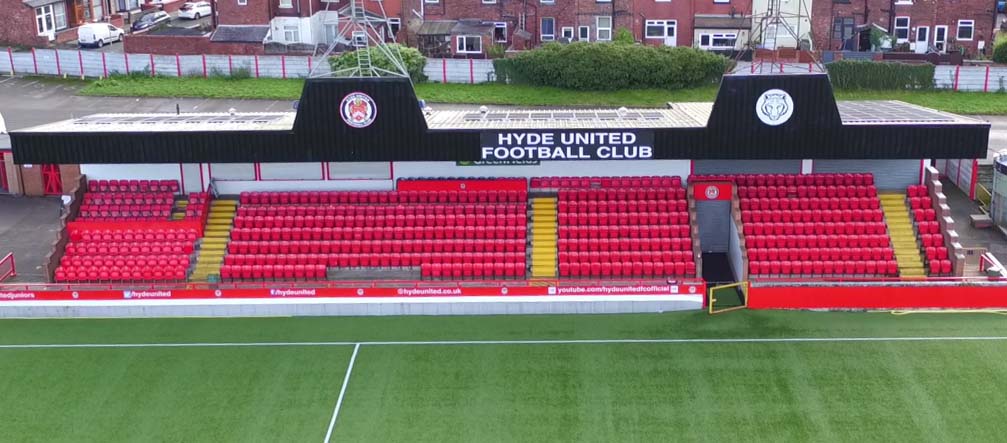 Ewen Fields is looking splendid now it's rightly restored to red - those seats came from the Stretford End at Old Trafford. Even as a City fan yours truly was never comfortable seeing the old ground in blue.
Editor's note:
I'll only ever scrutinise Refereeing decisions to this extent when I am the Referee.
17th.June...
A 'phone call from Terry Bertenshaw late this afternoon to say what a whale of a time he had with us on Tuesday and he's looking forward to playing with us again. Hopefully next week. His knee was playing up a little after the game but overall he was feeling 'pretty good' Delighted to be back playing the game he loves and he also had a very positive view of 'Sweeper-Keeper' after having his first taste of our unique 'variant' .
Terry was tempted to 'linger' if the numbers had allowed but thanks everyone who tried to dissuade him from 'overdoing it' on his first day back. He now reckons you were right !
Sixty years young , when he's back in the swing of things - so to speak- it's hoped Terry, and upholsterer by trade will join the 'Unders' players, many of whom he will know already.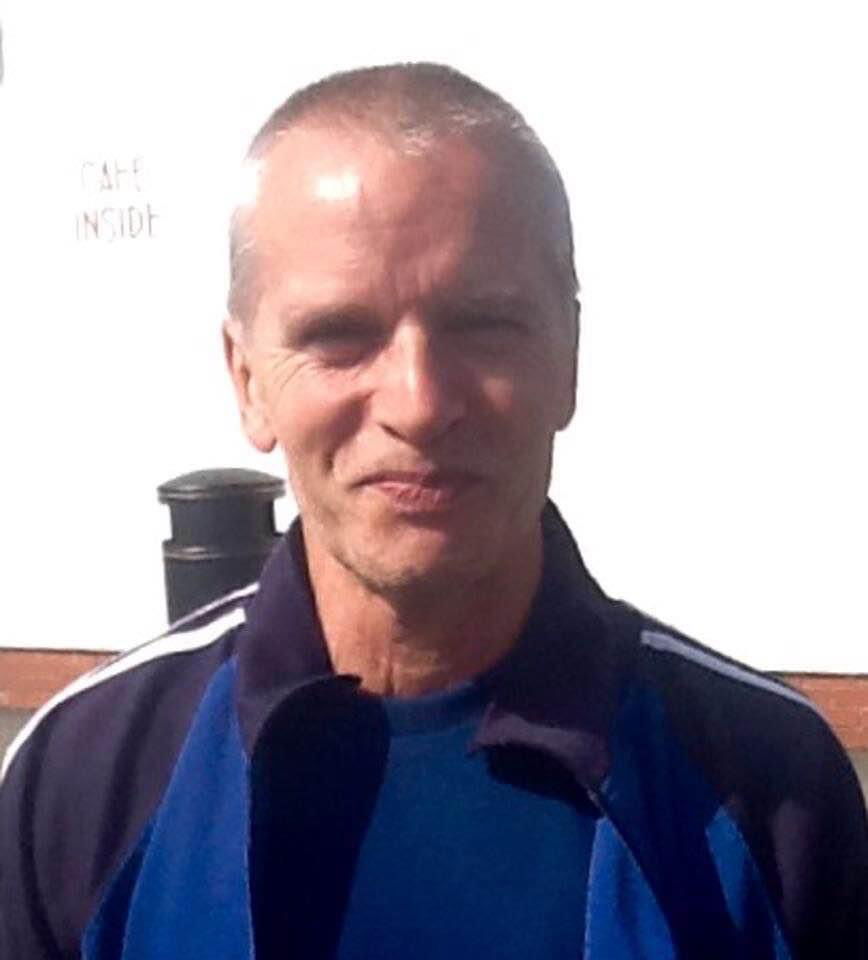 'Terry B' - photo:Tony Cravagan
He was of course a regular at Curzon Ashton before his surgery and he may well return, but in the meantime he is welcome to play his walking football with us for as long as he wishes. For those who don't know him well he can be a devastating finisher on his day, holding the record for Strider's goal-scoring after hitting SIX in one game at Turf Moor three years ago.
Terry's Included in Roy Smith's Ewen Villa team for 'Tiger Feet' and I personally look forward to linking up with him again on the pitch as we've shared some good times in the past at Ashton - Ed.
_____________________________________________
BREAKING NEWS FROM THE EDITING SUITE:
We only have the closing first half minutes and the start of the second half from the 'AKASO'...."it captured the controversial bits though so worth a look later" - Ed.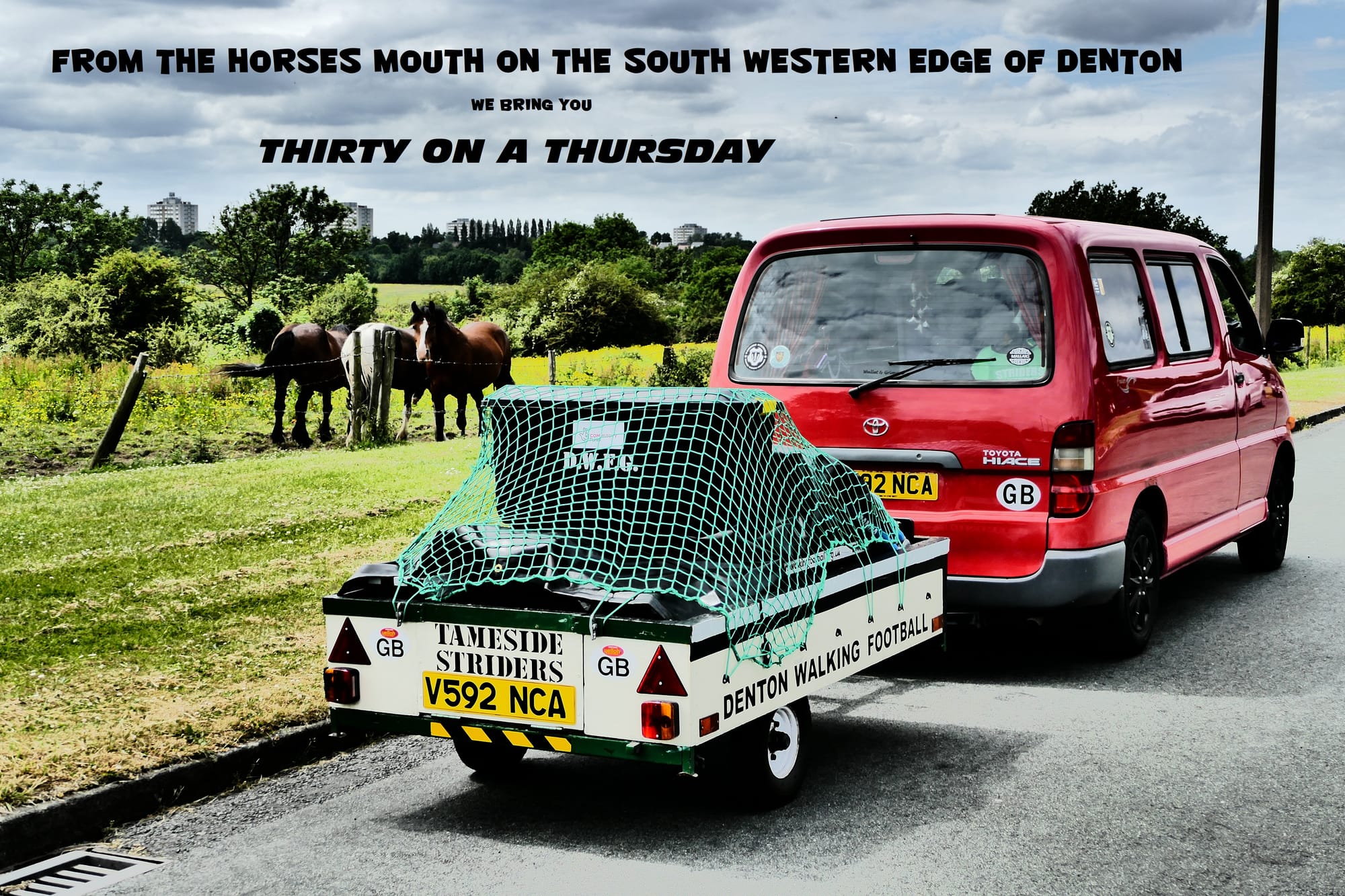 photo op. arose as I motored home - Ed.
Thirty Thursday players at King Street this morning including a few putting in a double shift after Tuesday last.
As usual Committee man and fitness coach Dave Partington put the groups through their warm-up paces. Tony Cravagan, still unable to play with Bursitis affecting his left knee, and Alan Richards on a self-imposed hip preservation lay-off from playing Refereed the two games of Walking Football One 8 v. 7 and One 8 v.8 in the sunshine.
Birtwistle's S.O.S.
One man's crusade to complete the game after one of his astro's disintegrated, his sole was beyond saving unfortunately but...so well did he cope he was asked to change teams at half-time to level up the numericals.
This first game ended 2 - 0 to one team or the other. We may get some detail later so check on the appropriate 'session page'. We have some still photo's from the game including one of Party's goal at the St.Lawrence's End. Not sure who got the other one. These pics. will be linked from the Thursday page later.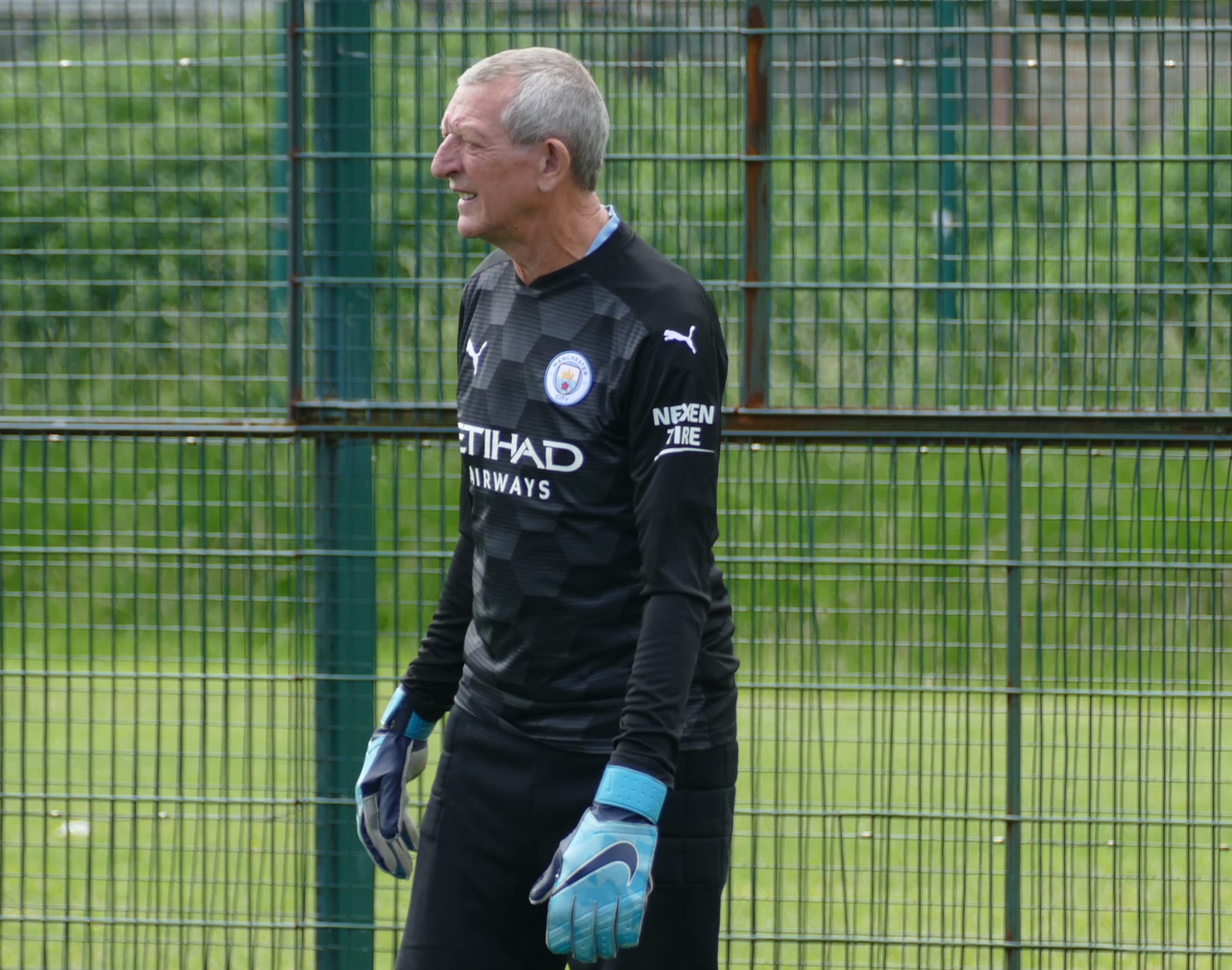 Thanks to both Goalkeeeper's. No. 64 Jim Pelling, in white was by far the busier. Terry Hayden, clothed in his Manchester City F.C. 'Etihad' goalkeeper top was somewhat undercooked in the first match. He 'lingered' and kept goal for the White bibbed team in the second game. One thing about the alternative game 'sweeper/keeper' is we've never seen a goalkeeper frozen out due to ones team dominance. They are always pivotal, always involved.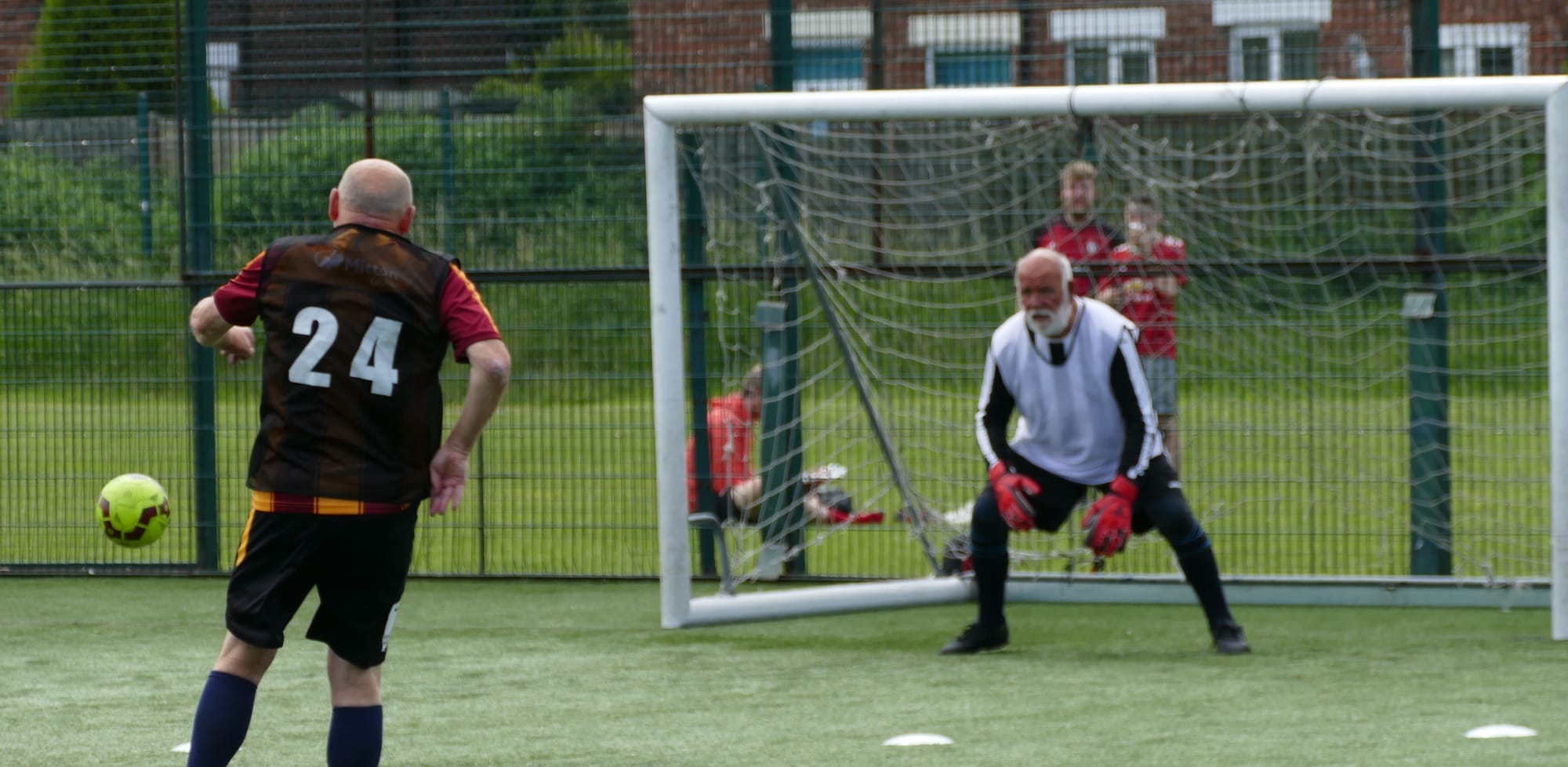 Al Brodie fires wide as Pelling braces himself
Mike Kieran sent his apologies for absence via Geoff Griffith's today. No need to apologise or let us know when you cannot make it. But thanks all the same Mike.
The second game was filmed in its entirety thanks to Tony Cravagan, and if the celluloid comes back from the Chemist O.K. we'll get the 'premiere' online a.s.a.p. No red carpet no dickie bow's.
Black bibs were penalised early doors for running but hardly transgressed again. White's were more mobile for sure but their mobility mix was punctuated with several bursts of speed which cost them, with one penalty miss (wrong technique anyway) and the other converted by the same player (John Kenyon) in the penultimate minute to rescue the game. This cancelled out Caldwell's opener and it finished one-one with honours even. Special thanks to part-time Goalkeeper's Mike Taylor and Steve Stafford. Sterling work.
A good game enjoyed by all , I think. Even the Ref. and Tony too ! Nigel Metcalfe strolled out to spectate. Roy Smith retired hurt with an injury to his hamstring. We'll be keeping everything crossed and hoping against hope that he is fit for 'Tiger Feet' for his team Ewen Villa. Take it easy Roy.
By all means call back and look for the links later.
__________________________
16th.June 2021
David Wilson's generosity was once again evident today when the 'Tiger Feet' medals and the trophy which bears his name were collected from Hett's of Hyde.
Gold medals for the league winners - this is not a knockout competition remember, there is no 'final'. However there will be a winner on points and the squad will go for gold. Penalty kicks will decide n the event of a tie.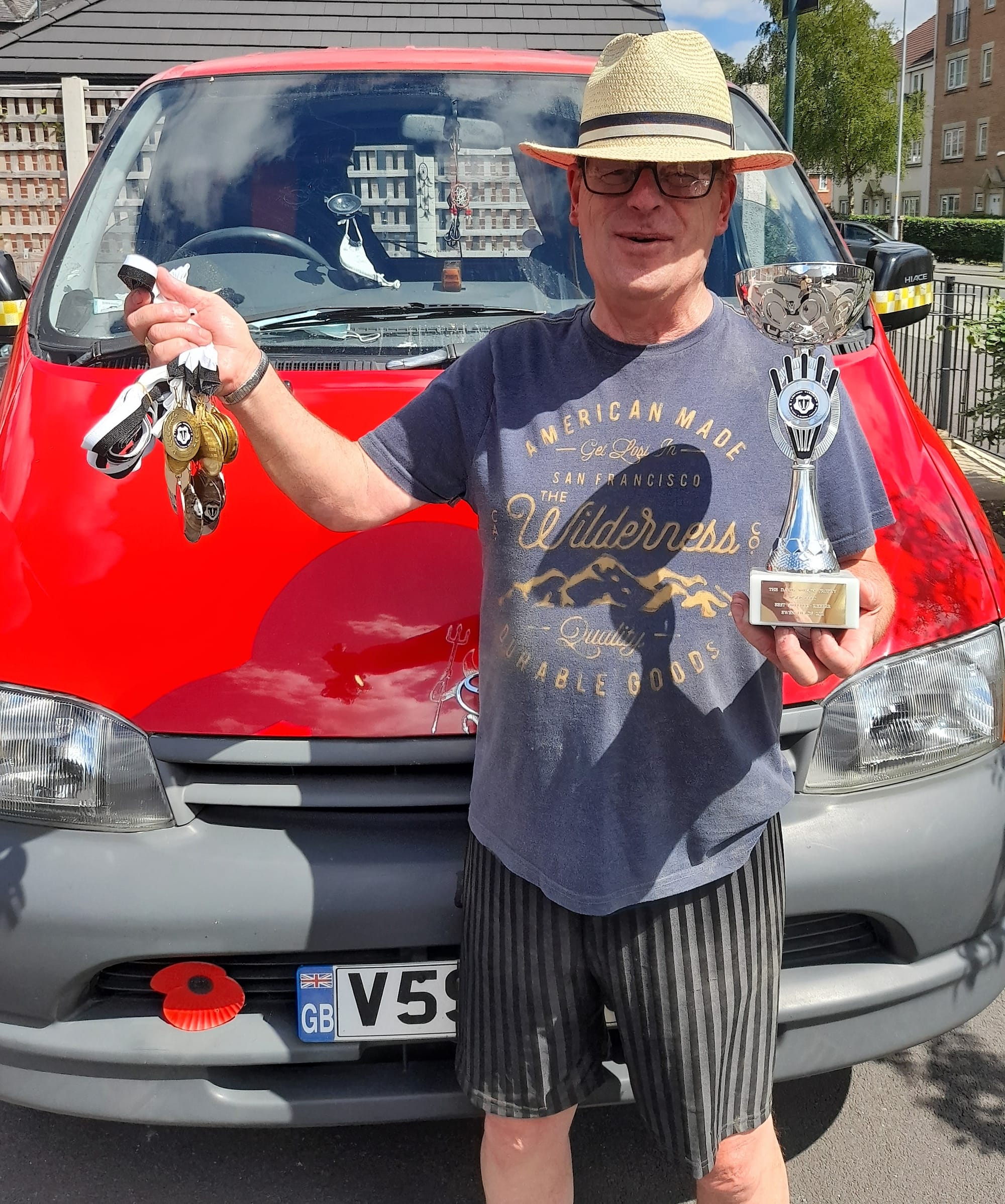 Dave with shiny trophy & medals + shiny 'Bob'
Silver for the sweeper/keeper's squad who have helped him towards the lowest number of 'strikes' or goals conceded. The man himself will collect the handsome trophy.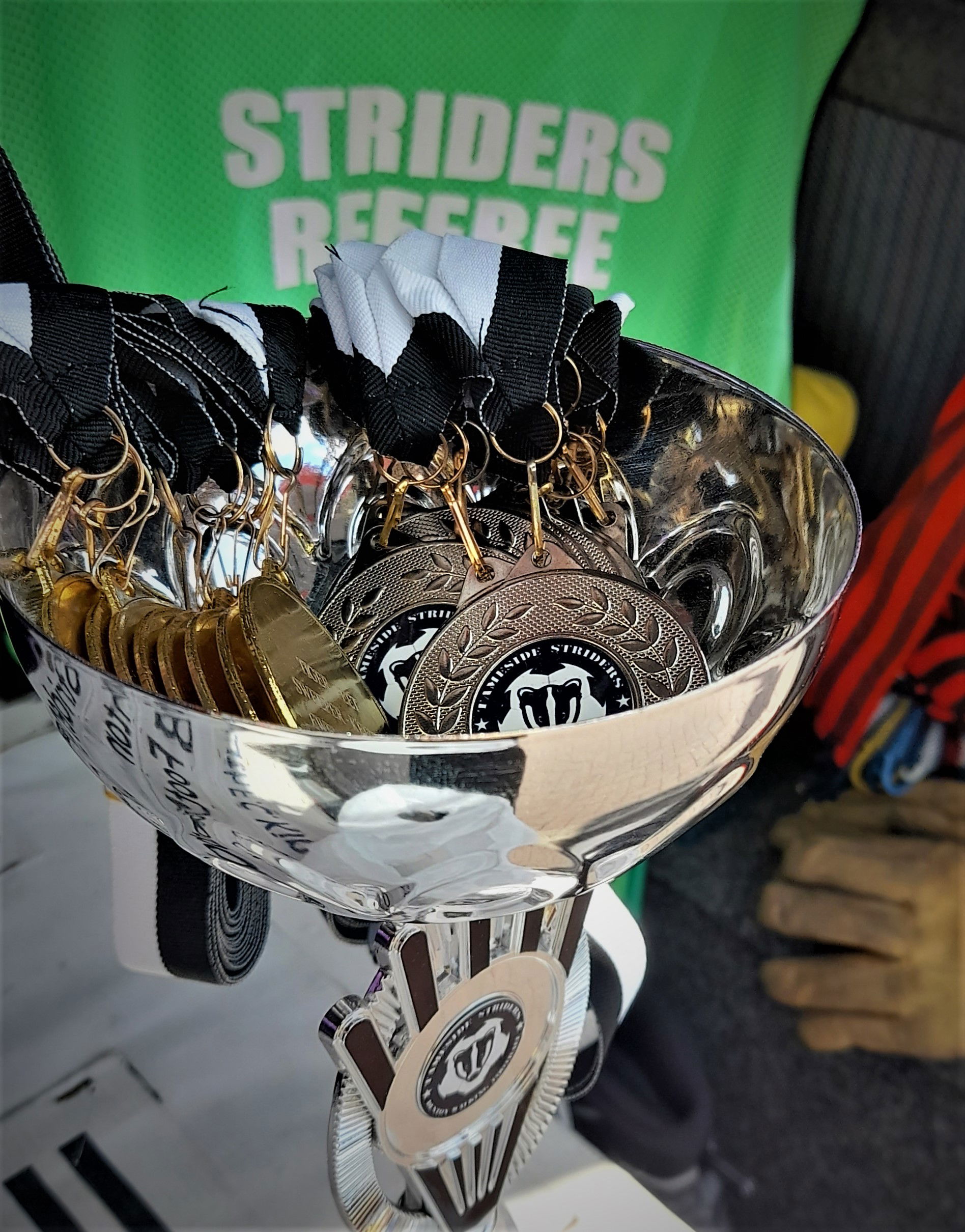 Thanks to David for funding these memento's at a cost of £40.00.
16th.June
The Ed's back on home ground and has brought with him three films already edited and in the can. No Welsh subtitles !
Here's the first of them, are you ready for...
15th.June
The ill fated 'Tiger Feet' postponed last year now faces another problem in terms of what it was originally intended to be.
Unfortunately Hyde United's catering arm is unable to provide pies, or indeed peas on the day due to hoilday arrangements.
As you all might know, it was hoped that by the end of this month all the restrictions regarding social distancing etc. would have been lifted.
The continuing restrictions do mean that only up to 30 people can gather in the 'Peter O'Brien Lounge' which overlooks the pitch. We can buy drinks in there and any number in excess of thirty can exit via one door to the seating in the main stand to eat and drink to their hearts content on what will hopefully be a warm, and sunny day.
So it's highly recommended that players each bring a packed lunch , a couple of butties, perhaps a pie and maybe a cake or two. The possibilities are endless.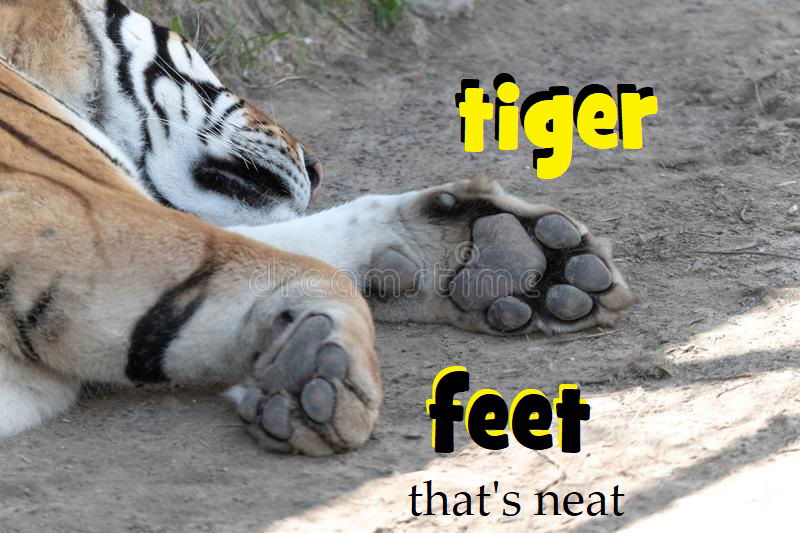 Cups of tea will be available as well as the club's licensed bar
This of course is a secondary aspect but will help to round off the day in a social way for those who want to extend their stay at Ewen Fields. Of course if you'd rather just head for home the moment the games end then that's entirely understood. It's unlikely we'll do anything similar again this year.
This is a 'festival' indeed a celebration of all that's good about our unique walking football group so the more of us that do stay to socialise the better.
Remember the date WEDNESDAY JUNE 30th. please be at Ewen Fields for 10.40am. at the latest.
(I know I'll be looking forward to a post match pint -Ed)
Peter Smith was surprisingly absent on Thursday for the 'Amity in the Afternoon' friendly game we all enjoyed. I knew he'd been keen to play . Anyway I had a call from Pete this afternoon and it seems he had a very bad fall whilst playing Badminton on Tuesday.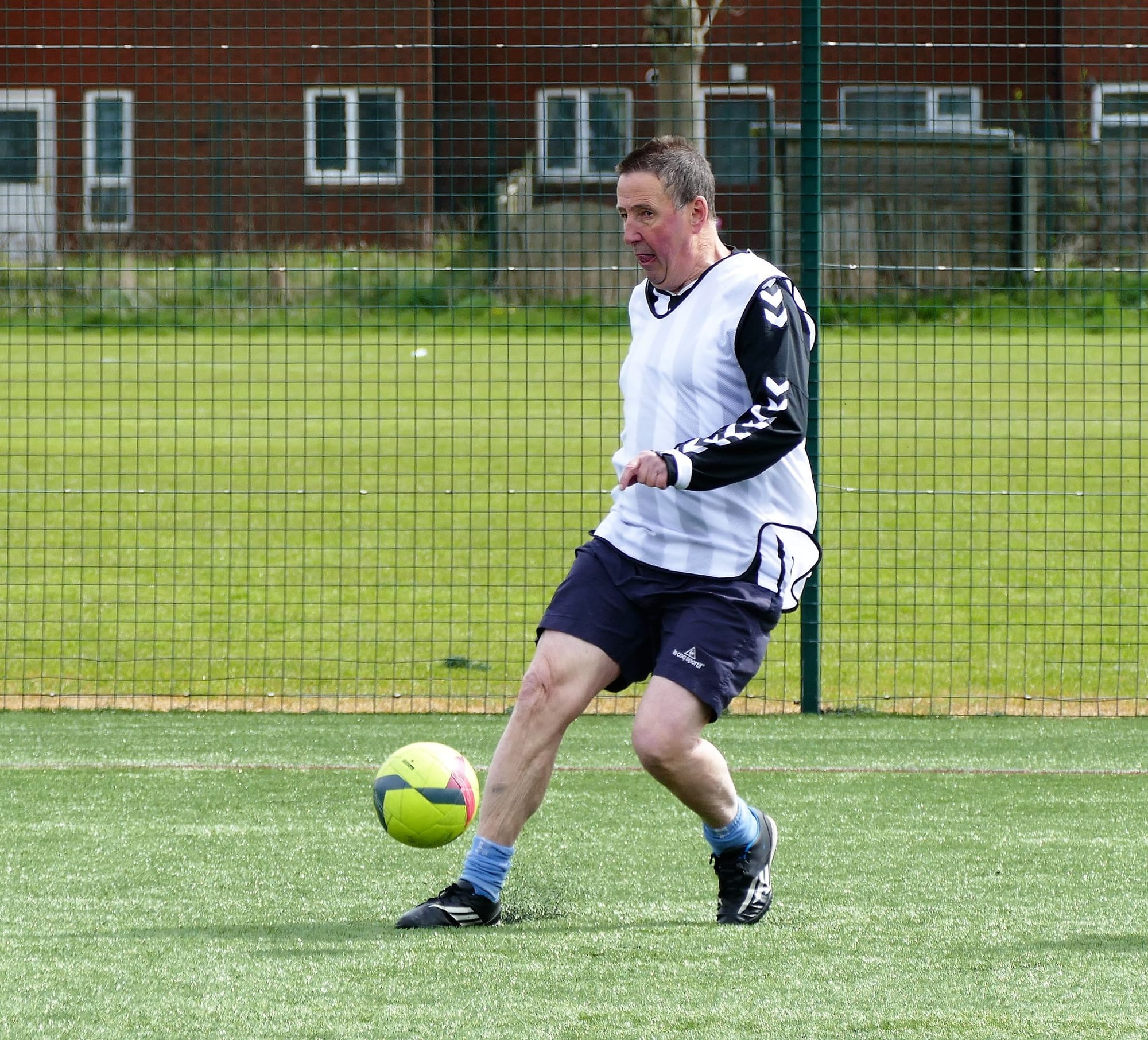 He fell very heavily and suffered rib damage , also taking a blow to the head on the hard floor. His co-players obviously came to his aid. Pete's a very resilient character and is currently enjoying some downtime at his caravan in Lancashire. We wish him well and hope to see him soon. He wanted his fellow players to know what had happened.
12.6.21
THE WEEK IN WORDS

Quite an eventful week for Tameside Striders with more walking football being played than at any time since the pandemic blighted all of our lives, and robbed many of theirs.
With an extended session on Thursday resulting in a memorable one-nil win for the Red team of Tuesday somethings our pitch rental bill for the two sessions was somewhere around £195.
Remember when you chuck your three quid into the bucket that this still represents a bargain compared to what some other groups are asking.
A reminder that we are a non-profit making organisation which often runs at a surplus. Nobody takes anything out, on the contrary our Referees - almost to a man donate their ultra modest match fees back into our funds, which are currently healthy and buoyed by the recent grants, which are steadily being spent for the benefit of players.
Last Thursday's 'extra-time' was Refereed free of charge and with the splendid words of Tony Cravagan accompanying his filmed record, we now have a fitting reminder of a game almost everyone seemed to enjoy.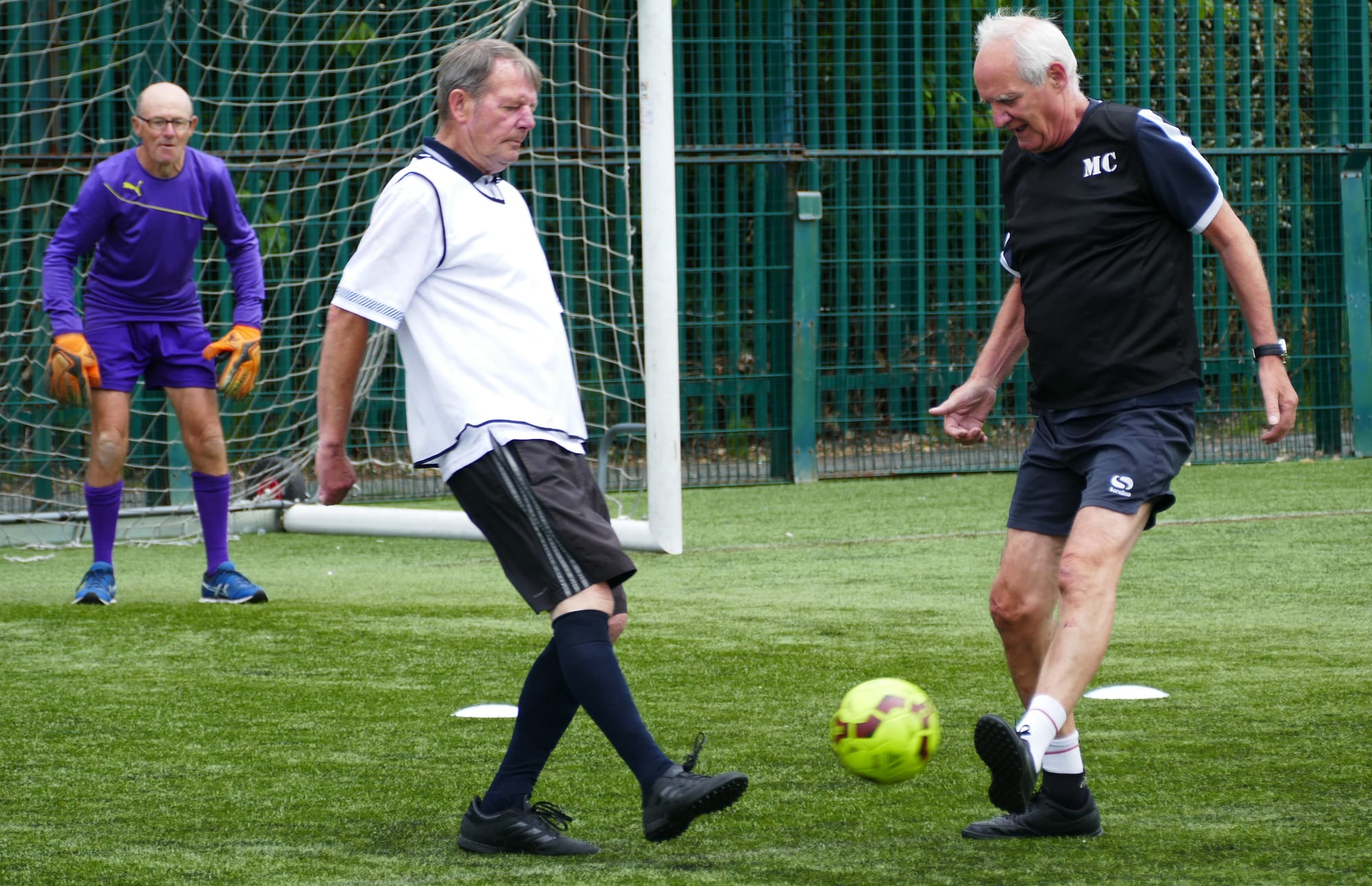 A couple of hours earlier the first Thursday session was also filmed in its entirety and I can honestly say this is one of the best examples of what walking football should be, that I've ever seen. The only vital component it lacked was a goal ! Uploading from here takes hours and hours, but this will sit proudly on our youtube channel when circumstances change.
The curse of Covid again looks like attacking our 'Tiger Feet' festival. The original plan of after match refreshments in the Peter O'Brien lounge might have to be scuppered. We wil be in dialogue with Hyde United later next week once we know what H.M. Government's latest rules are and how we will be affected. It's hoped that the nature of the venue may lead to outside catering from one of their outlets within the stadium and we could eat in the grandstand, whilst finding a way to get drinks served outside. Failing that we may have to bring our own food, and everyone is urged to stay on after the games. Socialising is not something we get the chance to do very often and is an important part of the reasoning behind this event, which is funded by the National Lottery.
Next week the medals will be collected from the suppliers. The 'David Wilson' Trophy will be awarded to the 'sweeper/keeper' who concedes the fewest goals across all six games. David is generously funding ALL of the awards. Medals for the top sweeper/keepers team mates and the trophy itself. Also a gold medallion apiece for the team that finishes at the top of the league reckonings. A friendly 'festival' with a slight competitive edge. Its hoped and expected all will treat winning as a welcome bonus, rather than an objective.
We'll hope to have two dedicated videographers at the 'Festival' to get a permanent record of what should be a memorable day.
Editors note: One thing that's struck me over the last week and as much as I love the sweeper/keeper format the element of a good shot and an equally good save is an important component of this game which most of us will have missed. All who have kept goal this past week have done really well and the investment of new gloves for part-time 'keepers has really paid off. Few attempts on goal have got past them. I think a total of four or five across several keenly contested games.

Paul Theobald parries an Andy Muir shot
Having Refereed some of them I can confirm that across the board running has been frowned upon,restricted AND penalised. Whilst contact levels have been just about acceptable it's never a great idea to let over exuberance cloud your judgement when trying to win the ball. There is simply not enough at stake - is there ever in a game such as walking football?
It's hoped our own committee man Garry Pearce will be setting up another Referee's course soon under the auspices of the W.F.A. and we at King Street can assist in providing a venue, even though we do not religiously follow W.F.A. rules on the pitch. Their code of non-contact is the closest to our own and many elements within it strike a chord with our Denton ethos.
Refereeing is not an easy job, especially when games take on a greater degree of significance. In fact it's difficult, and demanding, especially when you're a bit 'rusty'. However, with the odd exception it would be hard to find a group of people so willing to accept decisions with just a shrug of the shoulders and a hands up acknowledgement. Thanks all.
11th.June 2021
11-15pm. late night extra : A six hour upload with very slow Welsh wi-fi but the second half from just about 'yesterday' is online here
10th. June 2021
Take a look at this afternoon's first half on you tube
the bigger the screen the better
Denton Thursday plus the 'Extra-time' friendly courtesy of the Football Foundation were on the agenda today....
From ten am. we had one game of 8 v 7 walking football. This game was a credit to everyone, played at a relatively leisurely pace with just two recorded runs for each team over 45 minutes play.
Goalkeeper's Mike Kieran and Jim Pelling acquitted themselves very well in a match that ended nil-nil. An honourable draw. Alan Richards Referee'd the game. We have much video footage and a gravel voiced Cravagan commentary to look forward to in due course from the Akaso action camera, mounted on a tripod this time.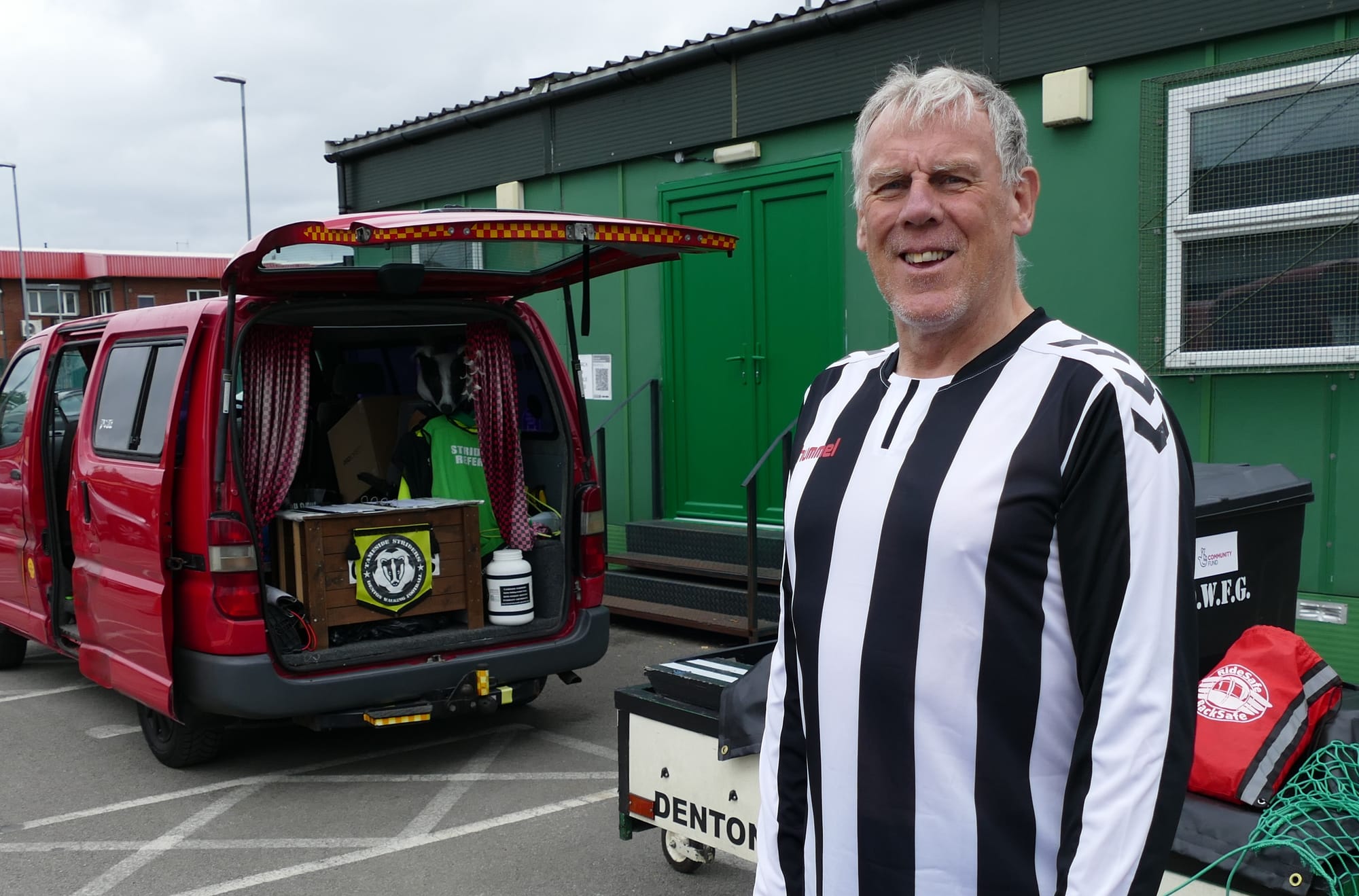 Ken Thomas
Ken Thomas was awarded his 'group colours' at eleven am. and joined in the second session that once again saw just one larger sided game of eight v. eight. This time Tony Cravagan officiated. We will have some still shots and just a little video when the time is found to upload. This one ended 2 - 0 to one team or the other. Maybe Tony can fill in the blanks.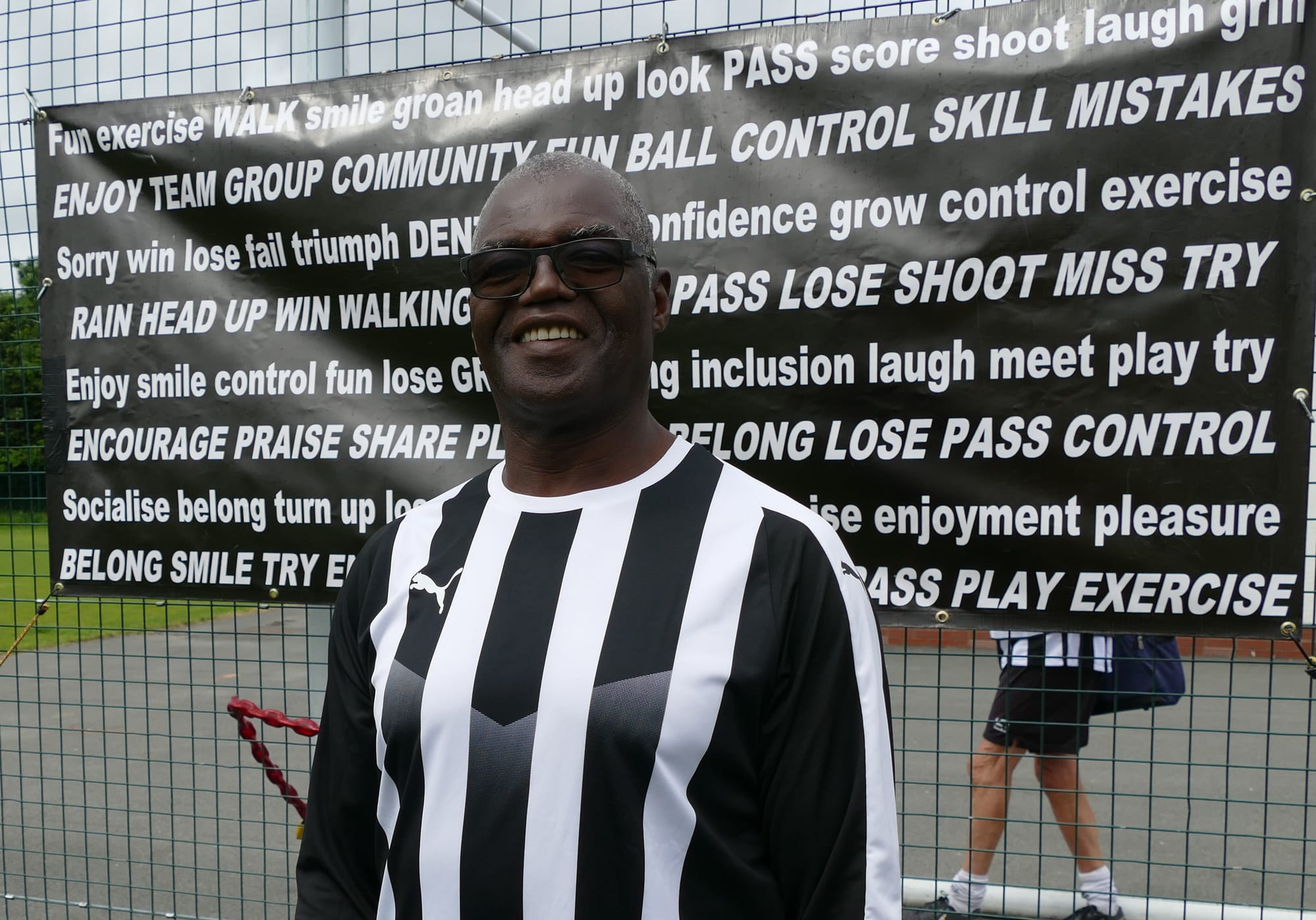 Clem - with our ethos 'buzzwords'
After an hours wait players gathered for the extra-time friendly Denton Thursday v. Tuesday's 'Unders' this game was always going to be a little edgier and keenly contested. Any time a game takes on some extra significance it's clearly discernible, and this one was no exception.
It was rewarding to see so many players on the sidelines to watch the match. Thanks to all who turned out, especially those injured like Nigel Metcalfe, Brian Hadfield and Roger Place. Stuart Saint also attended along with Chairman Gordon and one or two others.
The 'buzzword' banner was on display today to remind players of our core values and the fact that this was a friendly game, which is pretty much what it turned out to be. A competitive one though, if that's not an oxymoron
The 'Amity in the Afternoon' match kicked off at one-thirty two pm. almost bang on schedule.
Blue Thursday had lost 'keeper Denis Cudahy overnight as he was unwell. David Partington donned his player/manager hat and proved a highly capable deputy (and then some) Reds had Peter Smith missing. A no show. Perhaps he was unavoidably detained.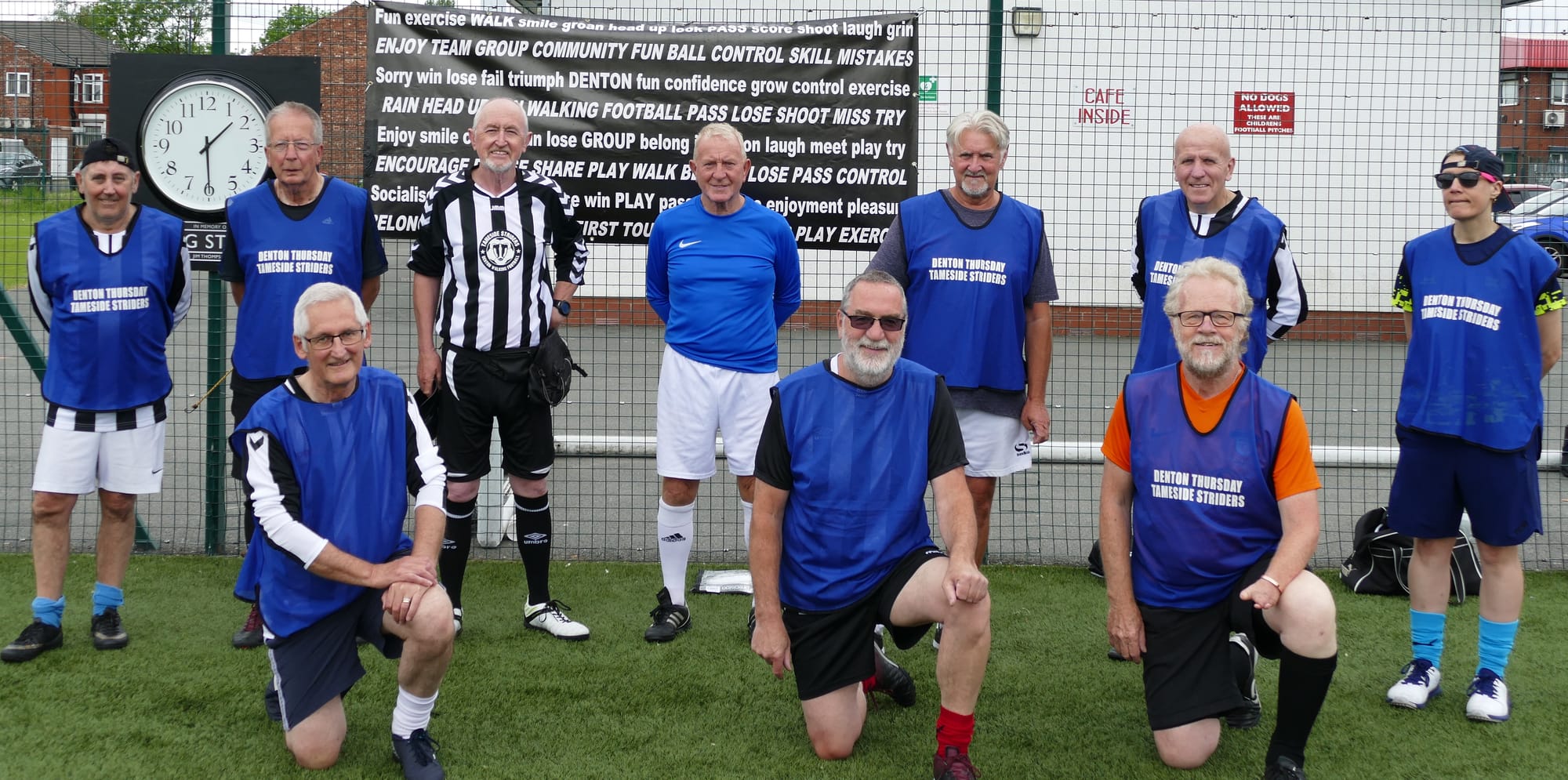 Denton 'Blue' Thursday
Mike Caldwell had the support of his better half 'Mal' and it was good to see her watching the game. It's hoped she enjoyed it.
With nine Blue's and Eight Reds the former relied on rolling substitutions , supervised by Party's assistant Gordon Nixon.
Reds: Hayden (G/K) Collins , Cooper H, Gaskin, Pearce, Heath, Theobald, Caldwell
Blues from: Partington (G/k) Taylor M, Leech, Kenyon, Stafford S, Blanchard, Breegan Kenyon, Markland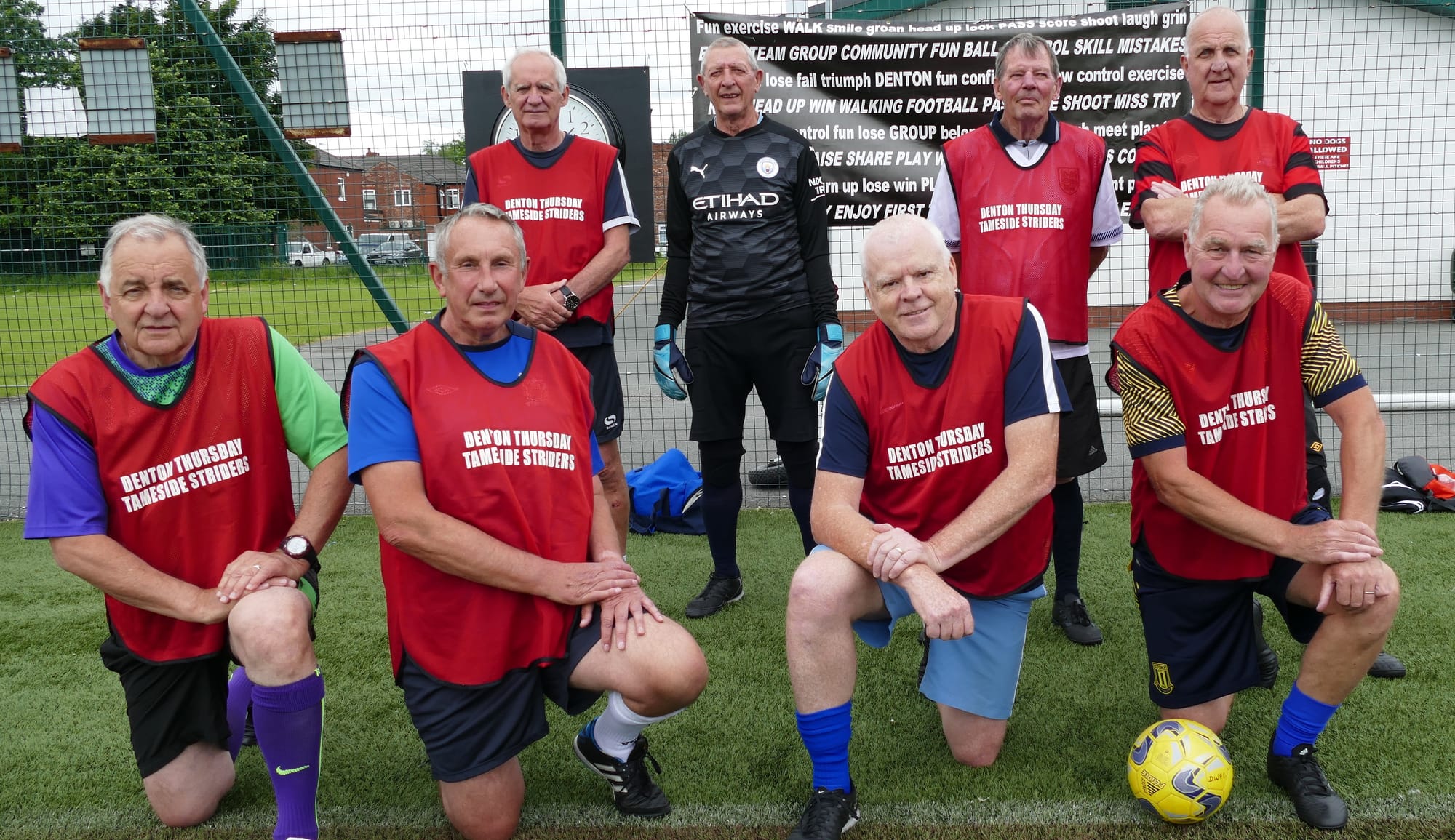 Red 'Unders'
Alan Richards Refereed and it was clear from the outset there was little to separate the two teams. Running was penalised virtually from the start. Contact levels were slightly up on a normal game. Reds clocked up three runs in fairly short order, but Peter Wright failed to convert his penalty kick. The technique was excellent but the direction awry. Hayden breathed easy.
Blue runs soon tallied a trio and with Paul Theobald stepping up to take the penalty it was no surprise to see him put the ball in the net. Alas the Referee had spotted the slightest of weight shifting micro-steps and disallowed the goal. There are of course no re-takes.
Following the the half-time whistle which went immediately afterwards there was some controversy which the Referee brushed aside.
With a breather allowing emotions to calm (to be fair Paul Theobald never questioned the decision) the second half kicked off and again it was nip and tuck.
Reds had carved out more chances and 'Party' was playing a blinder. At the other end Terry Hayden also played his part in keeping a clean sheet for Blues who did lack a little penetration.
Soon the inevitable happened and Paul Theobald put the Reds in front.
Blue Nun was a white wine many of us felt a flush of sophistication supping in the seventies.
Blue Run was becoming contagious and were spreading throughout their attack and soon reached three once more.
This time it was Player/Manager Mike 'Red' Caldwell stepping up to the spot. Great technique deserved more but 'keeper Partington pounced to save in 'cat-like' fashion. Remarkable agility from our very own 'fitness-coach.
Blues were still looking for a late equaliser when the whistle went.
A really well contested game which saw a lot of effort from everyone on that pitch. Reds edged it by value of chances created but Blue's Thursday bunch acquitted themselves very well and need fear nothing if any of them wish to enter a more competitive arena in due course.
It would be interesting to get feedback from all players on the way they thought this game went, and how it differed from normal sessions.
Thanks to Tony Cravagan for filming the match for Tamestriders T.V. To Alan Richards for Refereeing two games this day. (it felt like more! - Ed.)
Last but not least the Football Foundation for funding the pitch rental this afternoon. Another £45 to D.Y.F.C. TOTAL £120 on the day.
(The bucket collection - running since May 18th. and will be in situ for 'Tiger Feet' has exceeded £40 so far - thanks to all who contributed)
It was demonstrably obvious at the end of the game that players had enjoyed this extension. We still have a little money left in the F.F. 'kitty' so watch this space.
--------------------------------------------------------------------------
9th. June 2021
Every shing-a-ling-a- ling that the're startin' to sing so fine...
"It's Yesterday once more" Mk 2 OVERS
Question: How many WF groups enjoy this kind of coverage ?
Answer: Not many, if any !
IT'S YESTERDAY ONCE MORE
shoo-bee-doo-lang-lang..... https://www.youtube.com/watch?v=mY_KKIwuffE
__________________________________________
8th. June 2021
Want video and stills? check this lot out here
___________________________________________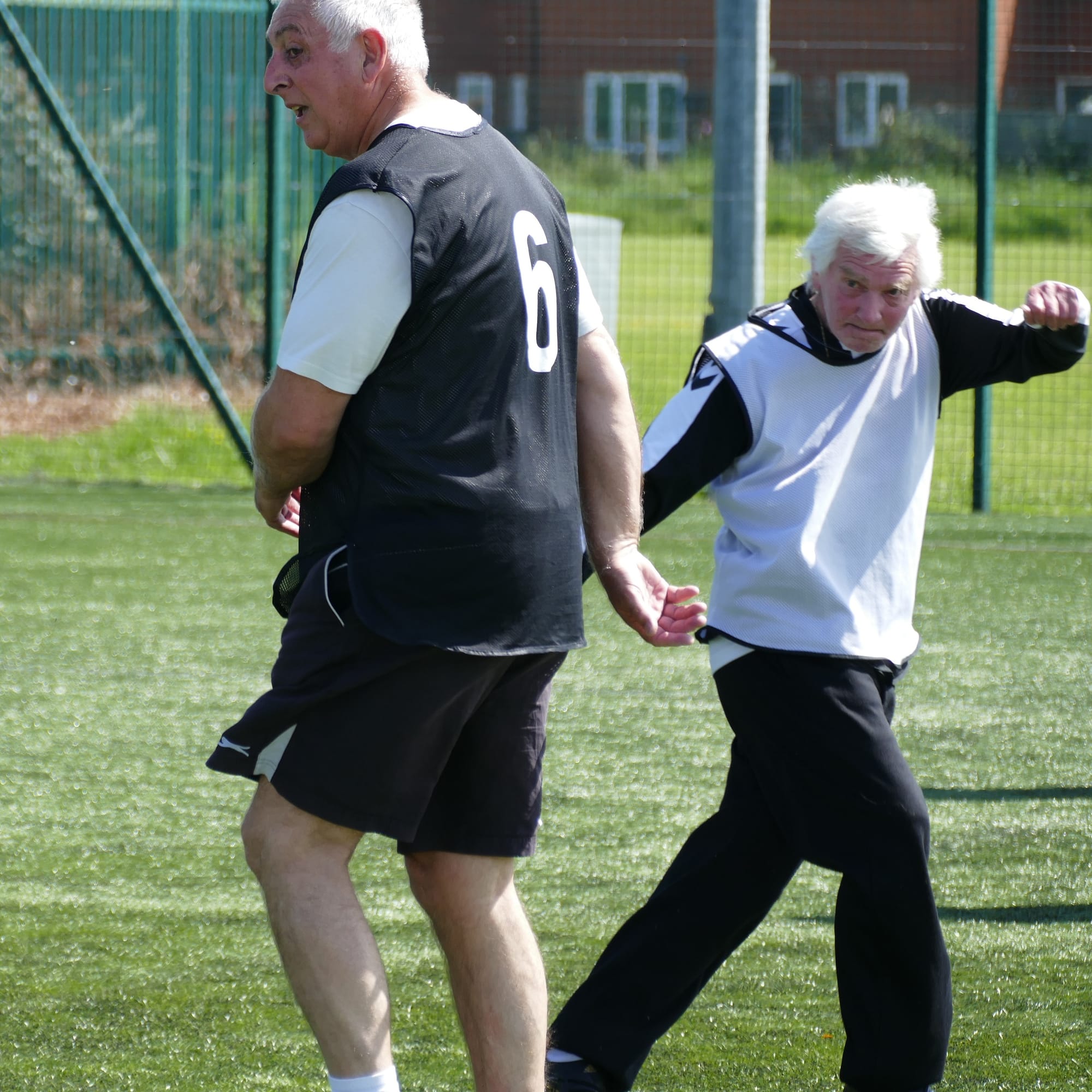 The young Cat Steven's once sang 'Tuesday's Dead' . Along with some other decisions in life, he got that one very wrong !
A quite beautiful morning to be very much ALIVE in Denton as we saw 34 players and three Referees gather under a virtually cloudless sky.
Many thanks to Denis Cudahy, Garry Pearce and Keith Burrows for turning out to officiate in our games. Without their efforts, and others like them we would struggle to provide well organised games of the kind almost all players enjoy.
Today we missed Dave Partington and Tony Cravagan who were both needed elsewhere. Almost ever presents these two and the place didn't seem quite the same without them.
However, we pressed on with walking football on pitch one and sweeper/keeper on two. Laurie O'Toole and Terry Hayden the goalkeepers. The teams rotated at half time but the 'keepers stayed put. . We have footage and photo's but I have no idea how the games ended up. If you wish to contribute a report please feel free so to do.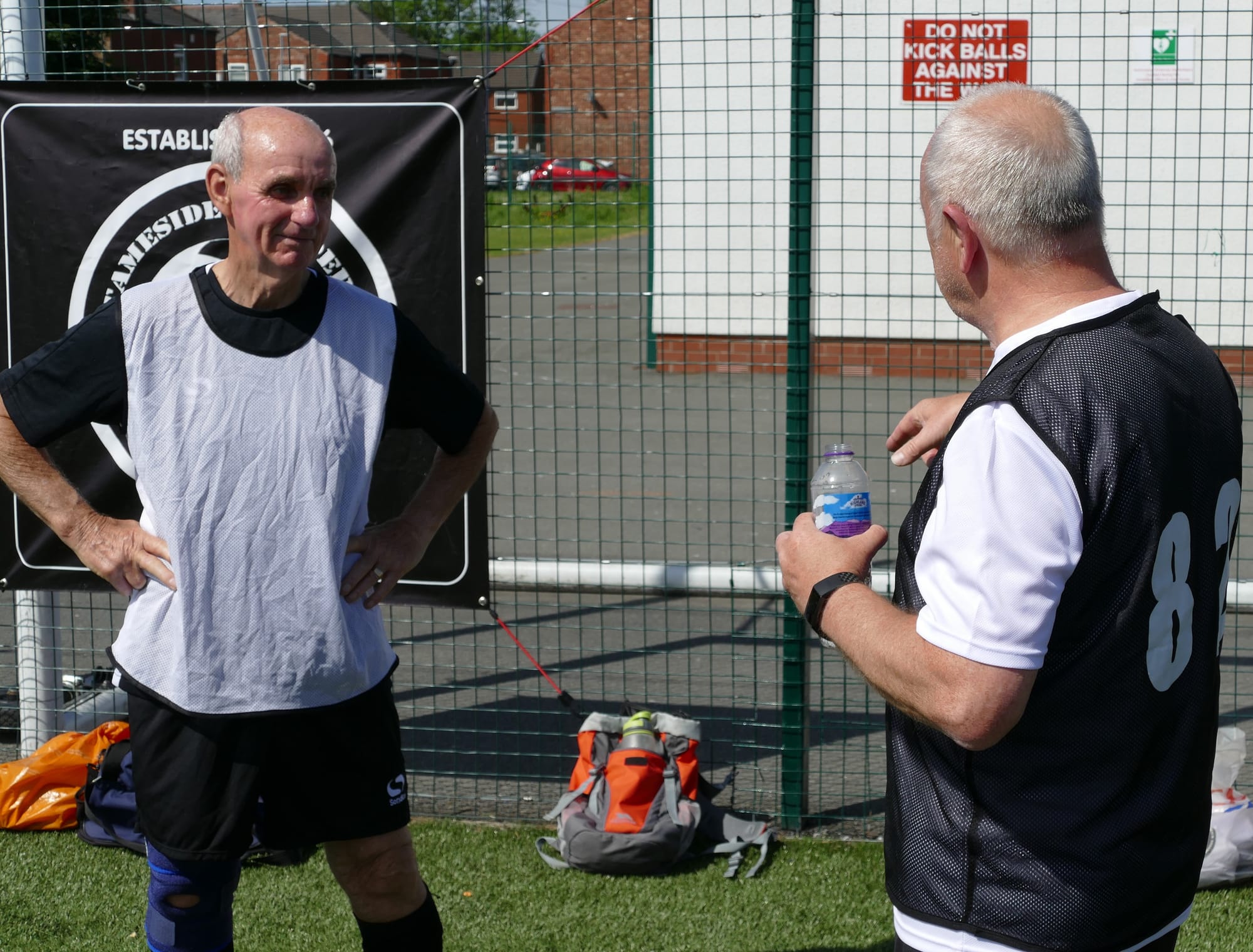 Dave and Rob half-time chat : thanks for your bibbing contributions both
At just turned eleven am. we again got proceedings away early for an 8 v. 8 'walking' football match involving mostly slightly younger players. Thanks here go to part time goalkeepers 'Theo' John Gaskin, Denis Cudahy and Phil Livesey most making good use of the gloves they were recently issued with. Theobald himself was partivularly impressive making a string of saves. Hopefully some of these will have been captured by the 'Akaso' action camera which was mounted behond the goal, at least for some of the time.
John Gaskin was collecting names for a squad to face Burnley Clarets at Ewen Fields on July 21st. which is a Wednesday. The game is now viable and we will confirm the invitation to the 'Clarets' very soon.
The words Ispoke about restrictions to 'Tiger Feet' proved prohetic. On returning home the 'World at One' on Radio 4 confirmed tighter restrictions around indoor gatherings. Watch this space for more on the implications for this event which seems dogged by delay, and Covid related restriction.
Photo links soon from today and there will be video uploaded to either Fickr, or Youtube in due course. Editing will be minimal to save time. Keep checking back for links.
BIB-BIB....
Please remember your black and white bibs - they look good when games are filmed and add a certain something to the organisation of the group. It's cost us in the region of £550 to equip everyone with two numbered bibs ! Thanks to John Williams for his co-operation in this regard today too.
Finally - even more thanks. This time to former member David Lees for handing back his bibs. If ex-players or those who move on can return them at their convenience it will be appreciated. David Wilson who was again on the touchline today (good to see you Dave) has handed in his pair of number 8's and these will now be worn by yours truly when I can get to play again. Thanks David, I'll at least have the number of a late 'City' hero, if not one 'eighth' of his ability on the pitch.
CRYPTIC CORNER...
Finally, in common with Mr.Stevens aka Yusuf Islam, I also 'love my dog' . Cat got that one absolutely right. So too does David Moore, and he's having a ball !
See you Thursday....
___________________________________________________
6th.June
77 years since the allied invasion force began to liberate Europe
79 years since Mum and Dad got married - but I digress...
Refereeing decisions explained, Frank Matthews' sweeper/keeper role featured and there's some good passing sequences on our last clip from last week..this time with a voice over. Visit our channel on 'youtube' and if you haven't already subscribed please do so - it's absolutely free !
___________________________________________
5th.June 2021
Something for your weekend. Frank Matthews (67) is sweeper/keeper for black bibs in this mixed ability snippet from last Thursday first session on Pitch 2. Some good Refereeing by Tony Cravagan too.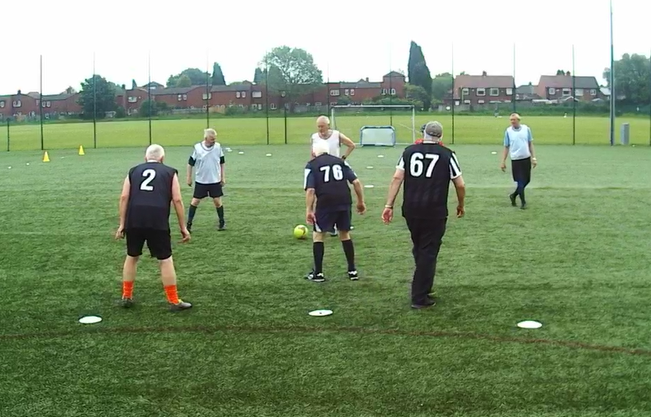 Messrs: Nixon, Fielding C, Griffiths, Stafford S, et al all feature with a debutant to boot in Tony Sutton. RAW footage - no frills. Merely click the link below and be transported to a familiar scene. Older men enjoying themselves with a sense of perspective and not exactly busting a gut to get the upper hand. The way we like it. Nobody gets carried away beyond the odd jog or an over ambitious foot in which Tony spots anyway. The next clip will have a commentary and might be with us tomorrow.
_________________________________________________
David Partington has confirmed his squad for Thursday 'extra-time' Amity conventional three-touch 'walking football' friendly next Thursday.
He's had a difficult task with twice as many players expressing an interest in the game as there were bibs to fill.
Denis Cudahy in goal, Mike Taylor, John Leech, Les Breegan, Gerry Markland, Tracey Blanchard , John Kenyon , Stephen Stafford and Peter Wright are selected in the squad of nine. Anyone else who is disappointed not to be selected can act as a reserve if they choose to attend.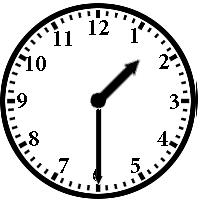 half one
It's hoped we'll have a decent turnout to watch the match which kicks off at half past one.
It should be a good game and Dave's Thursday side will be up against a team of mainly Tuesday 'Unders' players plus their regular Referee ! Word from the opposition manager Mike Caldwell's camp brings news of injuries and other commitments depriving them of a couple of players. Terry Hayden between the sticks is joined by Mike himself, Hadge Cooper, Paul Theobald, Martyn Heath, John Gaskin, Garry Pearce for a seven-a-side team with perhaps a little room for a couple of others in the squad. We await finalisation of any further additions.
_____________________________________________________
Denton Thursday - the musical click
A welcome boost for John Leech, who has agreed to stand in as sweeper/keeper as replacement for Nigel Metcalfe who has been forced to withdraw with knee trouble. Just a day after also losing Peter Dixon the depleted squad will be joined at 'Tiger Feet' by Trevor Brereton.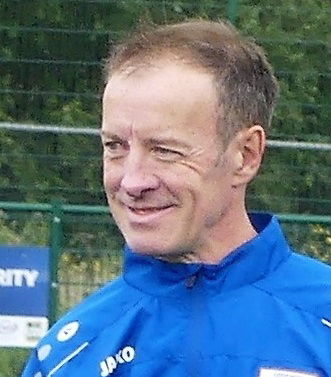 Trevor Brereton
Although Trevor has not played much of late he's expected to join up with Leech, Clem White, Terry Harrison, Russ Martin and Vinny O'Brien at Ewen Fields on the thirtieth of this month. Striders first ever player of the year in 2016 Trevor is an energetic, and comparatively youthful midfielder with an eye for goal in the conventional game.
4th.June 2021
A timely rendezvous with David Wilson this morning as I pulled up outside his smart bungalow in Flowery Field . We had decided to walk down to Hett's trophy shop where David has decided to donate all of the medals for the 'Tiger Feet' Festival and also the trophy for the most efficient 'Sweeper/Keeper' which will bear his name. David (also fondly known as 'Pogba') will present the awards on the day.
The shop retains the name but is under new management so far as we know. You may recall Paul Hett's Son Martyn, was one of the victim of the Manchester Arena bomb blast.
'Our' David has been forced to retire from walking football with deteriorating vision, but wants very much to remain a part of the group. He promises to attend our sessions when possible and we'll be pleased to see him down at King Street.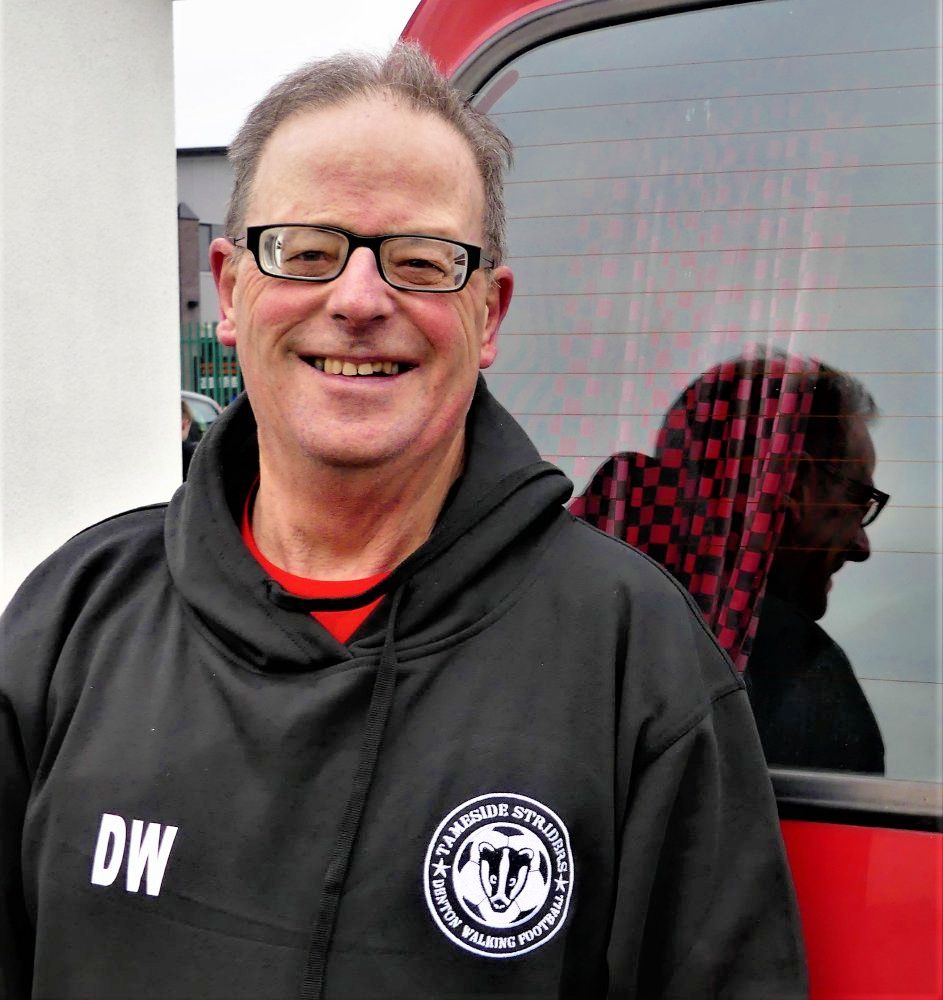 David Wilson
Thanks to David for generously taking care of the award items for us. This will free up a little more money for the pie and peas. Perhaps a slightly thicker crust.
Besides the trophy all of the S/K's players will receive a silver medal. Gold ones will be given to the squad that finishes 'top of the league'. All will be inscribed 'Tiger Feet' and 'Sweeper Keeper Ewen Fields 2021' they'll come with black and white ribbons with our centre in the middle of 'em. A little memento of what we hope will be a special day for our group.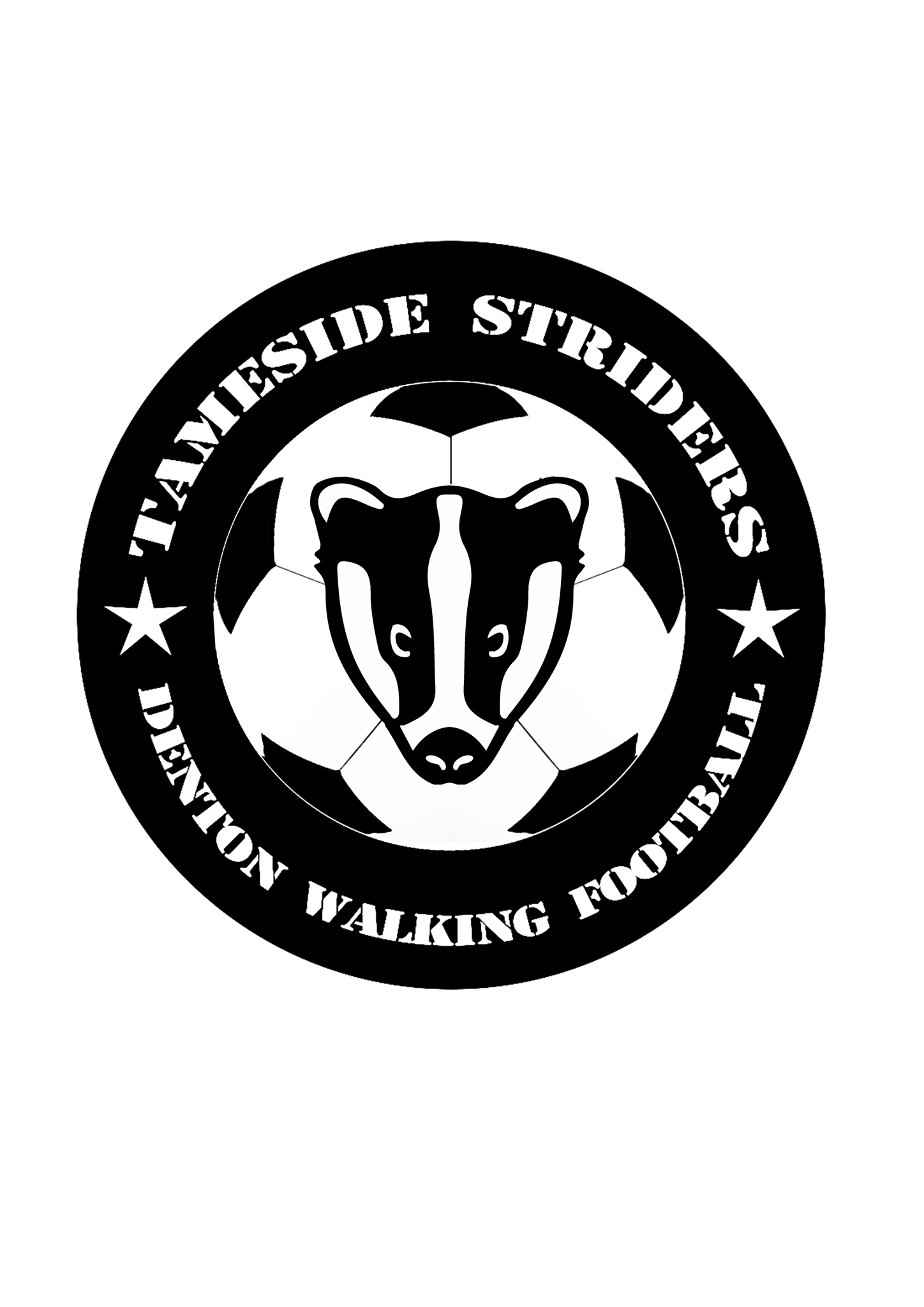 3rd.June 2021
See Tony Cravagan's notes on the Thursday page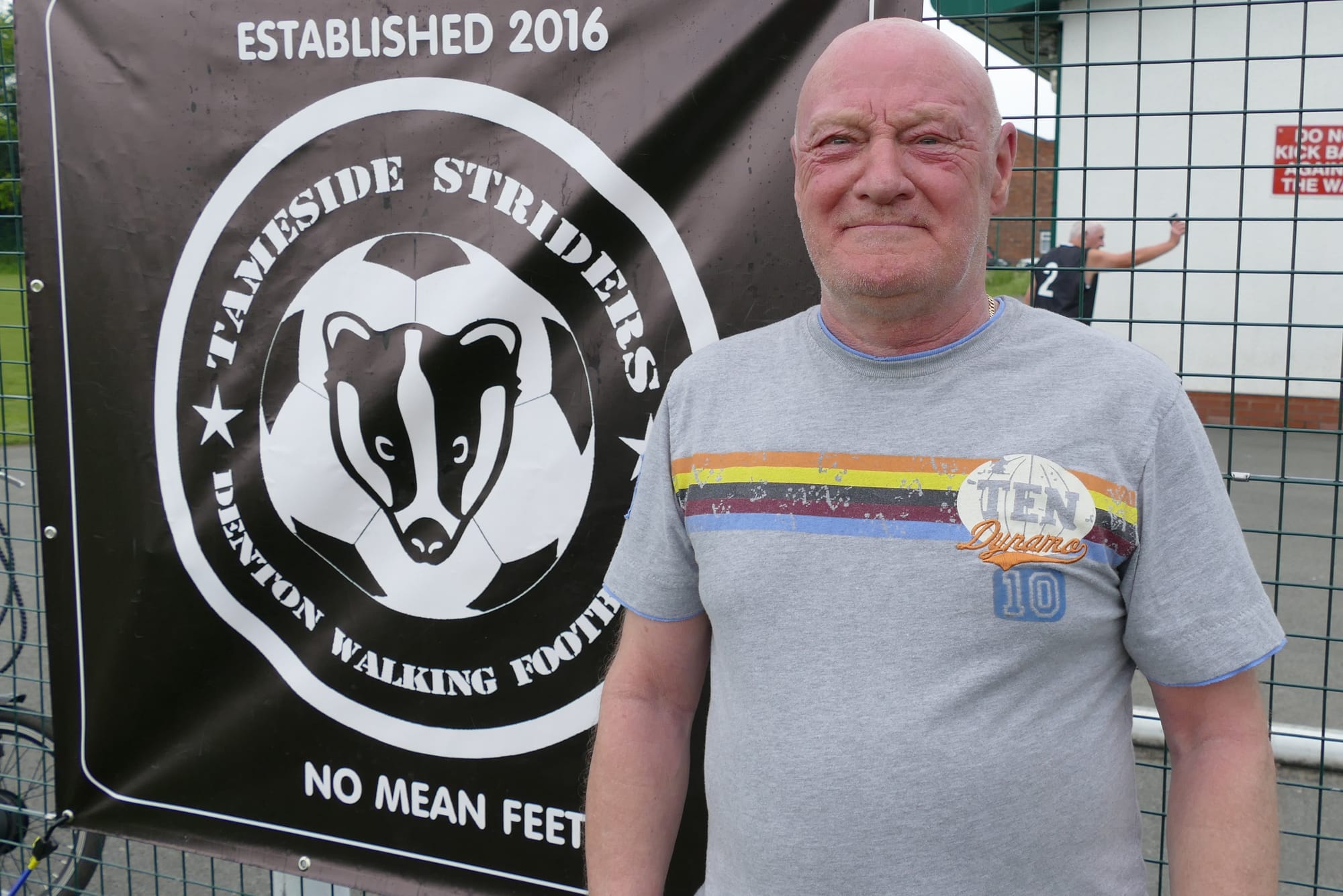 new player - Tony Sutton
Despite our best attempts to to bring conventional walking football back the numbers are thwarting us. This morning nobody seemed too disappointed that three sweeper-keeper games were the optimum way to provide players with some exercise and enjoyment.
Alan Richards Refereed a 4 v. 4 on pitch one. The Black bibs prevailed 4-2. This was despite an excellent second half game from John Boyle who volunteered for the anchor role after Jim Pelling's commendable first half stint.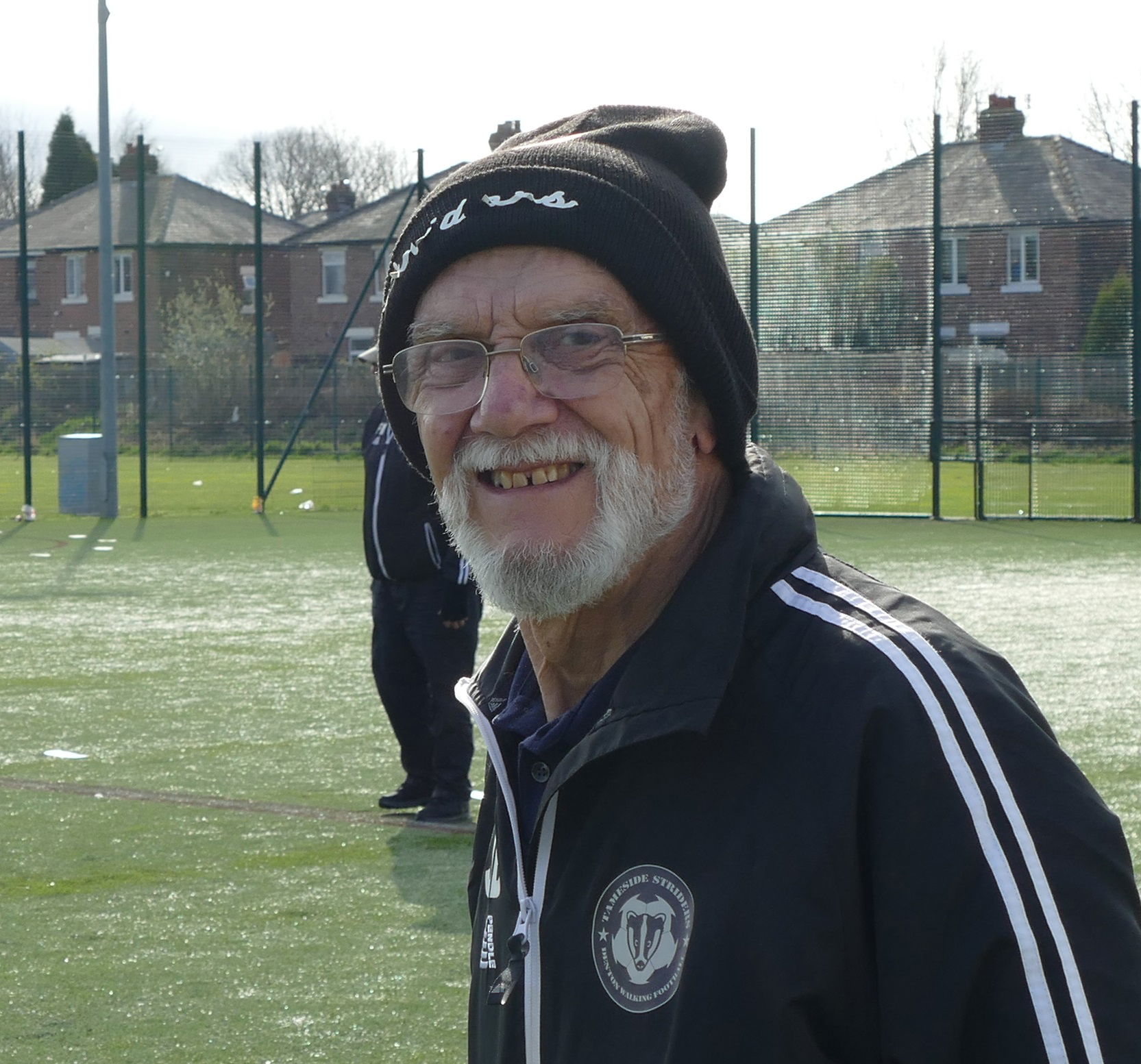 John Boyle - a revelation
Boyle was a revelation with any number of blocks keeping the black team out. With a three nil lead at half-time Black's had seen Russ Martin, Dave Partington and David Cooper on the scoresheet but only added one more after the break ( Les Breegan). White's kept plugging away with Steve Birtwistle and Gerry Markland instigating the forward thrusts. The latter pulled one back and then went on to score a late penalty (3 runs) to make it a closer 2 - 4 result. Blacks having let a penalty slip (3 runs) when Martin placed the ball a foot wide.
There may be some footage to come.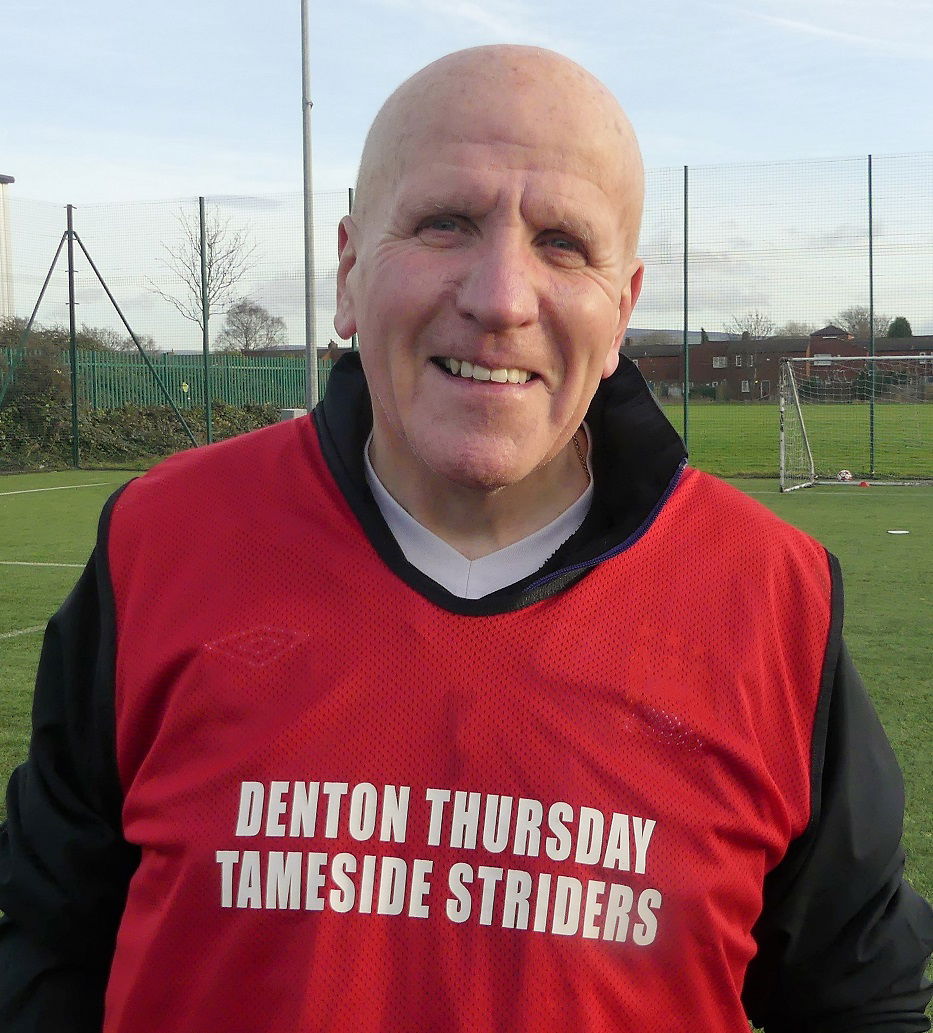 Match winner Mike
In the final game second hour and a bit - seven v. seven on the larger pitch. Mike Taylor was a matchwinner for his team of Stripes, with a last minute with a penalty (encroachment) . A tight game in which Stephen Stafford had narrowly missed from the spot for the opposition earlier. Roy Smith had stooped to head a ball, blocking a goal bound shot. Not too many S/k games end in one-nil wins. Once again there may be footage and photographs in due course. Keep visiting the site for links.
We are hovering around the 30,000 hits mark just now.
Thanks to key man Tony Cravagan for his Refereeing today - a double shift of necessity . A troublesome knee prevented him playing this morning.
Nigel Metcalfe has been forced to withdraw from 'Tiger Feet' but will manage his team Hyde Rangers on the day. John Leech has offered to fill Nigel's boots at sweeper/keeper. We wish him well.
Next week there's another of our 'extra-time' games at 1.30. when Mike Caldwell's red bibs take on Party's Thursday crew in blue. No cost to players but feel free to chuck a quid in the bucket for a local cause. Brian Hadfield has an injury which will prevent him playing for a little while longer.
_____________________________________________________
2nd.June 2021
TOPICAL DENTON NEWS FROM BESIDE THE TAME
Local M.P. Andrew Gwynne supervises the placement of new signs honouring the the historical boundary that WAS the River Tame.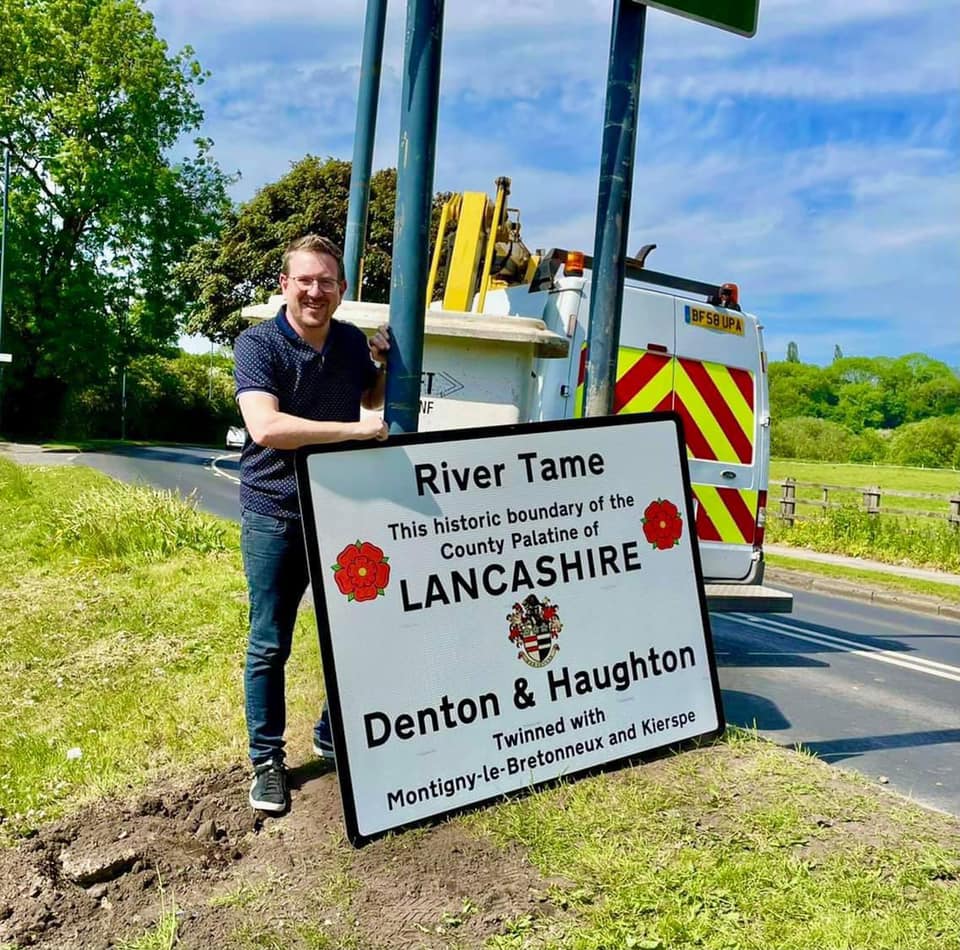 We were not always in Greater Manchester
1st.June 2021
Details have filtered across Offa's Dyke of this morning's sessions. Another goalless walking football match for the 'Overs' after some hasty reconfiguration and problems with a key, or two.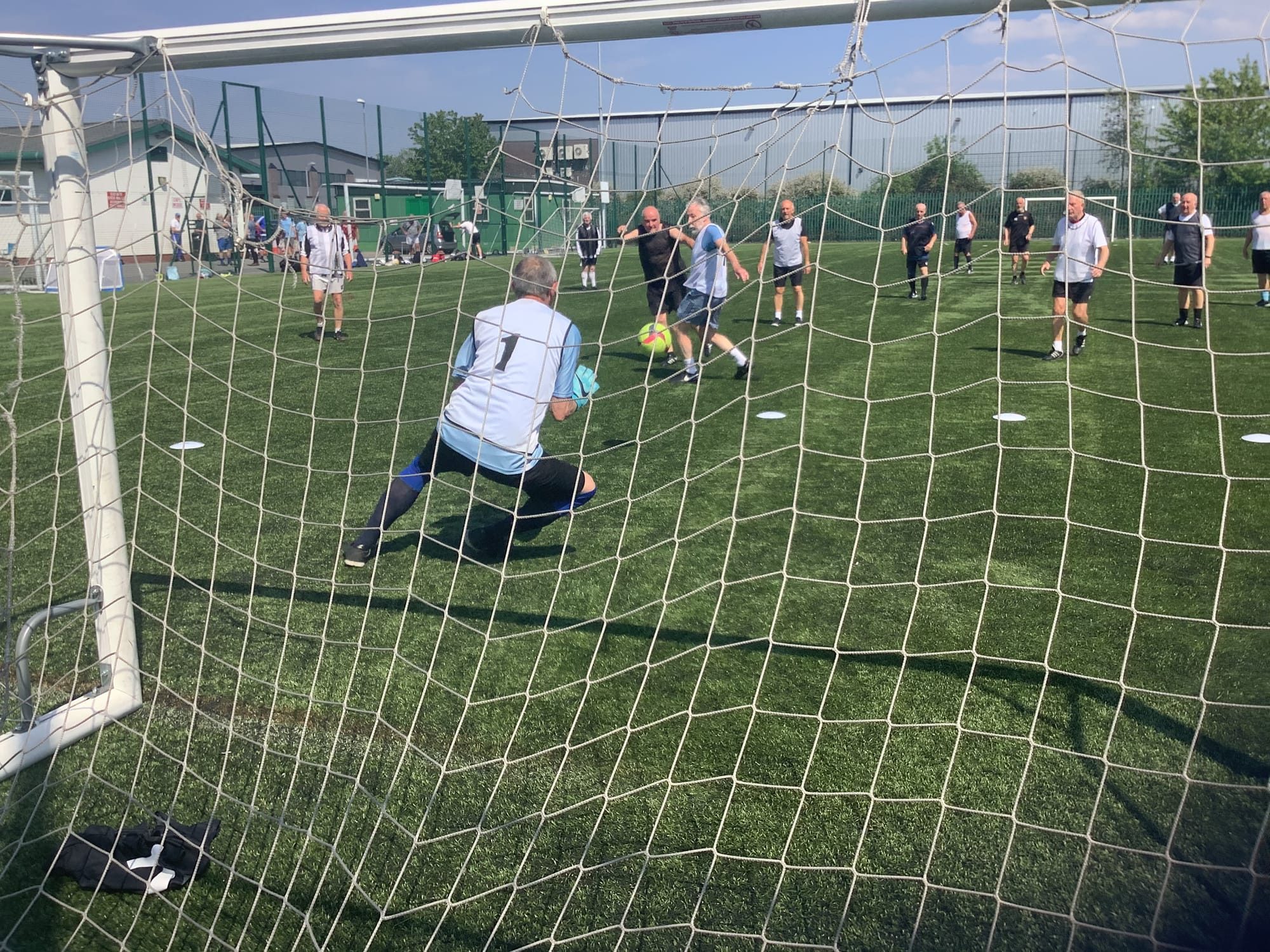 Hayden saves from Harrison T - photo: T Cravagan
A three-nil win for a team in either black or white during 'unders' hour with Paul Theobald grabbing a brace.
Seemingly the Striders made hay while the sun shone !
(Drinks with friends and neighbours on the terrace beckon now as the sun starts to ease westward beyond yonder hill.
Back Thursday all being well - Ed.)
_________________________________
W.F.A. latest Newsletter - at this link
31st.May 2021 - another month gone....
TIGER FEET LATEST fixtures
AMITY IN THE AFERNOON FRIENDLY JUNE 10th.
The 'extra-time' friendly game 'Amity in the Afternoon' is almost upon us and will be played on Thursday June 10th kicking off at 1.30pm.
The 'Unders' squad - playing in red bibs - will be managed by Mike Caldwell. He has Terry Hayden (g/k) Paul Theobald, Peter Dixon, John Gaskin, Martyn Heath, Phil Livesey and Garry Pearce plus others at his disposal for a seven a side game of three touch walking football. The pitch may be narrowed a little as this could discourage any temptation to run, or not 'walk'. (remember we cannot shorten the larger pitch as the goalposts are locked in place).
The opposition is provided by a selection of Thursday players in blue bibs which we can again call ' Team Thor' under the charge of Manager Dave Partington. A lot of people put their names forward for this and it's inevitable that some will be disappointed. Dave has to select on merit on this occasion and as the opponents will present a stiff test he has to go for the team he thinks will more than hold their own.
The last communique from Stalybridge suggested Mike Taylor, John Leech , Les Breegan, Brian Hadfield (if fit) , Gerry Markland ,Tracey Blanchard and Stephen Stafford with Denis Cudahy guesting in goal would form the bulk of the squad. I'm sure David will be consulting the players this week.
Alan Richards is expected to Referee this game which is funded by the 'Football Foundation'
There is no cost attached to this game but we'll be having a bucket collection in aid of a local football club on the day , if you can find a quid to chuck in there it will be appreciated.
TIGER FEET latest
When we met with Hyde United and talked about food being available after the event there was little talk of an 'Indian Variant' of the virus and all restrictions were due to be lifted more than a week beforehand. Every good plan 'A' needs to have a plan 'B' and we'll be watching the situation carefully. With a football grandstand offering plenty of room to socialise outdoors, it should not be difficult to work out. Nor would bringing a packed lunch of your own to enjoy after the games are over but we we will let everyone know the arrangements well in advance of June 30th. A free helping of one Pie & up to 45 garden peas apiece remains on the agenda, but we can't take anything for granted. Note: If the peas are the 'mushy' variety then the count will be too difficult to organise.
________________________________________________________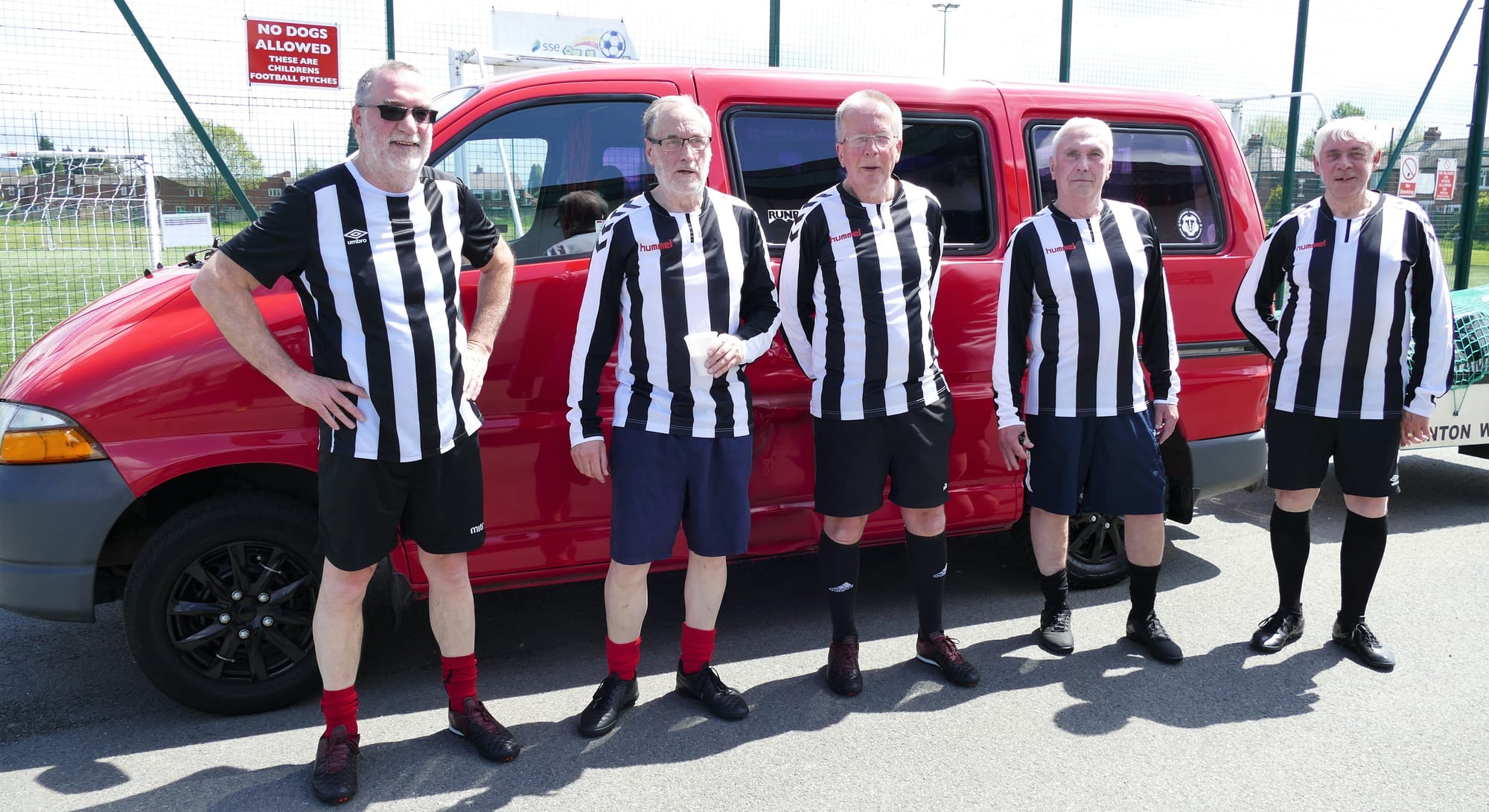 Van-rouge - with a bit of black and white for good measure
TIGER FEET FESTIVAL - the fixtures (provisional): click on the link below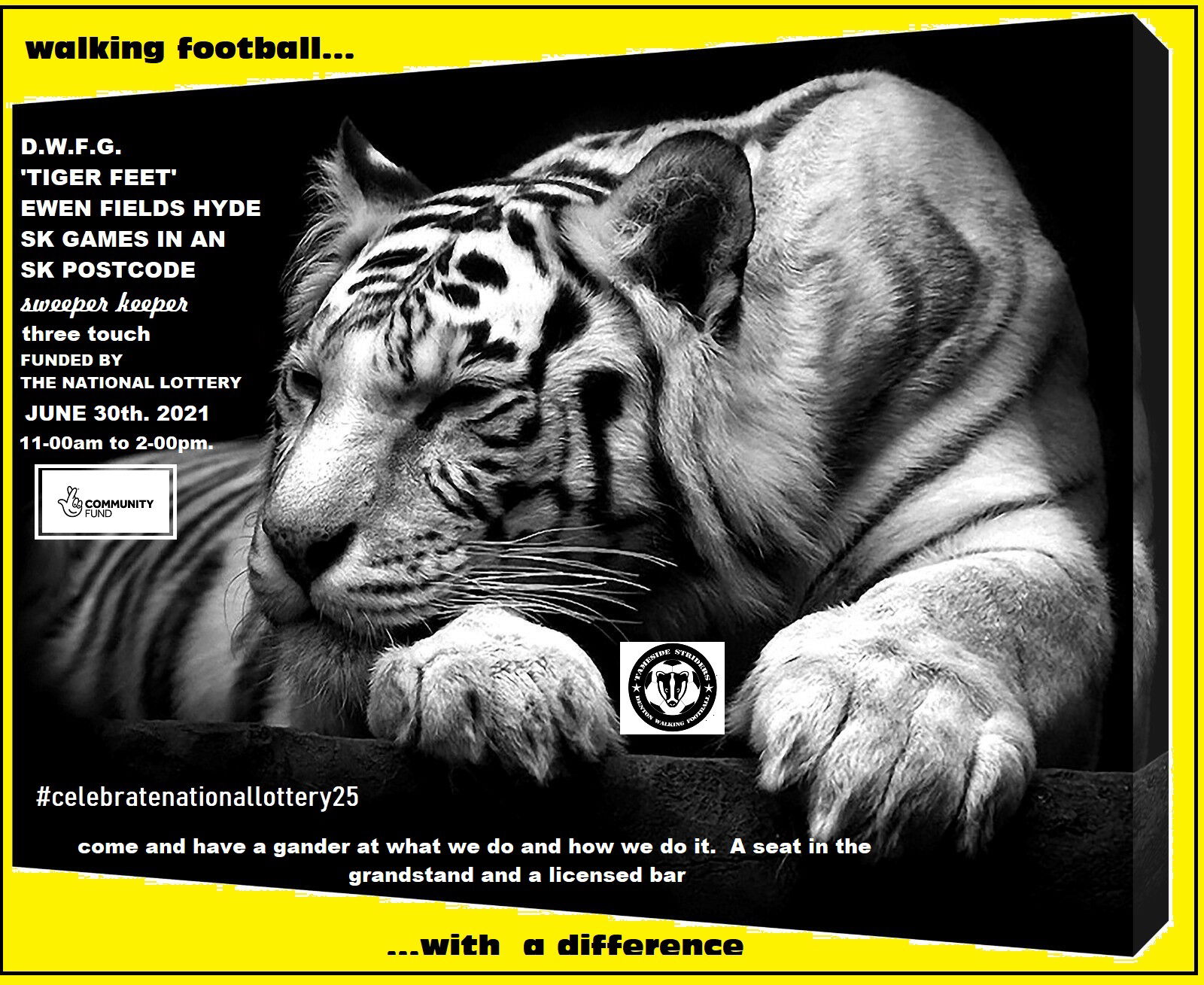 _____________________________________
He thought the camera was set to slow-mo - he was wrong!
27th. May 2021
Just over thirty of us at King Street today - David Wilson's Birthday. Many happy returns of the day David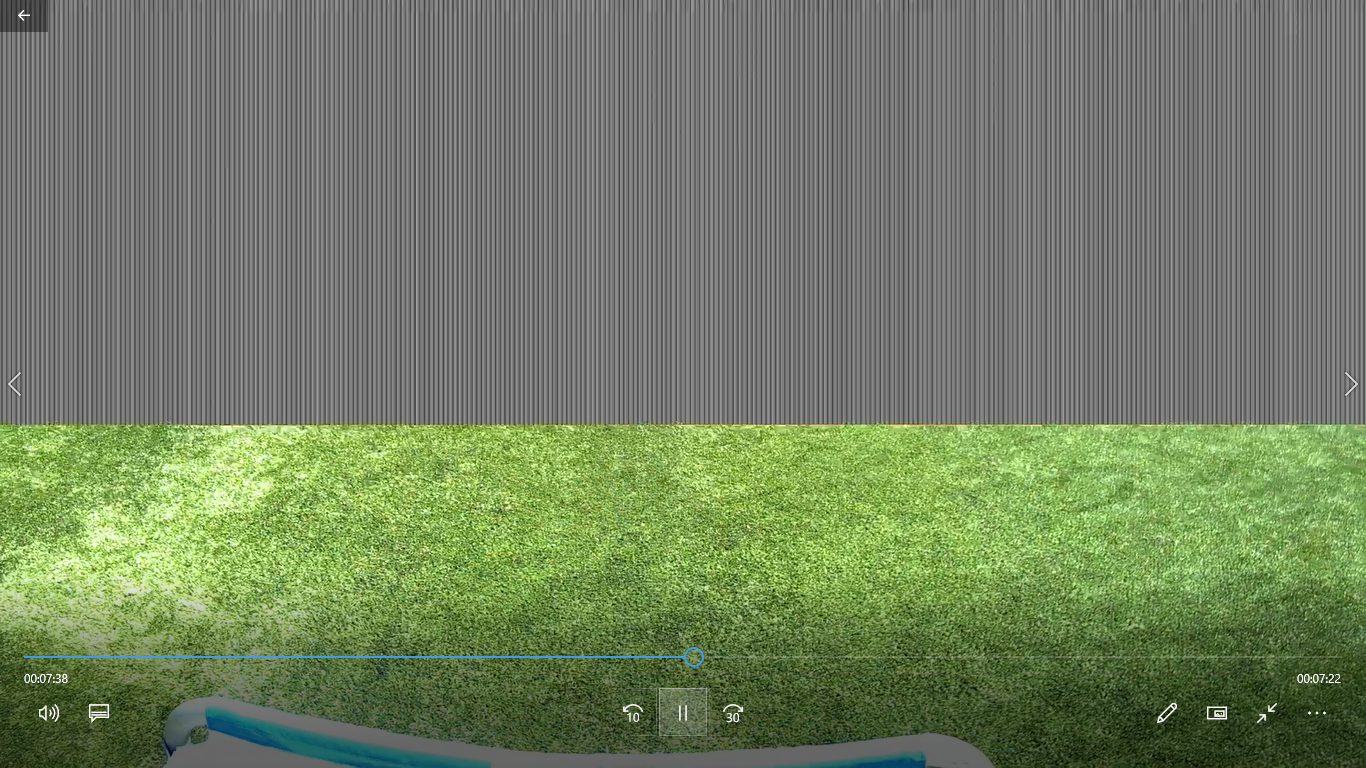 The image from pitch 1 2nd. session - shame
You can read reports from today on the Thursday page.
A day of camera problems - the second session on Pitch One was lost to technical problems. The Ed. Refereed and did not penalise one run and the first session ! The first session allegedly filmed in slow-mo was actually recorded at double speed! So we look like the Keystone Cops ! Some footage WILL emerge nevertheless. It's actually quite funny.
We played three games of three touch sweeper/keeper because the numbers stacked up best for that format. Everyone was bathed in sunshine and seemed to enjoy it. Match reports later including a good one from Dave Partington.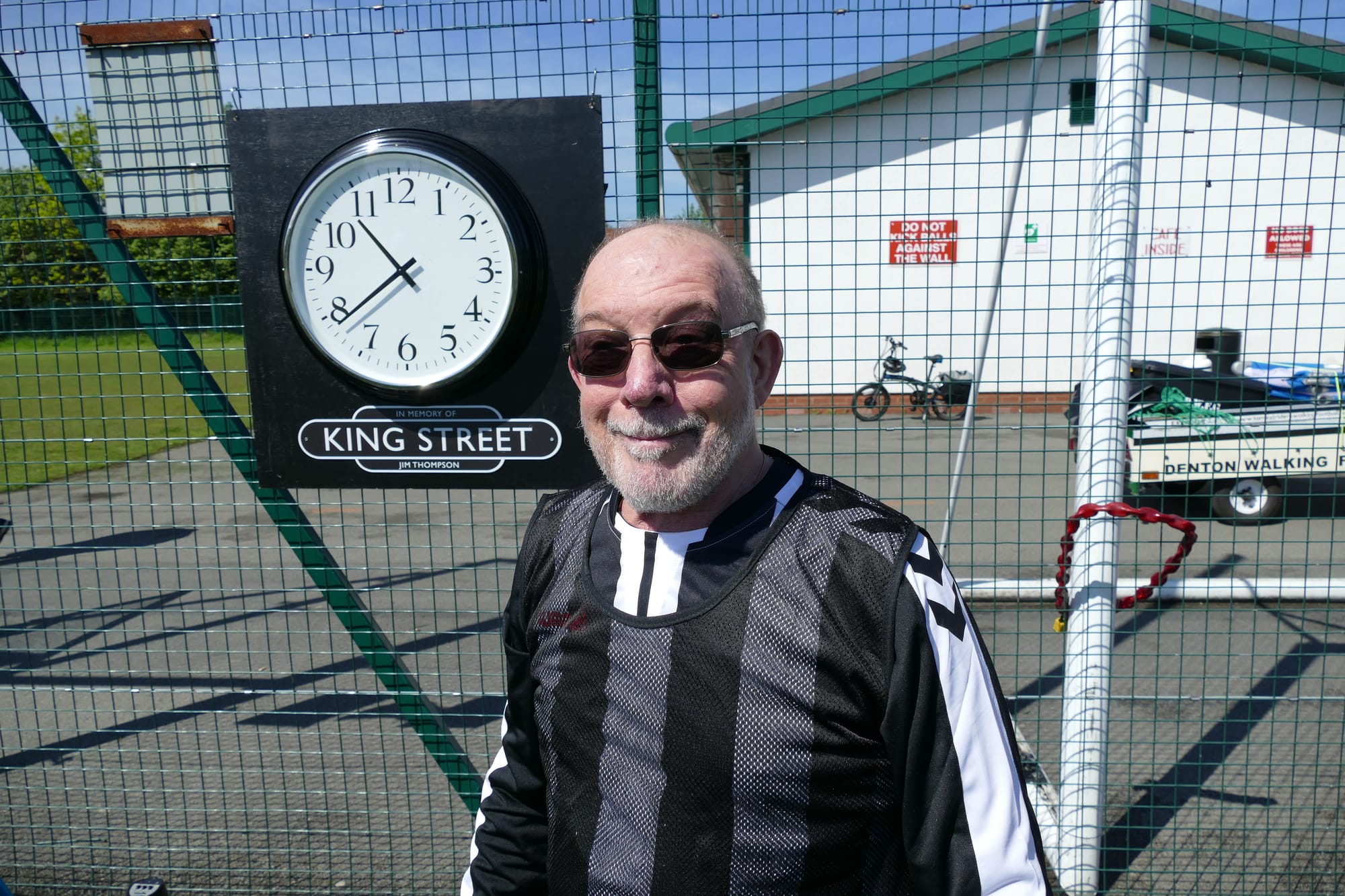 Les Gillan back for the first time since March 2020
Good to see Les Gillan return, he must have thought Christmas had come late leaving with two new numbered bibs and a brand new striped shirt ! Welcome back Les.
_______________________________________________________
See the 'Tiger Feet' page for a full list of the seven squads.
David Partington says "Some good teams picked out of the Hat, it should make for a very good days Walking Football,I hope everyone enjoys it ..."
TIGER FEET SQUADS DRAW - what it says on the tin.
25th.May 2021
WALKING FOOTBALL IS BACK
See the Tuesday page for the low down.
____________________________________________________________
24th. May 2021
Walking football in the conventional sense returns to King Street tomorrow, and being the last session of the month the multi- touch experiment kicks off too. This is all as a result of our recent consultation with you the players and we shall see how the format goes. Most of you now see three touch as a means of helping to reduce contact. Feedback from our Referees will be important in judging whether the trial has legs, without any 'mean feet' attached. If you're a big fan of unlimited touch walking football then enjoy yourself this week.
Meanwhile the Sweeper/Keeper three touch format prospers of course and tomorrow will see the draw for the 'Tiger Feet 'teams.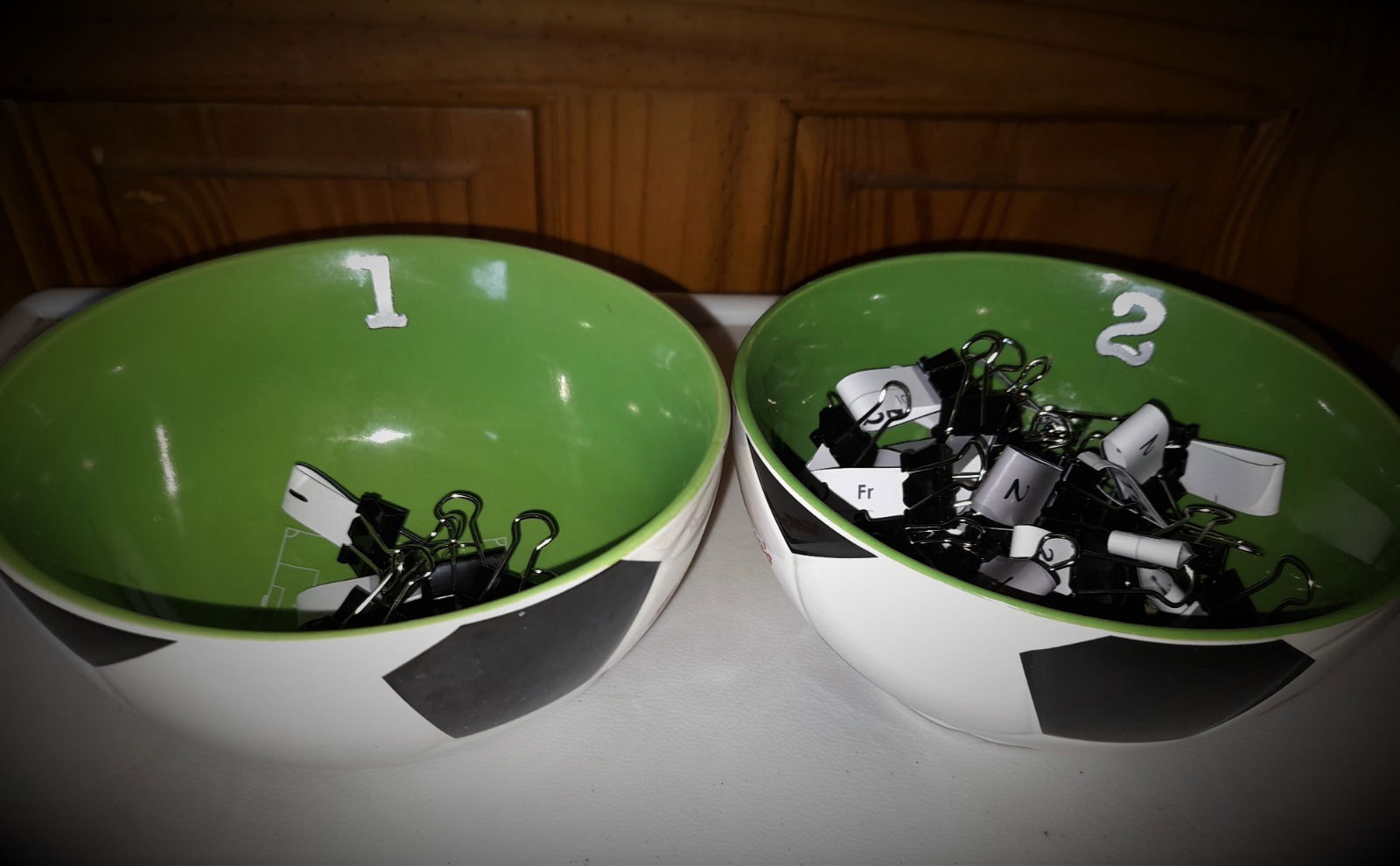 the pots are prepared
AN IMPORTANT UP DATE ON THE 'TIGER FEET' FESTIVAL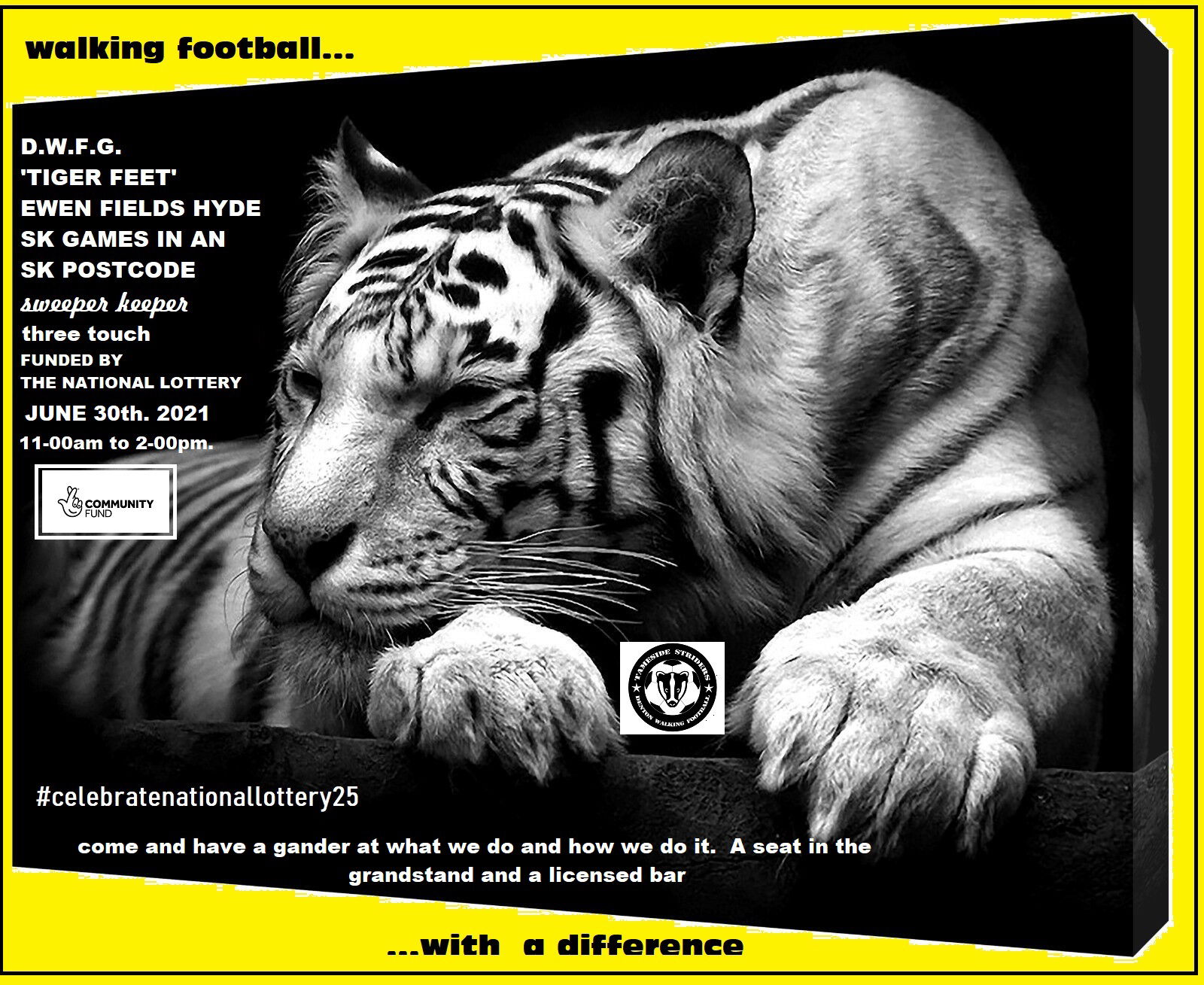 23.5.21
Once again we are grateful to the Duchy of Lancaster Benevolent Fund, the panel of which met recently and granted us £300 towards the price of an extra set of 5 x 3 sweeper/ keeper goals. Essential for our ongoing needs and future plans.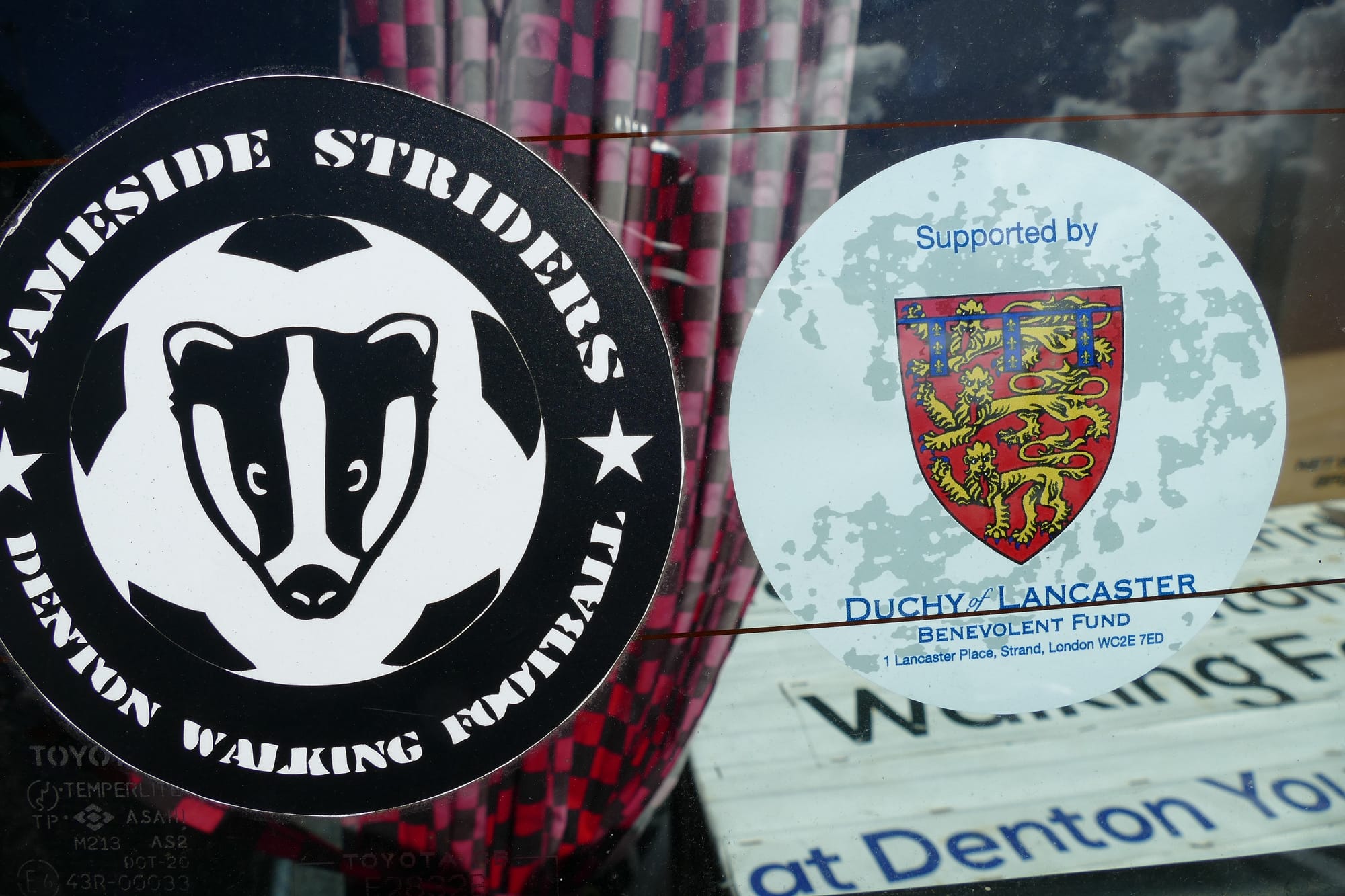 We were seeking Samba goals which have proved difficult to source at the moment due to importation delays and also the price has rocketed.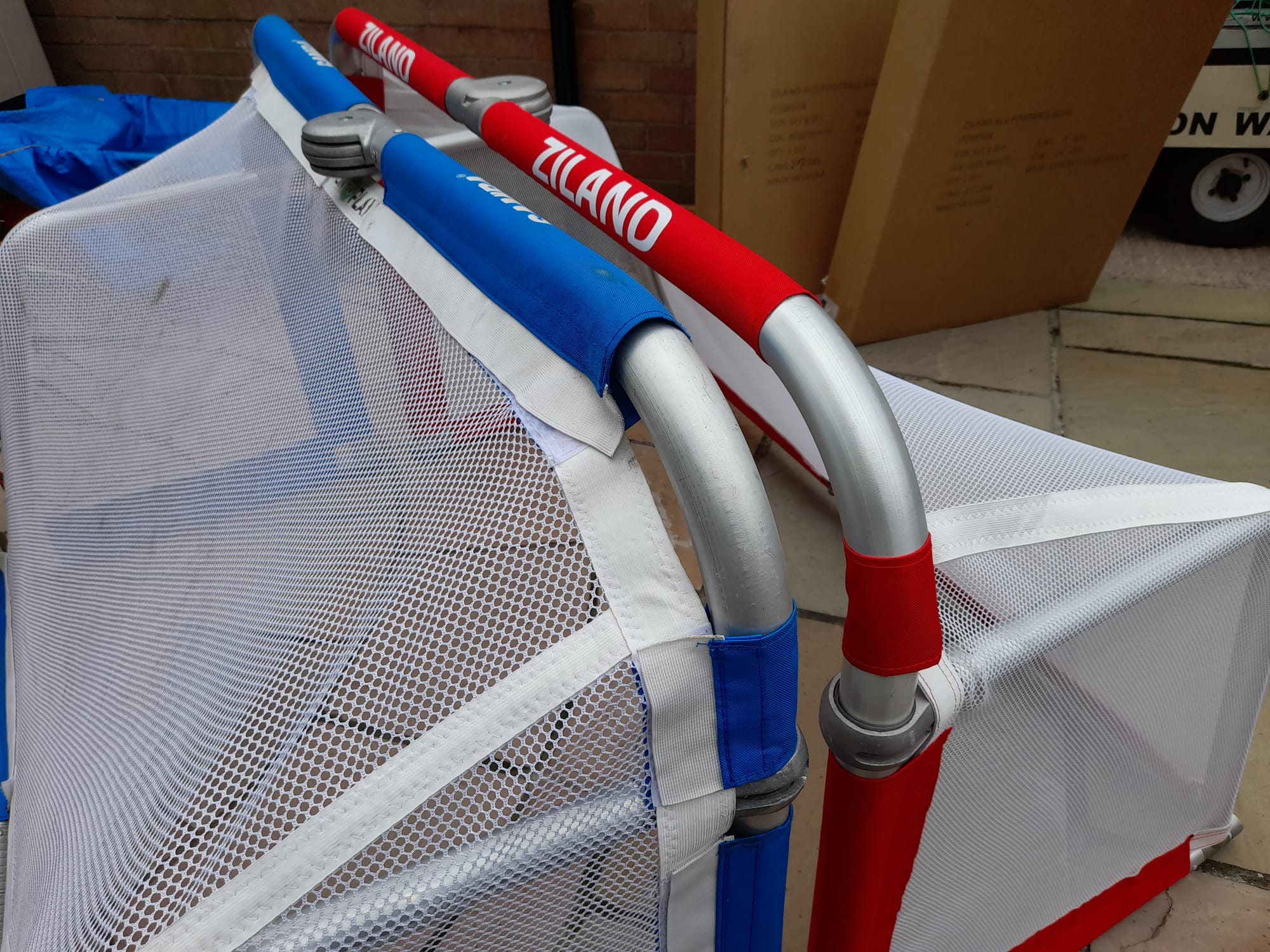 So we cast our gaze eastward to Newitt's, a company based in Yorkshire to supplying a set of ZILAND' goals which are virtually identical in terms of construction, materials and quality, and actually sell for £359.90 per pair, which represents a BIG saving on Samba's.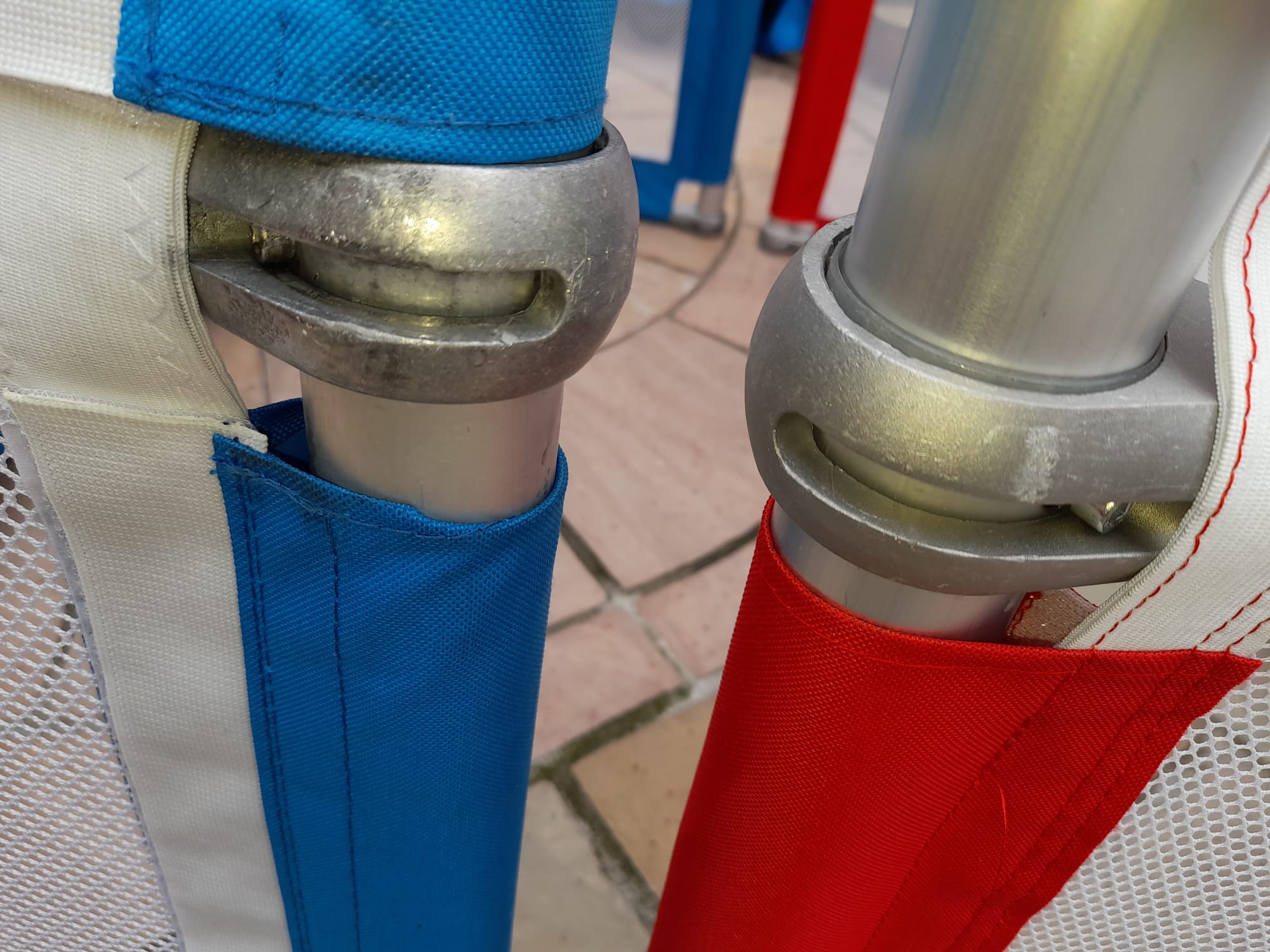 Also, these goals are finished in red, which redresses the Manchester balance somewhat and might please a few staunch United (and Liverpool) supporters within our number.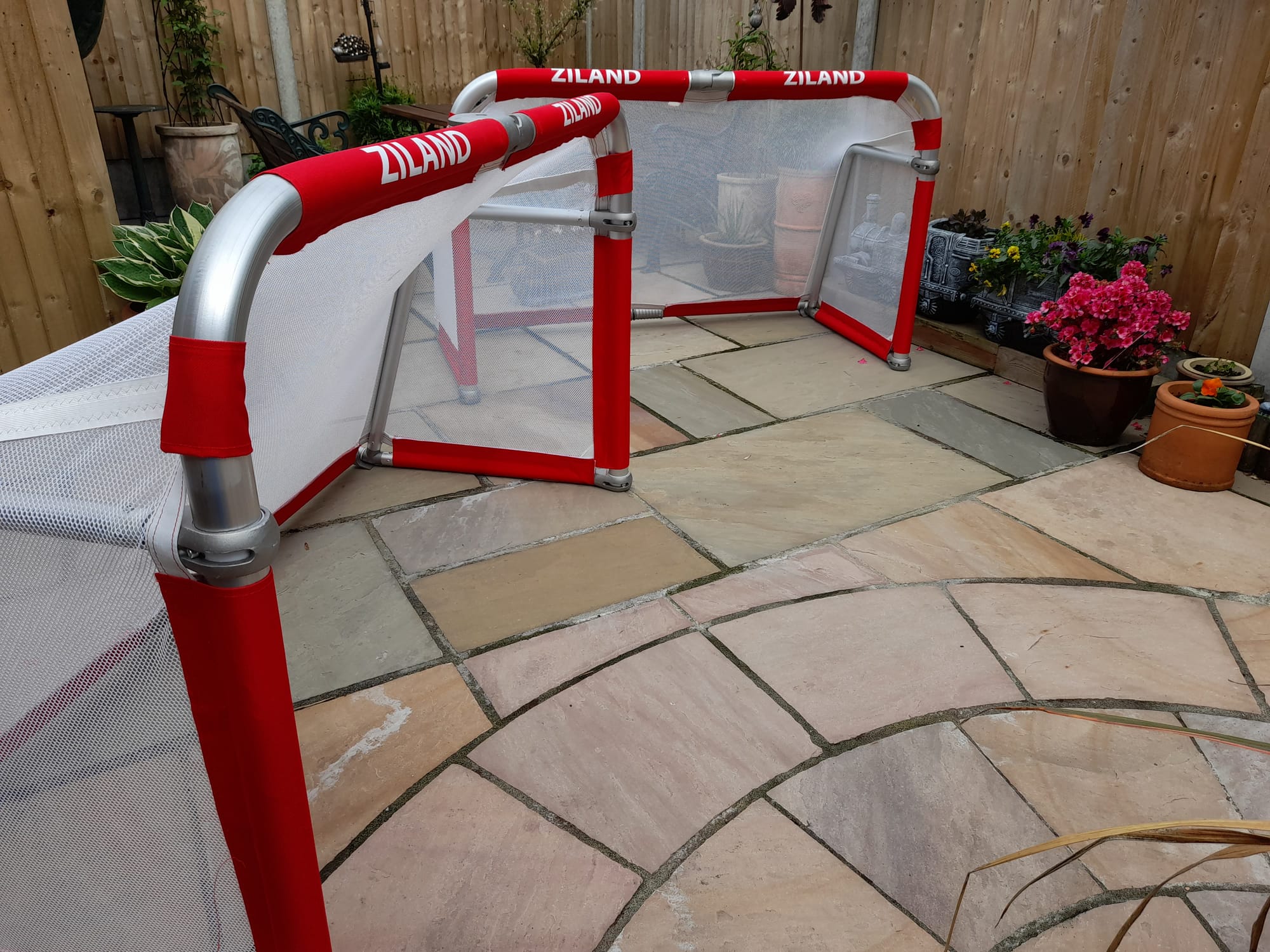 Once again we are immensely grateful to Sir Warren Smith and his Greater Manchester Panel for their support. Thank you.
__________________________________________________________
Sad news from Flowery Field Hyde from where former committee man David Wilson informs the group that he has been advised to give up playing the game. David has had a series of health issues of late, but it's his eyesight that prompted this decision by his medical team. His right eye has deteriorated quite badly and the left is 'taking all the strain'. He's finding it hard to focus on a moving ball in close proximity.
This is a really big blow for David but he has to prioritise his health, no matter how much he loves his walking football.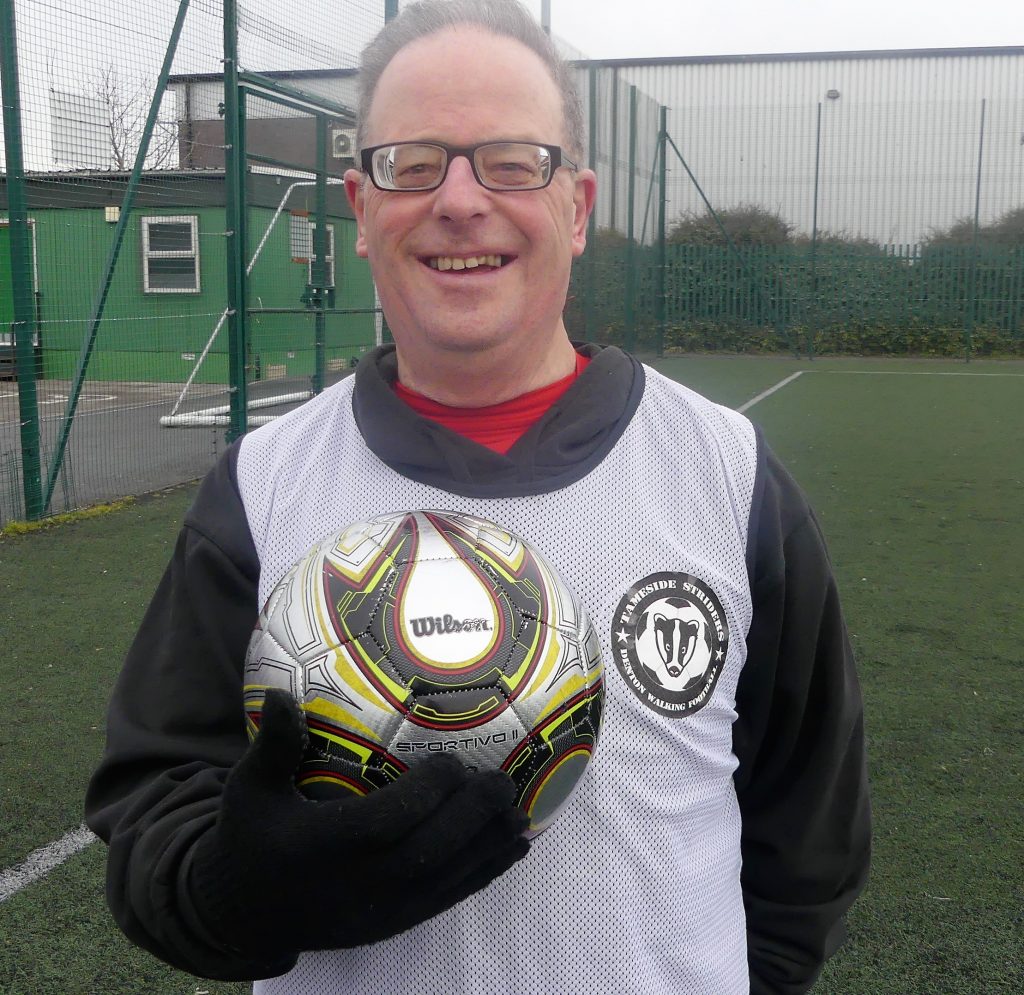 We will still see him at our sessions - indeed he was there on Thursday watching us from the bench. I'm sure we all wish David well and I'd like to thank him once again for all he's done for the group, the enthusiasm he has brought to it and of those print jobs he would do for us over the years have been very much appreciated. He has supported the committee wholeheartedly over five years. His wing play will also be missed and he scored a lot of goals across all of the years as he was marauding down the flanks.
This is the latest in a list of bad news and as we age as a group, most of whom have been growing older together for five or six years now I suppose none of us know what's coming around the corner.
David (a.k.a. 'Pogba')...you will be missed, so please make sure you still attend when you can. We'll see him at 'Tiger Feet' too of course where he is sponsoring the medals and the trophy for the most efficient 'sweeper/keeper' on the day.
______________________________________________________
TIGER FEET DRAW IMMINENT
Next Tuesday we'll know...6 squads of seven or eight for six six-a-side games on June 30th.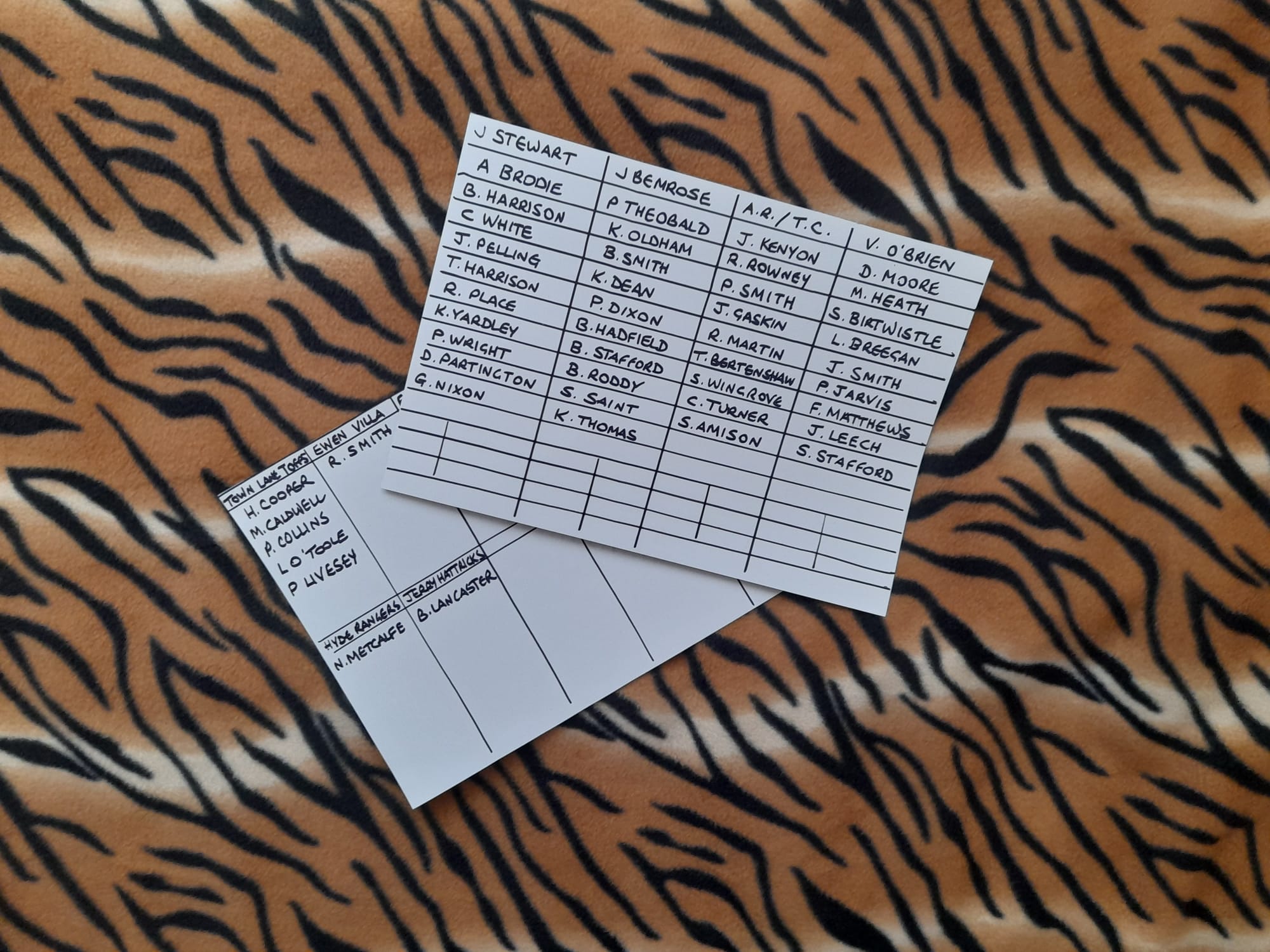 Town Lane Toffs are almost there - 2 or 3 more picks.
______________________________________________________
A last look at one of the extra-time game's on Tuesday last. With voice-over commentary this time and a very abrupt ending which may amuse you....John Leech. (It did me - Ed)
The entire first half Committee v. Team Thor from the Bentley Road End. Colin Fielding in superb form at sweeper/keeper. Men in black more than holding their own.
More players are showing an interest in representing Denton Thursday v. Denton Tuesday Strider's on June 10th. This will be a walking football match on the larger pitch up to eight-a-side maximum. A friendly game to introduce players to people they may not be too familiar with as the two separate sessions have evolved with their own particular style and ethos. Mike Caldwell is to manage the 'Unders' Tuesday squad so if you're still wanting to get involved let him know either via this site or directly next week. David Partington, Thursday manager for this one has a tough job selecting a squad from those interested. This is another game financed by the Football Foundation. No cost to players, but there will be a bucket collection on the day feel free to chuck a quid in for a local cause. Hopefully next time the wind won't blow the bucket over dumping the contents in the bed of the trailer !
Lots of short video clips from today are now on Flickr in high resolution..Why not check out the link on the Thursday page ? It costs nothing to follow us on there - please do. Check out the link on Flickr. Incidentally, we have unlimited storage on there which costs us fifty quid a year *Stridershots*
In other news the Secretary was today handed a key for the gates at D.Y.F.C. and for the 3g. itself. Another sign of our close, and trusted five year relationship with the club, an institution which is so important for the young (and older) people of Denton and surrounding areas. Thanks to Peter Wright, the D.Y.F.C. Chairman who has now become a regular player in our Thursday sessions and an exemplary walker !
___________________________________
Today's weather forecast was uninspiring, and uninviting but we still saw 37 souls at Tameside's Walking Football's premier mixed ability base. Good to see Les Gillan paying his first visit for a long time. Suitably donned in hi-viz yellow for his cycle ride to the ground.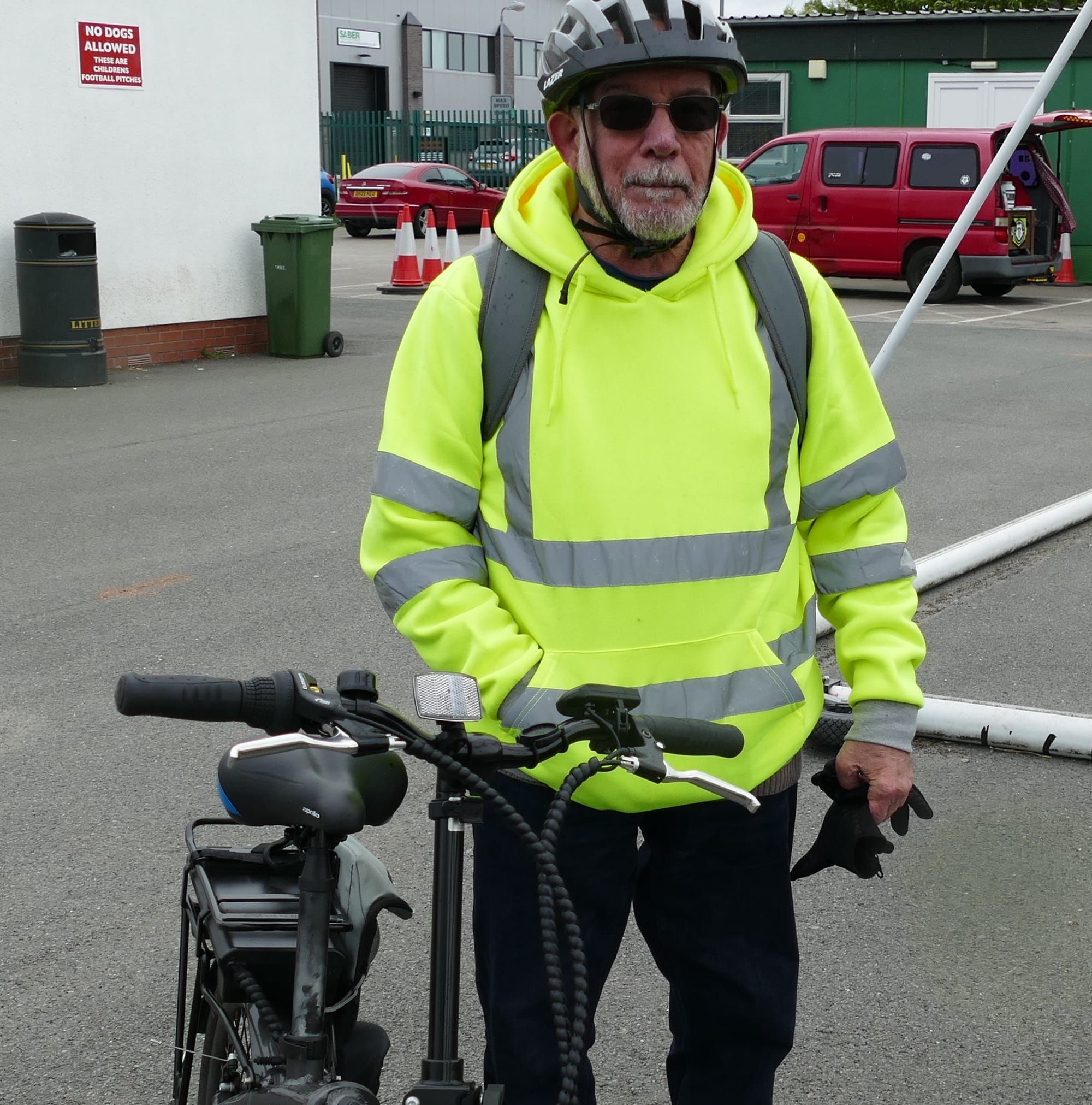 The first hour escaped a soaking, although rain wa sin the air it barely materialised. Not quit e enough for two separate games we saw an 8 v. 7 Sweeper/ Keeper game of impeccable standards across three quarters of the big pitch.
The numbers were redressed at half-time and flexible friend Gordon Nixon applied the judgement of Solomon and switched sides, donning his black bib for the second period.
A Jimmy Stewart goal had put the White's ahead and that's how it stayed until the end. Just goes to show that sweeper/keeper can produce close, tightly fought games. Video to come from the first half only. Keep an eye on Flickr. (not you tube this time). Tony Cravagan Refereed and his match report will appear on the Thursday page soon.
We return to conventional walking football on one pitch next week with S/k on the other but if numbers are similar to today then walking football will prevail on one pitch. Multi -touch too as it'll be the last session of the month.
The rain did take hold during the second session. Two five-a-side games of which yours truly Refereed the one on pitch one....
A PLETHORA OF PENALTIES....
Too much running early on, and exuberance was curtailed after some was penalised. The first two penalty kicks though came after two deliberate handball offences in denial of a goal scoring opportunity. Mike Taylor the unlikeley culprit on both occasions.
Steve Amison despatched both spot kicks with aplomb to put White's in control.
White's were the quickest though and despite the warnings a third team run led to Steve Stafford halving the deficit lead from the penalty spot at the Clock End (alas, no clock today due to high wind forecast ! ).
Vinny O'Brien is impressing of late and his touch is improving all the time, combining well with Bill Harrison who soon got the hang of what a fast walk looks like. Splendid reaction from the former Plumber.
A fourth penalty kick came at the Bentley Road End end with a third black run but this time Amison's aim was not quite true enough. The ball going just wide of the Samba.
In the second half the pace was noticeably more restrained. A great response really.
With Tony Cravagan moving forward for Peter Quinn to assume the sweeper/keeper role White's began to threaten. Clem White advanced on the left and tried his luck in front of goal. The busy Steve Tomlinson always involved. Amison , constantly cultured and walking well came up with a goal from open play to make it 3 - 1. The best moment of the match came soon afterwards when one touch from Quinn was followed by a deft back heel from Cravagan to Tomlinson who spun to meet the ball and finished first time. An exquisite goal.
Blacks were not done and Harrison went close. Stafford the fulcrum of invention with Taylor anchoring at the back and John Leech, perhaps unfortunate to have a long range precision strike shot on goal disallowed for his four stride run up to the ball at pace.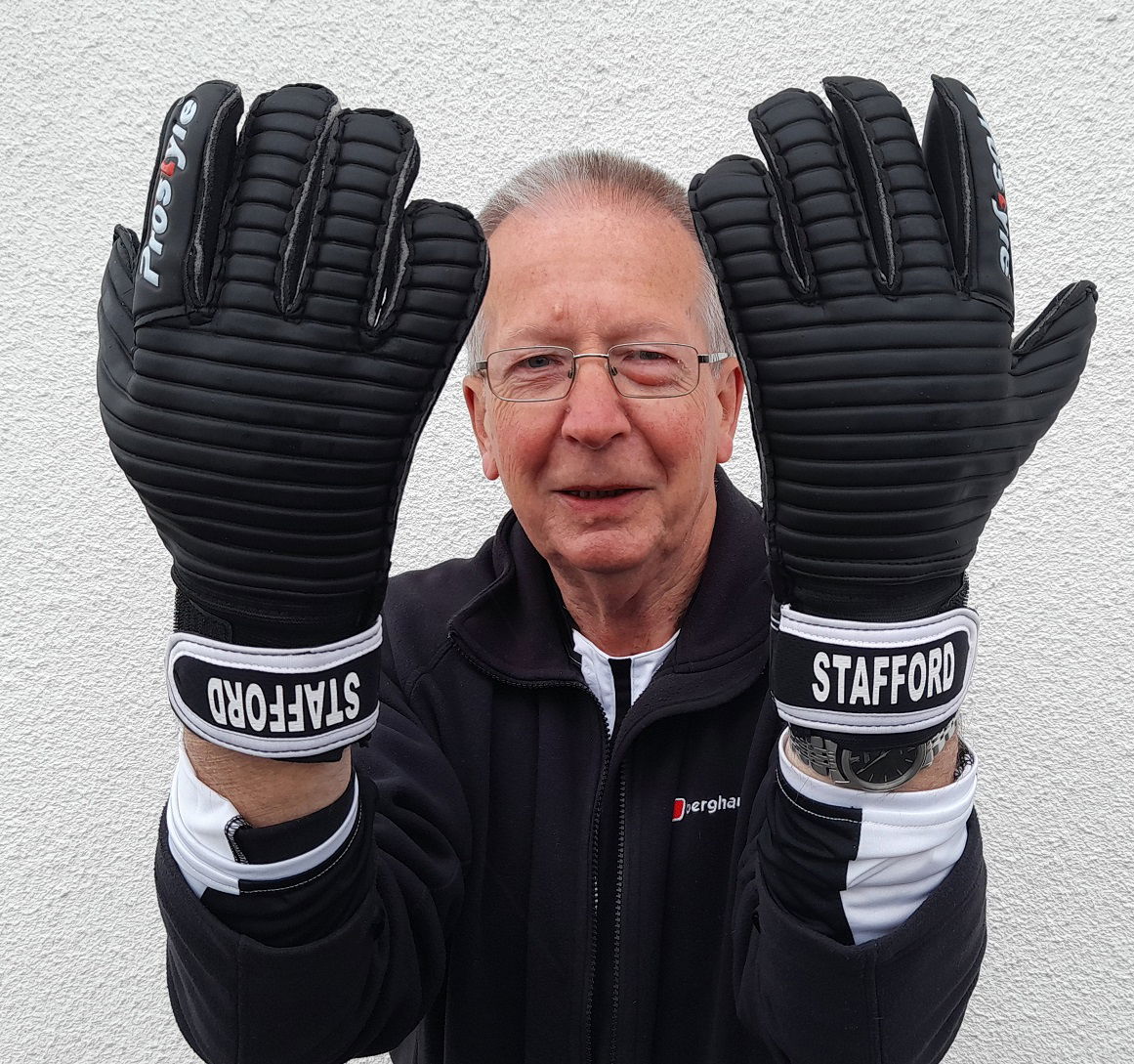 another of our newly 'gloved up' goalies
Remember next week will offer something different. We should have no shortage of volunteer Goalkeepers. If both pitches are in action on a Thursday one will remain a sweeper/keeper option. Rotation the name of the game halfway through, perhaps with regular goalkeepers staying put.
____________________
Click the link for tri-camera footage of the second half...
...and 4 'goals'
https://www.youtube.com/watch?v=AlHuUxkMn4s
__________________________________________________________
CORRECTION : Apologies to Les Breegan for it were he that scored the 'Team Thor' Goal yesterday. This only became clear on viewing the video.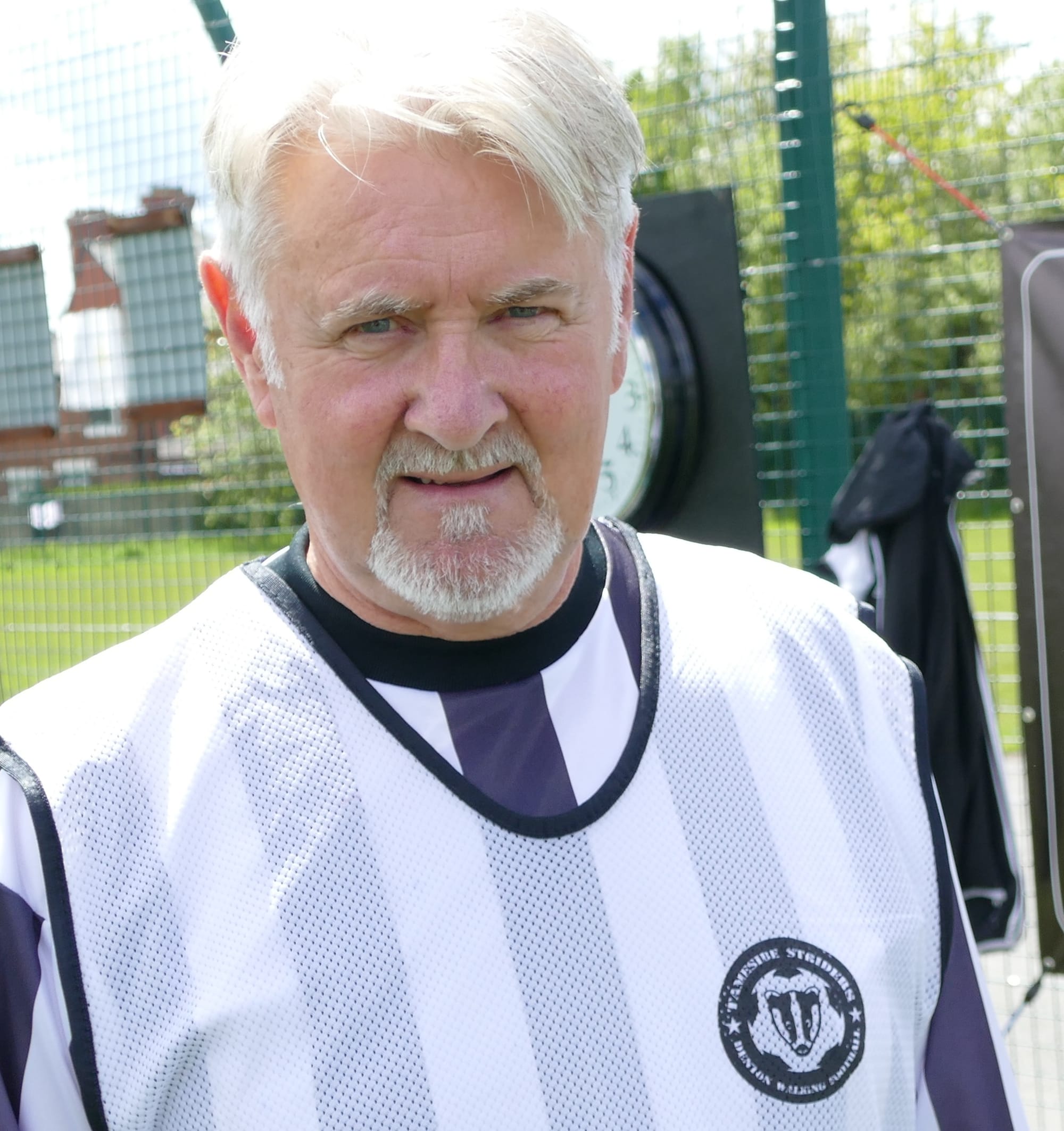 What else became clear is that 4 - 1 slightly flattered the committee team. 'Thor' never gave up despite what might have seemed a potential hammering at four nil and kept attacking with gusto. A really good performance from both teams who worked hard and played some good three touch 'walking' football.
___________________________________
Even Moore video We want Moore... | Flickr
Some superb quality video footage of the Committee v. Thor game. Unusually uploaded to Flickr. Lucky players to have such good stuff to remind you of playing in the game. ~ Ed.
(p.s. the techniques are not hard to master).
Brief clips in the sunshine... Video debut Flickr | Flickr
A few still photo's from Tony Cravagan ~ more to come
Committee v. 'Team Thor' click the link on the 'Tuesday Session' page...
..and there's more video from yesterday on Pitch 2 - link on the same page. 'Extra-Timers'
____________________________________
THE 'GLOVE - IN' continues ~ as conventional walking football will be back next week...

A CASE OF EXTRA-TIME AT KING STREET
We always encourage players to write up the games they've played in - and John Kenyon has answered the call...
Thursday afternoon 18.5.2021 - 'extra-time'
Black bibs v White bibs ~ Peter Quinn referee
With an odd number of players, the game started 6 White's against 5 Blacks. The first half was a good half for the White's, they made the extra man pay and Clem White got two goals in quick succession. The Black's played hard and managed to pull back a goal through John Kenyon but the White's held on until half time.
In the second half, Roger Place came onto the Black team and they too made good use of the extra man. Bill Harrison scored an early goal making it 2 – 2. Shortly after, after some manful defending by the White's, Bill Harrison scored his second. The game went on and, after several wayward shots by both teams, John Kenyon scored his second making the final score 4 – 2 to the Black bibs.
Some excellent walking football from both teams and good refereeing made it a good game with runs and contact kept to the barest minimum.
Thanks John ~ Similar feelings on the other pitch where there was a few cases of contact but I cannot recall many, if any 'fouls' at all - no penalty kicks for running either, although it was brisk. It was always going to be. ~ Ed.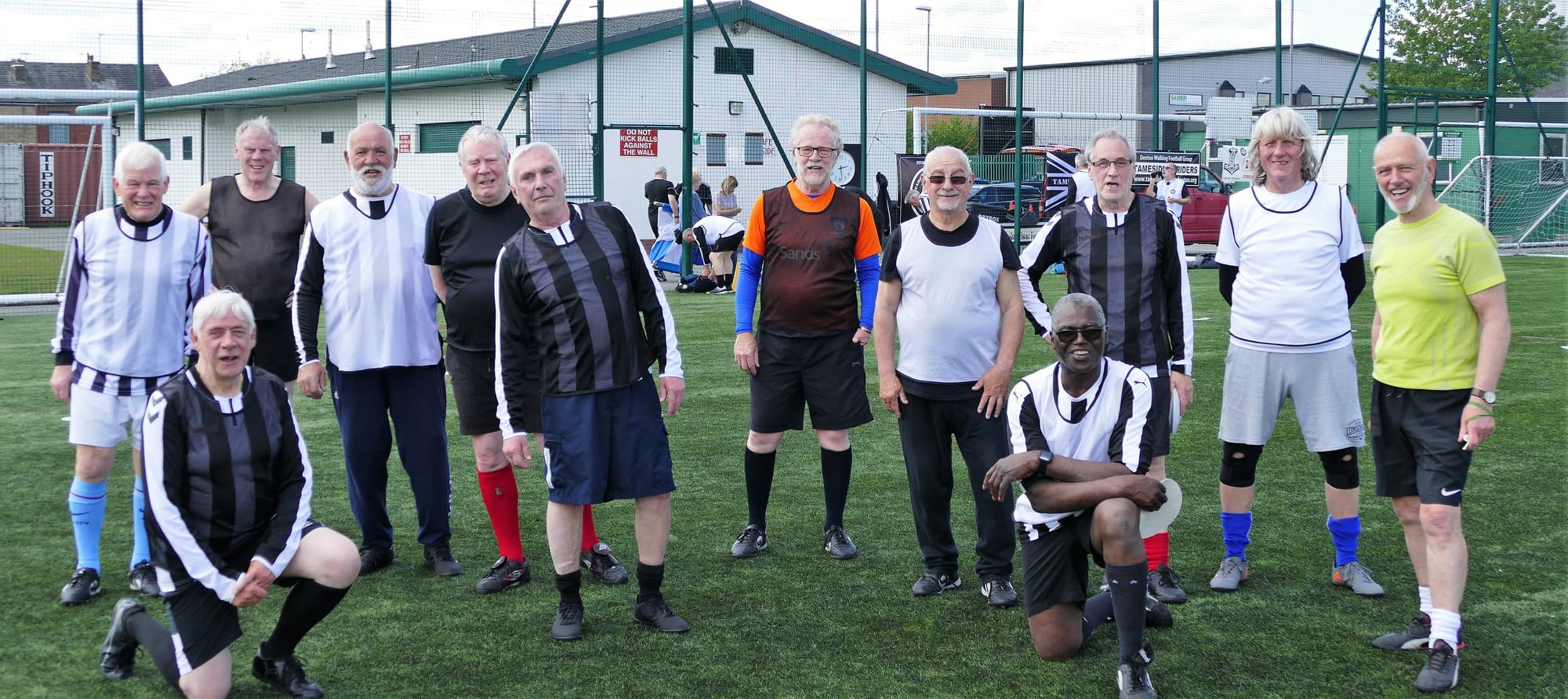 the 'extra-timers' pitch 2
Another splendid day at King Street , this one with 'extra-time' courtesy of the Football Foundation.
The normal sessions saw two 'Overs' sweeper/keeper games as usual. I participated in one on pitch two for a while. Both games were five-a-side . I'm not sure how they ended up but there were plenty of goals on the Church End pitch. Garry Pearce Refereed. An impressive performance from Rob Rowney, amongst others.
Under's hour saw turn out again slightly down and another 7 v. 7 game of sweeper /keeper.
We have a few photo's to process.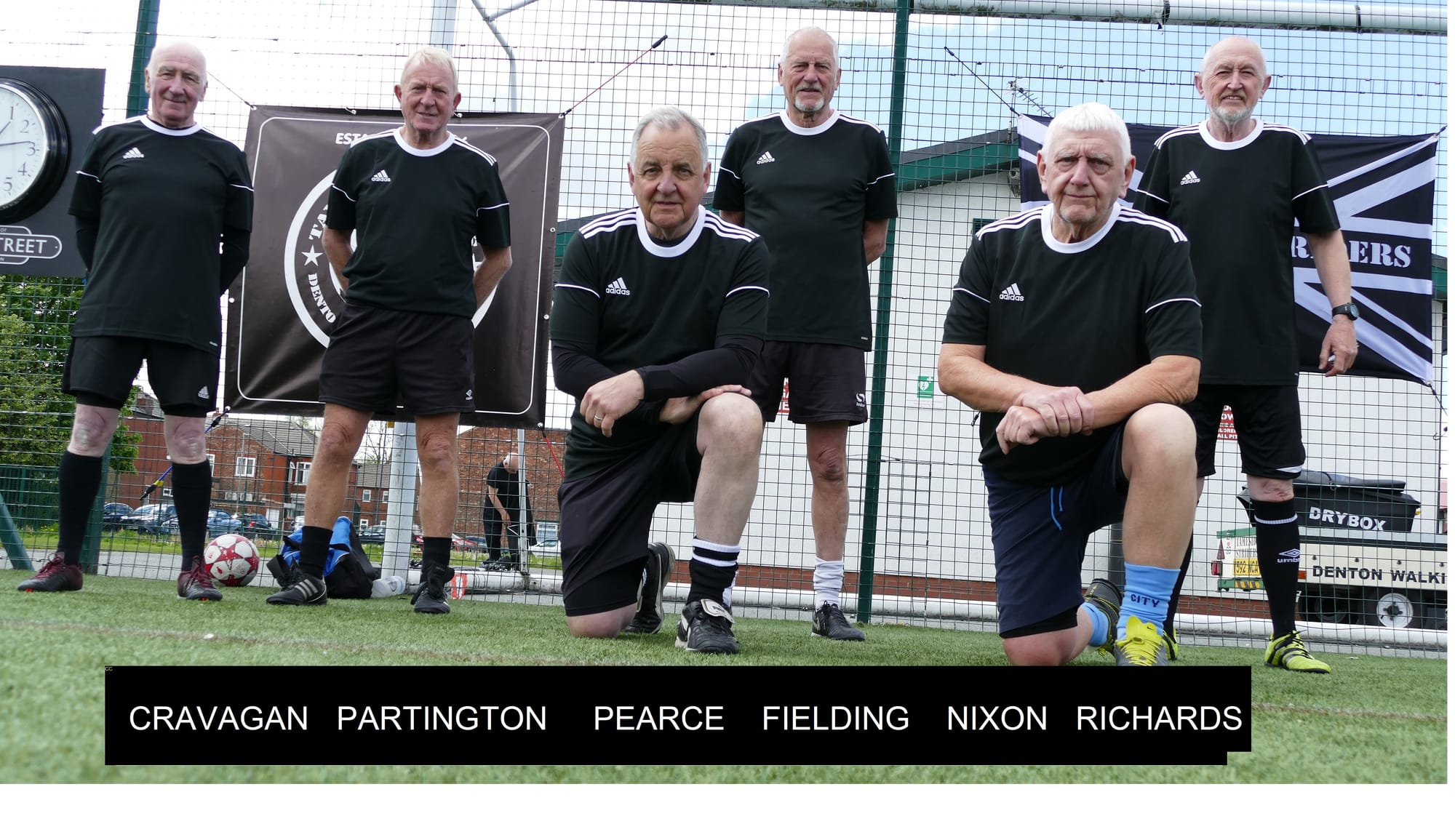 In the afternoon session a great time was had by all. 'Team Thor' took on the Committee 'six' on Pitch one. The experience of the older men saw them through to a four one win in the end. Garry Pearce struck twice, with Nixon and Partington also registering 'goals' The game was slightly more intense than usual, and all looked tired by the end of it but it was Refereed well by Denis Cudahy ~ Thank you. There should be lots of video in the can from our Akaso's. Nice to see Mrs. Blanchard Snr. watching her daughter play. Les Breegan grabbed the late consolation goal for 'Team Thor'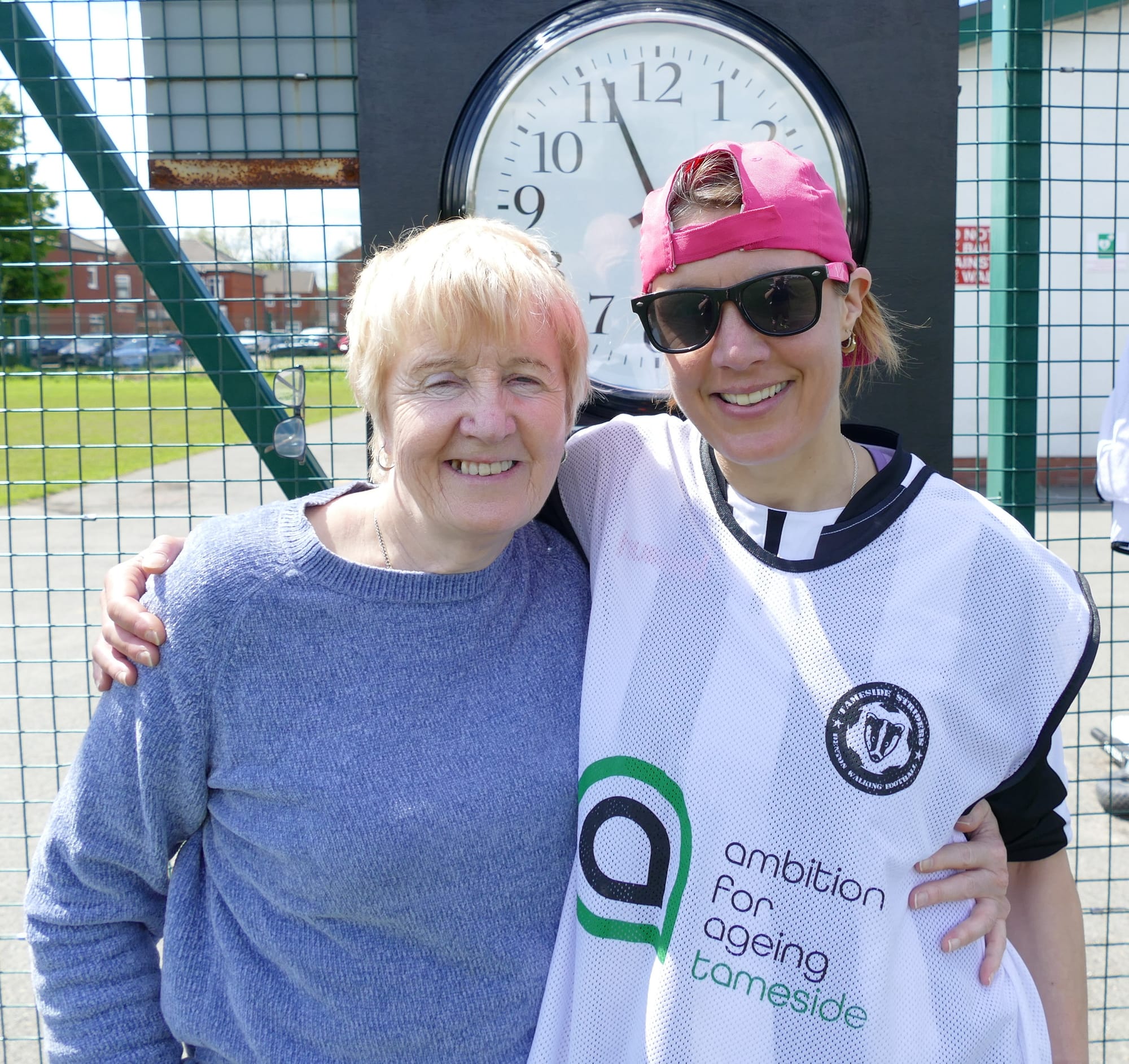 On Pitch 2 an extra game for Thursday men ended in a 4 - 2 win for Black bibs, again this was hugely enjoyable for all concerned. Thanks to Peter Quinn for Refereeing this one.
A jolly good day on the 3g. Thanks to all who helped - including those early bird committee men who got the pitches set up a treat in double quick time.
______________________________________
Virtual Committee meeting 7.45pm. May 17th.2021
David Wilson's resignation from the committee was discussed and reluctantly accepted. All members wished to thank David for the time he has devoted to D.W.F.G. over the last five years. For the time being we will not be seeking a replacement in compliance with our constitution.
We spoke about David Wenham and his harrowing account of his illness and its effects. David has received some supportive messages via the website and we all wish him well. You can get a message to David via the 'Insights' page if you wish - there's a comment box at the foot of the page.
We addressed the matter of boosting numbers for the Unders hour on Tuesdays which have been down a little of late for different reasons. Some players aged 68 and under from Thursday sessions will be asked if they want extra game time in the short term. John Gaskin has stepped forward to manage an 'Unders' team and opposition is being sought for a Friendly game in July.
'Tiger Feet' team selection was discussed and names will be drawn from a hat for seven mixed ability teams, probably next week. The process will be filmed. Hadge Cooper's 'Town Lane Toffs' are 5/7 complete and will draw two names only while the other S/K's will each select six names, or even seven depending upon demand. Each team will play six fifteen minute game so there will ample game time for everyone.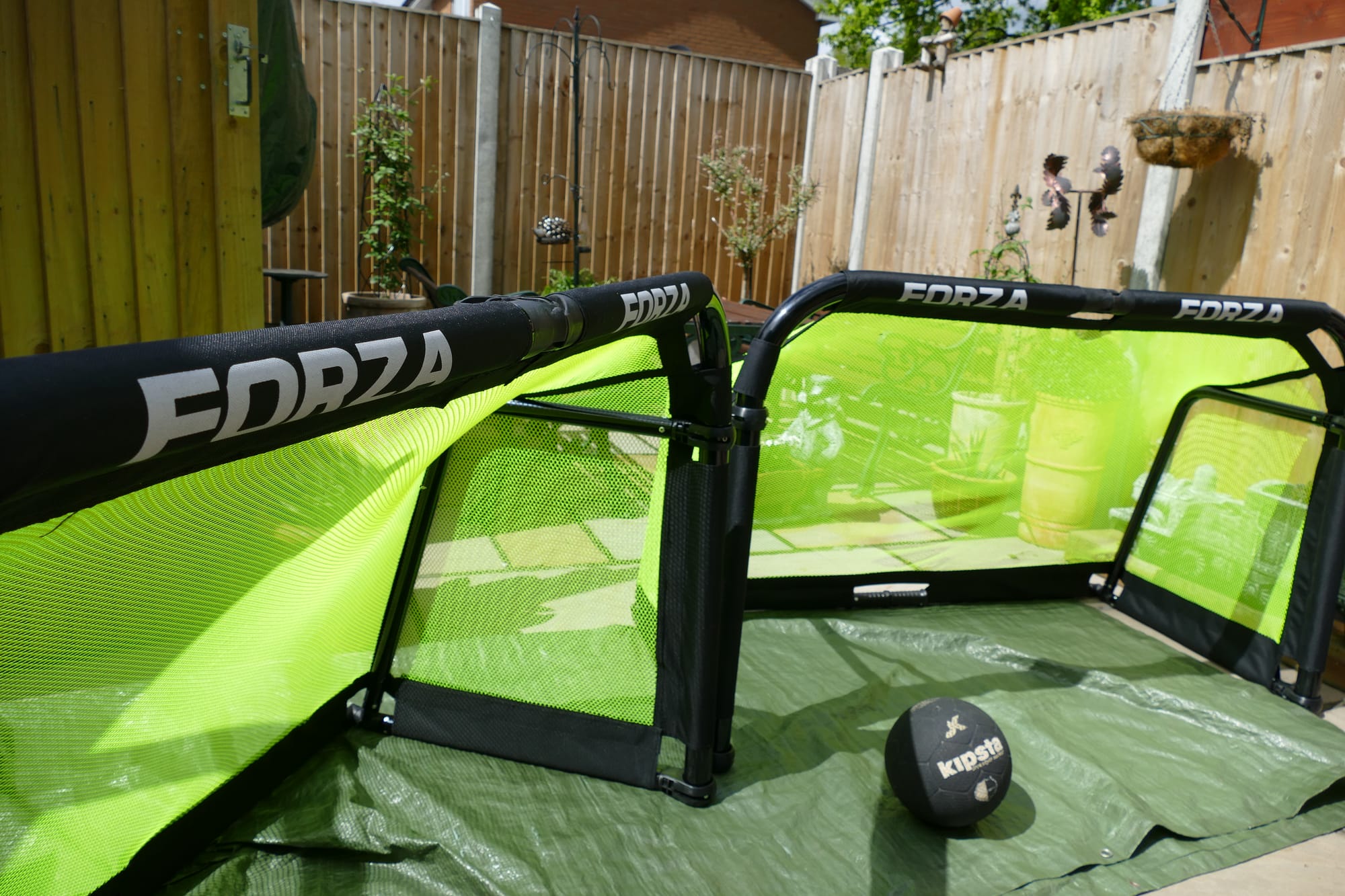 We have acquired some 'Forza' mini goals to be kept in store as a back up. Priced lower and quite heavily discounted these appear not quite as substantial or sturdy as the SAMBA ones we have been using, but are fine for occasional use. We are still trying to source SAMBA or very similar. They are very scarce at the moment and the price is now about £450 + per set ! ZILAND are another alternative, and look identical barring colour and the branding, but somewhat less expensive.
To assist in this purchase the Alan Richards has been successful in applying to the Duchy of Lancaster Benevolent Fund for a grant to cover much of the cost.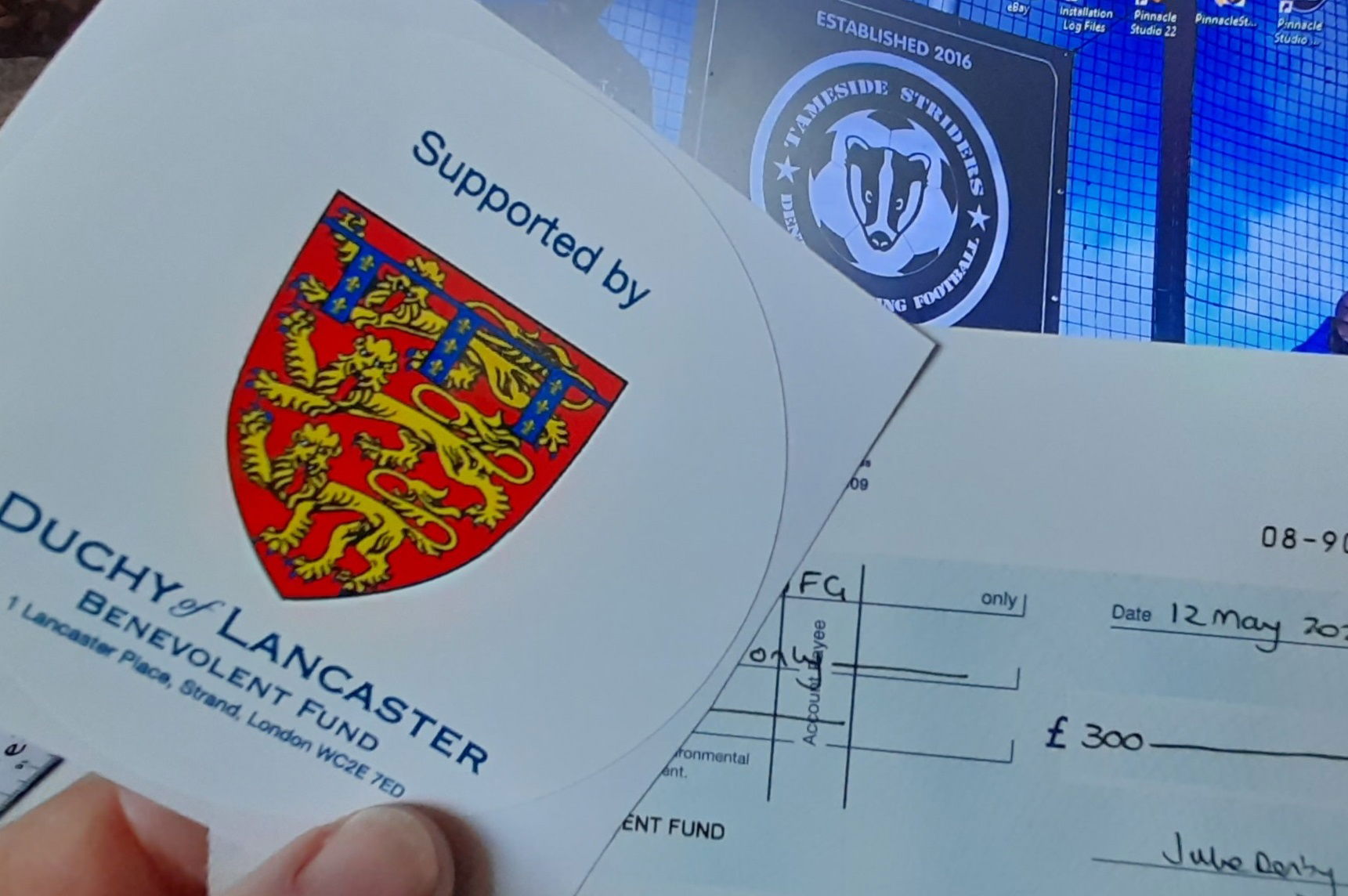 A cheque for £300 has been received and a letter of thanks have already been posted. This is the fund that part purchased our 'hoodies' in late 2018. We have been very lucky of late in attracting support from a number of benefactors.
The personal accident insurance policy with 'Bluefin' is due for renewal at the end of next month. The committee decided to keep it going at a cost of £116. Modest payouts but worth having it's thought. This will be our fifth year with this policy and we have never claimed. Let's hope it stays that way.
The meeting closed at 8.40pm.
17.5.21
This week will see the first of our extra sessions initially aimed at Thursday players who seek extra game time, and committee members who give of their time to organise or Referee when they could play. Tomorrow afternoon sees two games when the latter will face 'Team Thor' consisting of Nigel Metcalfe, John Leech, Brian Hadfield, Gerry Markland, Les Breegan and Tracey Blanchard.
Teams of five and Skipper Brian Hadfield will monitor the rolling substitutes. On the other pitch we've invited ten players to attend but if they don't all turn up - and it's hoped they will, of course - there may be a game going if you wish to delay your departure after your normal Tuesday session. Ideally this will also be a five v. five match. Referees to be confirmed.
On Thursday June 10th. Mike Caldwell and David Partington will each manage teams in a Thursday versus Unders friendly kicking off at 1-30pm.. Team and pitch size to be confirmed. A chance for Thursday players to measure their progress as some contemplate competitive walking football for which they have expressed a desire.
There will be nothing for players to pay for these matches but we will have a voluntary bucket collection taking place.
The beneficiaries will be confirmed at tonight's committee meeting which will be held on messenger in a 'zoom' type format at 7.45pm. Look for news from that a little later.
enjoy your Monday - more tolerable for six years now for me!- Ed.
14.5.21
David Wenham has been absent from our sessions for some months now. Usually a very regular attender twice a week in all weathers, walking football holds a special place in his affections. Recently our Chairman Gordon Nixon wrote to David , who has been diagnosed with Bladder Cancer to convey our concern and good wishes for his recovery.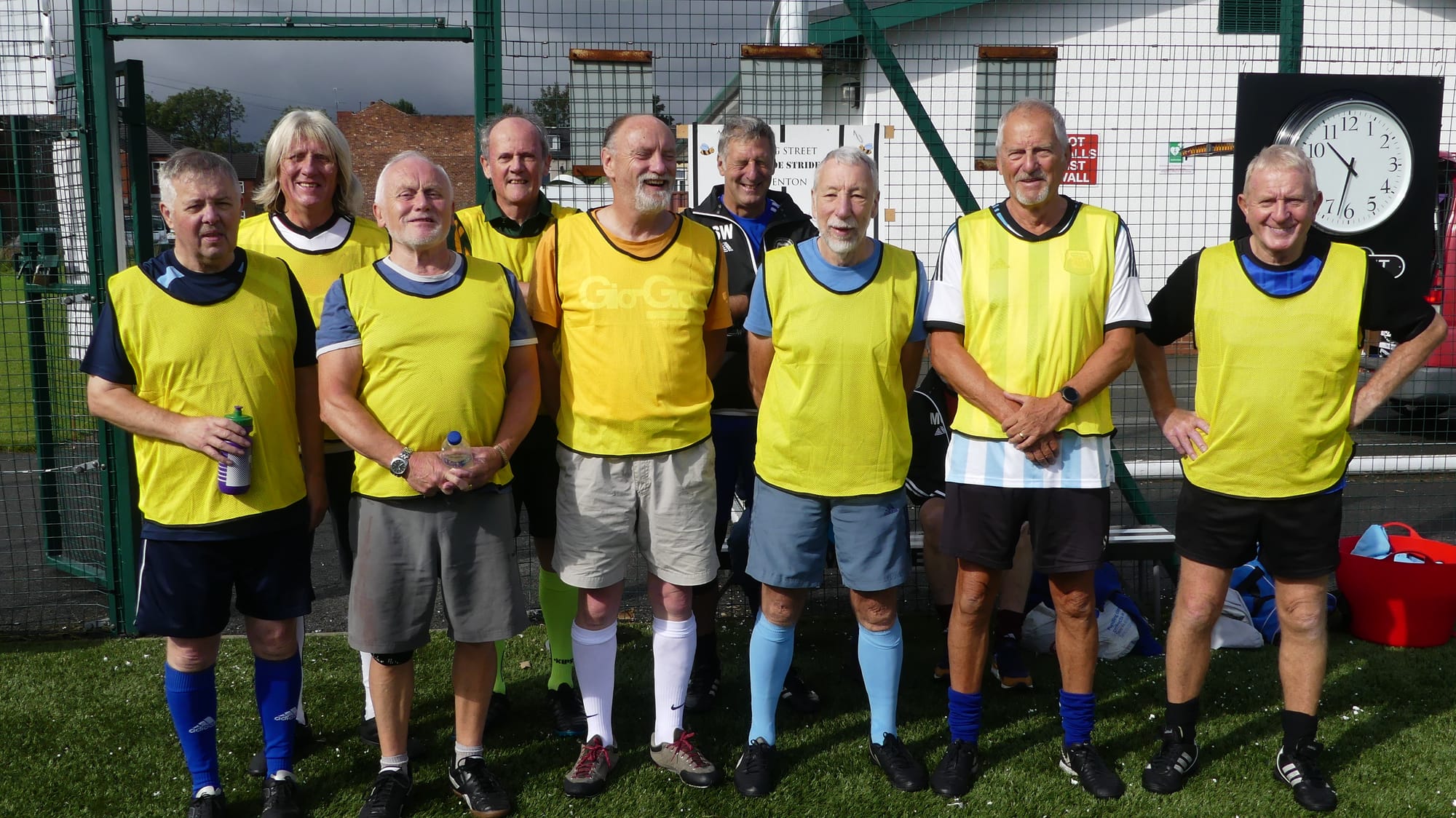 David fifth from left
The reply to Gordon was appreciative of our concern but also a sobering and stark reminder of what such a diagnosis means in terms of both the symptoms, and the treatment. David wanted to share his 'Cancer Journey' with his fellow walking footballers and specifically asked the Editor to put his 'story so far ' on the site .
It is harrowing, well written and detailed.
A graphic account of what he has been going through lately, and what he faces in the future. People may find this upsetting , so that's why it's being brought to you in this manner, and is not available from the menu above.
You need to click on the link to access this, written in Dave's own words David Wenham - 'cancer journey'
_______________________________
13.5.21
More photo's like this one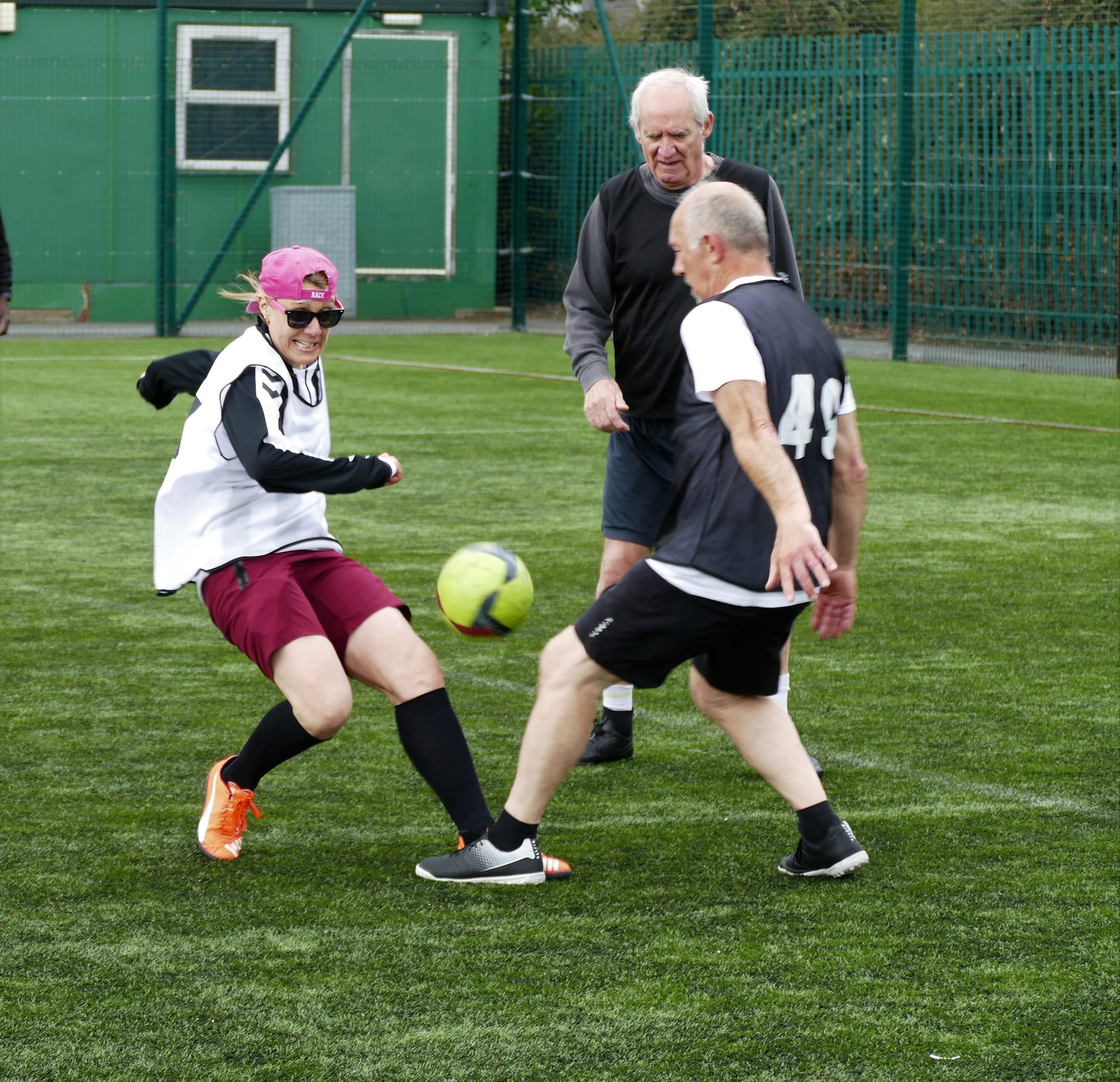 click the link below

link
Every session day is a fun day at King Street, or so it seems. If we're not a 'well oiled' machine by now we never will be and despite occasional cock ups with the count and the problems posed by people moving about when they could stand still we always seem to get going more or less on time.
Thanks today first of all to Committee Referee' , Cravagan, Partington,Richards and Fielding. These guys give their time freely and in fact all contribute to making the group more sustainable. A game without an adequate Referee is a recipe for a fast moving free for all and we all know without these guys and their whistles it's a slippery slope to football for older folk !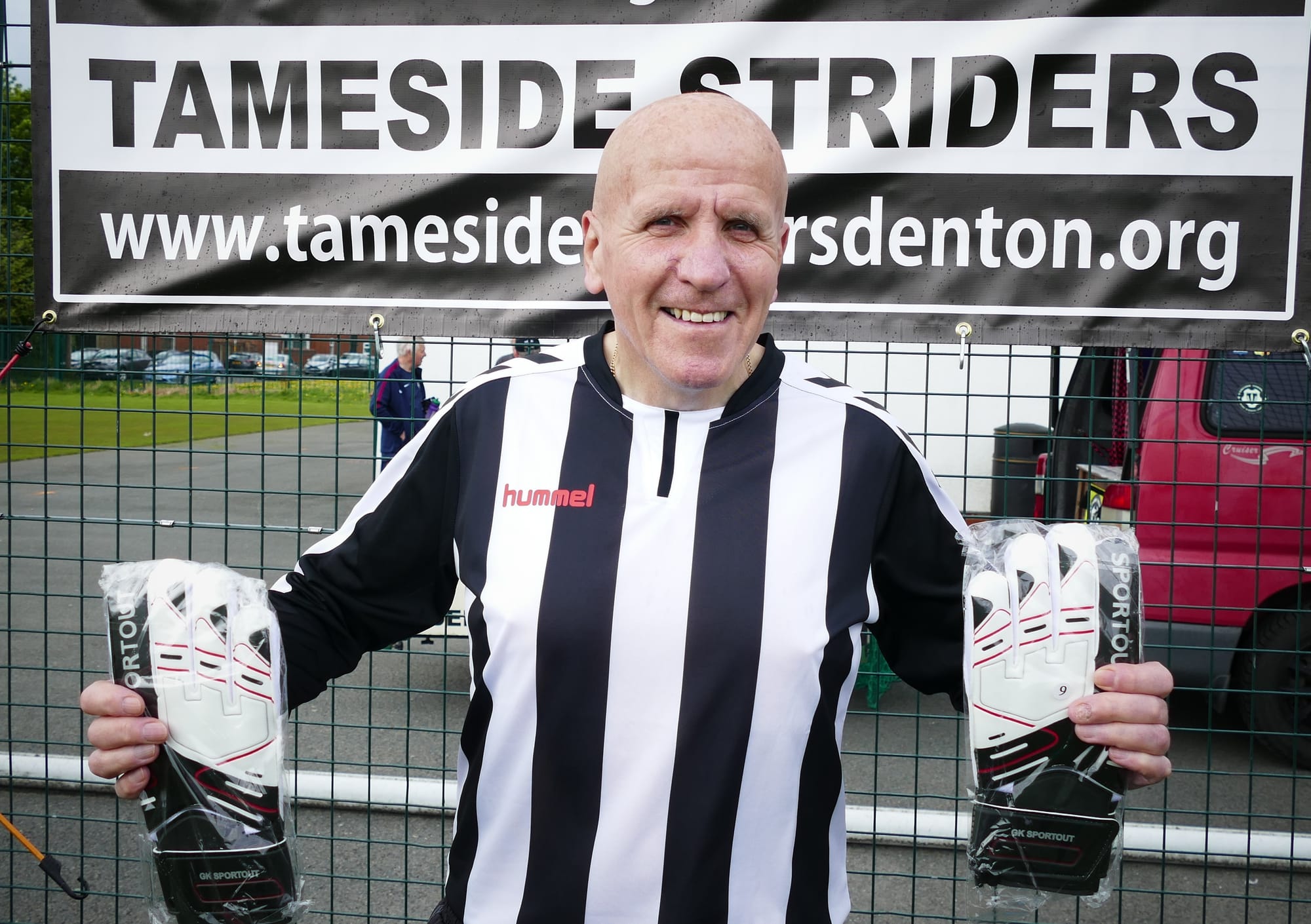 Mike Taylor - looking good in stripes gets 'gloved up''


38 people gathered at King Street this morning , in dry weather which felt a little milder than of late.
We had eighteen playing in the first games. Yours truly Refereed a good match up on Pitch One where the Blacks bibs saw second half superiority see them home. Three apiece at the break and bang-in-form Brian Stafford added to his first half tally with three more 'goals'. Gerry Markland with a particularly deft turn and an accurate strike was topped off with a spectacular volley from deep by Tony Cravagan who had been anchoring the team from sweeper/keeper. The White's , driven on by Breegan and Birtwistle with Lancashire the defensive bulwark had replied through Brian Hadfield (2) and Russell Martin but the tide turned decisively late in the game and Blacks were worthy winners. Just four White runs, a penalty was missed in the first half, and Blacks evaded any running penalties with just two bursts of pace in the entire match. Contact was light. A pleasure to Referee, and clearly appreciated by the players - thanks.
There are reports from David Partington and Tony himself from the subsequent games and they will be on the Thursday page later. We also have video and photo's to come. It's a very busy time at the moment with a lot going on in and around the group, but we will update with links as soon as possible.
The games in the latter hour today seemed to be rather fast, but V.A.R. will confirm or deny that. We all need to remember we are a WALKING football group. Help the Referees out by trying to walk most of the time please. There is little at stake in these games. Not even 'bragging' rights, because let's face it, there's bugger all to 'brag' about - perish the thought.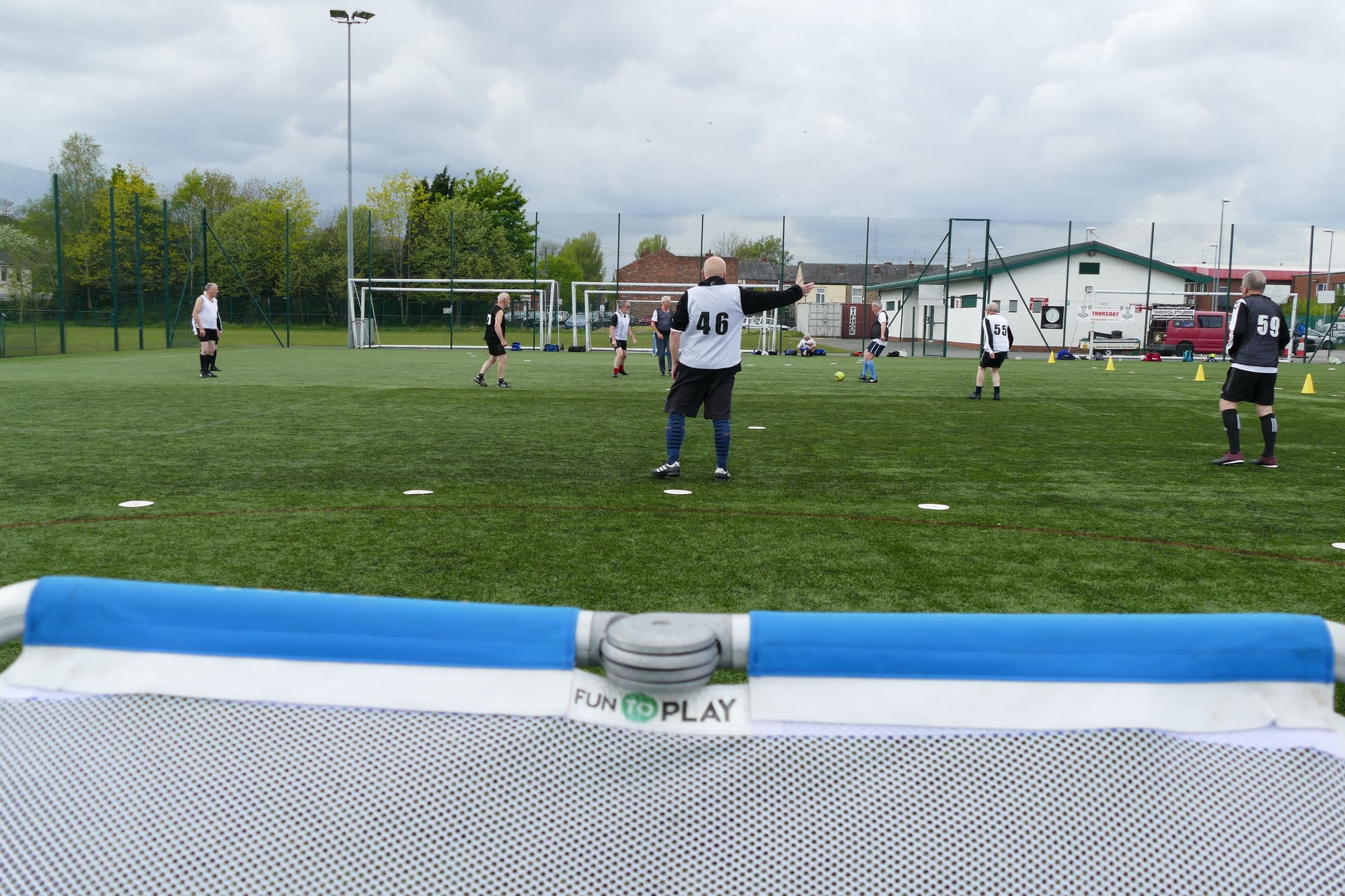 Next Tuesday sees some Thursday players getting extra game time thanks to the Football Foundation. I'm sure you all checked the 'Badger's Board' today to find out who is playing where next Tuesday Afternoon. We have 'Team Thor' a squad of six for five-a-side Captained and Managed by Brian Hadfield lining up in their white bibs against 'The Committee' on Pitch 1. Garry Pearce will Referee. Then on Pitch 2 we have up to a dozen 'Thursday-ites' enjoying an extra game of three touch sweeper/keeper. Refereed by Denis Cudahy. Please bring your black and white bibs for this one
11.5.21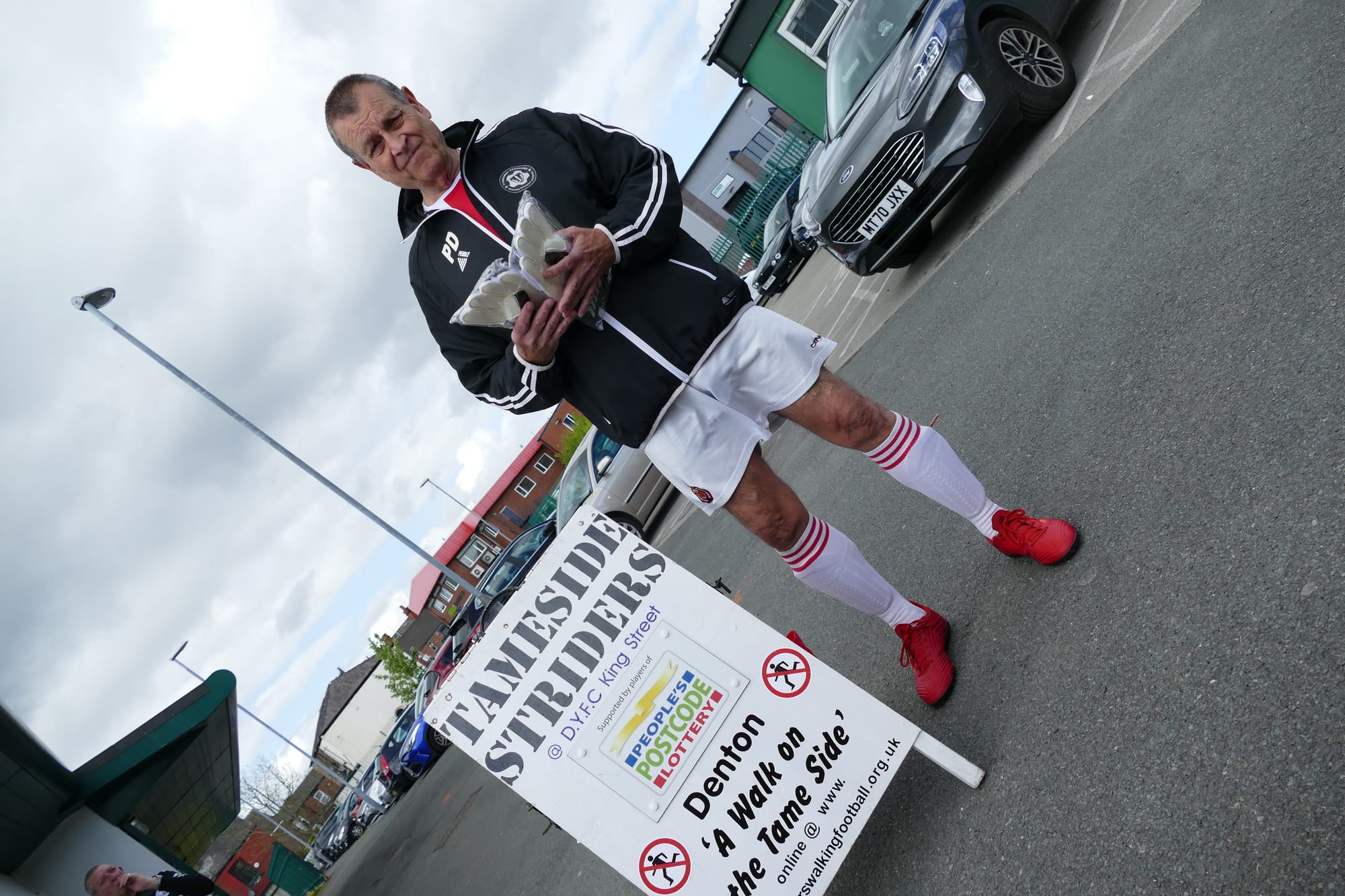 Peter 'Dicko' Dixon
As we return to playing conventional walking football in a couple of weeks here are two of our volunteer 'part-time' goalkeepers with their new gloves. Size 9 with finger protection.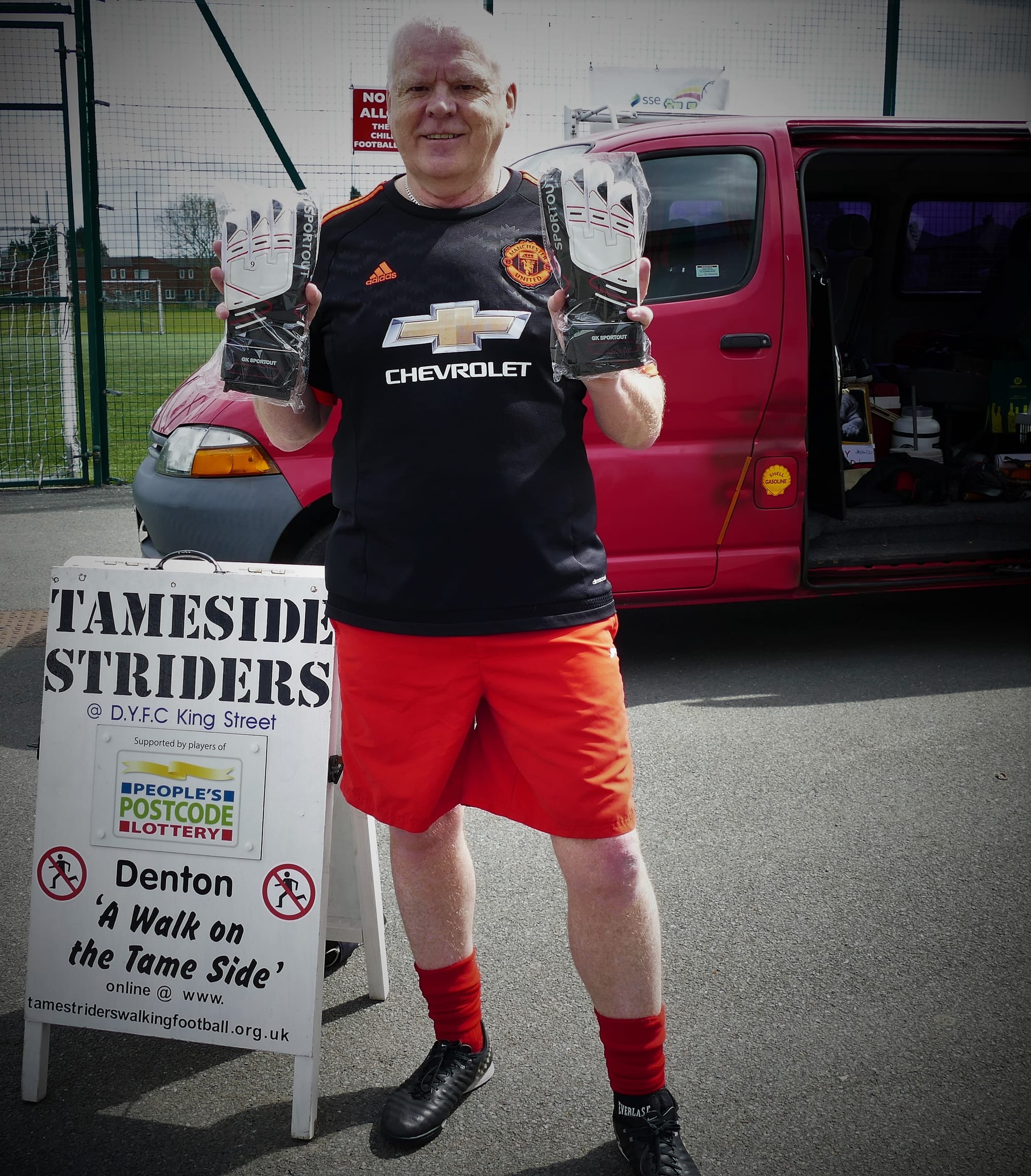 Paul 'Theo' Theobald
Other alternatives are on the way and thanks to the Football Foundation we have actually ordered TWELVE pairs, half of which will bear the name of the wearer. PLEASE keep these to yourself -to share them would defeat the whole point of this gloving programme ! Meanwhile our regular specialist 'keepers will be chomping at the bit to get game time between the sticks.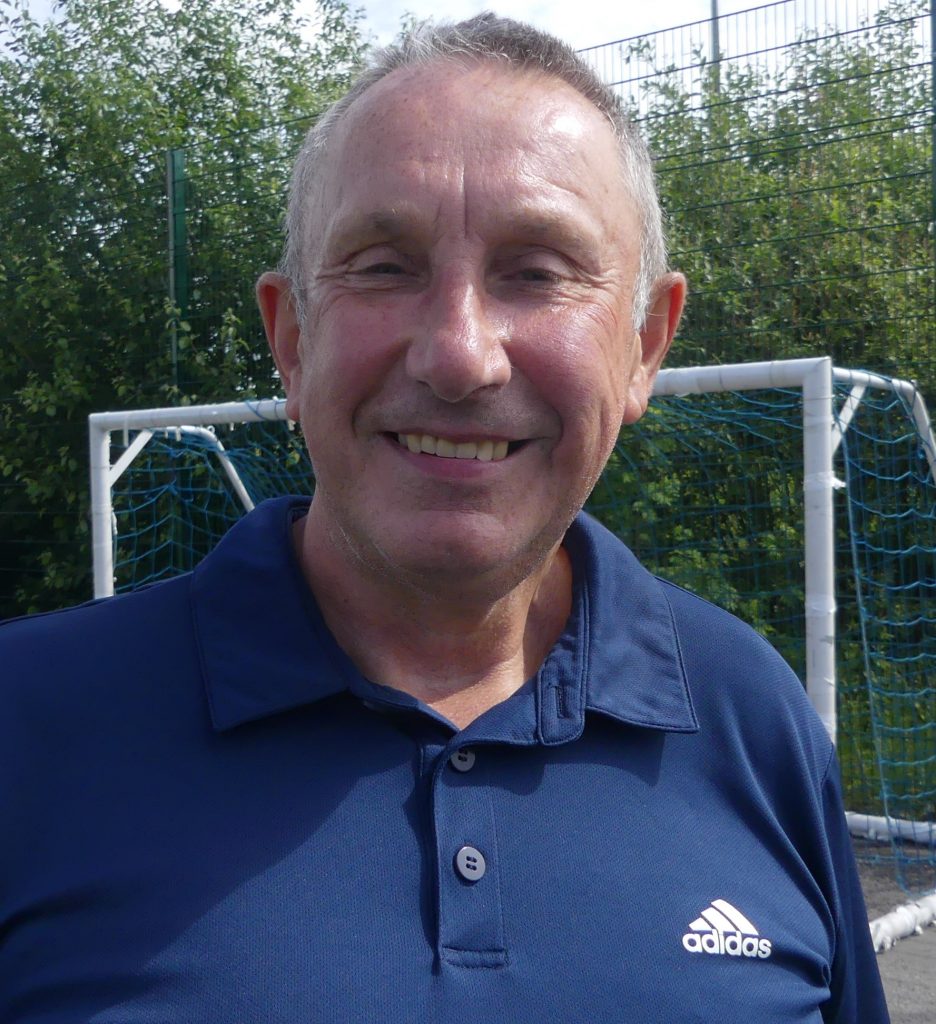 John Gaskin
In other news John Gaskin has volunteered to 'manage' the Under's into a Summer friendly in July or August. Opposition is being sought in the next week or three. If you're interested in playing why not mention it to John over the coming sessions?
With the extra sessions impending for older players we are very keen to make sure the Under 68's don't go without in terms of game time and a little bit of something different.
STRIDERS TUESDAY 11th.MAY 2021
Thirty seven players across the two sessions today.
A fine morning with a slight breeze. Two 'Overs' games Refereed by Garry Pearce and Tony Cravagan, thanks go to those two stalwarts once again. Garry later Refereed the Unders in a 8 v. 8 game on three quarters of the 3g.
Yours truly played a full game on pitch two. A six v. six affair. In a white bib this time and our team were soon under the cosh with Rourke, Moore, Williams and Jarvis passing the ball well ahead of Roddy and Nixon who anchored at the back. The black bibs were soon three nil up in fact but White's pulled one back just before half time.
They dragged it back to 4-2 courtesy of another from Joe Bemrose but the Black's soon re-asserted their ascendancy with a quick fire brace from Jarvis and Moore, John Williams added another fine effort. White's salvaged another before the end via Bemrose who scored a spectacular 'goal' almost direct from kick-off for his hat-trick. The ball side footed to him by Terry Harrison Joe's 'Hammer' left foot let fly and found the target steered wide of sweeper/keeper Roddy. The goal of the game it's fair to say.
All to little avail as Bemrose's teammates Harrison, Wilson, Richards and Flaherty failed to live up to his example today, and the Black bibbed team were worthy winners, by seven goals to three.
Another good session, of which we may hear more later. Check the Tuesday page. Some photos from the second hour but the action cameras did not perform well today. They did capture the warm up and the team selection on pitch 2 and a filmette will be cobbled together later. On one of the 'Akaso's' the battery exhausted despite having a good charge at the outset and the other one had a full memory card (my bad).
More importantly we hear again of another of our long standing players who is not well at the moment and undergoing treatment. We miss all of our absentees . As an ageing group such setbacks are , it's supposed inevitable from time to time in all of our lives, and we can only hope for a good outcome for all.
The Editor himself reaches seventy years of age tomorrow and felt every one of them in his legs on the pitch today!

"Every comparatively healthy day from here on in is a bonus" he quipped.
Photo links later - watch the Tuesday page.
10.5.21
Stephen Stafford is needed at Old Trafford next Tuesday afternoon and unfortunately has had to withdraw from the extra afternoon friendly game. This means there is one more slot available, preferably for a Thursday only player who seeks extra game time.
The line up of Captain Sweeper/Keeper's for our Festival is now complete and online find it here
______________
May 18th Friendly
Thursday Select v The Committee
Thursday Squad (White Bibs): Nigel Metcalfe, John Leech, Brian Hadfield, Gerry Markland, Les Breegan and Tracey Blanchard
Committee Squad: Colin Fielding , Gordon Nixon, David Partington, Alan Richards David Wilson Tony Cravagan
5-a-side kick off 1.30pm ~ Referee G. Pearce
Ten Thursday players for an extra game same time are:
Jim Pelling, Steve Birtwistle, Geoff Griffiths, Ken Thomas, Clem White, John Kenyon, Bill Harrison,
Vincent O' Brien and Dave Cooper.
___________________
a text message from Steve Rourke last night means..
..Our Tiger has filled his boots....list of names coming soon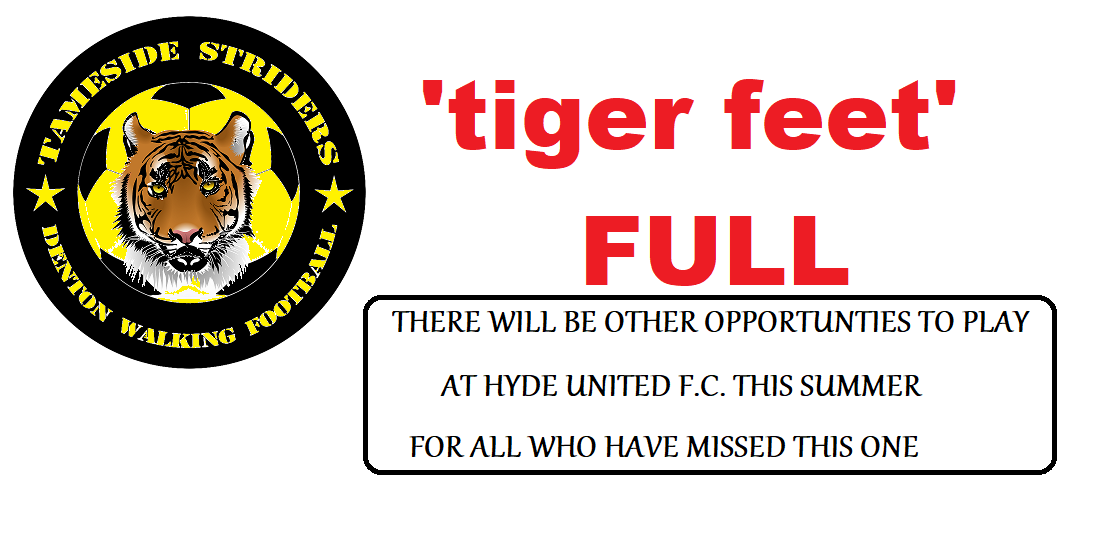 Final video from last week
We are pleased to announce £500 of funding from the Football Foundations and their return to 'football' initiative.
GAME ON INDEED !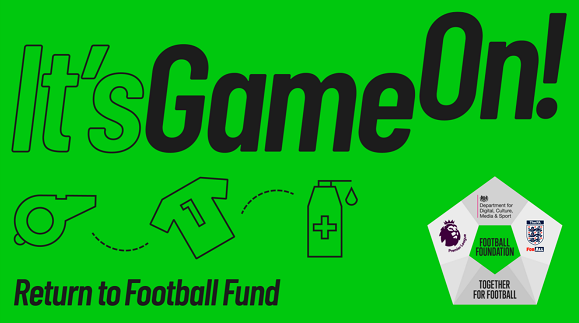 Most who keep up with events will know we return to conventional walking football at the end of the month on at least one pitch per session
Yes, we know it's a different game but up to half of this substantial grant will help equip our part-time walking football goalkeepers with a pair of gloves they can keep as their own.
A sensible safety first policy even as we approach a lower risk stage of the Covid pandemic. Work is already underway in ordering gloves so messrs: Dixon, Theobald, Taylor M, Cravagan, Moore, Stafford S, Gaskin, Pelling, O'Toole, Place and Gibbons can step in between the sticks as and when necessary. Thanks all for volunteering on an occasional basis - where would the game be without you?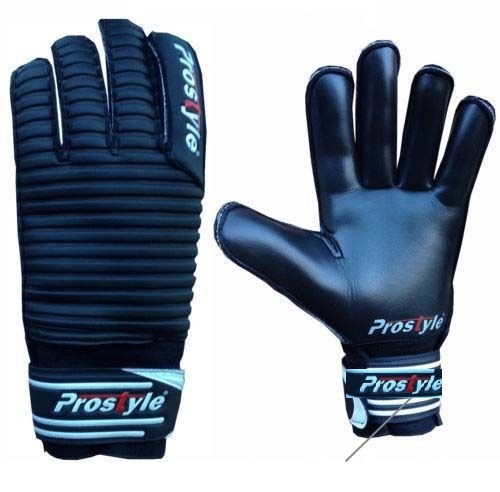 PRESS RELEASE
Tameside Striders celebrate funding success for walking football's recovery...
£500 awarded to Tameside Striders to assist walking football participation locally.
Walking Football in Denton and Tameside received a boost today as Tameside Striders (Denton Walking Football Group) was awarded a £500 grant by the Premier League, The FA and Government's Football Foundation.
The £500 grant, part of the Foundation's Return to Football Fund, is helping the Strider's to restart following the lifting of government restrictions on grassroots football and walking football. The grant was made possible thanks to funding from The FA and Sport England through the Football Foundation.
This money will be used for increasing pitch time for our players.We have recently seen a big increase in fees. Also we will be purchasing goalkeeper's gloves for our more casual 'goalies' who do not own gloves of their own. At the moment of course sharing is definitely out !
Alan Richards,D.W.F.G. Secretary , also said: " I'm absolutely delighted with this development, we have seen plenty of gloveless volunteer goalkeepers come forward so keen are they to get back playing the conventional game once more. Although our 'sweeper/keeper' alternative has been a fantastic success and will always be retained within our core activities".
Robert Sullivan, Chief Executive of the Football Foundation, said: "This grant award to Tameside Striders towards pitch time and goalkeeper gloves is vital for the local community in Denton as they get back to playing walking football. Our Return to 'Football' fund is supporting clubs across the country, helping them to kick-start our national game again locally and try to recover from the effects of COVID-19. "
"This is part of our wider ambition to transform our grassroots game and unlock the power of pitches, something we hope to get back to in full force as restrictions are lifted."
The £2.1M Return to Football Fund is directly targeted at groups of people whose participation has been affected most by COVID-19, offering Clubs up to £2,500 each.
The grant comes as part of an investment of more than £16m that has been made available to help clubs prepare for the restart of grassroots football following the COVID-19 pandemic. In March, the Foundation declared "Game on" and announced three funds to get football's 12 million grassroots players back on the pitch.
The Football Foundation is the UK's largest sports charity and exists to improve the experience of playing football for everyone, by championing fair access to quality facilities.
For more information, please contact:
● Alan Richards at admin@tamesidestridersdenton.org or on 07387 174934 Visit footballfoundation.org.uk for more information on the Foundation.

___________________
The final piece of the jigsaw for 'Tiger Feet' is now in place with Sweeper/keeper Roy Smith's team named...
EWEN VILLA
- - - - - -
Game video from Thursday's second session - watch the Editor 'Placed' on the deck ! (8:18)
7.5.21 'snippets'
Some video is online at our channel from yesterday's Thursday sessions. Primarily the first game on pitch one. There's more to come from the second session.
Also some photographs here
The list for 'Tiger Feet' is almost full with about forty seven names. If you wish to claim one of the last couple of places text 07387 174934 with your name please. Committee men have already offered to stand down BUT this will not be necessary as format is still being worked on and we will finalise this soon. Thanks for the overwhelming level of support for this event.
If you get fed up of playing with the 'Striders' Droylsden Town are looking for 'Over 60' players locally. You need to be good it's claimed, as "you'll be mixing it with current England walking football internationals" according to their ad. on Facebook.
'Kingsmaid' are now running regular sessions at King Street on a Wednesday afternoon. A brief look this week saw them playing nine v. nine on the full pitch which apparently suits their needs. If you aren't getting enough pitch time with us these are options which could be open to you, as is Curzon Ashton Monday and Friday mornings should you so wish.
As reported we have plans for a couple of months down the line so be patient and please watch this space.
6.5.21
Another well attended session today. A bright morning with less wind than Tuesday's session had endured.
Brief match reports may appear on the Thursday page later.
Thanks first to Bill Harrison for returning Jim Pelling's bag to him.
The following players registered for the May 18th. 1.30pm. kick off EXTRA game for Thursday players to give them a little more time on the pitch.
As the game is over subscribed with 22 names (we needed a maximum of eighteen) it's regretted that the following players who regularly play twice a week at Denton will have to make way for those who only play on a Thursday. This is as fair a way as we can devise given the circumstances of having so many members of our group. We cannot please everyone and those left out can of course play in the morning sessions as usual.
Mike Caldwell, Terry Hayden, Jim Stewart, Joe Bemrose , Peter Quinn and Roger Place all of whom have been playing twice a week regularly, are welcome to wait after their games have finished and attend as reserves if they wish.
The squad of six to play 'The Committee' 5 will be as follows: Nigel Metcalfe, John Leech, Brian Hadfield, Gerry Markland, Les Breegan and Tracey Blanchard. Garry Pearce has offered to Referee this game.
The other Thursday only players who will contest a game of their own on the other pitch are as follows : Steve Birtwistle, Geoff Griffiths, Jim Pelling, Ken Thomas, Clem White, Steve Stafford, John Kenyon, Bill Harrison, Vincent O'Brien, Dave Cooper. Keith Burrows has offered to Referee this one.
The TIGER FEET festival has been over subscribed in the planned format. We are looking at alternative ways to accommodate everyone who wants to play. The list is now almost CLOSED unless someone decides to drop out voluntarily. Once again we are hoist by own petard of popularity which is a cross the organisers bear and share out the minutes available as fairly as we can.
___________________________________________________
PAWS FOR THOUGHT - tiger feet and beyond takes shape....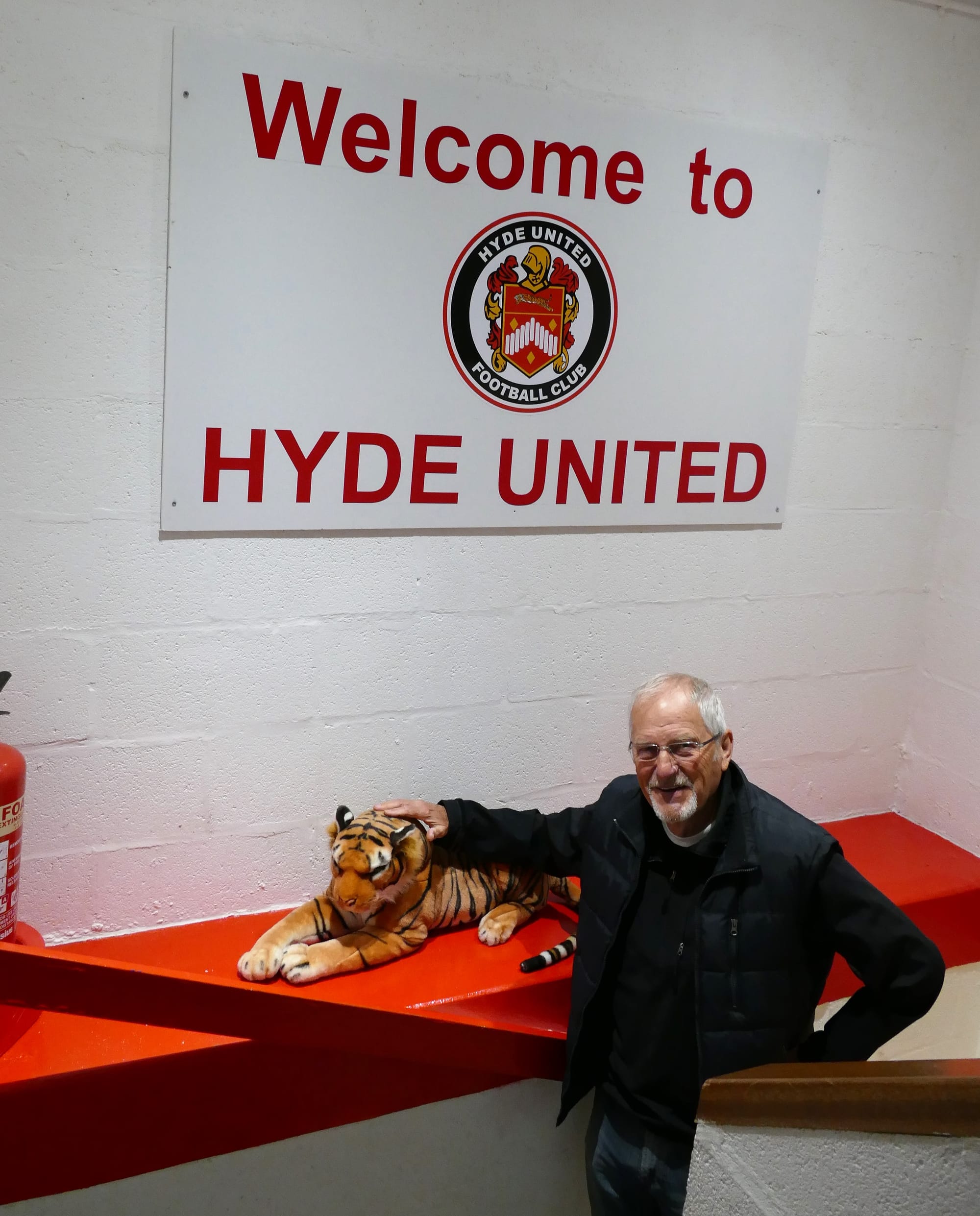 Colin Fielding and Alan Richards met with Peter Ainger and Mike Davies at Hyde United's Ewen Fields this morning. The stadium was looking at its best after a recent paint job has returned it to its rightful red, after a few years bathed in blue.
What will follow from these talks is an association with the club over the summer months and possibly beyond in the form of an annual event and a possible summer programme beyond this year.
A very productive and amicable chat with over a cup of tea and we settled a few details about planned events which can be outlined now, but much more detail will need to follow.
The 'Tiger Feet' festival will take place on June 30th as announced starting at 11.00am. Committee members will be there earlier to set things up. The 'Peter O'Brien' lounge and bar will remain open after the games have finished - around 2-00pm. The bar will be open, and we are investigating the idea of Pie & Peas (provided) , and a pint or two which players can buy themselves from the bar. This will relieve the pressure on time and give us an opportunity to socialise in a post 'festival' like atmosphere.
The Wednesday's following 'Tiger Feet' from July 7th will, for a period of eight weeks see Over 70's sweeper/keeper played at the stadium under the auspices of Denton Walking Football Group following our unique ethos. The precise detail on this may change. Give us time to assess where we are going with it and what our options are regarding space, and time. We may also have opportunities to encompass a game or two with other groups from outside the area who have a similar ethos to our own and play the small goal game.
Remember there is a lot of organising here and for every game we play a Referee is required. That's the way we do things at D.W.F.G.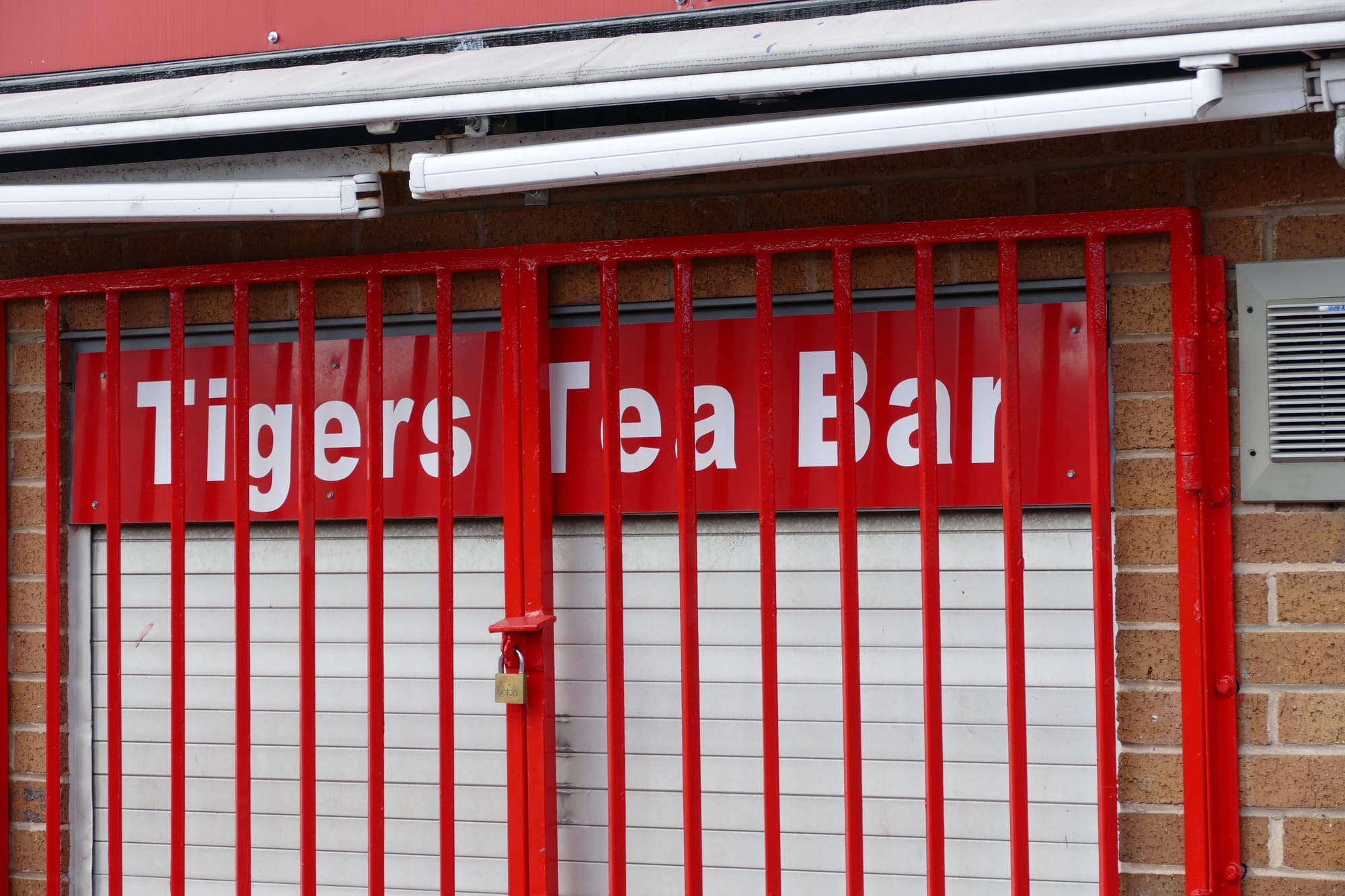 These eight sessions will continue to cost £3 for the whole of our time at Hyde across the summer - the 'Festival' is free of charge, of course. Each subsequent Wednesday Tea and Coffee will be available to buy at the ground for just £1. If it's raining we can take cover in the 'Shed End'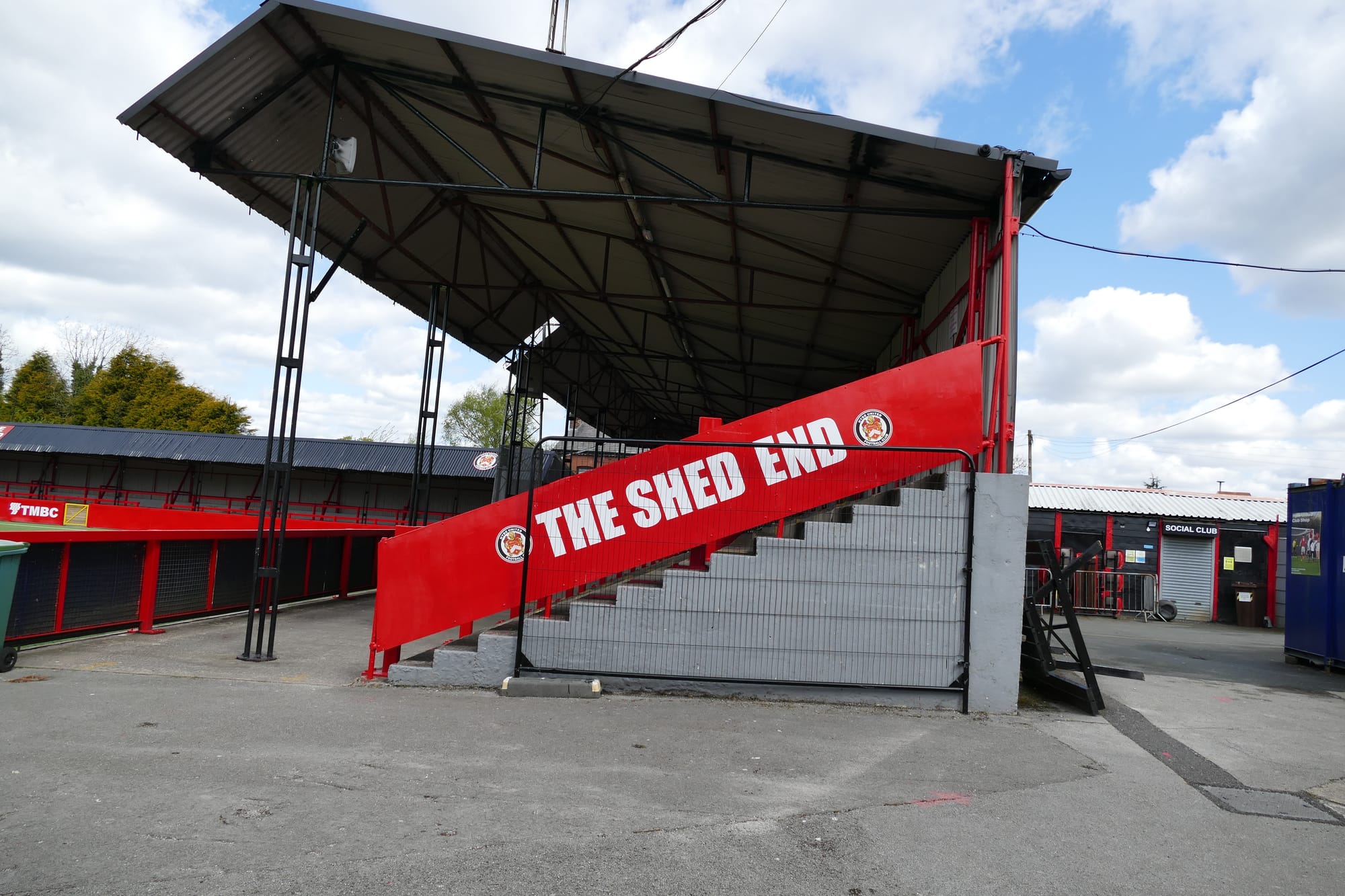 There should be enough time to play games of a similar length to our 22 minutes each way , or perhaps slightly longer. It is highly likely that players will be restricted to two sessions per week to try to keep a lid on numbers. More on this soon. Astro trainers are essential as they are at Denton. NO football boots, and no studs.
We will have a bucket collection throughout June at our sessions and at 'Tiger Feet' to help raise a money for Denton Town F.C. our nearest football neighbours.
This hook up with Hyde is an excellent development for our group and we can look forward excitedly to more time on the pitch and a way of slightly controlling numbers at our regular sessions. We stay committed to Denton Youth F.C. of course and if the 70's sessions prove popular we may well move them back to King Street if the opportunity arises. All this to be decided in a spirit of moving our community non-profit based group forward to the benefit of older people who want to play a slow, non-contact derivative of football itself. 'Walking Football'.
In normal times there are several of our players who watch Hyde United' first team regularly of course and who knows, a few other may well join them, on the terraces as we develop an affinity for this well ran club with a long history and such friendly staff.
More photo's from today are here <<<<click>
__________________________________________________
Overs action cam pitch 2 - link on the Tuesday page AND uploading now GP REFCAM Mk. 2
GARRY PEARCE - REFCAM 1
May the fourth....
Another highly convivial session at King Street today.
Good to meet new men Rob Rowney and Dave Flaherty and welcome Stuart Saint once again with his new bibs - the numbers are now up to 81 !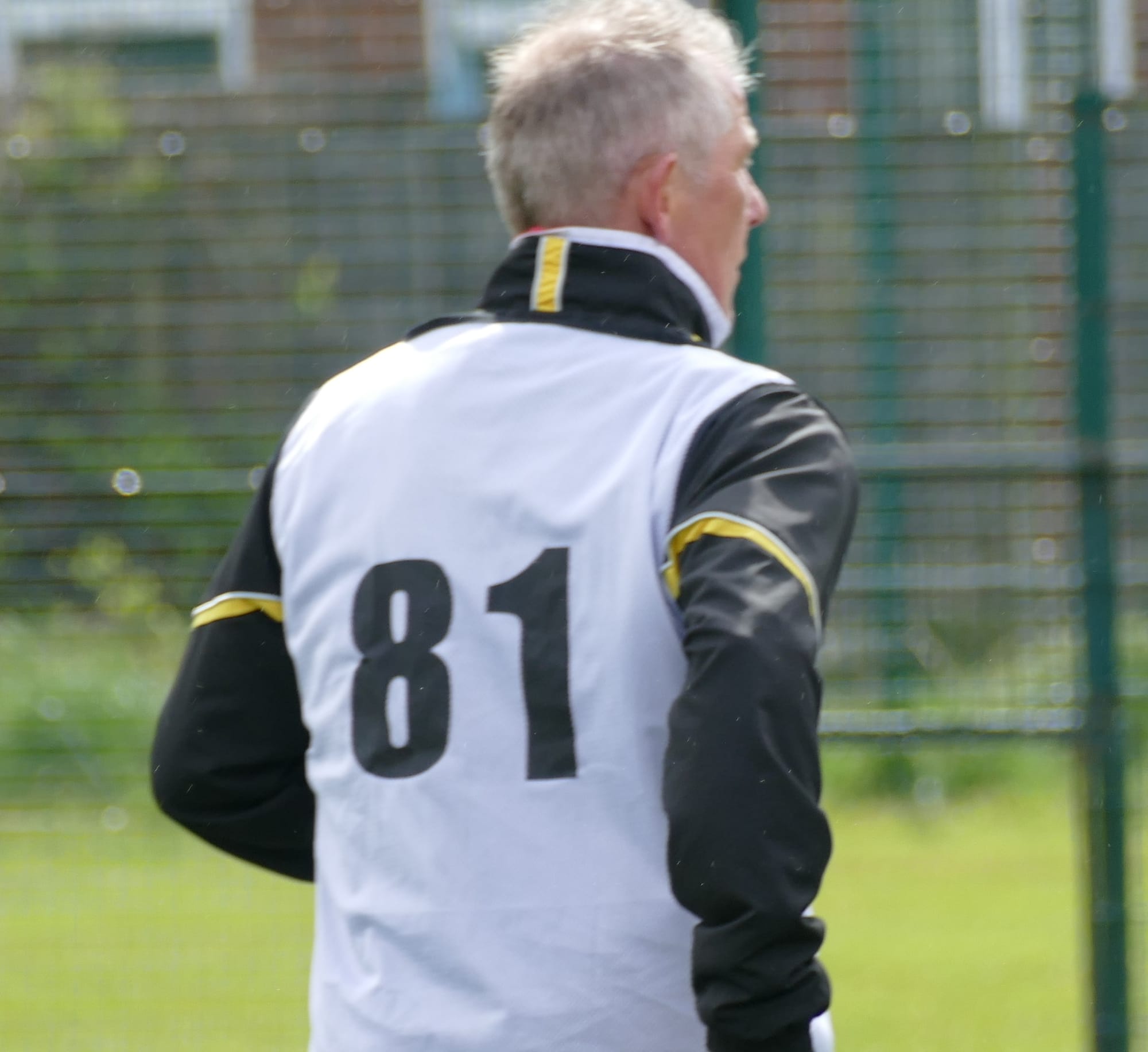 Old megaphone mouth was back in the fold - sometimes it's needed to get the message across but not from ten feet away - note to self "Remember"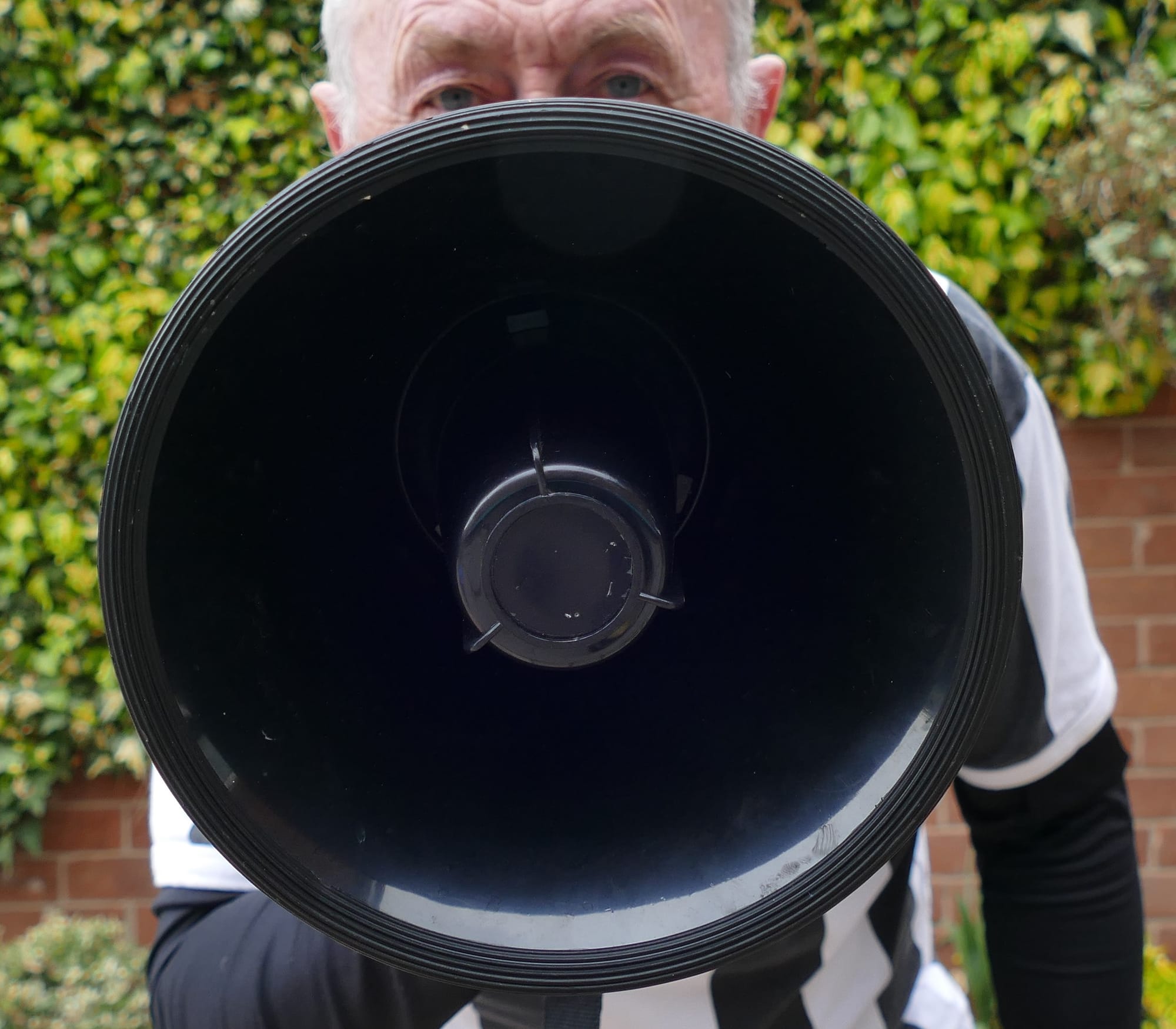 Three very closely contested games. A 4-3 a 6-5 and a 7 v.7 Under's fun-fest sweeper keeper on three quarters of the big pitch that ended in a 2-1 win for the Black bibs !
Lots of photo's to process - half day closing at the Chemist so it might take a while. Also an experiment for Referee Garry Pearce with a body worn action camera, and conventional video from both hours keep me busy into the night - but not between the hours of 8-00pm. and 10pm. as I'll be otherwise occupied in a football sense. Happily, I hope but nothing's taken for granted.
Before I sign off this initial first impression from today I must thank the Committee men who have manned the pumps - if not the voice trumpet - so very efficiently while I've been away, none more magnificently that Tony 'TC' Cravagan who has sorted out the cash so methodically and left me with an easy job of accounting for four sessions plus this one today.
THANK YOU
_______________________________
3rd. May
SIZE MATTERS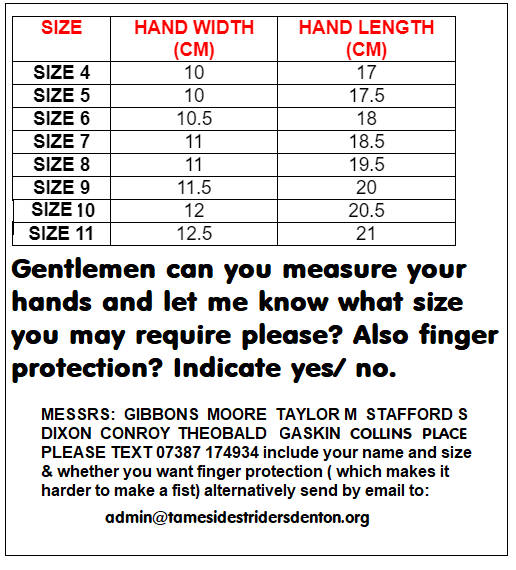 Keith Yardley gets into Mike Caldwell's 'Unders' reckoning as 'Amity in the Afternoon' begins to take shape. Deft with his feet and highly mobile could this development tip the balance the 'Unders' way ?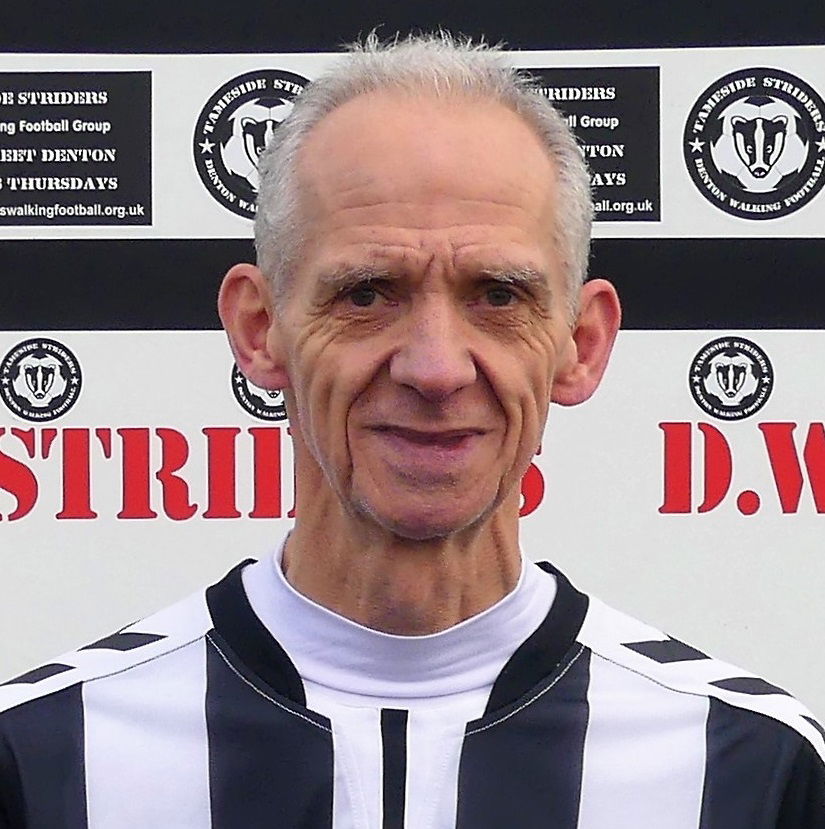 and...BLANCHARD'S BOOST FOR PARTINGTON !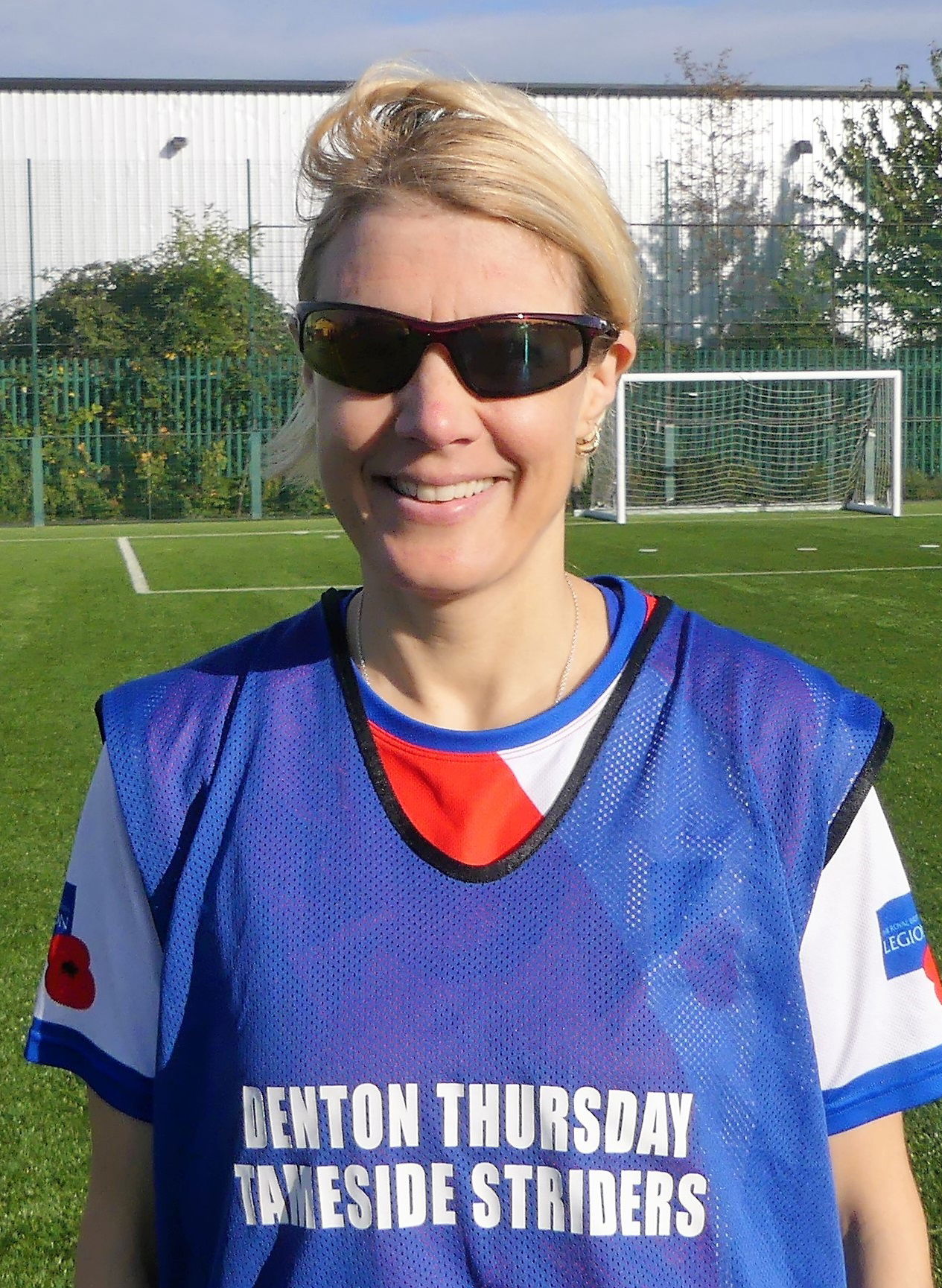 Tracey Blanchard commits to 'Amity in the Afternoon' a vital component for 'Party planning' one would think
2nd.May 2021
**NEW** a link to our latest 'blockbuster' ( it sez 'ere) with appropriate music from The Blossoms as we pay a small homage to goalkeepers past and present and even some who have said they will take on the role in the future - sometimes.
A 'Hand half-way in Glove' production for Tamestriders T.V. as we set about acquiring some !
WATCH ON YOUTUBE NOW ! (please)
__________________
Let's make this a very friendly affair and ensure more such fixtures follow...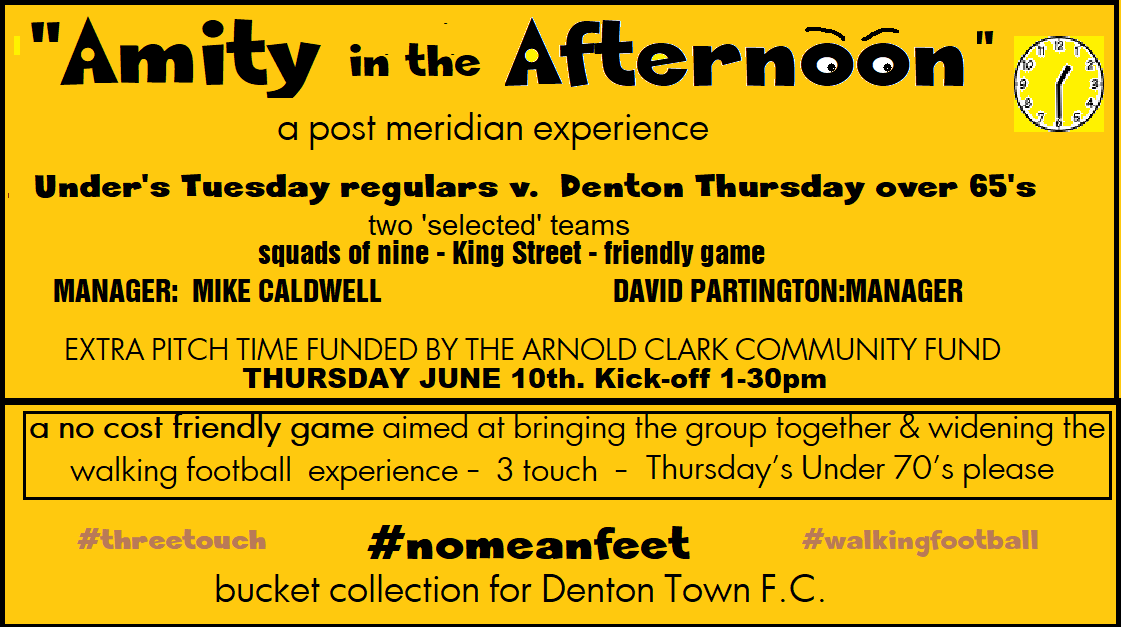 Mike Caldwell and David Partington will manage the teams with Garry Pearce getting a walk out in a playing role for a change. Names are trickling in for this one off friendly. Mike looks to have Paul Theobald and Peter Dixon at his disposal up front with the defensive qualities of John Gaskin and Garry perhaps shoring things up. Martyn Heath in midfield is an option for the Denton man who has lots of experience in managing the 'regular' game of which this isn't.
'The Party' line will be of selecting a team to deal with unfamiliar opponents. Already boosted by the likes of such names as Hadfield and Blanchard, with Stafford S, John Kenyon , Les Breegan and John Leech among others already keen, he will have his work cut out.
It's highly likely Alan Richards will Referee this one perhaps with assistance on the touchline. We'll film it too with luck so let's make it a showcase for a slow non-contact game under the walking football banner.
Names can be registered this week - also taking names on Tuesday and Thursday for May 18th (Thursday players) and 'Tiger Feet' (all players).
ROADMAP
The committee's ideas in focus and dates to remember. Following on from survey feedback the final session in each month will revert to multi-touch when we play walking football. Three touch will feature prominently throughout the rest of the month. Of course this will be reviewed regularly. Sweeper/Keeper games remain three touch at at all times, again kept under review and all opinions listened to as we have demonstrated . This week we meet with Hyde United to discuss a Wednesday session for Over Seventies ( maybe over 69's) at Ewen fields.
We're confident we can come to an agreement but if not we will seek solutions closer to home - thank you for your continued support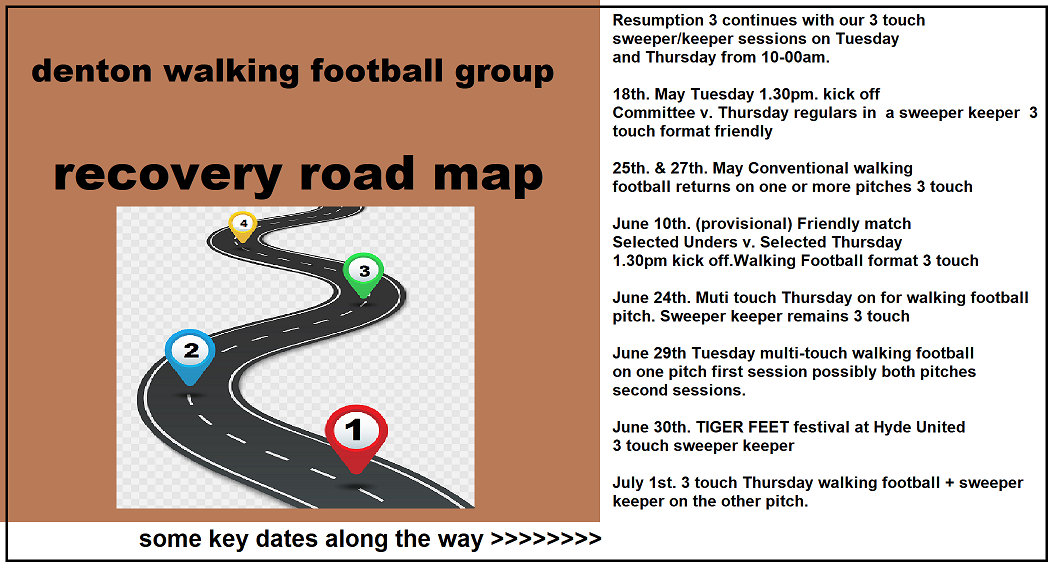 MAY DAY MAY DAY !
We'll be publishing our own 'roadmap' later with some key dates in an effort to simply our way back to something like normality. This week we will begin (or continue) the process of taking names of the interested for our friendly games and for the TIGER FEET festival on June 30th.
30.4.21
How many UNDERS ( who play Tuesday second session) of and over would be interested in playing a friendly game with Thursday's Over 65's and vice-versa? This is likely now to be a Thursday afternoon slot if we can arrange it. The aim would be for sometime in early to mid June. No cost to players. NO over seventies (catered for separately) please unless you're a regular with the Under's on a Tuesday.
Failing this how many would prefer to play a team from elsewhere ?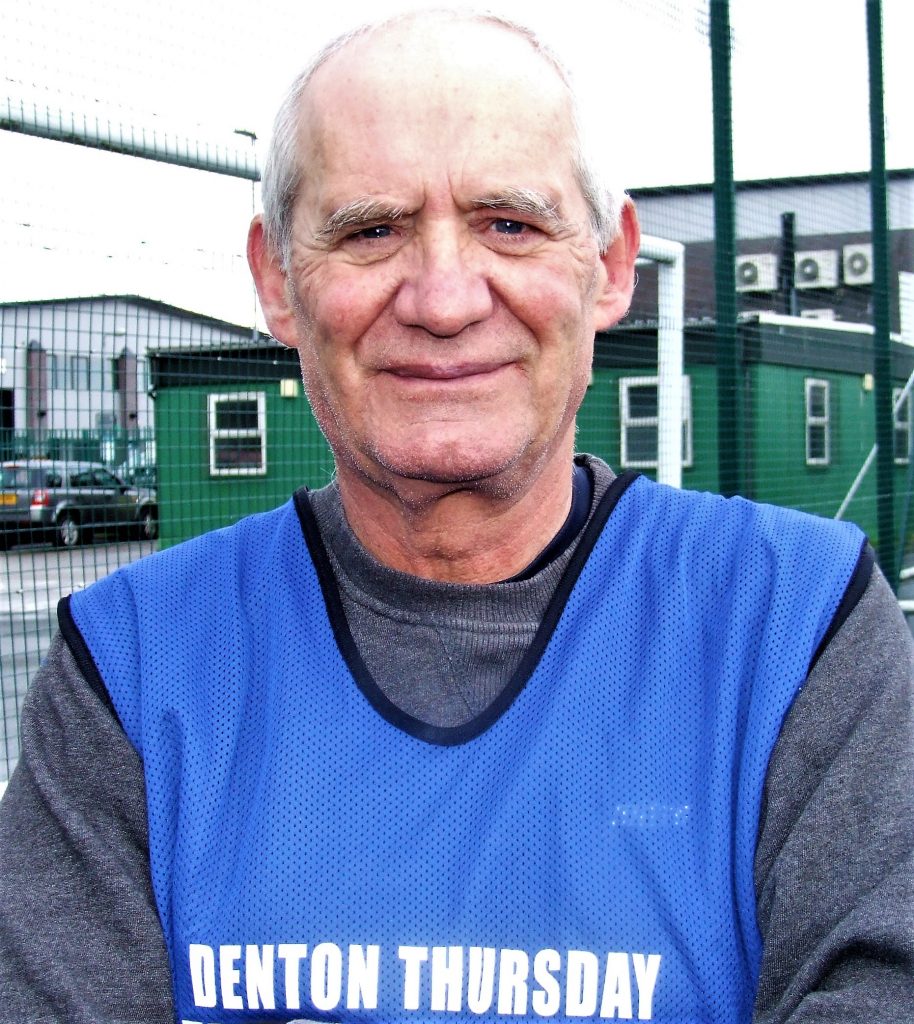 Mike Caldwell - Unders man managerMike Caldwell is willing to manage the unders into this fixture and David Partington has agreed to manage the opposition. We've had a few players register interest already and some of Thursday's walking footballers look up for the challenge.
Whilst we still await the receipt of further funds (promised but not yet delivered) it will be a modest amount of money to pay for some extra pitch time. Given our commitment to an extra over 70's session the Committee is keen to share this opportunity with the slightly younger players, as this is the right thing to do. Any ideas beyond what's outlined above will be considered so please let us know your thoughts.
We're talking about three or four hours extra pitch time in total depending upon the venue. To take place over the summer months, and it's expected it would be a walking football format (not s/k). Confirmation coming when we hear further from our benefactors.
29.4.21
The group can confirm the arrival of a substantial cheque from the Arnold Clark Community Grant scheme.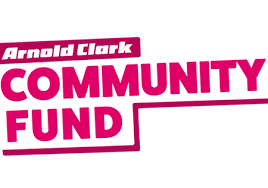 This will help us develop our own over 70's 'Summer Session' which we have been talking about and give us options for others to spend a bit more time on the pitch as the restrictions ease for us all. We are so grateful to the Scottish based car dealership and if you need a new or second hand motor please give their website a look. The application was tendered several weeks ago by the Secretary/Co-Treasurer and will be put to good use in the coming months.
There's no doubt our group ticks relevant boxes in helping older people get the most out of life with the exercise and easy going camaraderie our kind of 'walking football' can provide.
THE POWER OF FIVE
Even extended to our Referee's today . Serious thanks to all of them. Read about numerical perfection on the pitches
...read TC on Thursday
28.4.20
With two new players yesterday numbers are once again an issue. We cannot for the moment accept any more new players over the age of 68. The situation will be closely monitored. For those 'Under's' with fourteen turning up on Tuesday there is clearly room for a couple or three more but once again if EVERYONE arrives to play we will have a problem. The maximum we can safely accommodate in any one session is twenty four across the two pitches, and with Sweeper/Keeper it's better at twenty.
Thursday is a little easier but not much. Our Over 65 Thursdays have steadily grown. We are talking soon to parties interested in hosting an Over 70's session which will appeal to the many septuagenarians we have. This will be a medium term move over the summer. It may lead to a thinning out of numbers as players will be restricted to two sessions per week - otherwise we will be back to square one as stated elsewhere. This is not the worst of problems to have and shows we are doing something right.
Those players who 'strongly agreed' with taking a turn in goal and buying their own gloves will be asked for their sizes soon - if you don't know then your shoe size is often a good guide. The whole point of this exercise is that you are the only people to wear them so please keep 'em in your kit bag and keep 'em to yourselves.
At the current time Goalkeeping without gloves is not possible. We hope to be seeing Goalkeepers once again by the end of June.
Whilst we have your attention can we urge our qualified Referees to consider offering their services a little more often ? The more you Ref. the better a Ref. you will become and the game always needs a Referee - if you want some kind of order. Which we do.
Thanks for reading - here's a postcard from Wales...about our latest album...corrected version - with apologies to George NEWTON
_____________________
27.4.20
This 'new' website went live twelve months ago
thanks for your support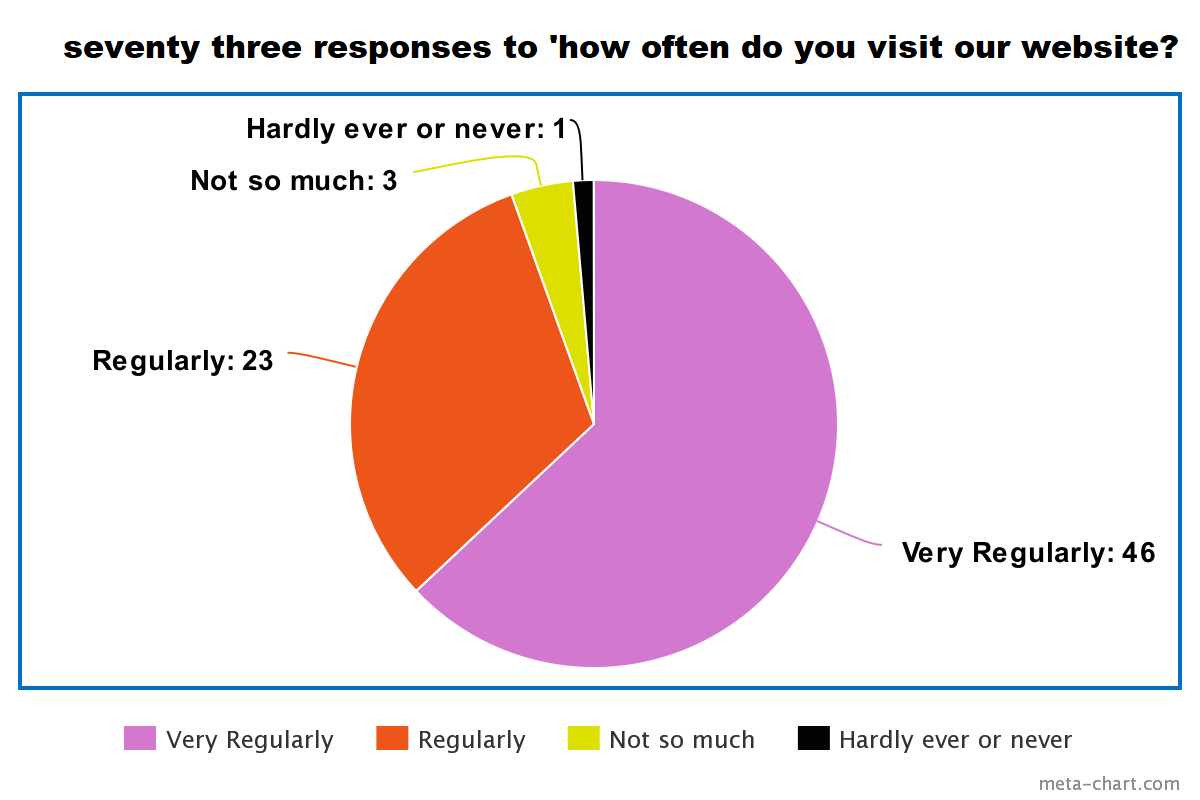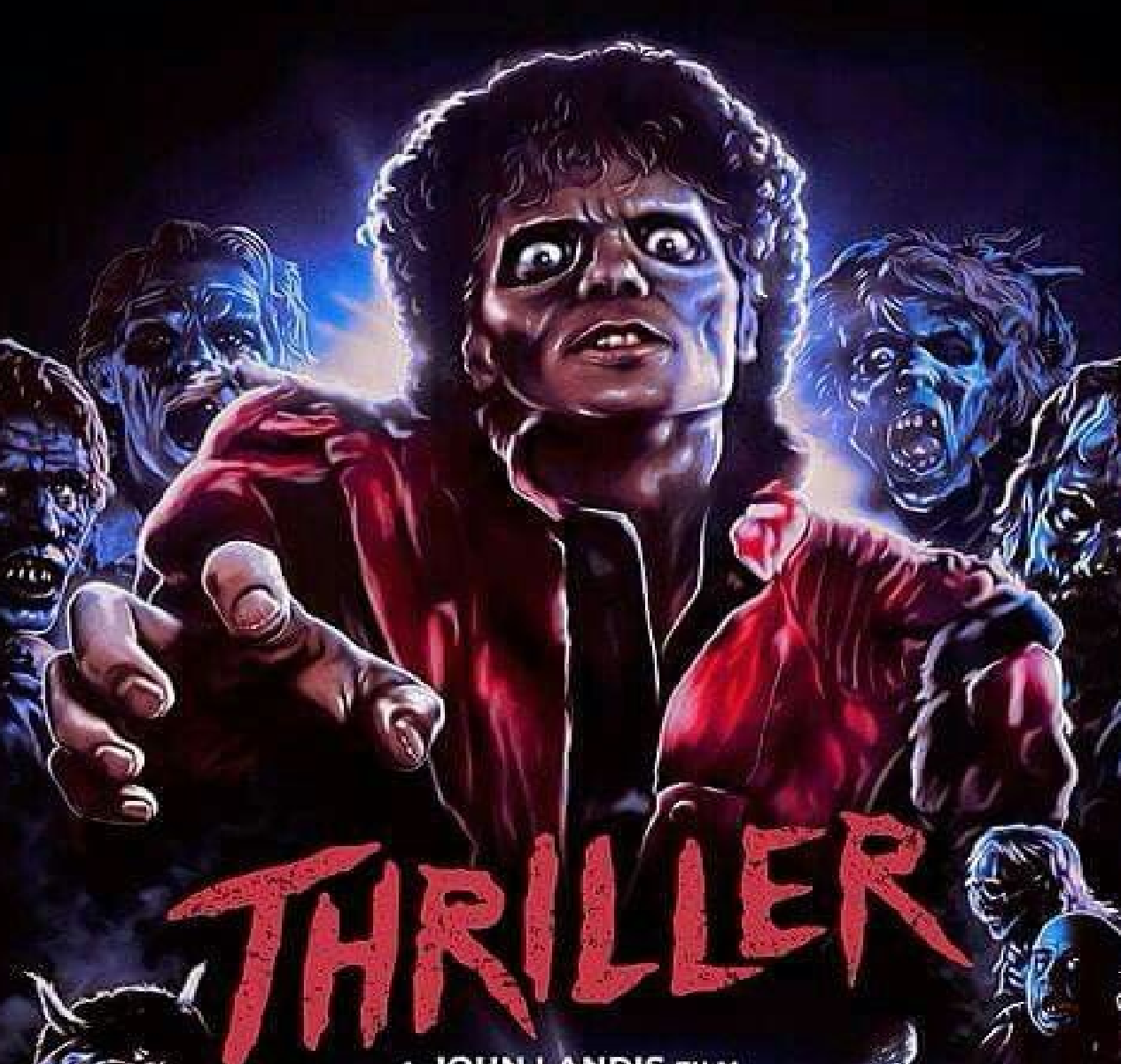 What else would you call a 6-5 ?
see Tuesday page
If the Ed. never sees another pie-chart it will be too soon. Some light relief arrived though in the shape of TC's brief account of today's goings on at King Street. Find it on the Tuesday session page. find it here
Ed's note: Although it's good to chill out on the edge of the Berwyn's (when evening falls chill is the operative word) I'm beginning to miss my walking football sessions. It's stayed dry since Resumption No.3 - a remarkable run of not getting wet !
Thanks to all the committee men who have been organising things and oiling the wheels of D.W.F.G. - augmented now by Garry Pearce ~ Welcome Gaz.
_____________
We once again extend good wishes to those who are unable to attend due to illness or injury. You are missed at the sessions. Looking through the photo albums we are compiling is a reminder that we haven't seen certain faces in quite a while now, and hope that's eventually proven to be a temporary absence.
We do understand however that people will sometimes leave our group or decide to stay away for a while for a variety of other reasons. When this happens for an extended period or departure is obviously permanent their squad number will be 'semi-retired' unless we get the garments returned to us - for which we are willing to pay cost price of £8 per pair. When our numbers approach three figures (100+) then those 'retired' numbers will probably be re-instated and assigned to another player.
So, if you have walked away from D.W.F.G. we are sorry to see you go but it would be greatly appreciated if we could have your black and white bibs back - thanks.
______________________________________________________________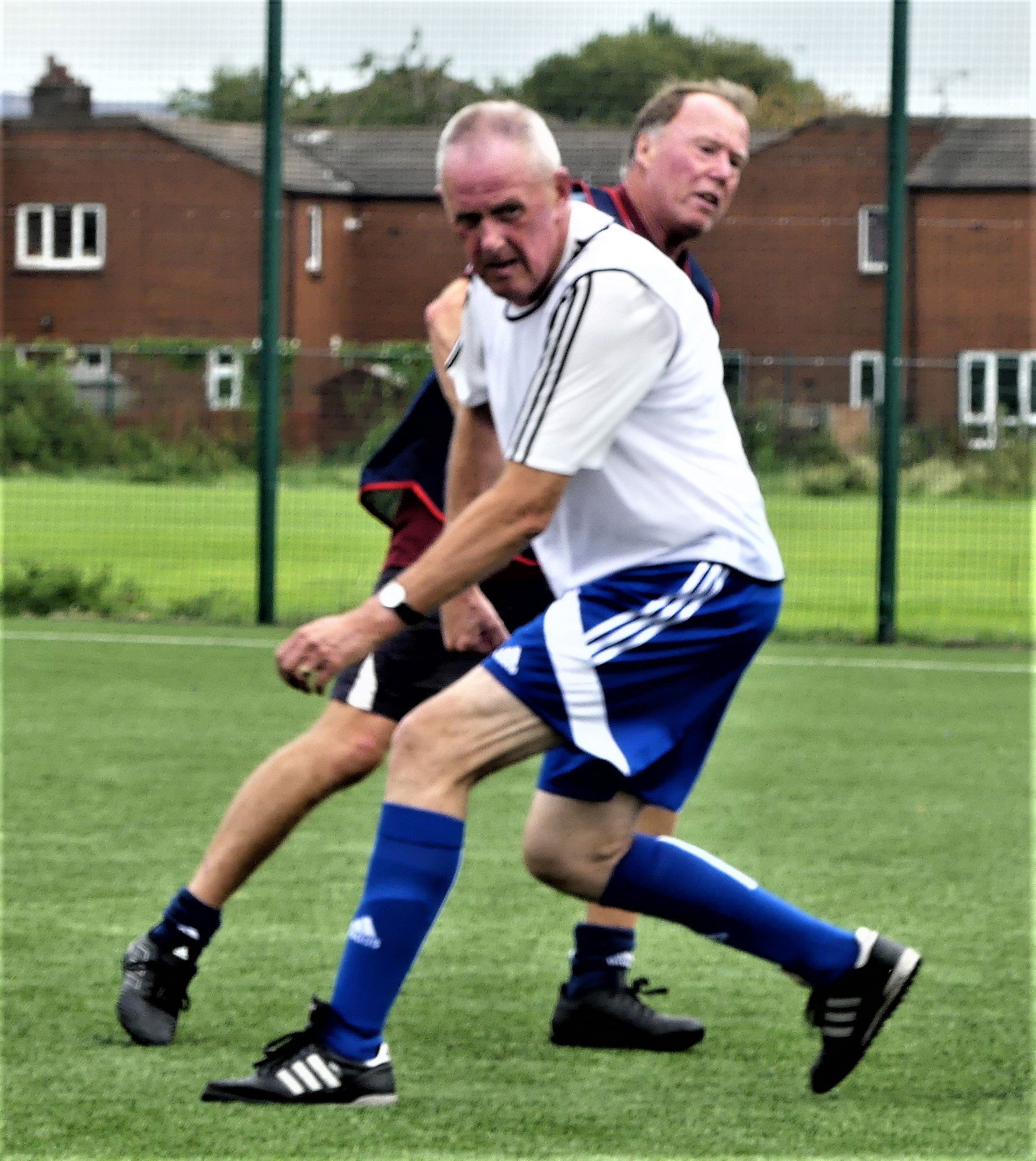 Check out the latest three touch graph on the survey page - it's quite startling. The lack of cards for contact ( 1) shown over 11 rounds of twelve fixtures (144 twenty minutes games) at the F.P.L. in 2018/19/20 seemed to suggest a definite effect, but the results from 73 people polled are quite startling. Food for thought for other league organisers and all who wish to play competitive walking football ?
______________________________________
Life of Pie - having fun with charts and graphs. For more results in the form of pie charts visit the Striders Survey page from the menu top right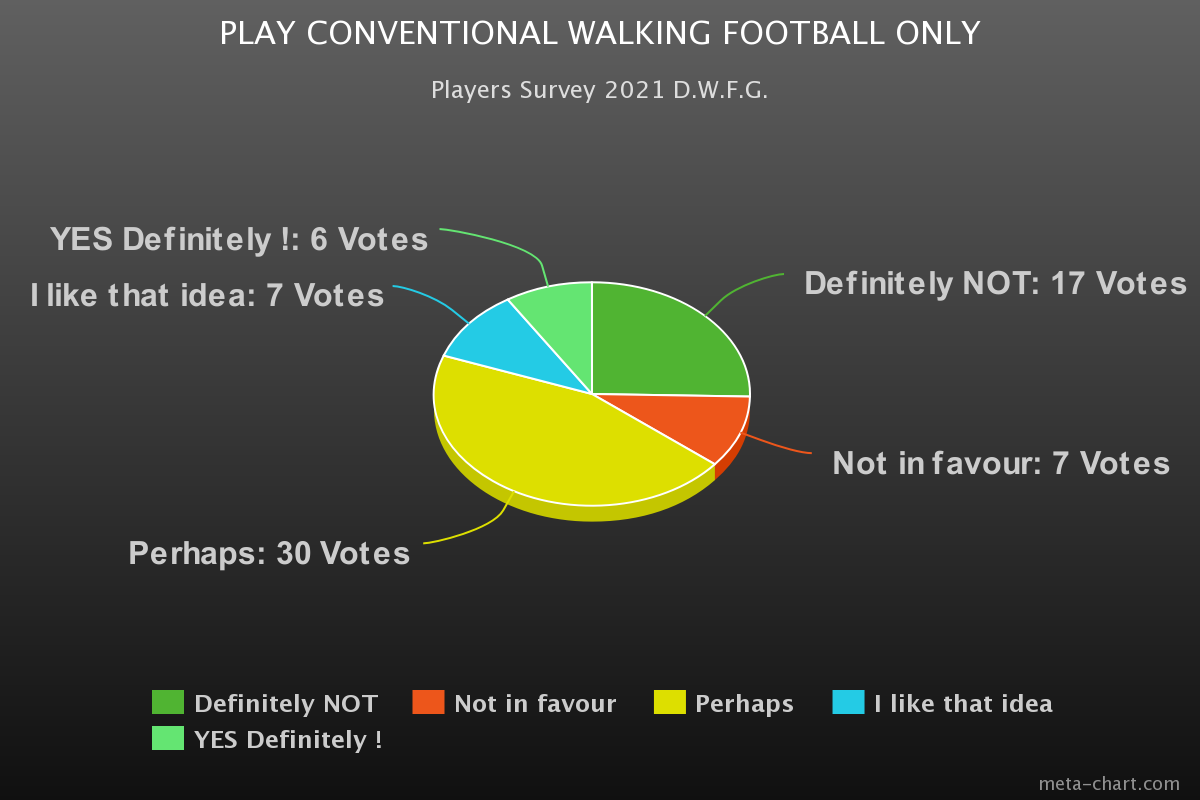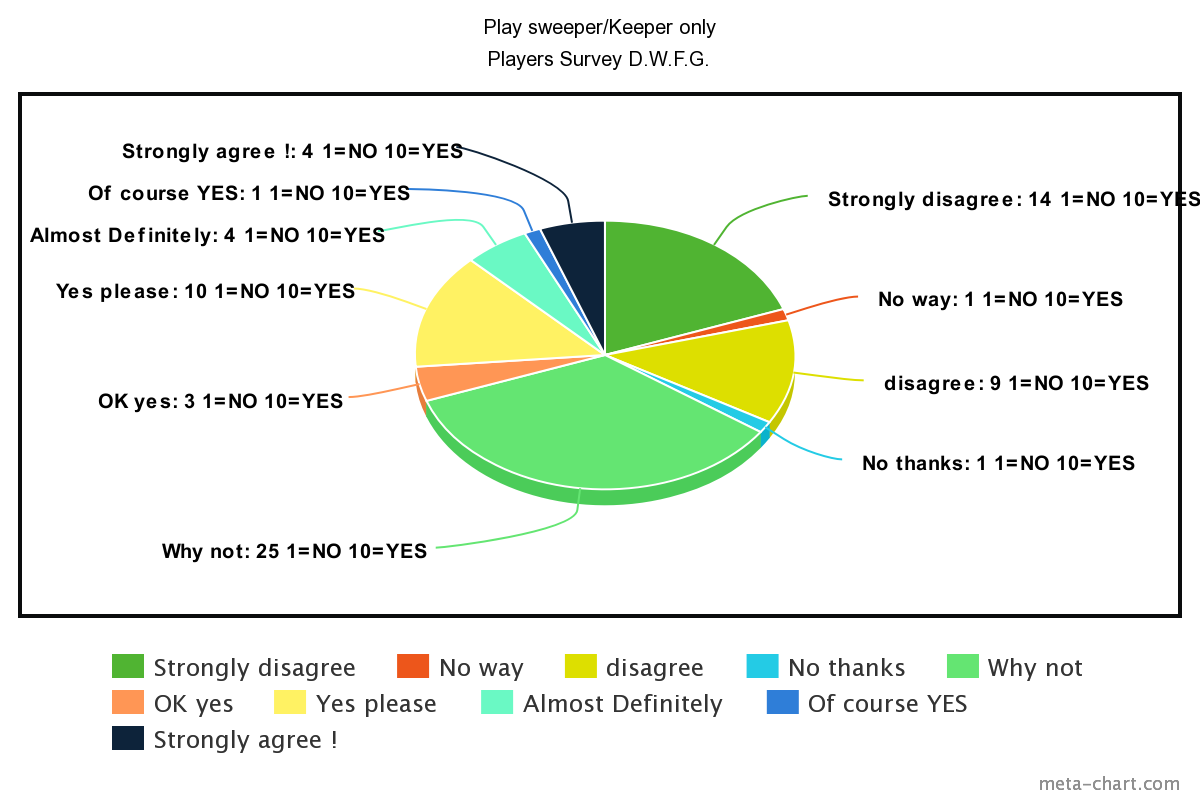 Major points to emerge from the Committee meeting 24th. April 2021.
1. With his full agreement Garry Pearce has been co-opted to the committee and will assume the role of session leader for the Under's second session Tuesday once players have taken to the pitch, the usual people will oversee registration and money taking. Garry will be managing the format with the assistance of experienced players within established guidelines, and making sure the kit (balls and markers where appropriate ) etc. is put away inside the lockers inside Dressing Room 3 after the session has ended. These will be taken from the lockers at the outset of the second Tuesday session. There should always be at least one other committee man present to assist Garry, and we ask players for co-operation too in assisting him. As a popular figure with common sense opinions he has our total support.
2. Sessions on Tuesday and Thursday from the end of May will rotate Walking Football on one pitch and sweeper keeper on the other. Please be ready to rotate at the end of your first game. The exception being the 'Unders' on Tuesday where walking football can be played on both pitches. Indeed this may mean we do not have to buy extra 'Samba' mini-goals. These may well be packed away at just after 11-00am. If the right numbers turn up at that time a big pitch game of up to eight a side can take place - definitely NO MORE than eight. ''Lingering'' will not be required if that's the case. Obviously if numbers exceed sixteen then 'lingering' may well be welcomed. It's very much an ad hoc situation. We have to decide quite quickly , so please be patient but don't expect a second game. Markers will need to be uplifted at the end of the first game/s and another set re-laid dependant on the format chosen. We have plenty of markers and will increase stock further.
3. We have looked at the survey results and decided upon the following. Three touch will dominate our sessions but on the last day of each month teams playing walking football can revert to multi-touch on a trial basis. Sweeper / keeper format will remain three touch at all times as it suits the game. This will start at the end of JUNE. Until then we need to eliminate even accidental contact as much as possible.
4. In addition to the extra funds granted by the Arnold Clark group, The Secretary has been successful in applying for a substantial grant from the Football Foundation, part of which will be spent on goalkeeper gloves to be held by individuals and worn by nobody else . Most players who expressed willingness to buy their own gloves will be so equipped free of charge.
Names will be drawn out of a hat if supply has to be limited, and you will be asked your shoe size, as there is often a correlation between hands and feet. The grant is ring fenced for this purpose and for some extra pitch time which we are of course pursuing at Hyde. If the 70's session is successful then come September we will have to move the venue and / or time. We will cross that bridge when it presents itself.
5. It's almost certain - subject to final negotiations in early May that throughout July and August we will be staging an over 70's session at Ewen Fields, home of Hyde United. (King Street is unavailable) Wednesday's at ten-thirty am. until noon - prompt. Two pitches is the plan with a minimum of twenty players in attendance a maximum of 24. Cost to players £3. Anyone who is over seventy, or reaches that age later THIS YEAR is welcome to come along but register first please. This session will be stricter on pace and contact hopefully reflecting the added maturity of those present.
Players will be limited to a maximum of TWO sessions per player per week unless that player makes a serious contribution to Refereeing each month, and eventually attends a course when available. Please don't assume you can turn up Tuesday, Wednesday and Thursday to play. Strictly two sessions maximum per week or we'll end up back at square one. It is hoped some more of our qualified Referees will offer their services on a slightly more regular basis. Once every few weeks would be adequate.
6. Roy Smith is our seventh sweeper/keeper for the festival after Gordon Nixon opted to go into the hat with the other names all of which will be gathered during the month of May and drawn in a filmed procedure.
7. We may have to increase session fees from £3 to £4 given recent fifty per cent rent increases at Denton Youth. We will all vote on this at the Annual General Meeting in early August and until then the fee remains at £3.
ALL COMMITTEE MEMBERS EXPRESSED A WARM WELCOME TO GARRY PEARCE who's contribution to the group are already highly valued...it's good to have him aboard the good ship that is Denton Walking Football Group in an additional capacity.
Tuesday first session 'Overs' :
139 total points for three touch
74 points total for multi-touch
Tuesday second session 'Under's'
81 total points for three touch
91 total points for multi-touch
Thursday First session (Over 65's)
121 total points for three touch
103 total points for multi-touch
Thursday Second session (Over 65's)
103 total points for three touch
84 total points for multi-touch
Almost all who preferred multi-touch conceded that three touch was likely to eliminate contact - a major consideration at the moment - and always , in truth.
There will be other agenda items too, where questions and suggestions from the survey will be explored with a view of structuring a way forward over the summer in which we can better manage time, and increasing numbers.
As our most regular and senior Referee Garry Pearce will attend and put forward his seasoned opinions on where we should go from here. There's nothing to fix because nothing is broken at Denton - merely a case of fine tuning and taking advantage of certain opportunities which could well be coming our way.
____________________________
22.4.21
Brief details on the 'Thursday' page of today's sessions, the second of which sounds far from satisfactory, on one pitch anyway. The graphic below gives details of our WALKING football festival for players who at least TRY to walk most of the time ~ it may well be over subscribed.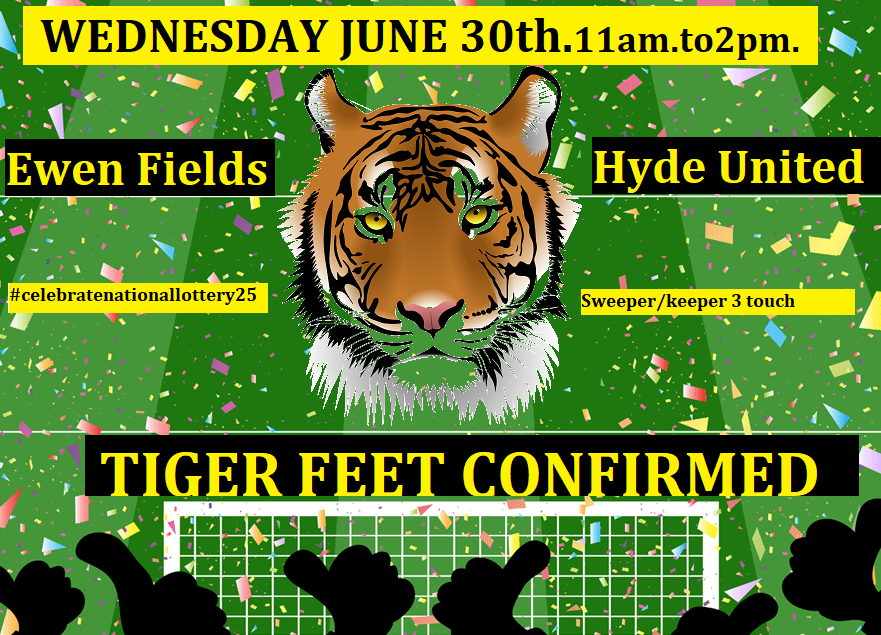 Confirmation by way of an email from Hyde United F.C. this afternoon. Organisation will commence next month.
21.4.21
The friendly with Wakefield Wanderers planned for May 18th has been postponed due to mutual concerns about car sharing before 21st.June. We look forward to welcoming Niall and Mick et al later in the year.
However, the pitch will remain booked for the Tuesday afternoon between 1.15pm. and 2.45pm. and available for a limited number of Thursday players
An ideal opportunity for regular Thursday attendees to get an extra game. The Committee team is also waiting to play, so if you want to take part in this register your name at the sessions no later than the 6th.May.
Depending on responses we'll have either one game or two, and possibly switch teams half way through. Sweeper keeper, three touch format of course in keeping with our current policy, which will be mooted at the weekend. Bring your b & w bibs !

Thursday on a Tuesday - a one off
This 'extra time' is by way of a thank you to the Thursday men for filling the void last year when Glossop regulars had to stay away.
When we decide which way the group is going and all restrictions are lifted by H.M. Government we will have more opportunities for extra curricular activity for all players if they desire it.
_____________
Please return any survey forms you still have, we have enjoyed a phenomenal response with about 85% of forms returned or completed online.
__________________
Check out the comments underneath the 'Zero Contact Heroes' video on YouTube because they are worth a read - Derek is not happy
____________________________________________________________
Relaxed and disciplined slow 'walking football' at its best in this short clip from last weeks 'Unders'
Zero Contact Heroes
________________________________________________________
20.4.21 Tony Cravagan has filed some match reports from an egg-citing day of walking football at King Street...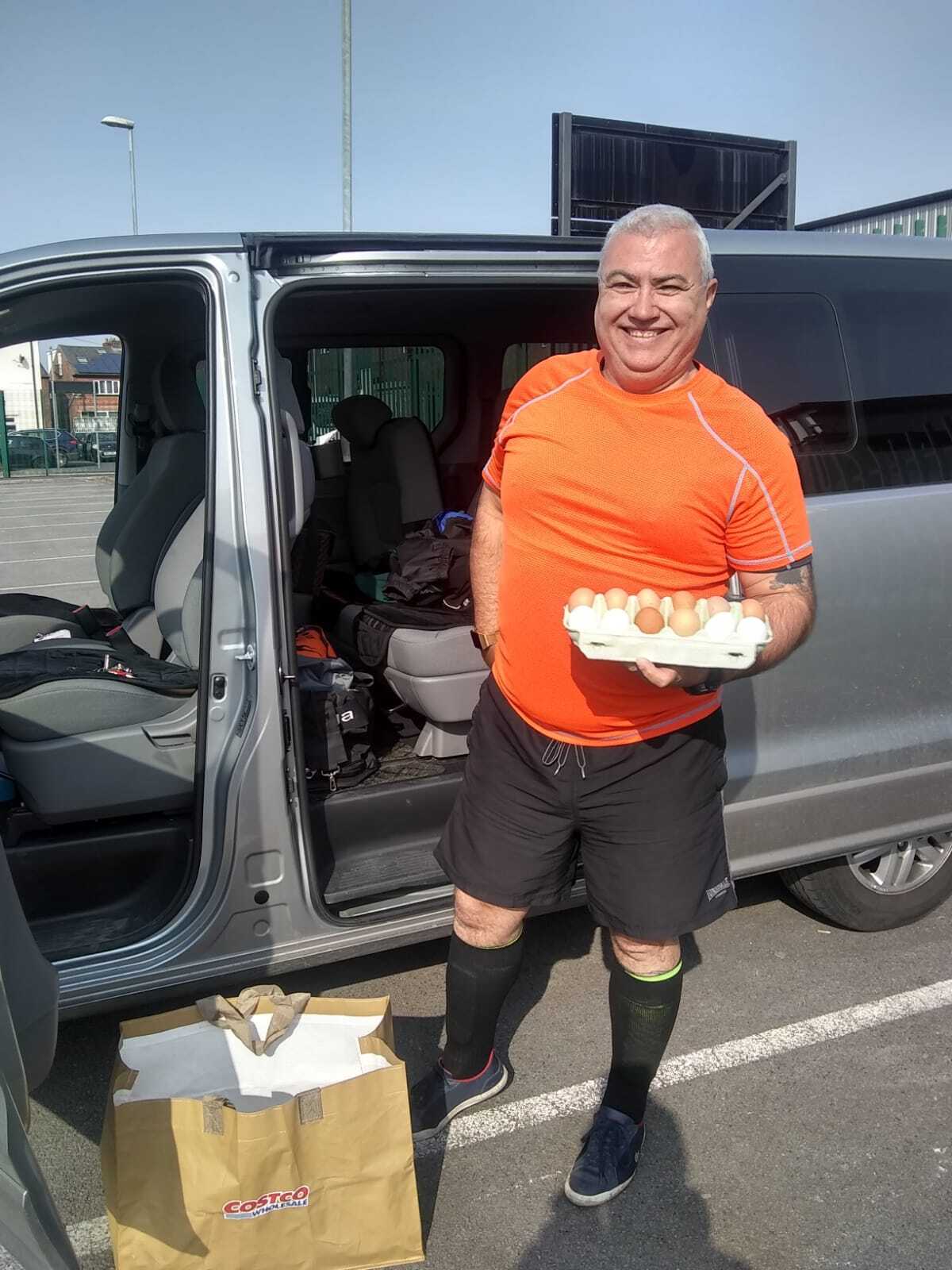 Denis Cudahy - the 'eggman' today did he play for the whites?
__________________________________________
20.4.21The Secretary spoke to Hyde United's Peter Ainger today in an effort to discover the acceptability of Astro-trainers on the Ewen Fields surface. The conversation was inconclusive as enquiries have not yet been made with the manufacturer. The future of the one-off 'Tiger Feet' festival may be somewhat rosier than any medium to long term association with the club due to constant demands on the pitch from the H.U.F.C. 'academy'. Mr.Ainger will have more news for us later this week, and we hope it's positive for a sustained connection with the famous old football club and its excellent ground and pitch.
Rest assured if necessary, other alternatives will be found and we will be expanding our activities in the medium term. The numbers demand this as well as the new enquiries which are coming our way weekly. A solution may indeed lie closer to home.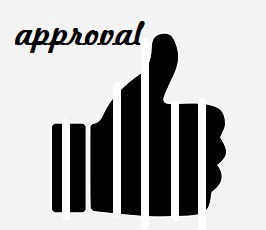 Further analysis of the Survey results in so far reveal a striking approval rating for the committee and our decisions. With forty plus players 'strongly agreeing' they are pleased with what we do, and the rest of the results dropped no lower than an eight out of ten score with the majority of the others returning a number nine. Such confidence is appreciated and be assured any changes will be carefully plotted and will bring what's best for our group going forward.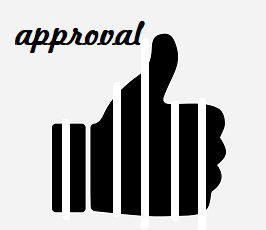 The Website also scored highly Of those who can access the internet from 63 returned forms we scored an average of 8.10 in terms of regular visits, with almost half saying they 'strongly agree', registering a maximum '10' score.
With activity on the Facebook group dropping off, and the 'Whats App' group membership remaining static , this is clearly the space for group news and activity.
More survey 'analysis' to come.....
__________________________________________
19.4.21
The first data from our survey forms is being recorded and 'analysed' ahead of Saturday's meeting of the committee. It's already clear with 55 forms returned that there is overwhelming acceptance of Sweeper/Keeper, but a willingness and desire to rotate between the small goal game and regular walking football. Three touch is popular across all the sessions but not exclusively so. One or two exceptions aside those who do not like three touch say it 'helps to eliminate contact' by a substantial weight of opinion.
We have no shortage of people willing to act as goalkeepers, and most say they are prepared to invest in a pair of gloves of their own. Two of those volunteers have declined to equip themselves , thereby meaning they cannot take up the position in Covid times.
IMPORTANT Nobody should be buying themselves any gloves just yet please.
Thanks to all who have returned their forms so far, we still have about twenty outstanding so if you want your opinion to count please return them to a committee man tomorrow, Tuesday or Thursday or alternatively complete the form online from the menu above. Cut and paste to give your answers before emailing them to admin@tamesidestridersdenton.org
17.4.21
A newly edited REFCAM 4 is online...less lead out now when the camera was left running - press the button twice to STOP !
_____________________________________
15.4.21 Several new experimental videos online at Tamestriders t.v. body worn REFCAM's - any value in them - let us know.
Probably better footage from fixed positions but we innovate like few others. These are unseen, unchecked and totally unedited. Constructive criticism is welcome - nit-picking decisions isn't.
https://www.youtube.com/channel/UCuWT2I4A_i1x_i3Mo3pL-_g
15.4.21 And another beautiful morning at King Street with slightly milder temperatures than we've seen of late. Two 4 v. 4 games were followed by two 5 v. 5's . We had an experiment with a body worn camera worn by myself as I Refereed - if you get seasick easily this footage may make you queasy - mixed results I'd say, I wonder if you think it was worth trying? The cameras (for me) work better from a fixed point. We have some Pitch one footage with Mike Taylor sweeper-keeping in black. Links later on the relevant Thursday page. All totally unedited to save time and effort. First look at the 'rushes' revealed a fine Alan Brodie strike on goal.
Thanks are due again to Roger Place, scorer of a superb 'goal' today for his latest donation.
We are constantly getting enquiries for places and it's clear we need to expand. Just what form that expansion will take is open to question at the moment. Committee members already devote a lot of time to the two sessions for no reward. We may need two players from the 'Unders' Tuesday session to take formal charge of putting away the equipment, including taking charge of an extra set of mini-goals at home to return the following week. These aluminium goals are not cheap, and we cannot risk their loss.
With our rent increase announced on Tuesday a straw poll of a few remaining Thursday players suggested they would not be averse to an increase to £4. We can hold prices steady at £3 until the A.G.M. in August. A 33% increase would compare favourably to a rent increase of 50%. all players will be given the right to speak about this in due course.
- - - - - - - -
About fifty survey forms have been returned so far - thanks. More than enough to get a flavour of what people are thinking. Remember you can complete online if you wish. Data will be collated over the next week. If you bring your forms back net week hand them to Tony Cravagan or Gordon Nixon please and I'll get the information from them. The Committee will meet on Saturday 24th. if our regular time doesn't clash with any major pro. football fixtures.
____________________________
The 'Tiger Feet' festival due for Hyde may run into a snag with footwear concerns. We are seeking urgent clarification of what's acceptable on the Ewen Fields surface. We have played on their pitch before with Astro-trainers and hope nothing has changed. Moulded studs are not suitable for our sessions of walking football.
If, as is keenly hoped the festival can go ahead , we have enough volunteers to fill seven Sweeper-Keeper positions. The team names are coming in 'Hyde-D-Hi' 'Hyde Flyers', 'Outcasts', 'Jerry Hat-Tricks' and 'Goalden Oldies' so far.....could we have a 'Ho-Dee-Ho' , a 'Ewen Yours' or even a 'Ticket to Hyde' ? The ball is in Nigel Metcalfe and Terry Hayden's court. Give it some thought please chaps.
_______________________
_________________________________________________________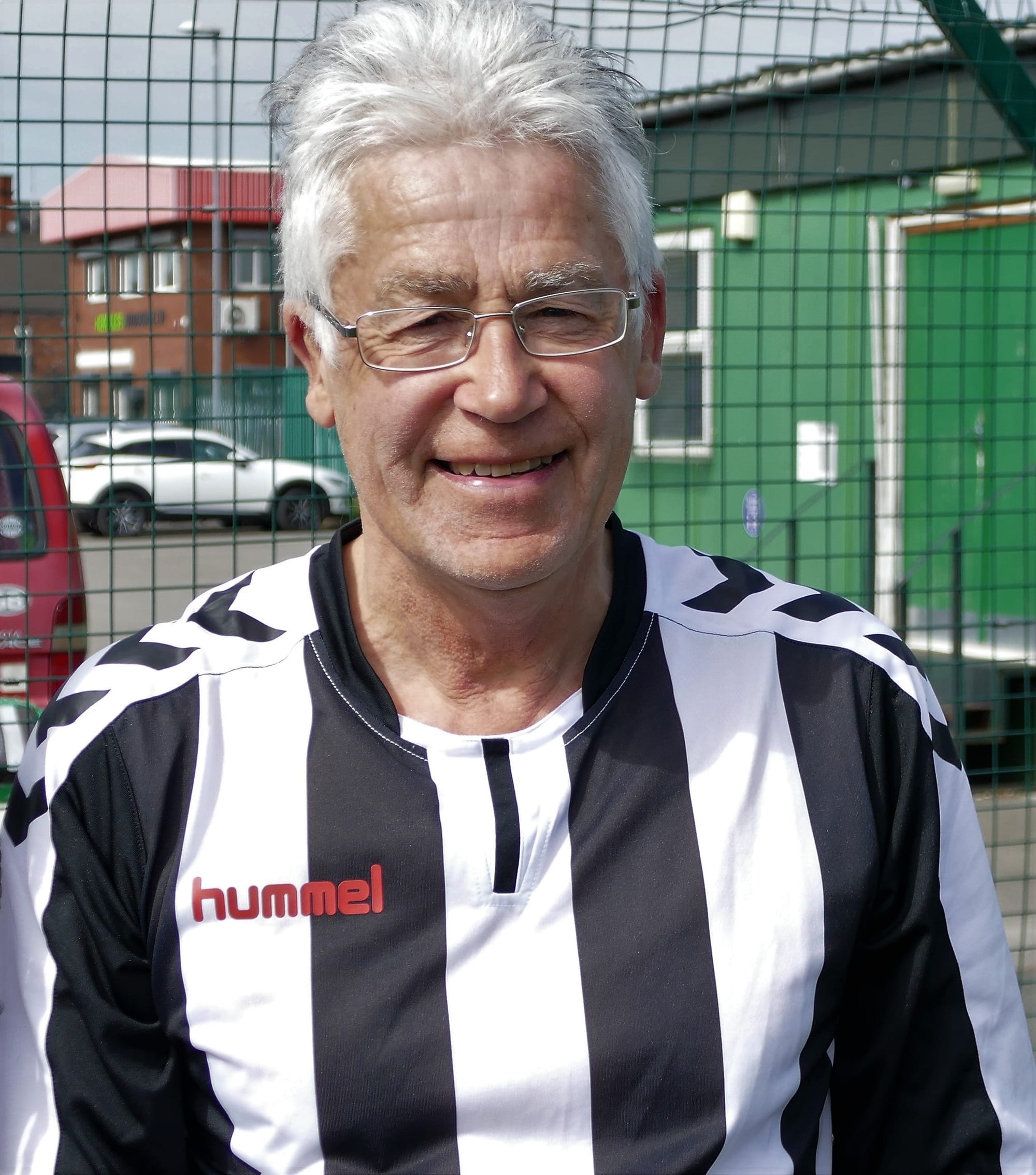 Graham Oakley in his Strider's shirt yesterday


News is coming SOON of our resurrected festival 'TIGER FEET' at Hyde United F.C. aimed at D.W.F.G. players we're going to need seven teams for this Sweeper/Keeper event. Demand might well outstrip places but first of all we need seven volunteers to play the sweeper/keeper role throughout six games.There will be a trophy awarded to the most proficient S/K who concedes the fewest 'goals' .This is a basic building block in the planning for this so get your name in by email a.s.a.p. to admin@tamesidestridersdenton.org
or text to 07387 174934 alternatively see any committee member over the next week or so . Of necessity this will be first come first served for these places. We do not yet need names for other positions. It's going to be a day to remember and one you might not want to miss - Wednesday June 30th. 11-00am to 2-00pm we'll have more detail very soon.
NO COST INVOLVED FOR PLAYERS THIS WILL BE A NATIONAL LOTTERY FUNDED EVENT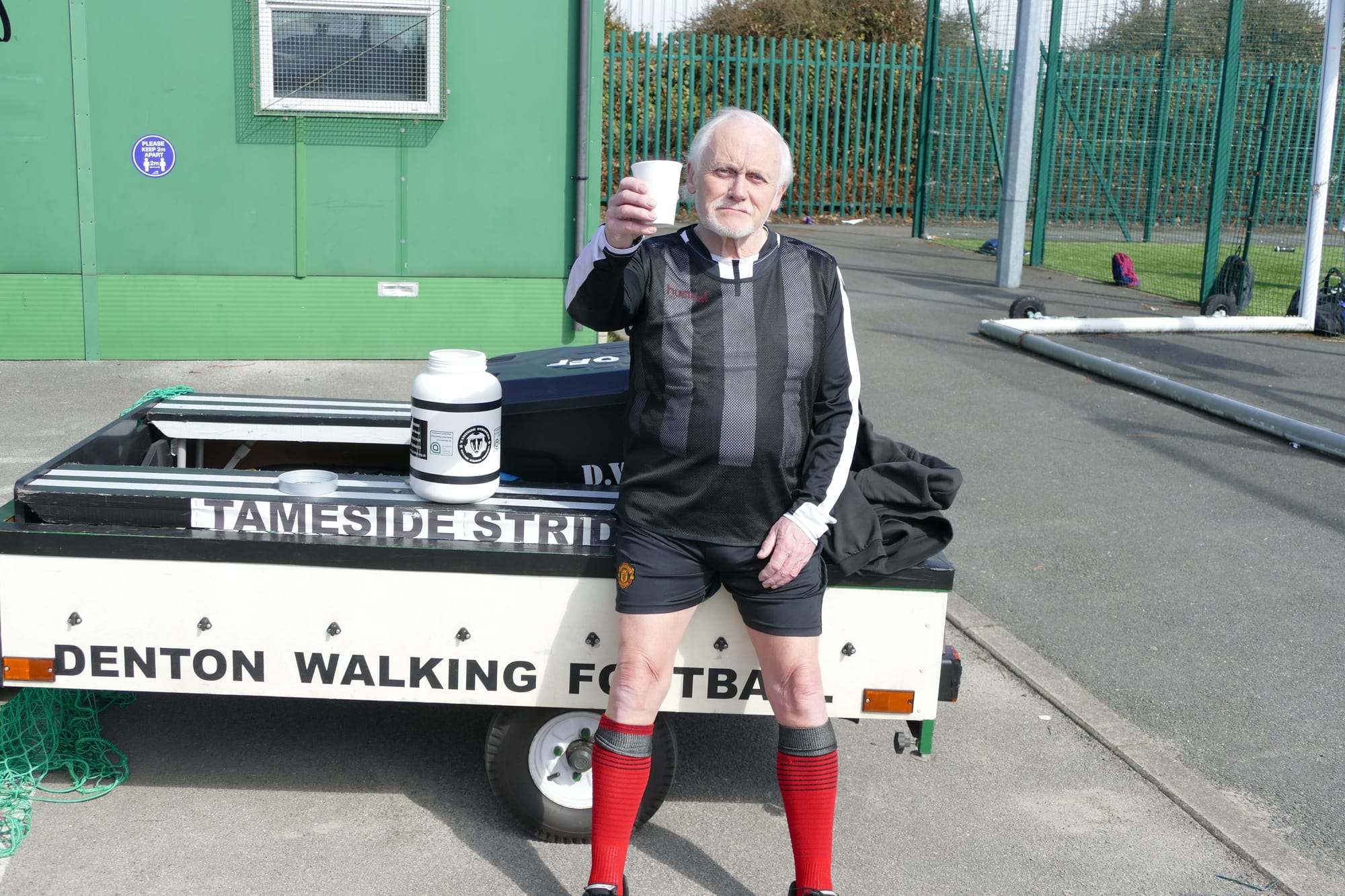 13.4.21
SOMEBODY FOUND A YELLOW BIB LAST THURSDAY LYING PITCH SIDE ,BUT I CANNOT REMEMBER WHOM - WAS IT YOU?
PLEASE TEXT 07387 174934 if it was you. The owner is now known.
_________________
On arrival at King Street this morning the Treasurer was greeted with news of a hefty 50% price increase for the pitch rental from May 1st True, this is the first rise in rent we have seen , but with an even more substantial bill every four weeks to pay now we may need to contemplate a rise in playing fees, which have been steady at £3.00 for over three years. Another alternative would be to reduce playing time to two hours per session, instead of the two and a half we currently enjoy, but frankly do not maximise. Nothing will be decided before our Annual General Meeting in August. In the short to medium term we can absorb the increase. Everyone is welcome to chip in an opinion on this when you next attend.
Today we had two five a side games in each session.
Thanks to Denis Cudahy and Garry Pearce for Refereeing and Gordon Nixon and Colin Fielding who shared the officiating in the second hour.
Four lingerers were accommodated within the 'Unders hour'
We will have video and a few photos in due course Good to see Bernard Roddy back in the fold this morning, apparently he was on very good form. On pitch one yours truly played in a black bibbed team that managed to squander chances galore but still walk out winners. A great game to take part in.
Q:where's your camera when you score a belter?
A: Covering events on the other pitch !
______________________
12.4.21
please remember to bring your survey forms back this week
Check out the 'akaso-action-cam' page for today's clip.
Action at both ends and we'll soon have both ends covered
_________
______________________
Two for the price of one - well, near enough !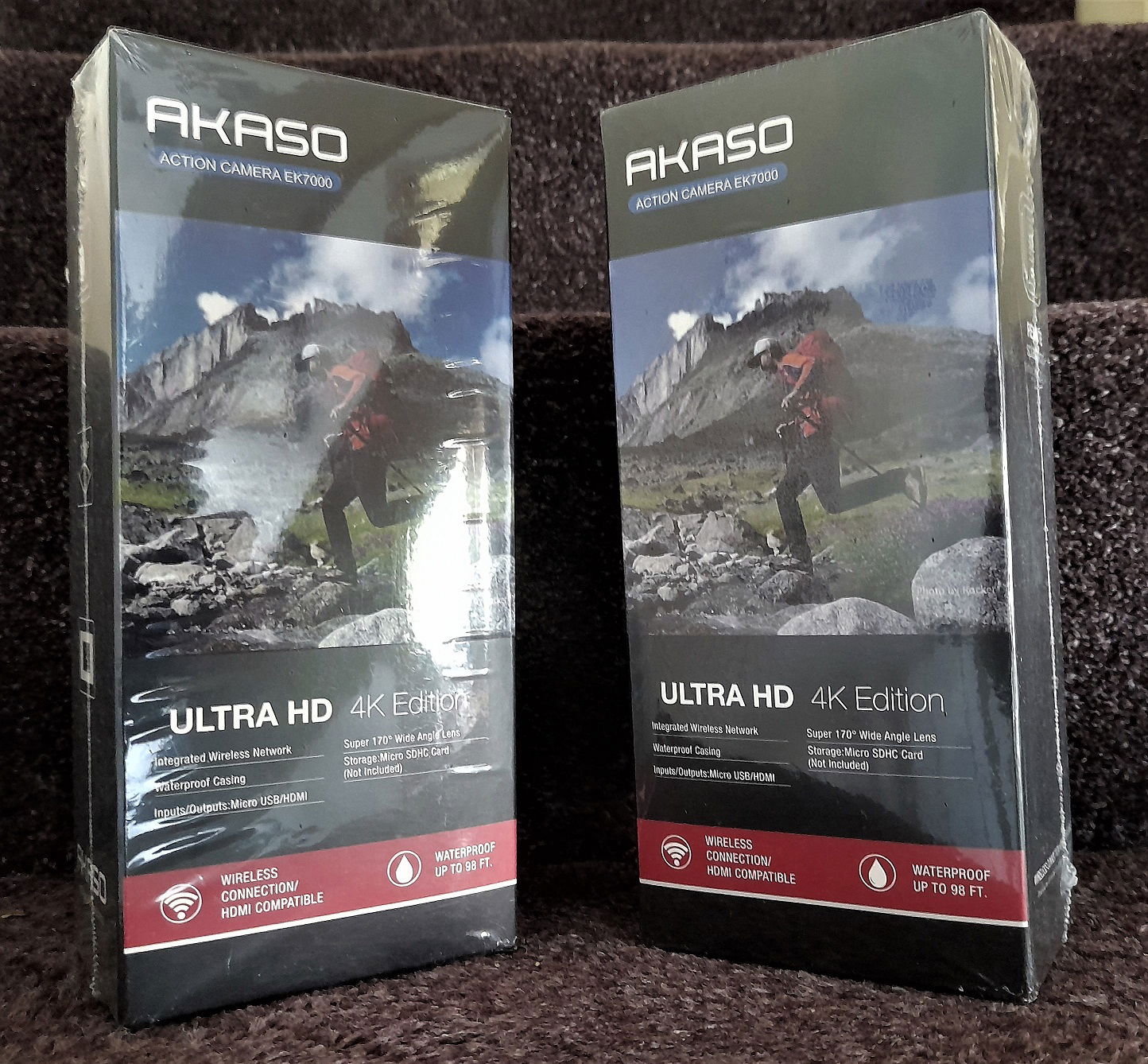 because it's a game of two halves !
11.4.21
Good luck to David Wilson who this week is undergoing the second of two procedures to remove cataracts, this one from his left eye. David has had his share of setbacks but retains all of his enthusiasm for the group and its activities.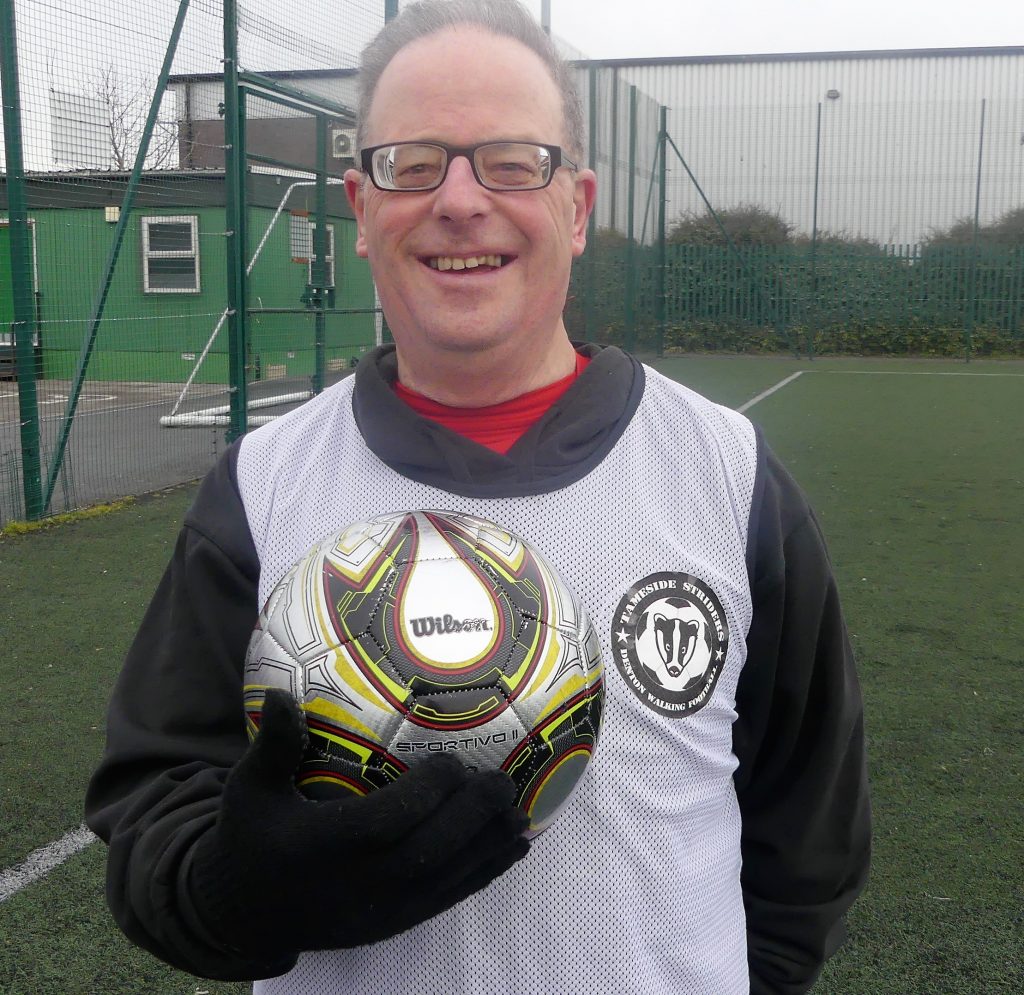 Dave Wilson
David's vision has been impaired of late but soon the only blur will be David himself moving up the flanks at King Street ! David has expressed a wish to donate a trophy to our first upcoming festival (more on that later) in memory of his late Sister. This will be awarded to the sweeper/keeper with most shut outs. Clean sweeps , clean sheets call them what you will. It's a specialist position and some players are very adept at blocking the path to those miniature goals. Bill Lancashire, Roy Smith et al. It's going to be an interesting proposition for those who like to sweep.
____
__________
The group should be taking delivery of two Akaso EK7000 action cameras today. So he will know his 'Akaso from his elbow' very soon Tony Cravagan will be familiarising himself with this nifty little device and between us we'll be capturing more and more unmanned output from strategically mounted cameras.
Something for the weekend Sir (or Madam of course)?
We have a new page especially for the camera's output. The clips will change regularly as there's only room for one the way the page is formatted.
Look at the menu above and cop an eyeful of a splendid Partington pass into the goal from his own half, and a Geoff Griffiths enjoying himself, bagging a couple of strikes in the process, including a penalty after defender ingress into the 'D'.
10.4.21
Today's committee meeting discussed several points. Member's can get a report by email if they request one Please include your name with the e.mail if it's not obvious by your address.
admin@tamsidestridersdenton.org
____________________________________
VIDEO with VOICEOVER (comment on youtube please)
_________________________________________
BREAKING : Editor's survey answers - if anyone cares
9.4.21
Brock around the clock ! yesterday's portrait shots linked on the Thursday session page
Get your surveys in a.s.a.p. please - the Ed. will show you his later today
Work starts soon on arranging 400 + photographs into 4 albums...'THE HISTORY OF US'
IMPORTANT COMMITTEE MEETING SATURDAY at 4-00PM
EVERYONE WILL BE UPDATED A.S.A.P.
8.4.21
THE DAY OF THE HAT TRICK
Around about forty people at Denton Thursday, most of them playing in the four games we staged on the two pitches.
An outbreak of black and white stripes across two sessions as A Bevy of Badger's badgered, and set about making the morning special whilst easily shaking off lockdown torpor.
Four sessions in, and Resumption 3 is going well.
Richards Refereed a lively opener on pitch one at the northern end of the ground.
Whites were early leaders with Kieran and Bemrose registering accurate strikes. Terry Hayden inspiring confidence at the back.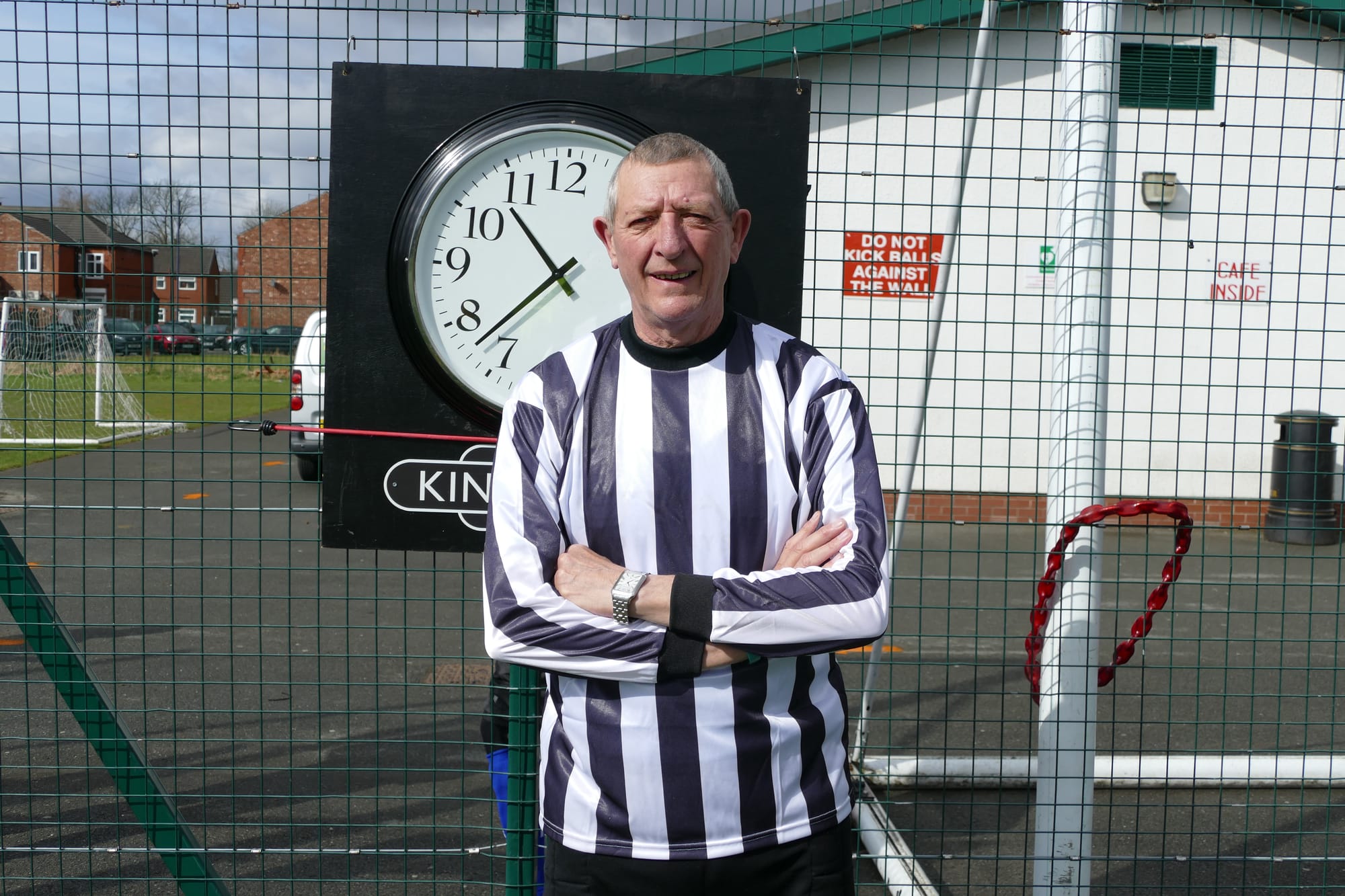 Terry 'they shall not pass' Hayden
Geoff Griffith pulled one back from the spot after Mike Kieran's ingress. Frank Matthews went very close from the left.
A Dave Partington 'special' brought Black's level before White's got their noses in front again. Joe Bemrose notched up another hat trick - his second this week !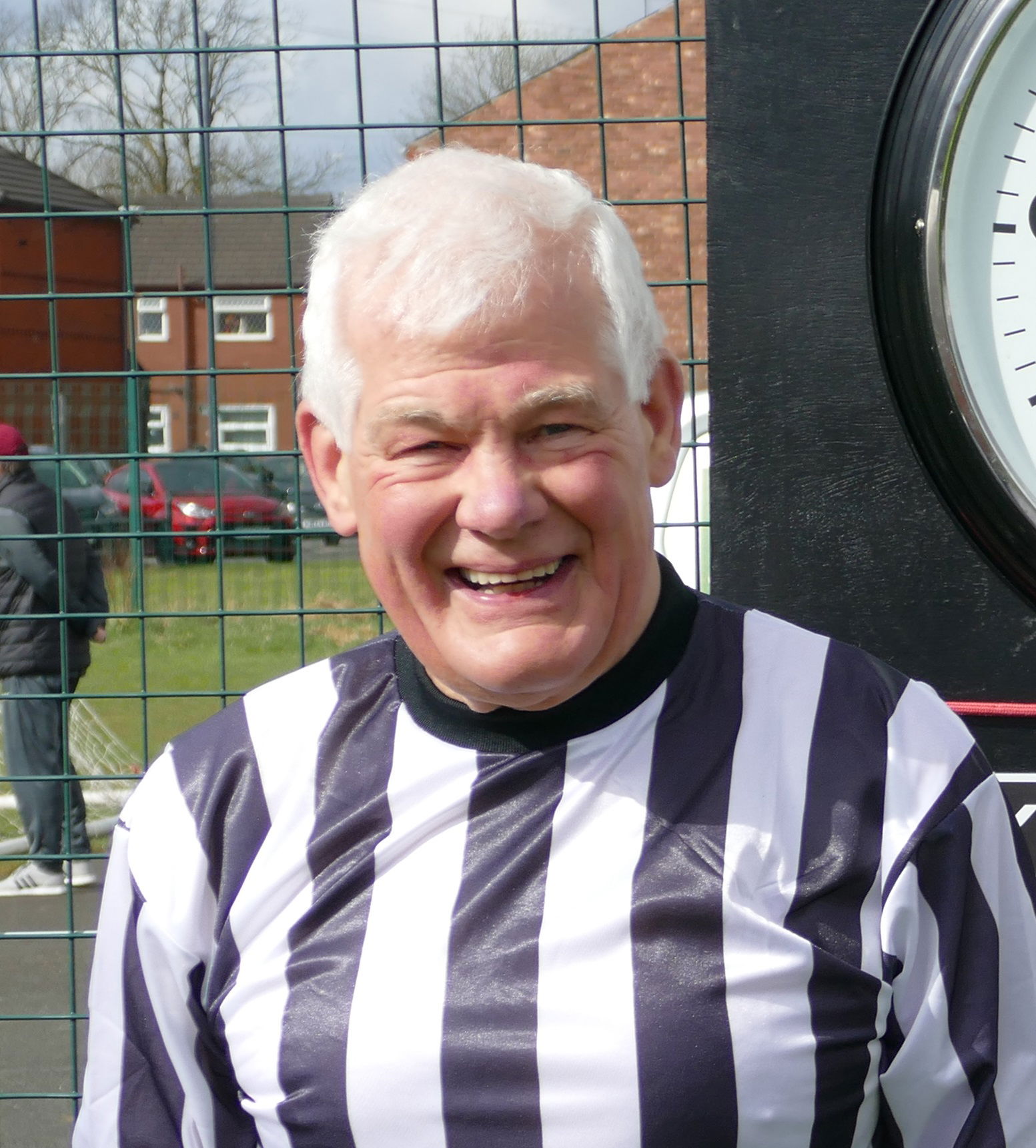 Geoff Griffiths - filled his boots today !
Geoff Griffiths also with a hat trick today - at the fulcrum of Black's invention potted another penalty. Again MK donned the guilty mantle with his ingress. A Steve Birtwistle burst gave Joe Bemrose a gilt edged chance to reduce the arrears from the spot but Birtwistle redeemed himself to bag the winning goal for his Black team.
PEARCE PURRS POST MATCH....
What followed on the same pitch was described as "the best game of walking football I've seen for a long, long time" Coming from Garry Pearce that's praise indeed. Few have seen as much walking football as he has, and we all know he's not one for flannel.
Blacks had stormed ahead. A cheeky goal off the left buttock of Alan Richards and another from Mike Caldwell saw to that and then Richards added another benefitting from some fine passing between Steve Amison and Mike Caldwell.
White's were nimble and mobile, often a euphemism for running but there was very little of that today. Blanchard was always threatening and Peter Collins up field in a different kind of role for him was dangerous.
Richards dropped back to sweeper / keeper and produced some timely blocks before stepping up to convert a penalty for his hat trick.
Mike Caldwell also hit the back of the net three times including one from an incredibly acute angle. A feat mastered earlier by Peter Collins his near Denton neighbour. Has Mike been coaching in lockdown ?
The game had everything. Perhaps too much contact as the excitement mounted, but nothing malicious. Garry Pearce was busy.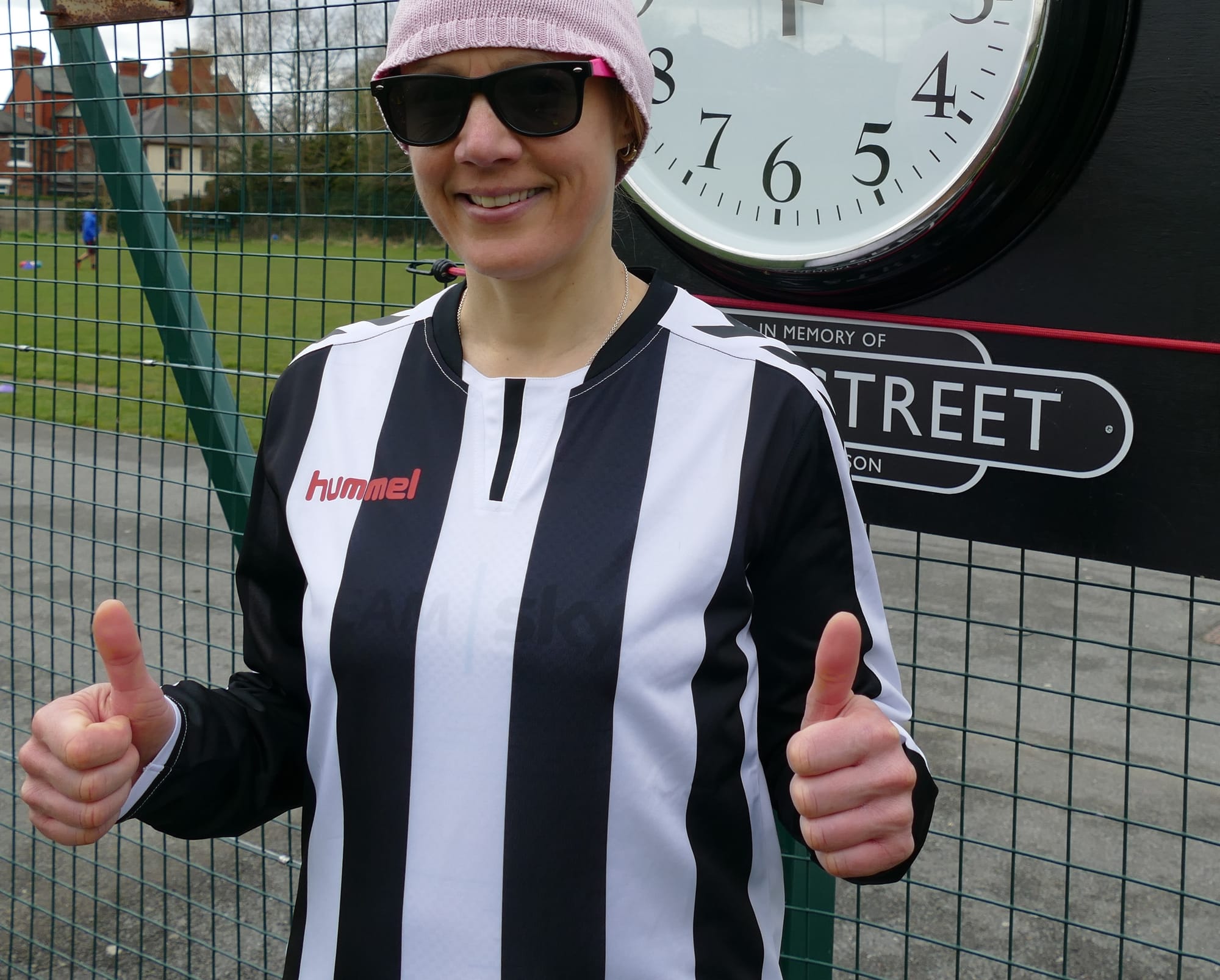 White's anchored by a Roy Smith in magnificent form fought back. Smith himself drove one home and Tracey Blanchard was on target too and it was she in fact who grabbed the equaliser with the last kick of the game. Clem White was raiding from the right and Richards and Quinn battled valiantly to stem the tide. Pete Ward a willing worker on the right for Blacks.
The team aren't writing too many match reports at the moment but this one was something special. Somebody else may well chip in with reports from the other games.
This one ended six-six, and a superb time was had by all.
Thanks to Garry for Refereeing .
Tony Cravagan had Refereed the first match on pitch two. He then played in the second game, another high scoring draw. The team selection has been delegated more recently and everyone seems to be getting it right most of the time. 'Party' picked the line ups for this one. Colin Fielding and David played and Ref'd a half each. Committee members working in tandem and shouldering the burden. David Wilson ensuring every arrival took home a survey envelope.
We do not know how much these sessions will change as a result of the questionnaire but there's an element of if it 'ain't broke don't try to fix it' about Denton. Sweeper/ Keeper is a brilliant game and WILL continue, going forward whatever the results that come in. Especially on a Thursday - a session that was founded on 'difference' from the start.
So many people are asking for extra days, or to bring their friends along. I hear you, we hear you BUT numbers are still a little tight. We may have to find a way of thinning out the numbers just a little. There are several people who have not come back across the last fortnight, most for reasons we know of. Five v. Five on our pitches is ideal. We can just about live with 6 v. 6 in extremis. Please be patient while we analyse the information that comes back in and plan ahead as Spring becomes the Summer. Which is FESTIVAL time so keep your eyes peeled. The Tiger, soon to be released from his cage is on the prowl once more. There will be more demand than capacity so get ready and keep yourself well informed of what's afoot - Thank You.
(As this bulleting resembles a match report it will eventually be migrated to the Thursday pages)
________________________________________________
7.4.21
If you cannot get hold of a hard copy of the survey go to the survey page from the menu above - cut the questions and paste them into your email adding your answers as necessary. Send them to admin@tamesidestridersdenton.org
Nobody needs to feel left out
Yesterdays victorious White's (Overs) see the Tuesday session page for more photo's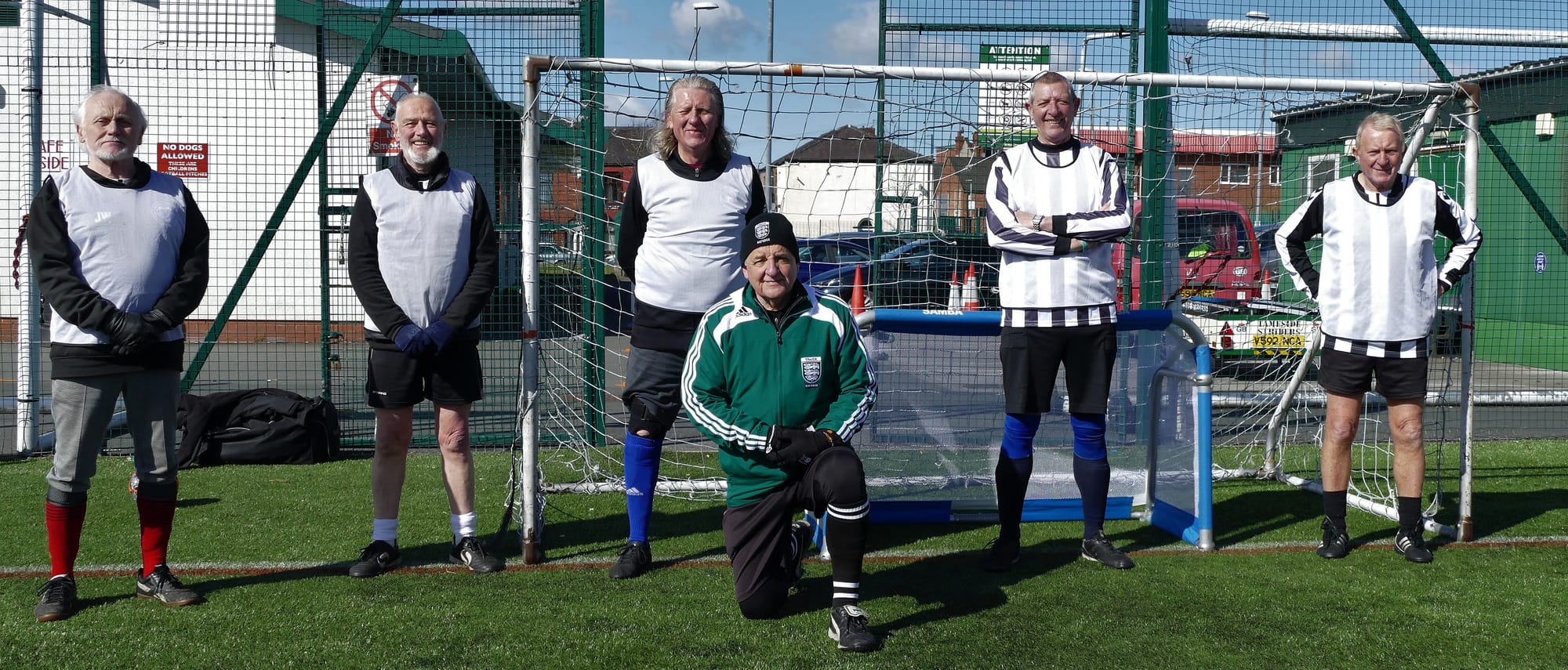 want more? click below
https://www.flickr.com/photos/stridershots/albums/72157718925788530
APRIL 6th.
Forty two people turned up in the April sunshine , most of the to play but we had four Referee's who made themselves available ! Spoilt for choice and two of those got to play at least one game and in once case two. Denis Cudahy and Keith Burrows returned for the first time this year. Good to see you all. We value our Referees.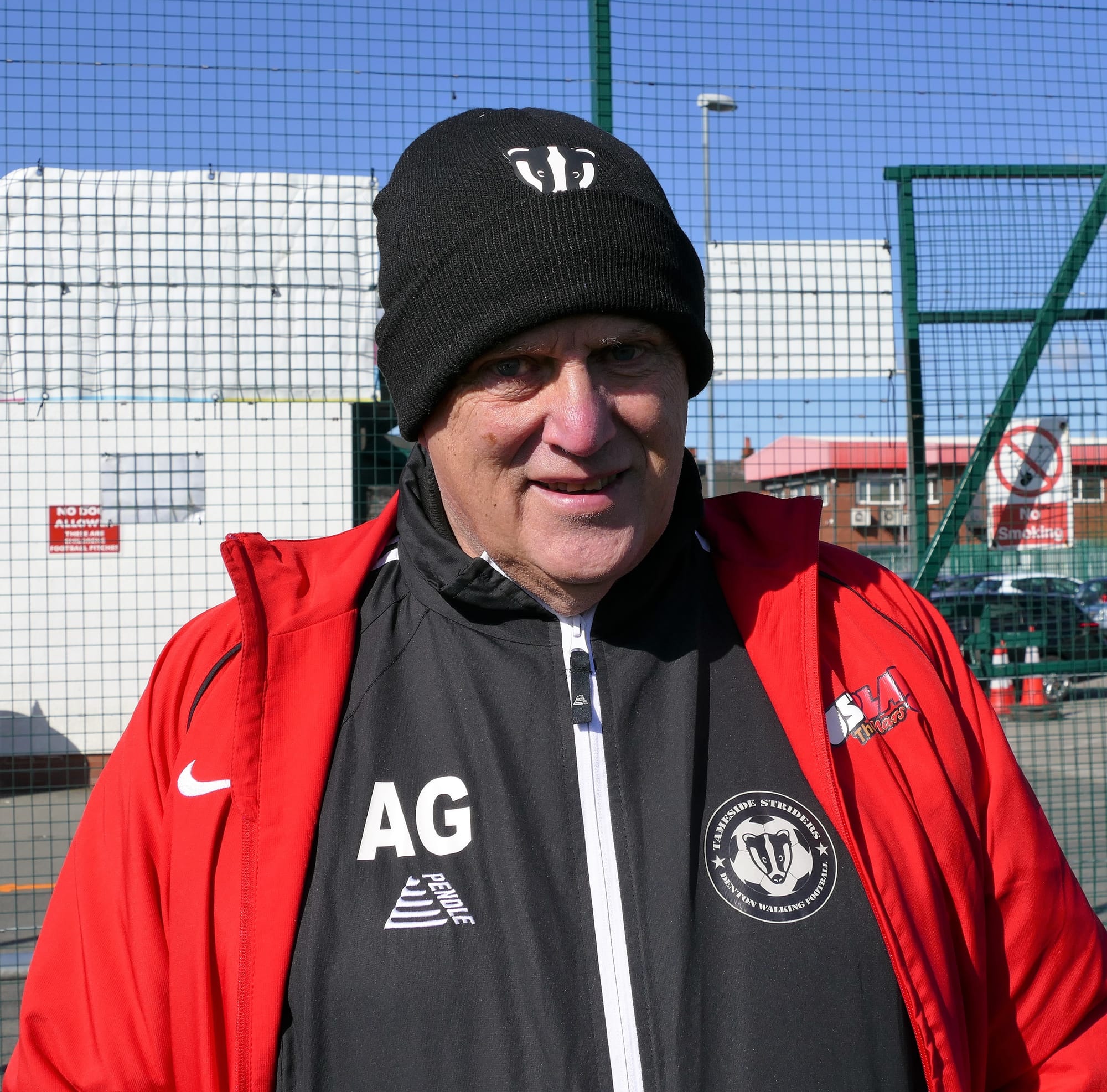 Alan Graham
Splendid to see Alan Graham back and it's hoped he becomes a regular once more.
Garry Pearce Refereed across the whole morning. Yours truly played in a goal fest on Pitch 2. With Steve Rourke in good form and Brian Stafford scoring for fun. Tony Cravagan and yours truly added a brace apiece. We were anchored at the back by Bill Lancashire in a black bib , playing alongside Cravagan is a rarity for Bill and this allowed Tony a chance to get upfield a little more.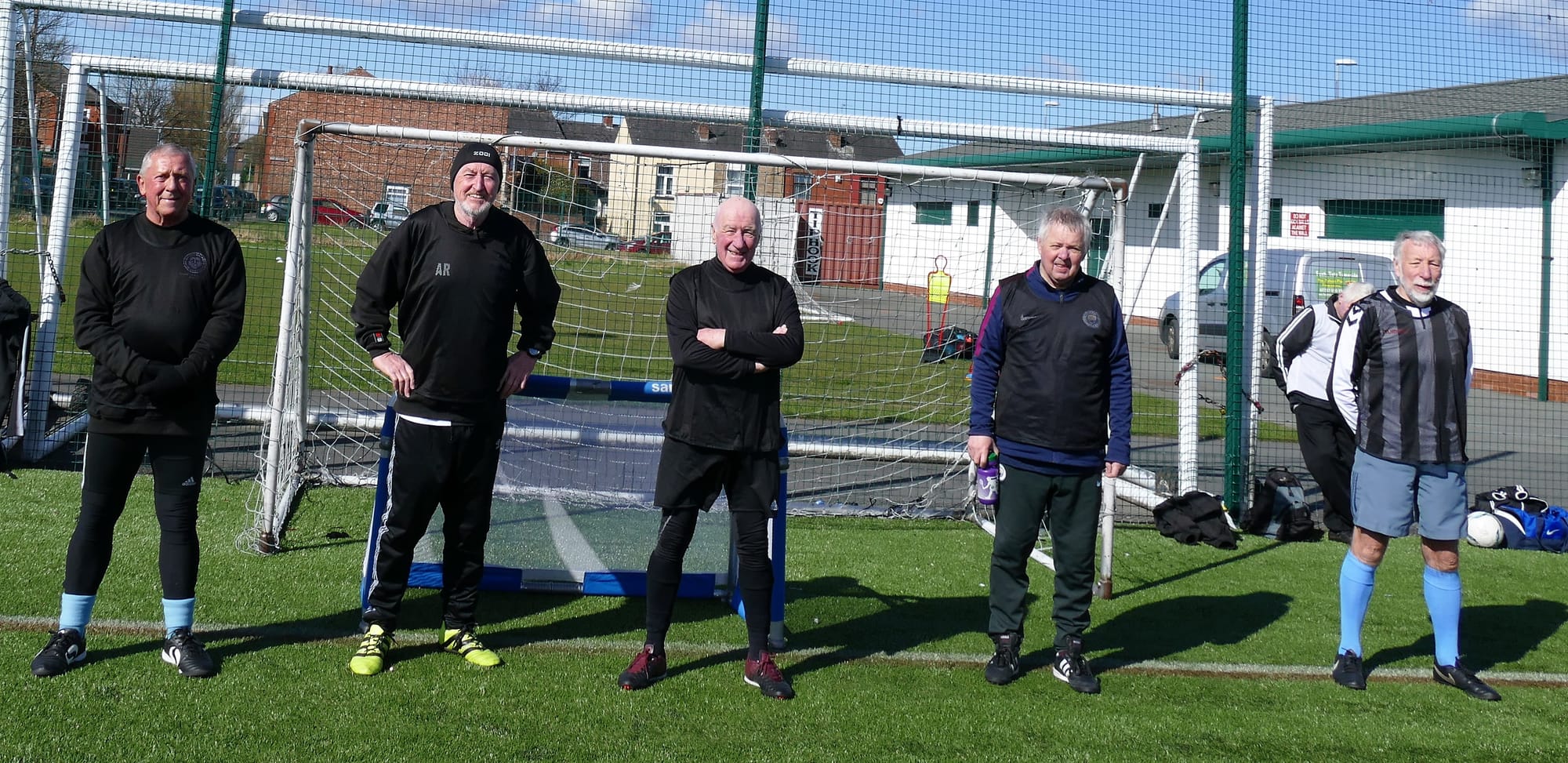 White's were anchored at the back by Lawrie O'Toole and David Gibbons. The former scored a fine goal. Pride of place in their goal scoring ranks went to Jim Stewart who was remarkably accurate today. The game ended nine-seven to the Black's.
I think it was four one on the adjacent Pitch, with Joe Bemrose bagging a hat trick.
Under's hour was well attended too. Two more games of five a side. All players looked to be enjoying themselves. Peter Dixon grabbed a goal on pitch one, beyond that results are not known. Good job they're not important. Enjoyment and banter to the fore on pitch one according to Garry Pearce. Five runs on pitch 2 with Alan Graham in control. Some individuals really need to rein in their running. It stands out like a sore thumb to an experienced eye like Alan's. Plus it's never a good idea to question the Referee's judgement.
David Wilson handed out the Survey envelopes, please think carefully before answering the questions. They may have a bearing on all of our walking football futures.
Three players failed to sign the Register today. Messrs: Livesey, Jones and Harrison T. This is an important document in more ways than one please remember next time.
With more players asking to play on more days we cannot keep everyone totally happy. The survey will help us plan, and assess viability going forward.
Gordon Nixon picked up a thigh strain today - take it easy and rest up Gordon.
We will have some photo's later. There was a trial with a head mounted action cam today which saw mixed results. Most of them inferior. Back to the drawing board with that one, any decent footage to emerge will be released. All links to images will be on the Tuesday session page.
Next Tuesday you'll be able to get a hot drink after the games - something we might have appreciated today.
__________________________________________________________
STRIDERS SURVEY ~ RESULTS SHARED MAY 2021
Players, Referee's and Honorary members, can grab a survey envelope and form at your session and return them within a week or two. The committee agreed upon this consultation, as we don't get a chance to gauge opinion on the day. Sticking a hand in the air is all very well but we need more detailed feedback because we like to do things properly.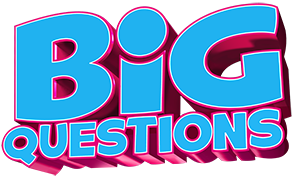 Some of these questions require a bit of thought too.
We have been really pleased the way resumption has gone so far. When the Covid situation calms even further (as is expected) and most of us have had two vaccine shots then we need to decide upon a plan going forward. To do this we need player involvement .
To get some advance info. on what we're looking for look here.
www.tamesidestridersdenton.org/striders-survey
___________
We've had a few enquiries lately for new players to start attending and for friends of existing members to join in with our sessions. Having to answer in the negative because of caution around numbers is not what we want to do and we don't want D.W.F.G. to sound like a closed shop, but the problems of too many people at once could be very real. We walk a fine line.
The new way of recording your name on a pre-printed sheet is helping us to see not only WHO attends, but who DOESN'T
Second session last Thursday was a case in point. We hade twenty people across two pitches BUT seven names you might classify as regulars pre-pandemic were not at the session.
So for now please stick to the days you normally attend and when numbers settle and we see who is, and who is not coming back we may be able to offer more flexibility.
Without wanting to turn people away from Denton we can recommend the Monday and Friday morning Over fifties sessions at Curzon Ashton which start from 10.45am. These sessions feature several Denton players too. We have already suggested this route to several people. There is also an evening session on Monday's but don't know what availability is like for newcomers, nor do we know of any age restriction for that one. Contact the club for details.
_____________________________________________
A timely reminder of Denton's successful opposition to industrial development on green belt adjoining Tame Valley dropped through my letterbox today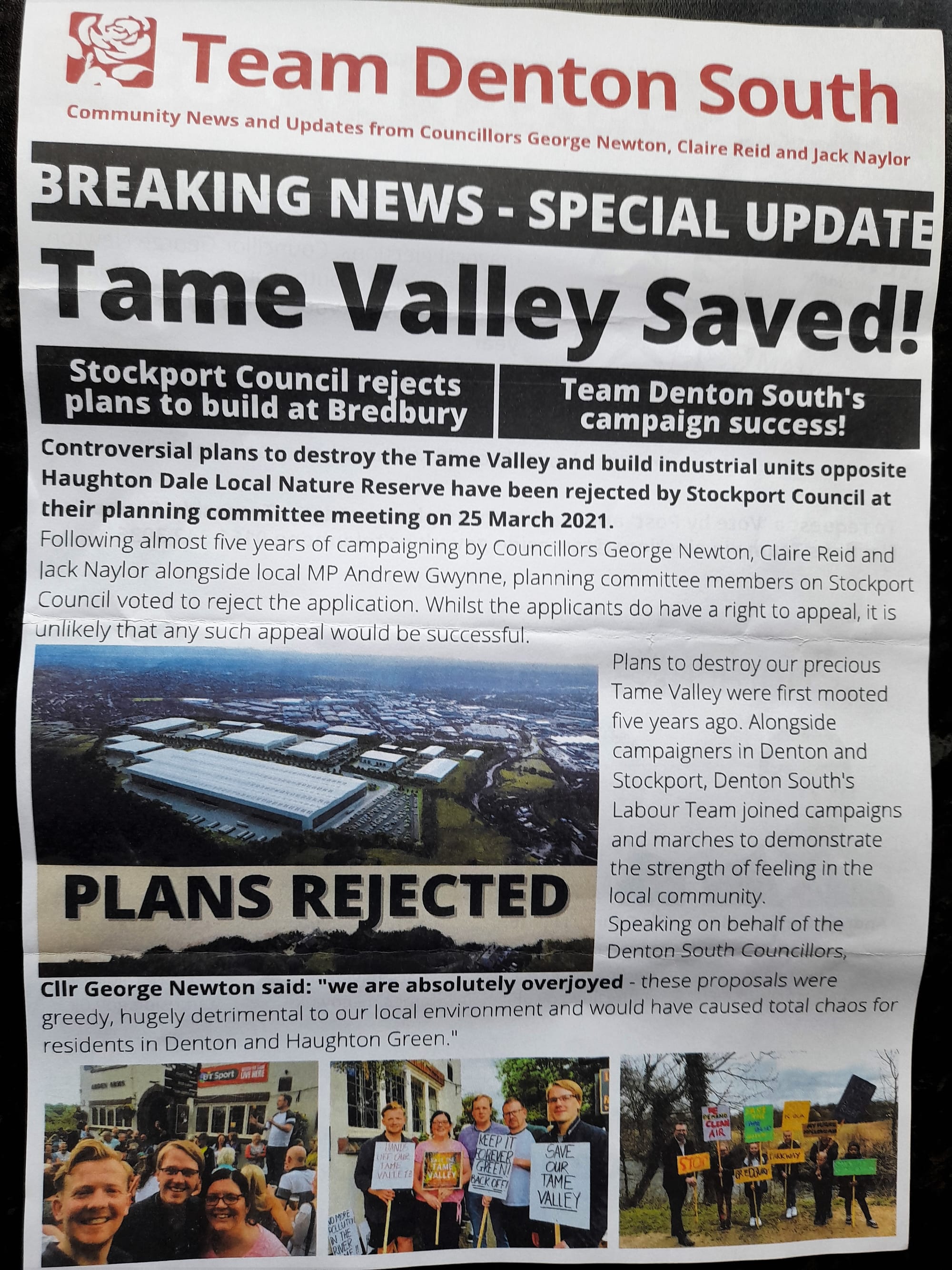 .
Via Tameside Council 'Team Denton South' have just funded our new group photo albums which are currently in production. Councillors George Newton, Jack Naylor and Claire Reed shown below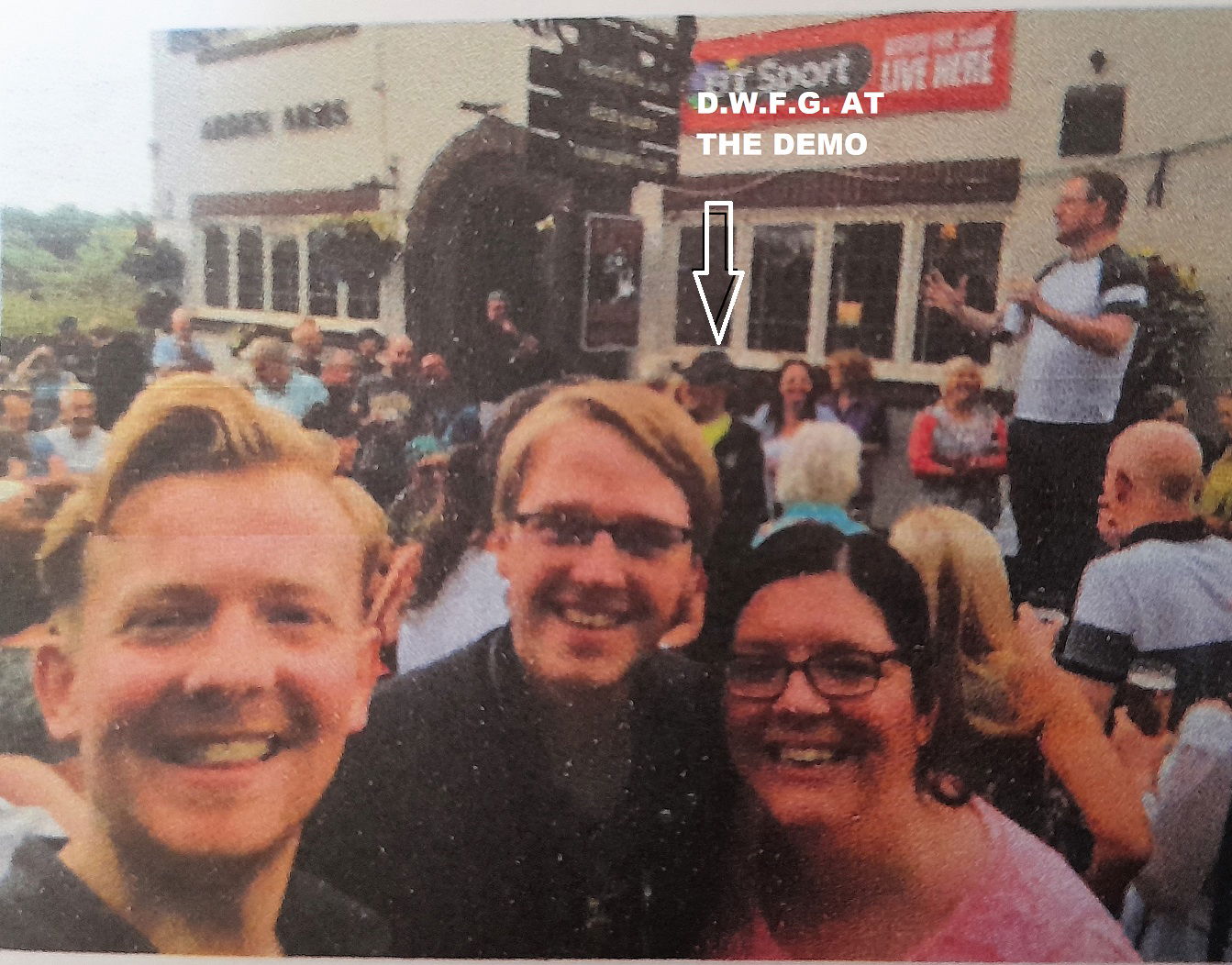 George, Jack & Claire (D.W.F.G. arrowed)
We do not cover politics on this site but these three people work exceedingly hard for the local community and have supported our activities consistently.
________________________
Within the next week or two all players who attend will be handed a questionnaire to help us decide future planning when restrictions hopefully are lifted , relative normality beckons and and most of us will have had two jabs. We need to know what kind of game you want, and how much commitment you can offer to the game you want, plus how interested are you in widening your experience of walking football.
2.4.21
a message from Mike...rock solid sweeper -keeper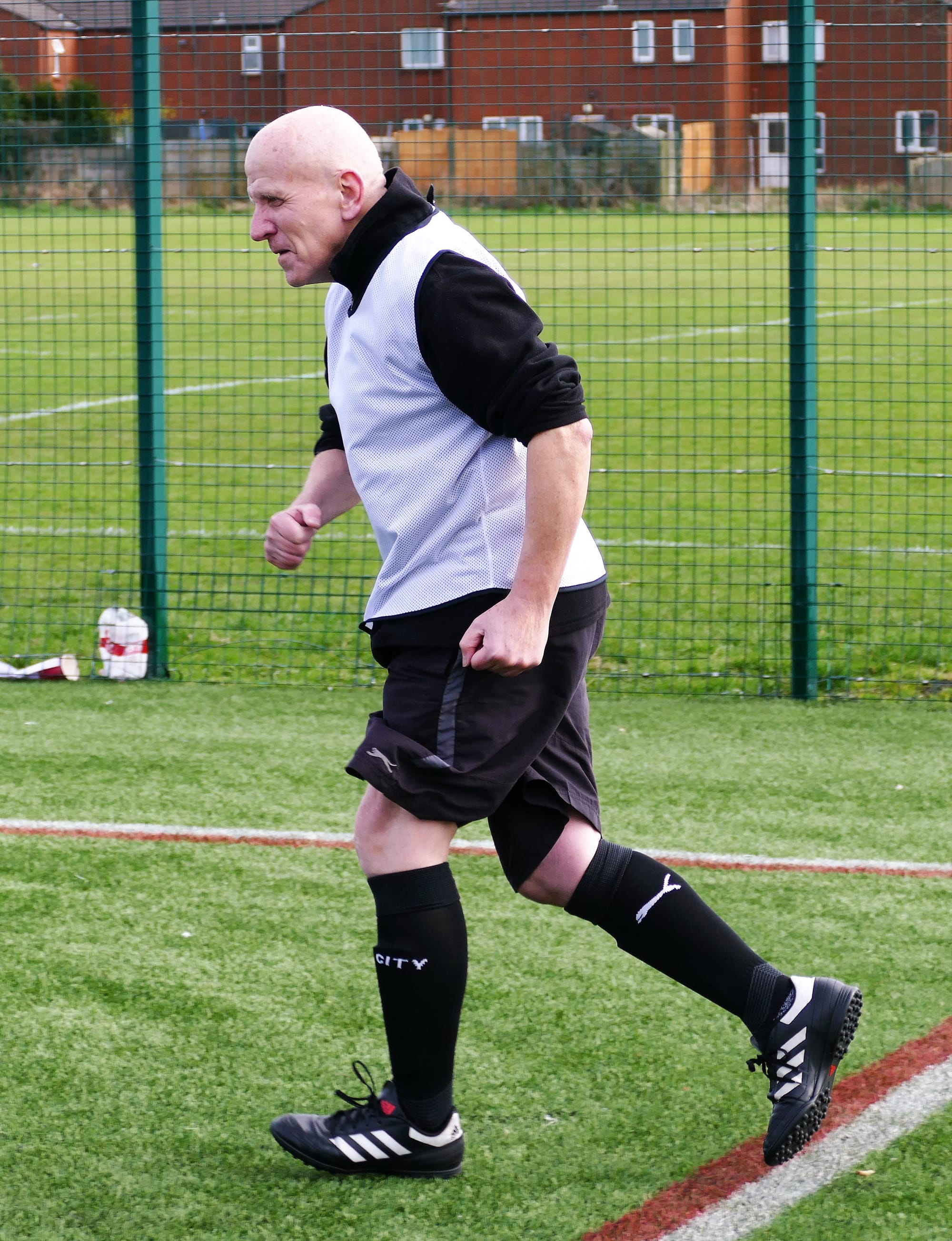 Mike Taylor


"Thank you, the Committee, Referee's and All participants for today's session. It is fantastic to be back playing and seeing everybody , Have a happy Easter and a good weekend."
1.4.21
Action Camera trial - DEBUT FOOTAGE
THURSDAY QUOTES
"Thanks Alan and all the committee who made it happen in getting WF back on. lt was a joy to play again all be it very cautiously in my case. as l had a heart attack at the end of October and then caught covid in hospital. Onwards and upwards now."

Ken Dean

"Just a quick thank you to all that helped put on today's sessions,it was great to be back and was enjoyed by all."

Stephen Stafford

"Here here well said Stephen thoroughly enjoyed today. Big thanks to all who make Striders top of the shop."

Tracey Blanchard

"Great to be back at King st. this morning, thanks to all involved with organising it. Thoroughly enjoyed it."

John Leech

"Big THANK YOU to Alan and all the committee for getting walking football back to Denton.Thanks all."

Frank Matthews

"Thoroughly enjoyed today great to be back many thanks to all the committee members for your efforts to make this possible!"

Les Breegan
RESUMPTION THREE MARK TWO
(news with a little match detail)
No fooling on this memorable day April 1st.
Though when I got home from King Street my better half Sue told me H.M. Queen had been on the 'phone to Oprah Winfrey to put her side of the story ! I fell for it and was aghast, for all of a few seconds ! Hands up (prank courtesy of the Daily Mail)
An excellent Thursday turn out saw almost forty people passing through the King Street gates across the two and a half hour session today. This session was taking off twelve months ago and none of the interruptions and lockdown have done anything to diminish the appetite for the brand of walking football we play.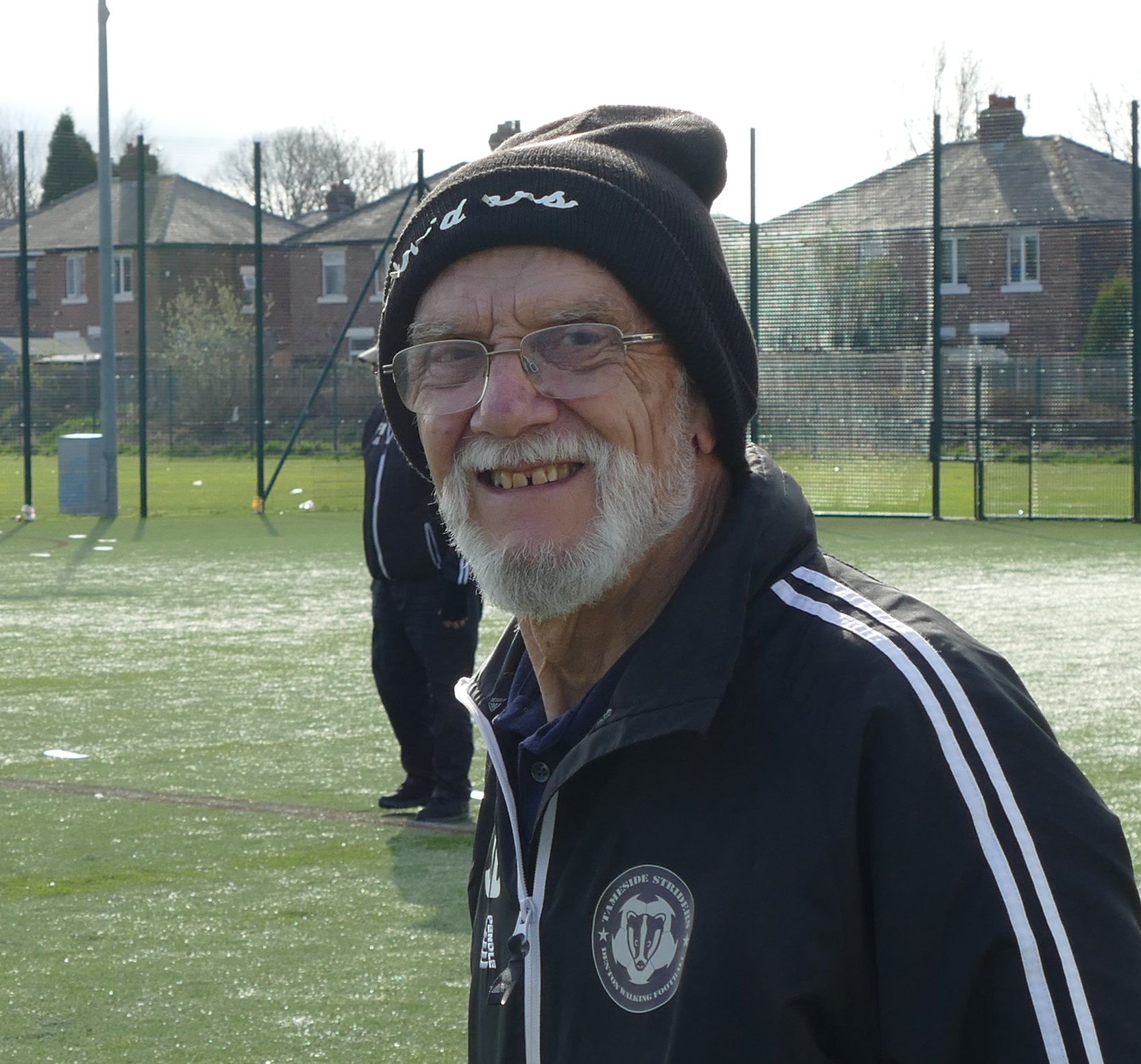 John Boyle
John Boyle came out from Northenden to check in with us and stayed for a while. He has a leg problem after some heavy lifting on his allotment - good to see you John but take it easy. Hope you can play again before too long.
A Herculean effort from David Partington with two warm ups, an energy sapping 4 v. 5 where he was all over the pitch and then he Refereed a full game - he was also on target from distance and got the best out of his team mates with his energy and mobility thanks David.
Four games of almost five a side today then. Yours truly played in one half sharing Refereeing duties with Chairman Gordon Nixon. On the other pitch Tony Cravagan unselfishly officiated a full game and then shared a half each with Colin Fielding to get some game time into his legs. The Marple man was pleased to get on the scoresheet which was the icing on what he later described a brilliant morning !
Everybody seemed pleased to be back. Some shirts were distributed to those who didn't have them previously, good to see more of the black and white stripes being worn.
Thanks to Roger Place for the donation - very useful indeed.
Great to see Ken Dean back after illness, looking very sprightly on the pitch.
There was a chill in the air in contrast to Tuesday, the wind coming in from the north-east I think, bringing some North Sea cold to the proceedings but no complaints - it was dry !
I don't think I recorded a single run in the half a game I Refereed, there seemed to be an absence of penalty kicks across the whole proceedings as everyone seemed to hit the ground walking - or giving a good impression of not running !
Peter Wright was missed, hope your leg is soon better Pete.
A mention for Gordon Nixon who made way for me in the second half on pitch one. Thanks. It was great to find Ken Thomas thirsty for goals, a need I helped quench with a few assists later chipping in with a couple of 'pots' my own. Ken though was 'on fire! slotting home three in about five minutes ! (we should mention it's easier with no goalie ! ) A pleasure to play on that black bibbed team today.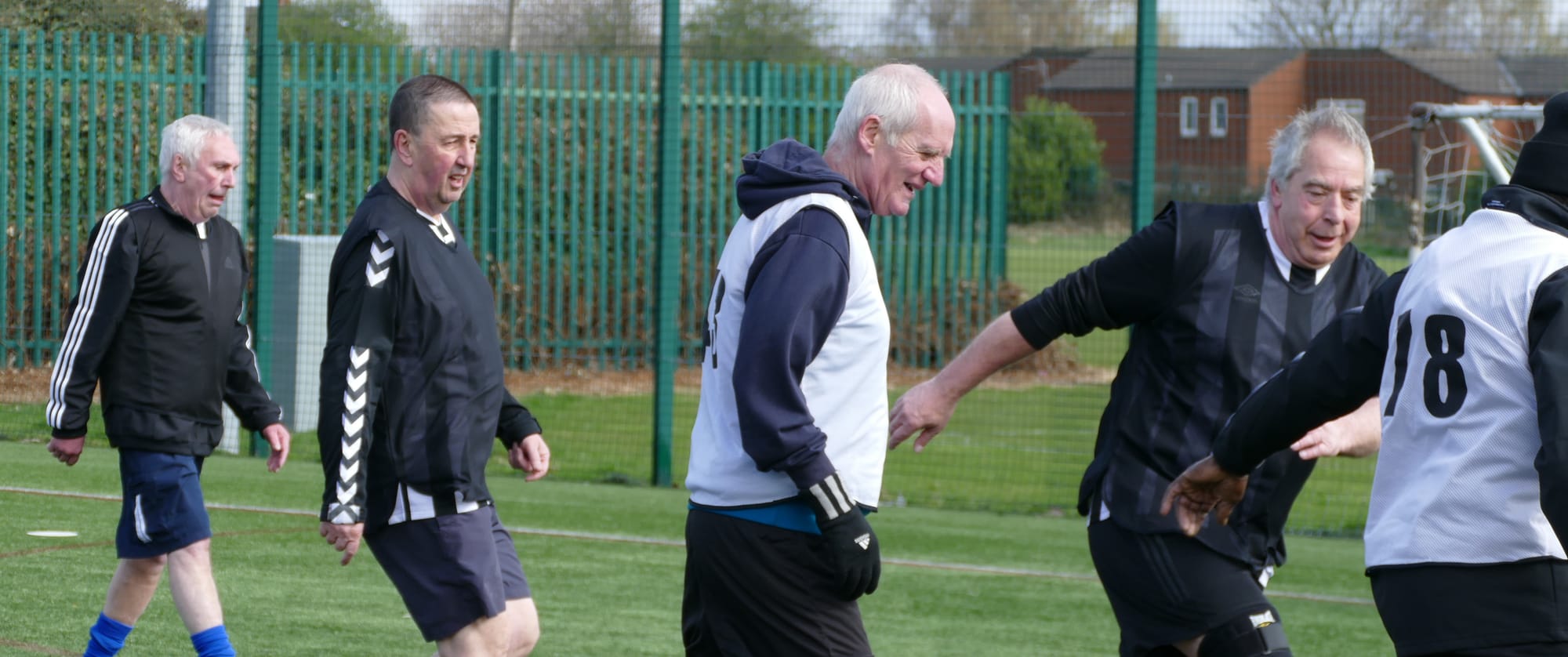 Peter Smith was the lynchpin for our side and what a solid defence we had with Nigel Metcalfe in form. Roger Place also combined well in midfield. Conversely , what a contribution Roy Smith made for the White team ! Sweeper / keeper extraordinaire and also scoring a beauty from distance. Keith Oldham and Mike Caldwell were the main threats in white's offensive half. The mighty Quinn doing his best to staunch the black tide.
- - - - -
All players were reminded of the photo opportunity that's detailed below. Everyone needs to select at least a couple of shots so they can feature in our photographic history.
That history was augmented today, we'll have links later on the Thursday session page.
Don't be backward at coming forward. Be a part of it.
Remember if you spot more shots you'd like to own there's nothing to stop you downloading them and arranging your own prints. All are free to download. Plenty to go at !
A little bit of video and a some photographs - featuring a few 'lockdown locks' (a fair few of us have grown what's left of our hair) will follow on the Thursday page later, or tomorrow. These are busy days. Sitting here now I'm already stiffening up. Left shoulder and right buttock in particular ! Make of that what you might. Time for a hot 'Radox' bath.
Alan Richards
GOOD NEWS WEEK
Hedgehoppers Anonymous, remember them? All R.A.F. lads who formed a pop group and had a hit ! 1966 - ish ?
What a great year that was for all sorts of reasons...and this has been a good week for our group with 'Resumption 3' continuing tomorrow and the following development today...
For the third time on our relatively short history we have been nominated for some financial support from 'Team Denton South' Councillors in the form of a three figure grant via Tameside Council.
This time , after committee discussion we intend to use the money to commission some photobooks drawing upon the best of the six thousand photographs in our archive at this link...
www.flickr.com/photos/stridershots/albums
All players have the chance to nominate a couple of their favourite pictures to appear in these books. Just browse the albums at the above link and choose ones you especially like, it could be one of you, perhaps a portrait or an action shot note the album and the reference number and email them to admin@tamesidestridersdenton.org or alternatively jot down the details and hand them to any committee member at one of the sessions. The books will make appearances at social functions and also at King Street when we are allowed to assemble indoors once again. We're building a heritage for those who follow us...
...The exact format is not yet settled but these books will take some time to compile, so please select any photo's you want included by the end of next week 10th. April.
Many thanks to Claire Reid, Jack Naylor and George Newton, 'Team Denton South' pictured below - whatever your politics there is no doubting the commitment to our local community from this team.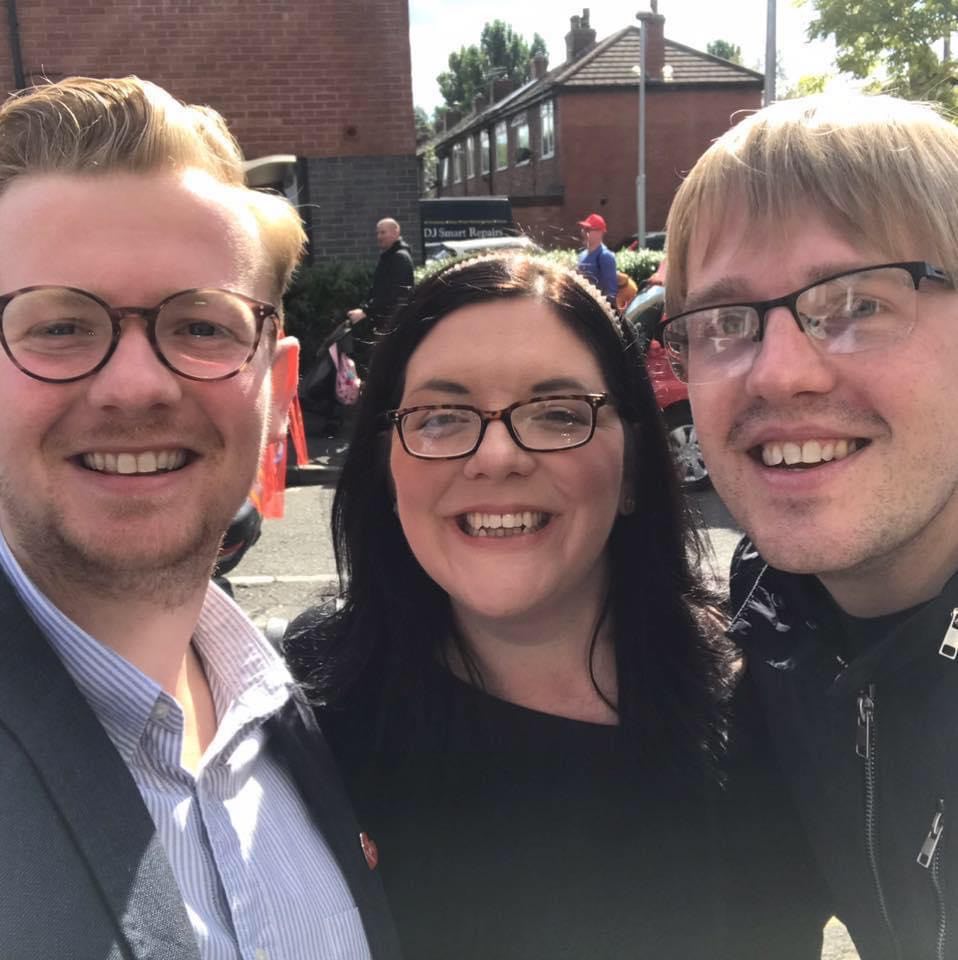 George, Claire and Jack
____________________________________
31.3.21 - there's a link to forty-odd photographs and a few odd lockdown hairstyles on the Tuesday session page. Not everything in black and white makes sense, either ! We welcomed a Saint, and had no sinners from what could glean. Not much running going on - apparently. Certainly still photo's have the edge on video in that regard.
---
30.3.21

"What a great day to restart. A couple of close games for the overs. We (blacks) won 4-3 in a closely "fought" match. I believe the other game ended up 5-4 " - Steve Amison

"It was good to be back playing Walking Football today. Great bunch of guys, good fun, good quality games. Thanks to Garry and all those who refereed and thanks to Alan and the rest of the committee for organising the day. It was great to be back" - Colin Fielding

"Well done to the committee who made it happen and to everyone who attended and made it a day to remember. Really enjoyed it. Great to be back" - Bill Lancashire

"Thanks to everyone who made it a great day especially the hard working referees and committee! - Keith Yardley

"Was good to see you and all the lads today,Thanks to Gary Alan & Tony reffing the games .a special group of people indeed - David Partington"

"Just to say how good it was to be back playing today and to see everybody, long may it continue" - Gordon Nixon
---
Steve Wingrove , sporting a new lockdown barnet
pots-a-pen
only fourteen metres and no 'keeper...
..but we've seen plenty missed !
30.3.21
TAKE THAT ! Resumption three...but are we back for good ?
We had just over forty Striders at King Street today in Resumption sunshine.
Most were there to play of course but fortunately we had Referee Garry Pearce across the whole session, and one or two others put in an appearance. Clem White strolled by with one of his Daughters. We also saw a rare appearance from Peter Brammer who has not played with us for a couple of years at least.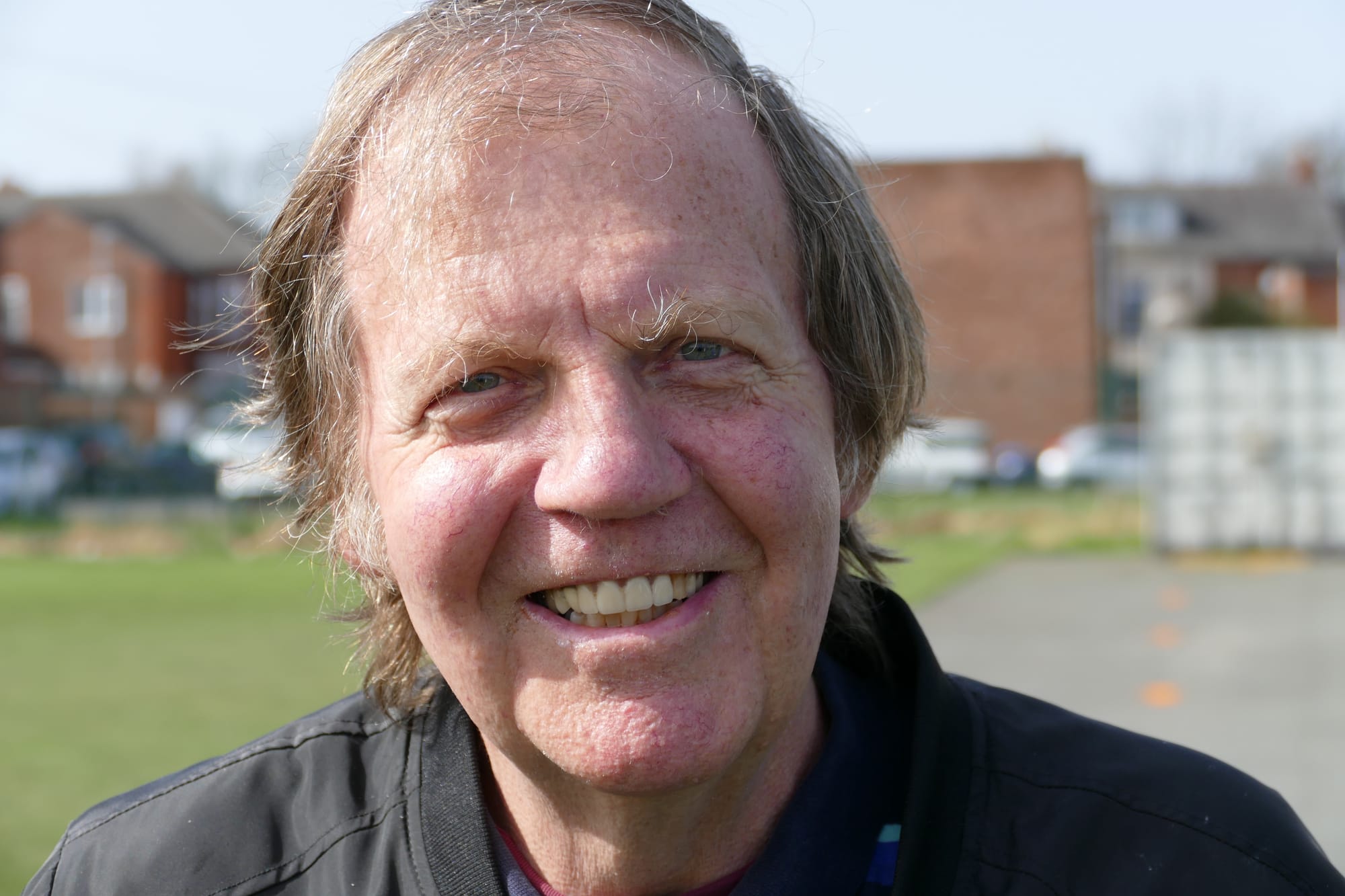 Peter Brammer
Both pitches were utilised for four, five-a-side games. Yours truly Refereed one half on pitch number two and played in the second half. A tremendous early hat trick from Brian Stafford put the white team on the rack but it ended up a closer affair. Tony Cravagan took over the officiating in the second half.
David Gibbons making his mark on this game with his presence and his advice to others.
There was not much calling for the ball at all in this one. I understand from Garry that the game on pitch one was quite close up to half time, not sure what happened later.
We had a new man join the Under's ranks and seventeen or so of them turned up at 11-00am. Stuart Saint has played plenty of walking football at other venues but wanted to sample the Denton air and our somewhat unique atmosphere seemed to appeal. Stuart took home his bib to launder and will be back next week to sign on. We'll sort out a squad number in due course.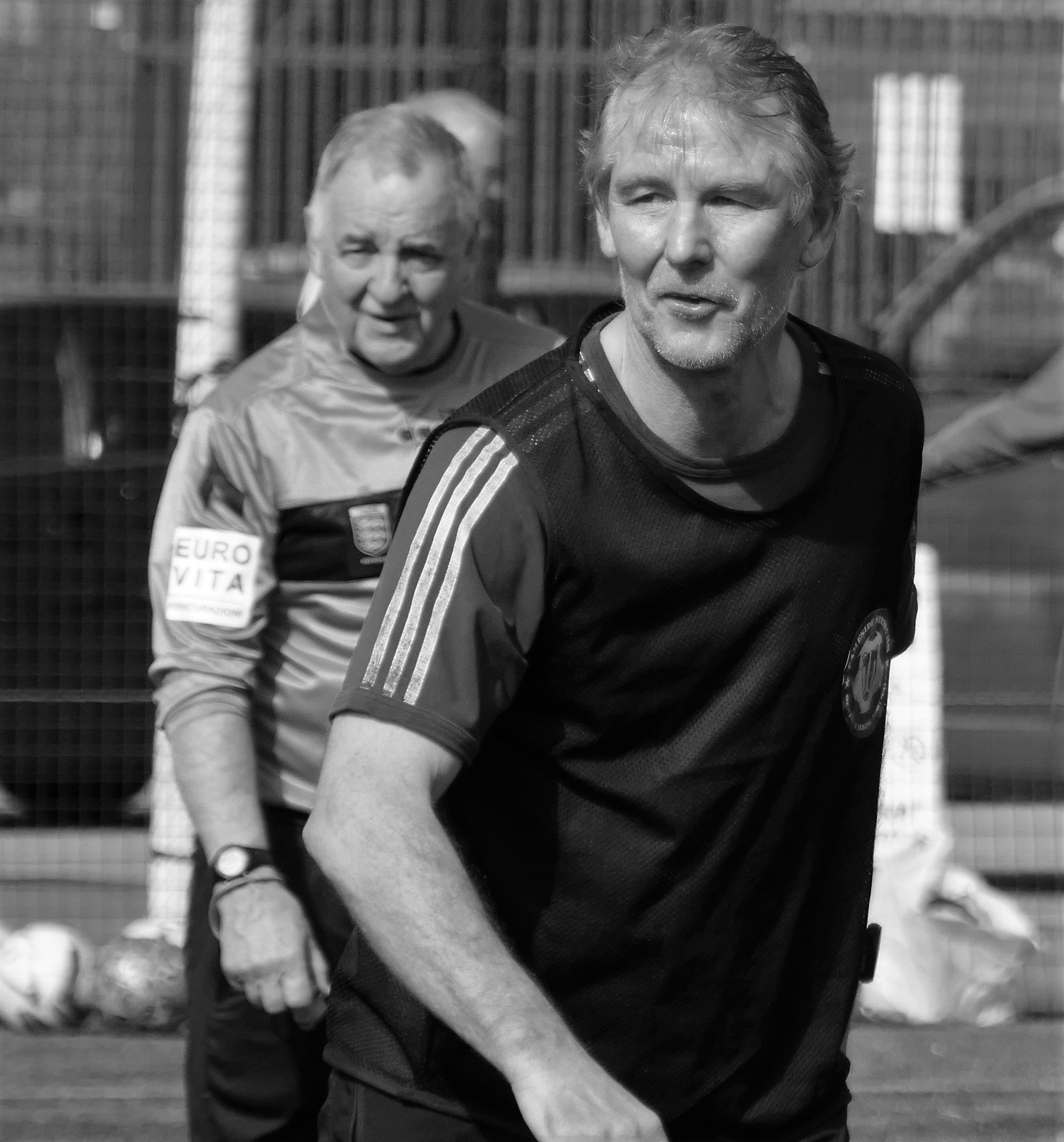 Peter Quinn stepped into the Refereeing breach during Unders hour. I didn't see too much of what went in these games but did capture a Steve Wingrove penalty from fourteen metres. Always easier with no goalkeeper to beat, but plenty have been missed. A few players 'lingered' into the second hour but these opportunities will be fewer as we go forward, everyone who likes an extra game should bear that in mind.
We are getting calls regularly from people wanting to join us but a lid must be kept on numbers. Today was a day we could have stayed around the pitches all afternoon but when the weather normalises, five hours across two days is enough - sometimes it's more than enough.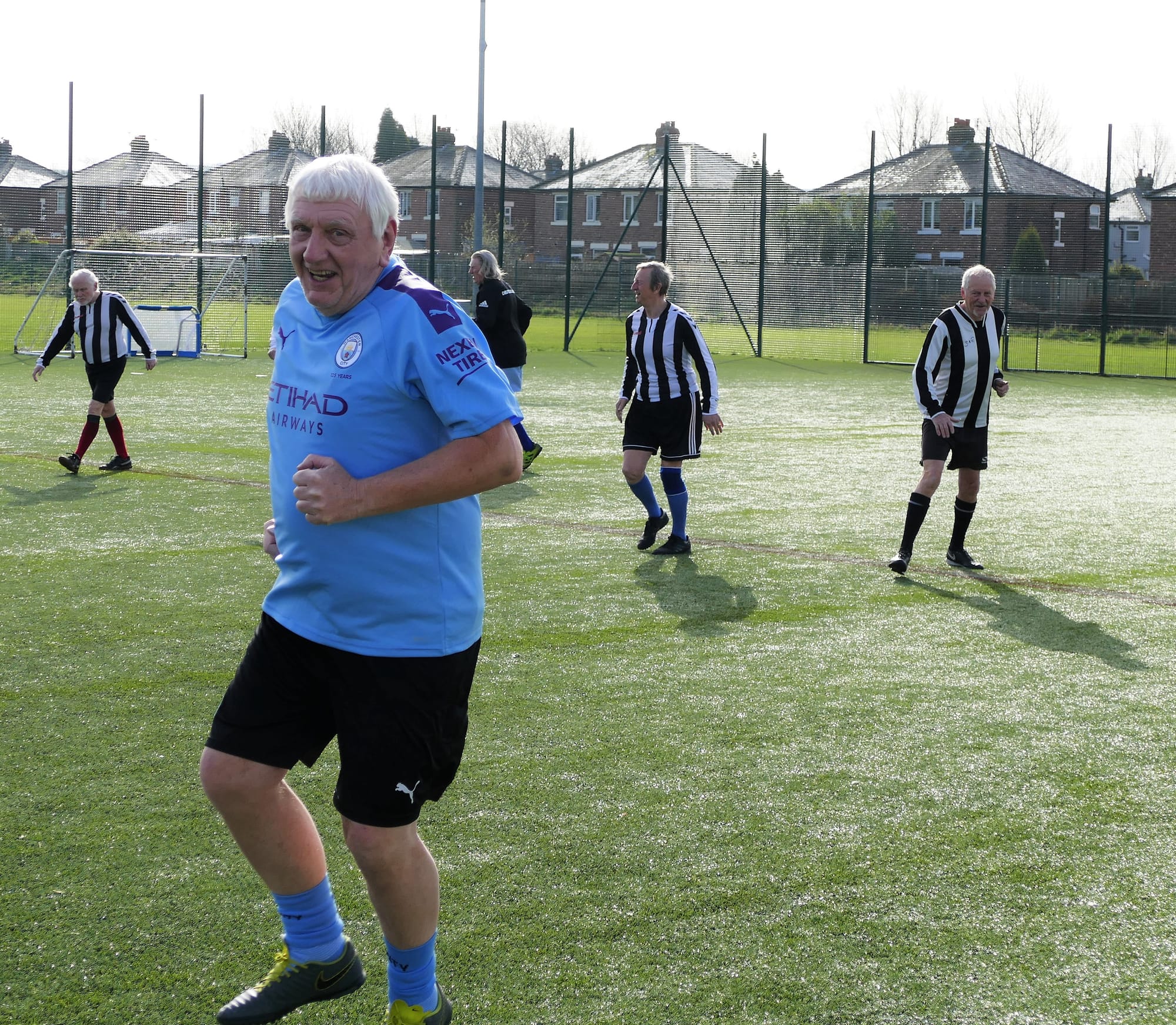 Chairman Gordon, clearly pleased to be back
There were several recipients of Striders striped shirts today. A few more were worn and it's good to see the black and white 'Badger' look at King Street. One day soon we'll have another photo shoot in front of the backdrop board.
It's been a bit of a long slog since Christmas, but we made it and thanks to everyone who 'hit the ground walking' today, and to those who couldn't make it for whatever reason, we wish you well and hope to see you soon.
We go again on Thursday, please consult the bulletin board for your slot if you haven't already done so.
We will have further snippets and photo's to come, linked on the Tuesday session page in due course.
_________________________
The Heywood League's website highlights an extensive new strategy for 'grassroots' football from the F.A.
Walking football is mentioned. Who knows if this will amount to anything much for our unique game but you can read about it by following the link within the introduction
_______________
The weather forecast looks promising for our return. There's not long to wait now until we can start up again. Thanks to all those who have kept in touch via this website and other media. The aim was to maintain contact with one another, and give a source for news - even if it's been thin on the ground at times, surely the nadir was a ball inflation video - oh well.
Follow the protocols for a safe return
See you Tuesday and Thursday
_________________________________
Steve Stafford won last weeks 'Quiz by Gordon'
An enjoyable affair with a good mix of questions and a novel approach to scoring points...the future of quizzes is unclear
and now for something completely different...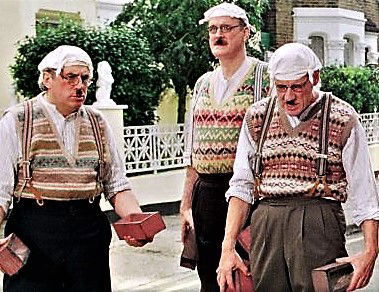 WALKING FOOTBALL ASSOCIATION : RETURN TO PLAY GUIDE
Do you know your place? - 'elite or non-elite' ?
Find out:
____________________________
A REMINDER THAT ASTRO TRAINERS ARE THE ONLY ACCEPTABLE FOOTWEAR FOR OUR SESSIONS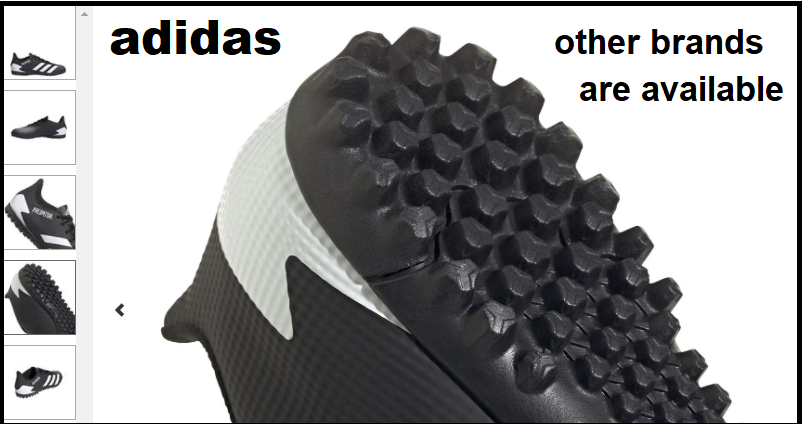 Check list for next week.1. BLACK AND WHITE BIB
2. BRING THE RIGHT MONEY IN COIN PLEASE
3.NO REFRESHMENTS AVAILABLE UNTIL 12th. April
NO GATHERING IN GROUPS OF MORE THAN SIX AWAY
FROM THE PITCH - thanks
if you feel unwell or share your life with someone who is displaying symptoms of Covid 19 please stay away for now.
24.3.21
F.A. GUIDELINES NOW IN
Main points. Travel okay but don't car share.
NO BREWS UNTIL APRIL 12th. even outside. No spectators until that date either.
Some kind of Covid Register still required. Track and Trace must be maintained but if you can scan in to the app no need to record on paper. Our own Covid Register will be paper based - sign to say you have no symptoms and have not been in contact with anyone who has JUST LIKE LAST YEAR.
Social distancing MUST be maintained off the pitch.
Bring a face covering in case you need to go inside the building. Toilets will be open but no changing rooms. Maintain hand hygiene do NOT handle the ball unnecessarily.
FROM D.W.F.G. Our Committee members will remind you to distance if you are standing too close together out side of game time. Please co-operate this is for your benefit as much as anyone else's.
Who attends and when ?
Please look at the page RESUMPTION 3 from the menu above and CLICK ON THE 'R'
IF YOU FEEL UNWELL STAY AT HOME
We've been here before, let's hope this is the last time
_______________
23rd.March 2021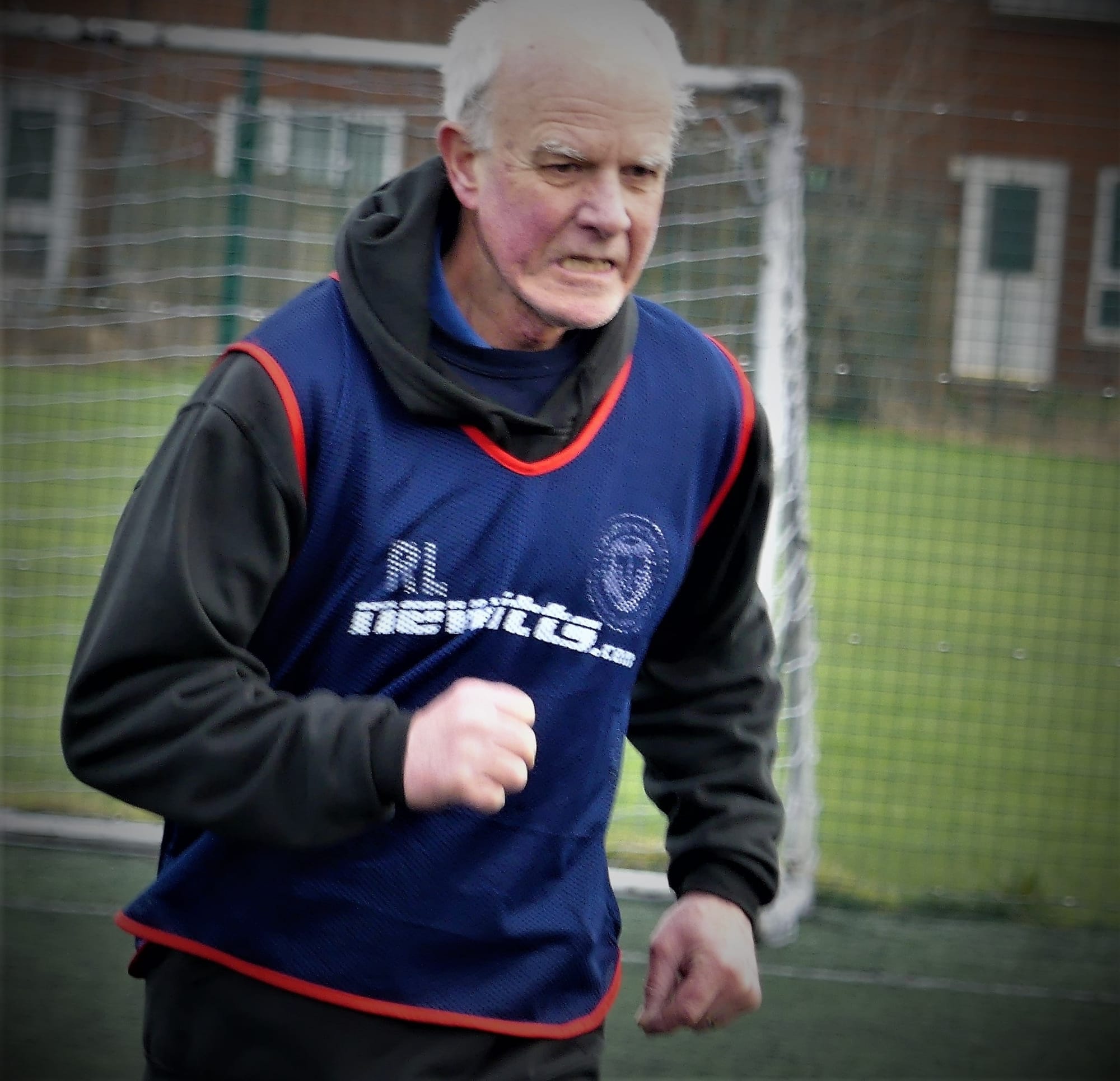 Rob Lake

The last in our current series of'profiles' features Rob Lake.
_______________________________________________________________
22nd. March 2021
Gordon Nixon will be running Wednesday's quiz for those that wish to take part. 4-00pm. on Striders 'Whats App' group .
__________________________________________________
__________________
21.3.21
Yesterday's committee meeting went thus...
Typically, the first committee 'Zoom' type meeting to be recorded was beset with technical problems to begin with.
Sod's law, there are usually fewer hitches.
This turned out to be quite funny really, and a short video is available to members if you want it.
The attendees were told agenda item number one - Resumption guidance from the F.A. has not yet materialised. This informs D.Y.F.C. what rules they have to abide by, and by implication we must abide by too.
We can only hope the advice is forthcoming in the next few days - time is running short.
The 'Tiger Feet' festival will probably be re-arranged for Summer 2021. The indoor element may need re-examination. We will Contact Hyde United but the exact format is yet to be decided. It is more important to get our regular sessions up and running before planning any extra curricular activity. It also makes sense to hold 'Friday Night Lights' over to the Autumn when the nights are drawing in once again after a hopefully glorious Summer and several months of uninterrupted walking football. All names gathered for that will stay in the loop.
Alan Richards entered a draw to win a football kit. He got lucky again, and won it.
We have lots of kit already of course, but this is very good gear from Adidas, allegedly with a retail value of over £500. Black with three white stripes in the Adidas tradition.
The kit will be split. and means that the Hummel Black & White striped shirts we already have spare (brand new with tags) in a variety of sizes now represent full kits, augmented with these quality Adidas shorts and socks. All at no cost to the group save the price of a holdall to keep it in. £14.99. We could field four teams simultaneously in our own colours ! The Hummel's would need numbering though to comply with approved rules which make complete sense.
The Walking Football Association are planning changes in their constitution. We will keep a close eye on developments. Applying for affiliation once again is a possibility at some point subject to what these changes are. We are already affiliated to the F.A. via Denton Youth F.C. the two organisations (W.F.A. and F.A.) are not mutually exclusive. Or at least they weren't the last we knew.
The website domain name renewal (tamesidestridersdenton.org) will be finalised before the end of the month and will run for a further two years. It will cost about £20. Website hosting renewal last April was a two year deal, it's more expensive but will not be due for renewal until April 2022 when our online presence will be reviewed. The 'new' website has consistently attracted several hundreds of visits each week, during a period in which we haven't even been playing !
It looks like our recent request for funding of four photo books has been declined. If this turns out to be the case then sometime later in the year we will get some of our best material printed and compile our own albums to preserve our history for those who follow us. Photobooks on a budget, if you like.
Calendar's were also mentioned. If we made these for sale then it would be difficult to satisfy the need to feature everybody within the pages. A remarkably cheap option was mentioned and Colin Fielding is to look into the prices he quoted and drive such a project forward if he feels it's viable. These would be sold at cost as we are of course a 'not for profit organisation'. (just the opposite in fact as demonstrated by the subsidised sale of face coverings last year)
Members will be surveyed in early summer on issues we need to examine going forward. This might be a mix of online and paper questionnaire. We all recognise the need to canvas opinion going forward.
Finally, it's more than obvious as we all age as a group that we will be beset by health problems, some fairly minor, but some potentially serious. Without naming names we wish all of our members the best of luck going forward with any treatment they may undergo to restore them to rude health. This serves to remind us all how lucky we are to keep going with this game and treat it with the perspective it merits. A leisure pursuit designed and created to keep us all healthy. Alive and kicking !
The meeting closed at 5-10pm.
As soon as we know what we can do when we get back we will publish on the website, social media platforms and some players may get a telephone call. Thank you.
Member's can watch the 'drama' and the comedy of errors as the meeting unfolds if they email admin@tamesidestridersdenton.org - you'll get the link to a ten minute clip....
_____________________________________________________
20.3.21
RUB-a-DUB-DUB
THREE NEW BALLS IN A TUB !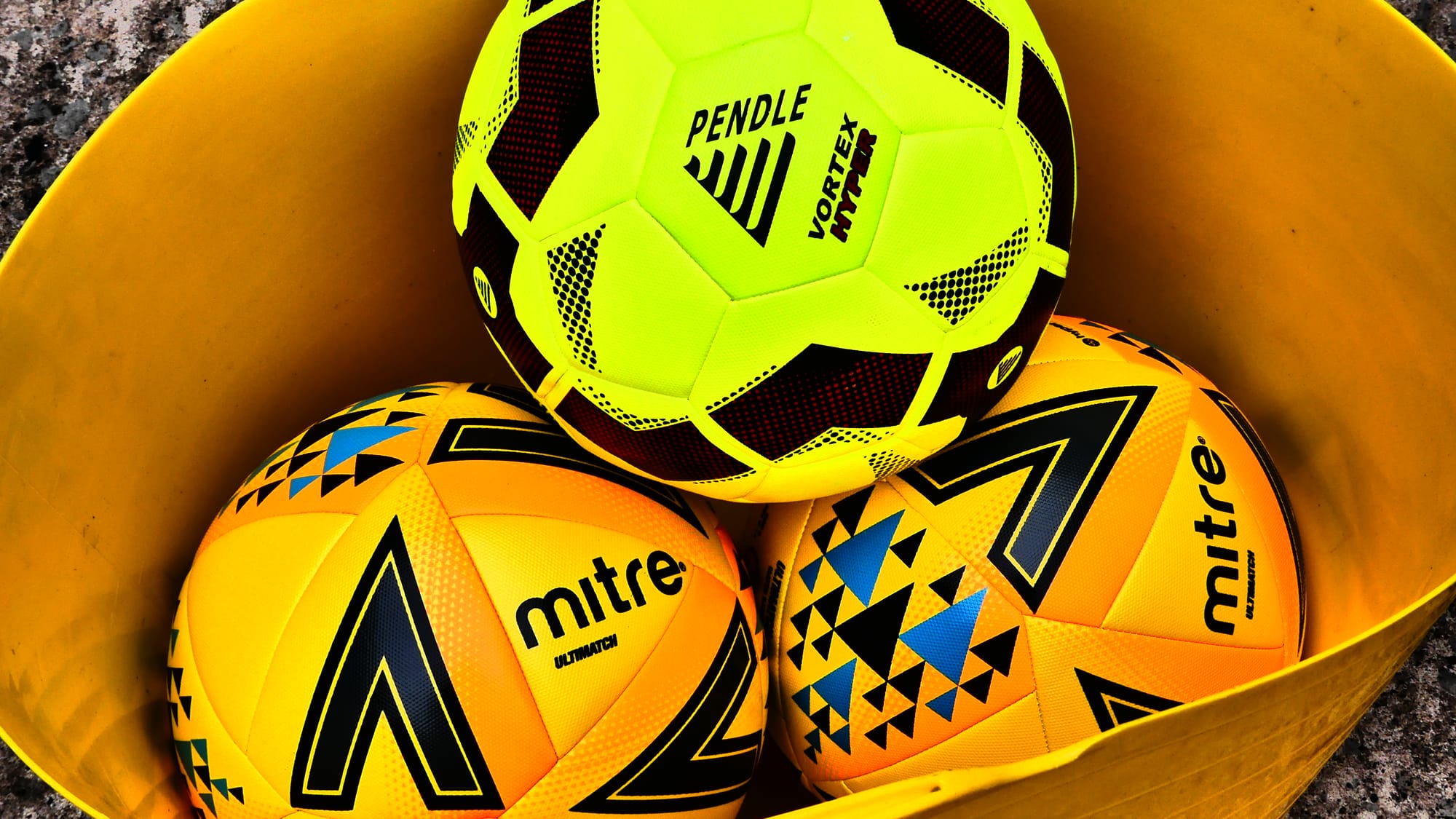 match balls to augment our stock_______________________
SOMETHING FOR THE WEEKEND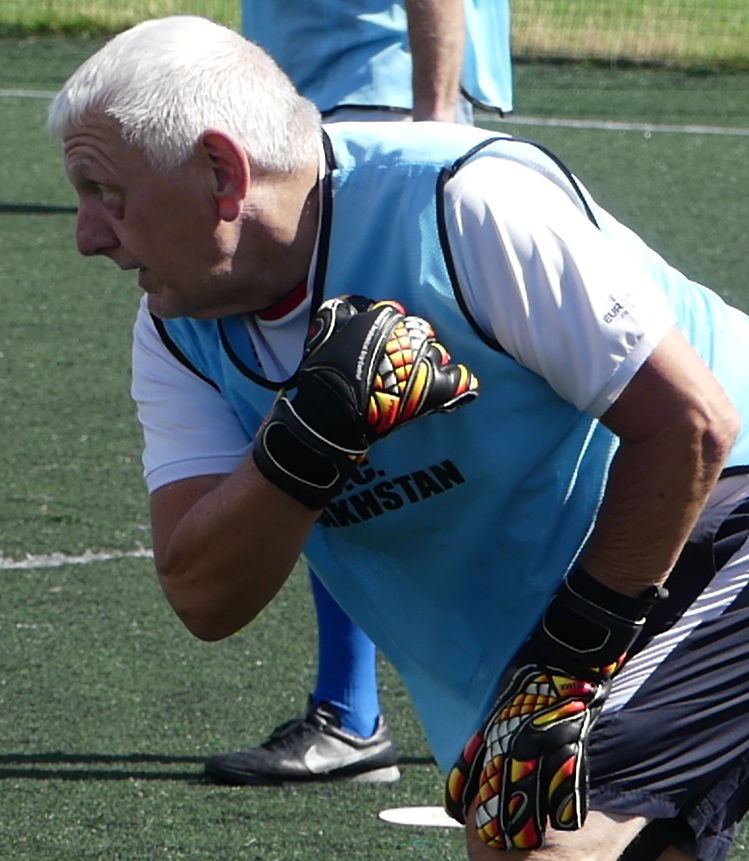 https://www.tamesidestridersdenton.org/player-profiles/gordon-nixon
_________________________________