There's a house in Hyde on Villiers Street, right next to the Hyde United ground and it's called Ewen Villa. About sixty years ago the very young Roy Smith (below) used to sit on the wall there and watch the games for free. About fifty years ago he was actually playing for the first team !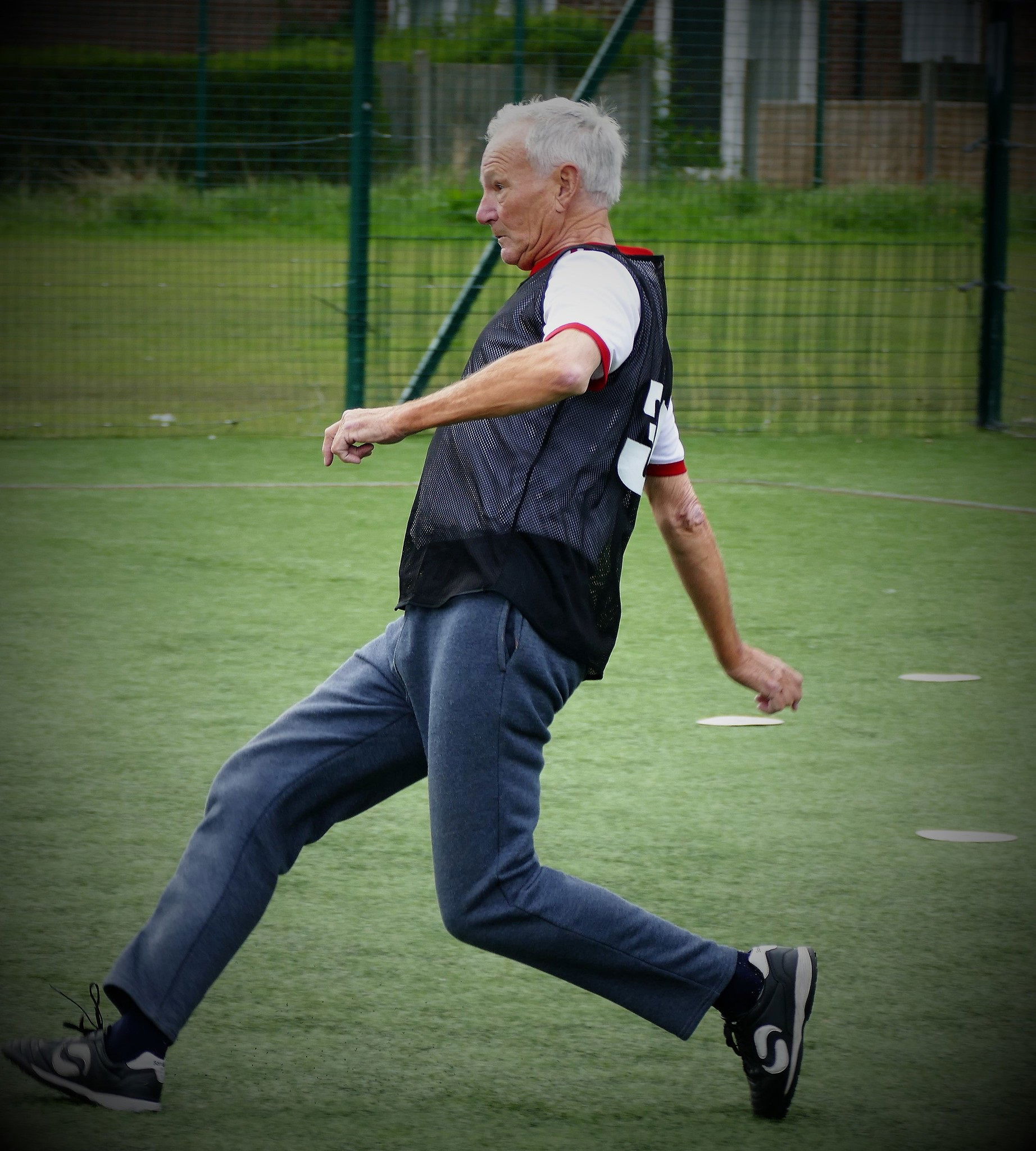 Days he fondly remembers and Roy was keen to act as a sweeper/keeper in the 'Tiger Feet' Festival.
He'll be joined in his squad by eight others. Terry Bertenshaw, Roger Place. Martyn Heath, Alan Richards, Tony Cravagan, Keith Yardley. Keith Oldham and Steve Wingrove. Terry will need some introduction.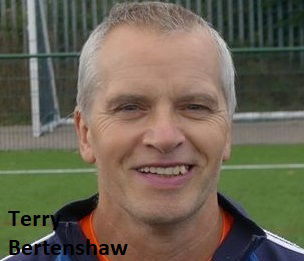 He's been away from the game for a year until very recently. Now feeling his way back after a heart operation he can be devastating finisher on his day but it remains to be seen how he adapts to this format of Sweeper/Keeper. A fine passer pf the ball who sees people around him.
Roger Place brings enthusiasm to the table and is sure to offer something different. Martyn Heath will stiffen up Roy's midfield and his mobility will be a boon. The two Keith's will compliment the forward play. Yardley with his tricky feet and movement, Oldham with his eye for goal and accuracy from the flanks.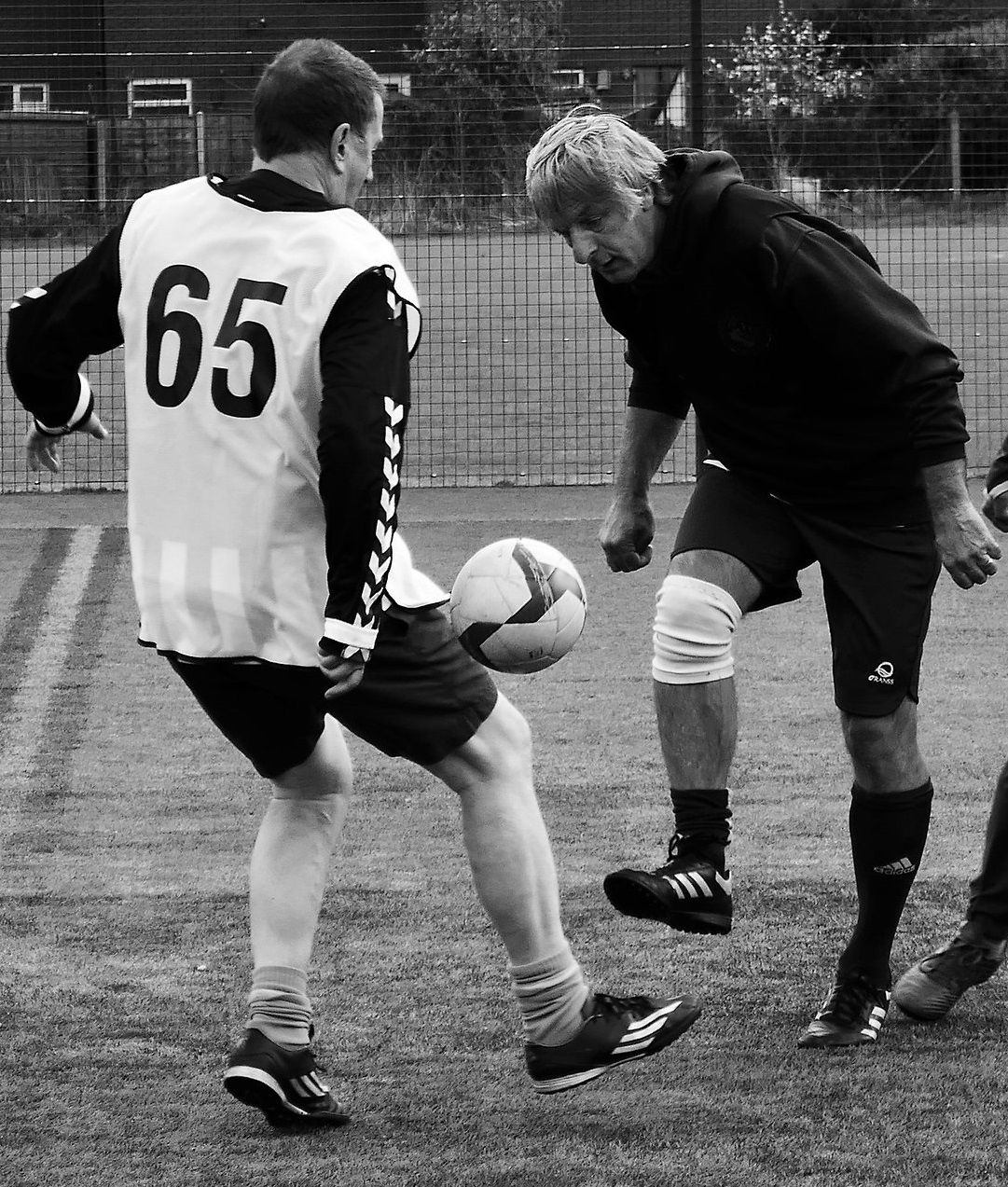 Steve Wingrove (right above) is a big presence on the pitch and always gives of his best which can be decisive.
Roy will be looking to his bevy of forward players to occupy the opposition and defend from the front. Alan Richards and Tony Cravagan will share one berth with their organisational and admin /Refereeing duties. The latter is a doubt with his knee problem, which given his defensive capabilities any absence will be a blow. Tony has also been on target a few times lately and there's more than a defending string to his bow.
Richards is well capable of an incisive pass and slotting home from distance with 26 'goals' in the last fourteen games since his latest 'comeback'. But can he do it on the small occasion ? Time will tell.The 'Villa' will play in Orange bibs.