Bill was born in 1949 to parents Winnie and Bill, who met during the second World War. Dad came from Manchester and Mum came from a little Surrey village called Islington where Field Marshall Montgomery lived. Bill Senior -an ex- Royal Marine - got the nod from Monty and enjoyed fishing in his millpond, stuffed full as it was with Trout !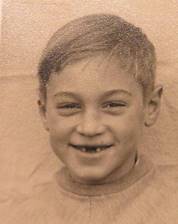 the young Bill
The kids too used to fish in the pond when they visited for memorable Summer holidays as they were all growing up.
Bill was the eldest of three, with a sister Sandra and a brother David.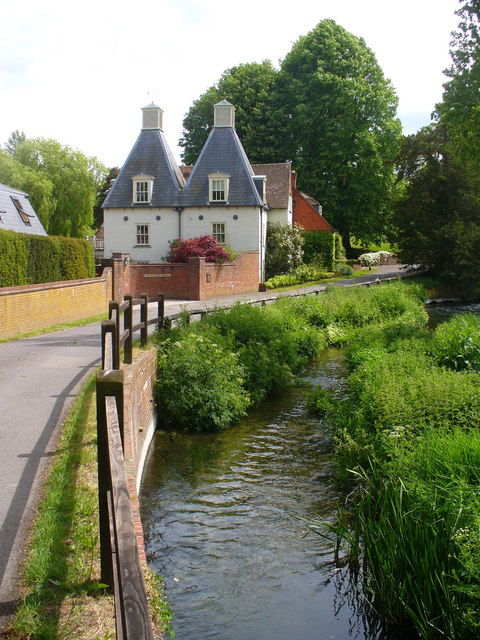 Monty's home at Islington MIll
Bill junior lived and grew up in Droylsden, and went to Moorside Primary School, for which he was handily placed , living right opposite the school. As his formative years passed by he went on to Littlemoss Secondary School. Bill loved sport more than his lessons.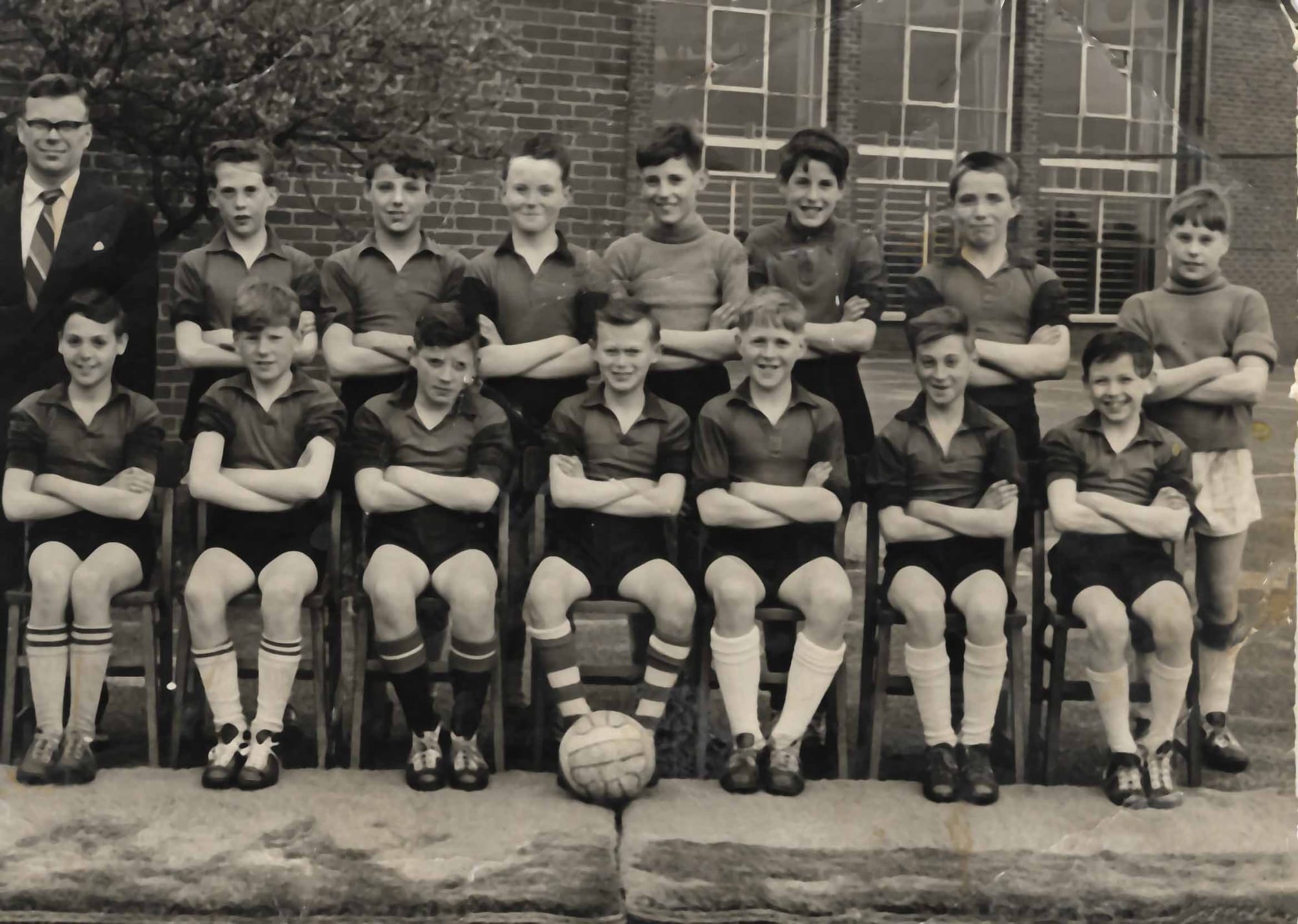 Bill seated second from right
He played football for the school team throughout the four years he was there and he left at 15. You can pick him out in the Littlemoss school football team photograph above (Also top row left, 2nd boy in from teacher, "David Partington may recognise that boy" says Bill).
Entering the world of work his first job came at 'Pike Rose' Engineering in Audenshaw, but it lasted just nine months as he didn't like it much. During this time he was playing five-a-side football at Openshaw Lads Club in the league there. He came across a job advertisement for an apprentice plumber at T. H. Blakely's in Ashton under Lyne, he applied , attended an interview and was taken on. His hobbies back then were supporting Manchester United football club, and music. Bill describes seeing Bobby Charlton, George Best and Denis Law in the same team as a 'privilege' and who could disagree?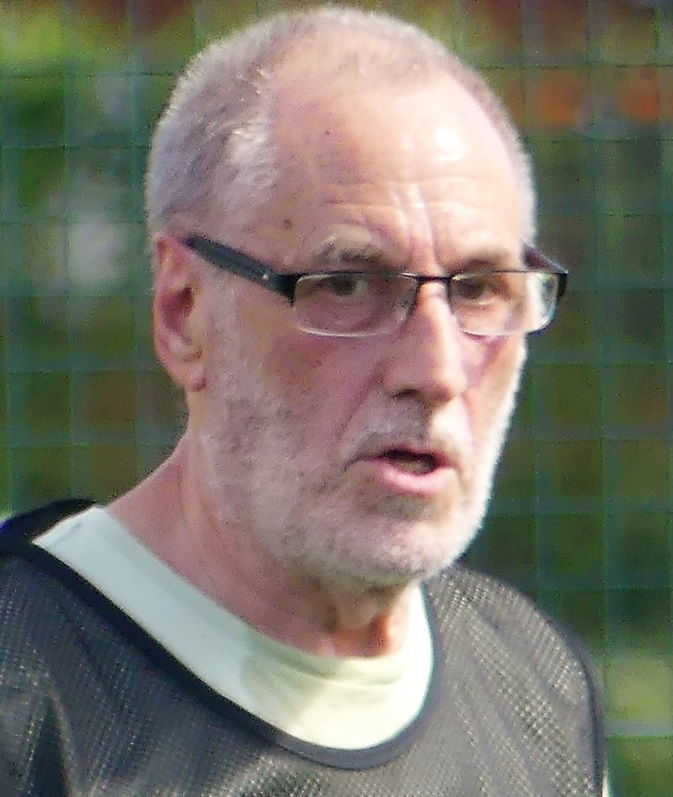 Once Bill's apprenticeship came to an end he went working for Ashton Council as a plumber. Still enjoying his football in the Sunday League playing for the 'Burlington' Pub in Ashton. In 1976 Bill drove went down to Wembley in his Datsun 100A Cherry to see United versus Southampton in the FA Cup Final at Wembley. Like so many others he'd expected an easy victory but that was far from what happened, an 83rd minute goal from Bobby Stokes put paid to that idea. Still, he recalls " a great day and a treasured memory". Better was to come the following year when his beloved United beat beat Liverpool 2-1 in the 1977 Final.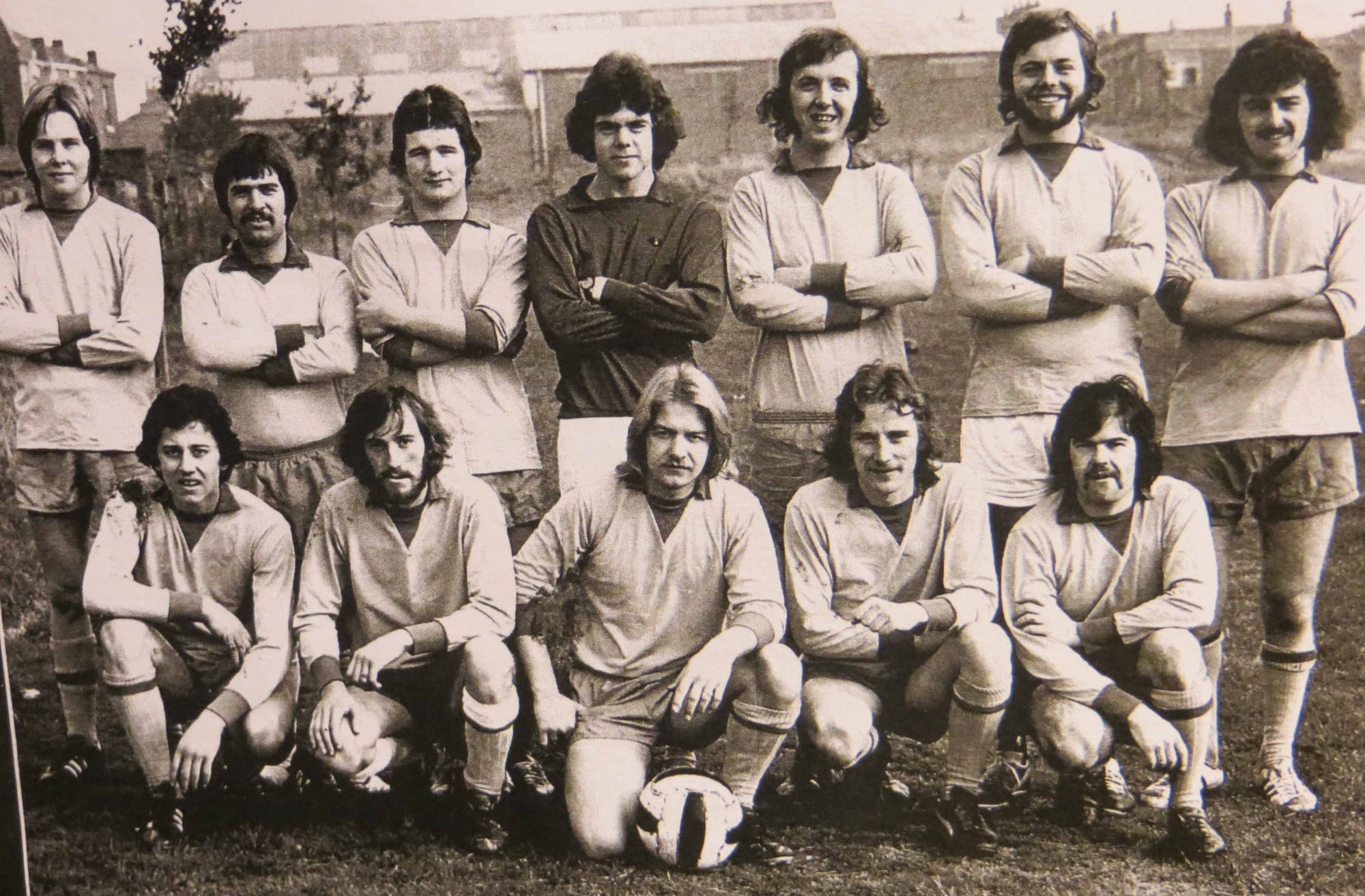 Bill kneeling second left
You might recognise Bill front row, dark hair, beard to the left of the football. The team was ASDA Supermarket, Ashton. They were beaten that day 7-1 by the Cock Hotel, Denton. No disgrace as they were who were the top of the league team back then. (That's an excellent image that really captures the spirit of local football at that time - Ed.)
Around that time in the mid-70s Bill , who enjoyed a night out listed a few good clubs around like "Quaffers, Rotters, Smokies, Carriages and Bredbury Hall" which is where he met his future Wife Gill, a Stockport girl
Bill married Gill in 1980, and in 1982 she gave birth to identical twin boys Paul and Philip. The couple now have one grandson, named Thomas.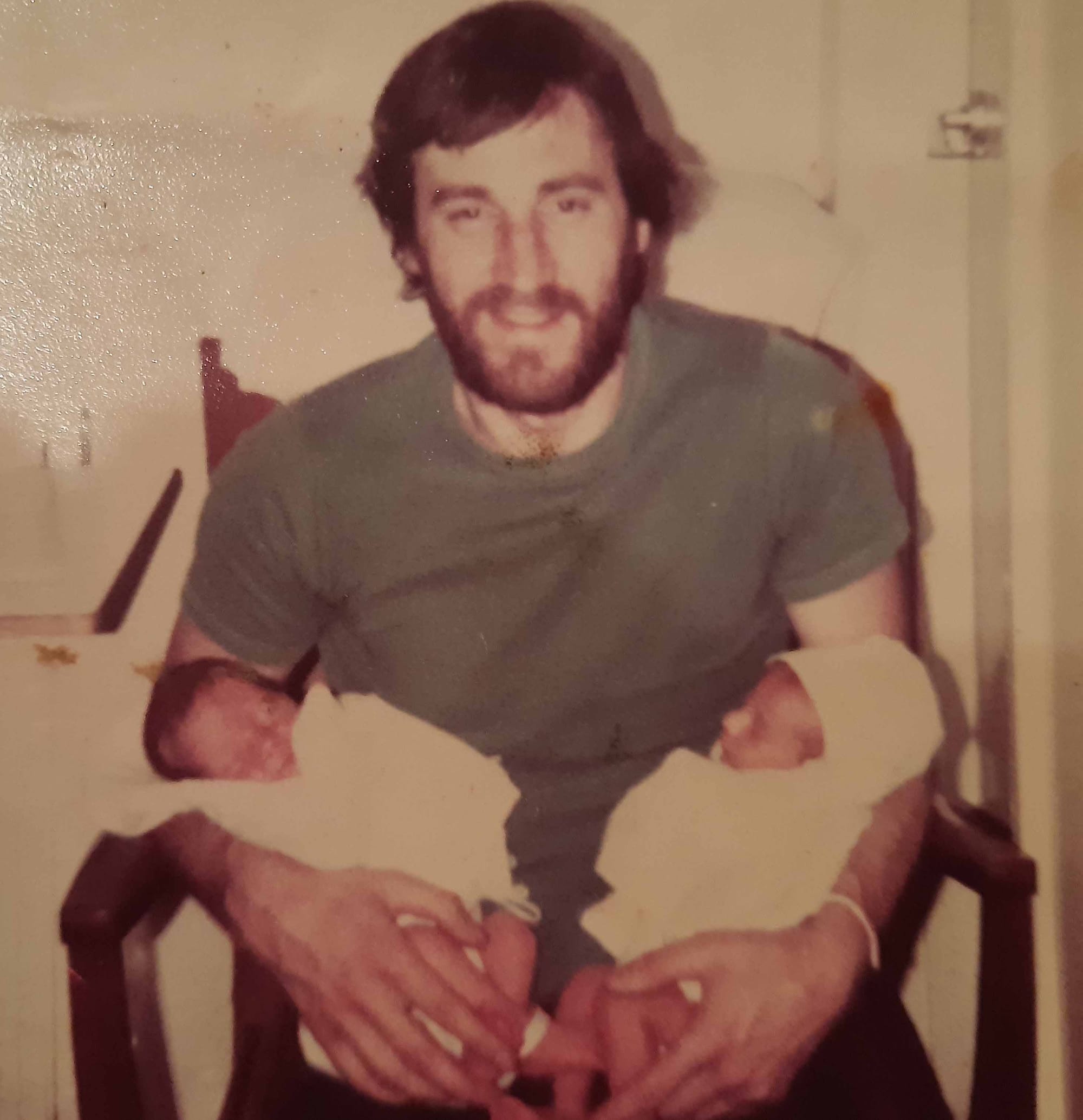 Proud Dad in 1982
Bill enjoys travel and is still into his music. They've seen some 'great bands' over the years and have visited some lovely places. He's a big fan of Marillion ( after vocalist Fish left) and have been to several 'Marillion weekends' in Holland.
In his early forties Bill describes himself as 'lucky' to get a job at Christie Hospital in the Maintenance Department doing plumbing work in and around the hospital. It turned out to be a good move for both parties and the job lasted around twenty years.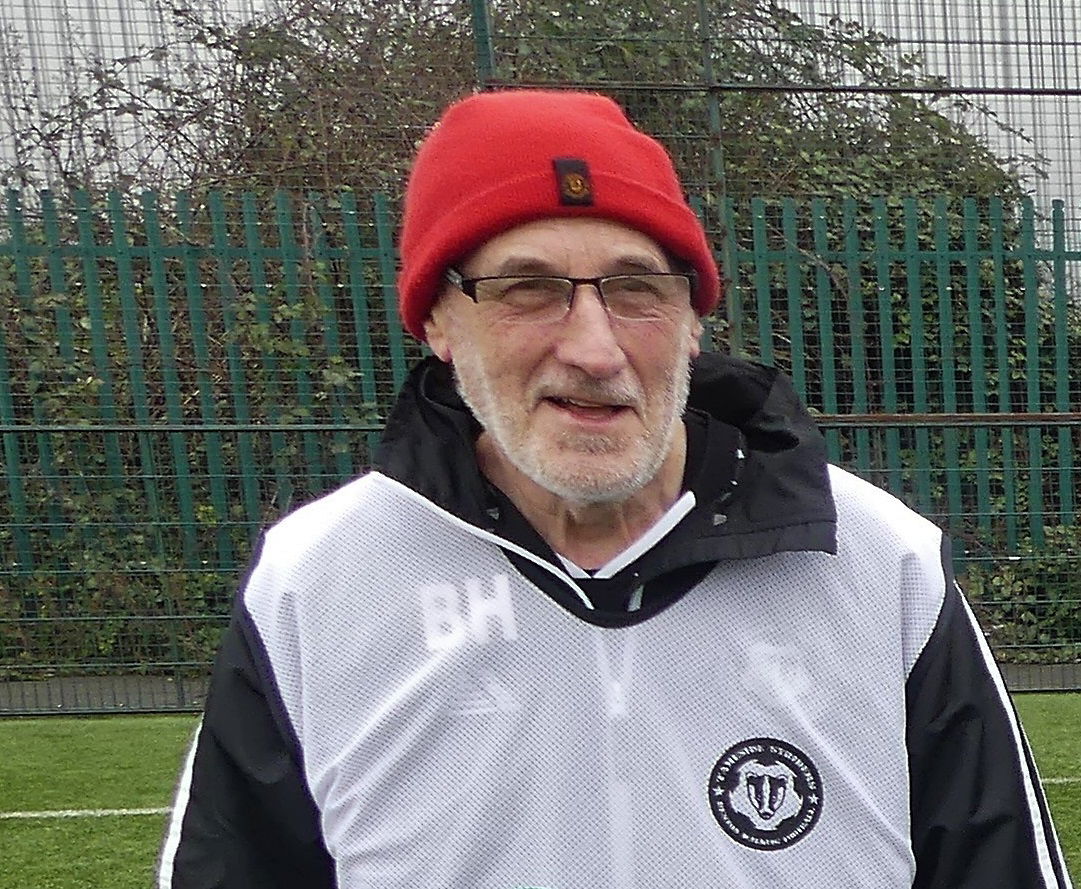 Bill and badge - often to be seen smiling
When he had the opportunity though he opted to take early retirement. He took up walking football after seeing the Barclays Bank Advert on TV, which was promoting the game. He takes up the story " I thought I would give it a go, and searched online for clubs. I have played at a couple of places including the Etihad and Vintage Celtic. I then hit upon a little gem of a group called Tameside Striders and have never looked back."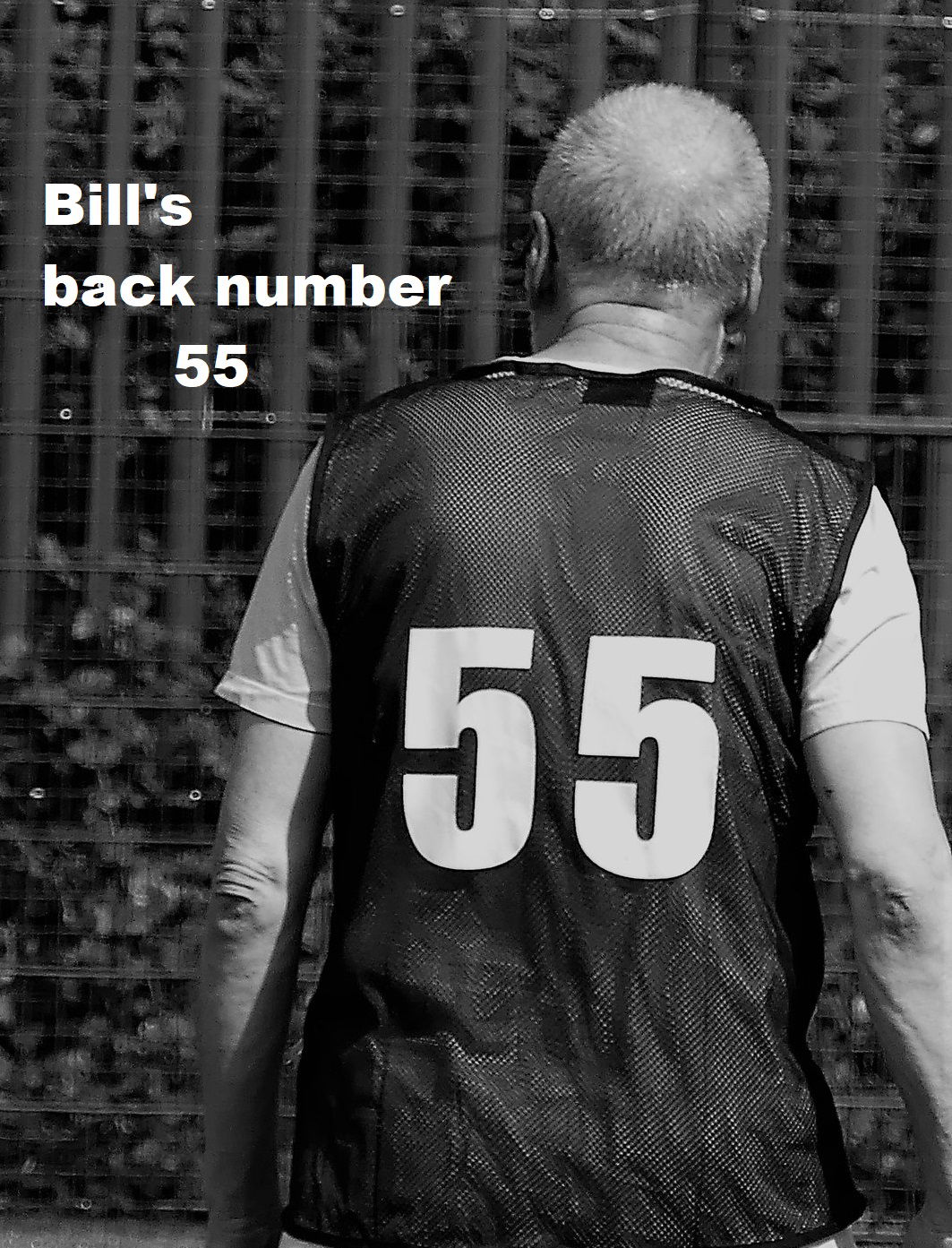 As the days get a little longer and (hopefully) soon a little warmer , Bill can join his friends and contemporaries at Denton in looking forward to better times post pandemic, and he is as eager as any of us to get back playing again with an energy and enthusiasm which belies his seventy plus years.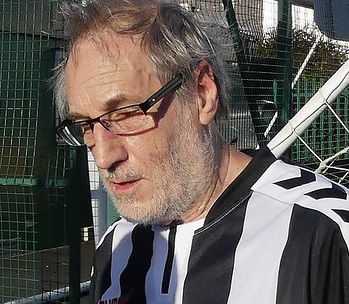 High energy Bill leaves it all on the pitch
Especially at home in midfield or on the right flank thrusting forward he enjoys his games of regular walking football and sweeper keeper, and recently had been attending two days a week. He has a competitive side to his game too and has expressed his interest in representing the Striders at 'Over 70' level. Let's see where that road leads.