Clem White Squad number 78.
Clement Winston White was born in Trelawny, Jamaica in January 1953. A brief 'google' sees the area described thus "Trelawny is perhaps like the Oxfordshire of Jamaica: sedate, serene and beautiful."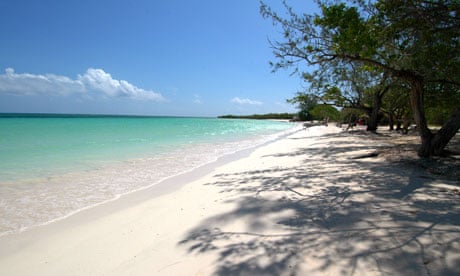 No beaches in Oxfordshire !
Clem was born the third youngest of eleven children. The family flew over to Britain to make a new life for themselves when he was nine years old. The sixties were just taking off as bands like the Beatles were breaking out of Liverpool and the country as a whole was experiencing a major cultural shift. The dawn of a decade when austerity would be shrugged off and opportunities for all would increase. For Clem, he was at an an age where the climatic differences between the two countries would certainly have registered .
Arriving in "short pants" from the balmy breezes and warmth of the Caribbean, the winter he found himself thrust into here in 1962-63 was brutally cold , and in many people's memories the worst - and longest - they have ever known.
The family made their home in a sizeable house over three storeys in Chorlton-on-Medlock. By now his Father had joined the rest of his family and was working for Turner Brothers Asbestos in Rochdale. A job which may have contributed to his Dad's loss of sight in later life.
Clem started his education at Cavendish Primary School in All Saints, and later moved to Victoria Park Secondary , which became Central High School after re-organisation.
He played football in his time at school and was also a big fan of roller skating, where he'd spend time at 'The Vaudeville' in Levenshulme.
Growing up in Manchester at that time had its challenges, said Clem but he went on to say that with the passing of time things have become easier in a more multi-cultural society.
Upon leaving school he had designs on a motor-mechanic apprenticeship and started at a Skoda dealers (surely a good choice for a mechanic back then) with a firm called Schenk's. Given a most menial and totally inappropriate task to do, his first job lasted just one shift ! after which he told Mr. Schenk where to stick his job. He got on his bike and scoured Manchester looking for work. He found another apprenticeship as a cabinet maker this time, for a company in Cheetham Hill , where he was taking home the princely sum of £4.50 per week.
He could not take to the job, nor the boss and after they parted company he took on a labouring job at Christie's Cotton Mill in Droylsden where they made the original 'Terry's Nappies' Eighteen months later though he had itchy feet once again and quit. He found his way to the Labour Exchange on Aytoun Street in Manchester where his fortunes were about to improve.
Finding himself one of fifteen applicants for two jobs at Bass-Charrington at their Cornbrook Brewery, Clem convinced the management he was the ideal candidate and they took him on. A role which started out keeping the yard tidy, but progressed in due course .
Clem became a single parent at the age of 23. By which time he had moved on from motorbikes for his commute to a mini-van. His first car. By now he was living in Denton but found time to visit his former island home. He's pictured below, back in Jamaica.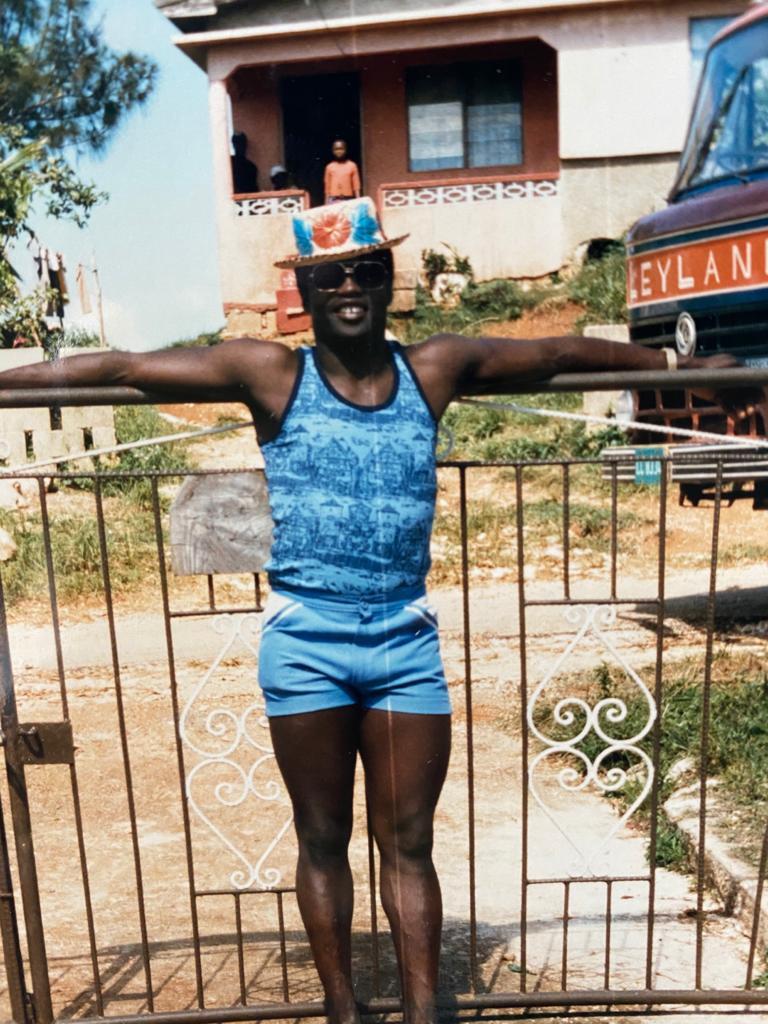 He settled down at Bass, and later became a self-taught Fork Lift truck driver in the days before the role was governed by all kinds of training requirements. Eventually Clem progressed to Class One dray wagon work after the firm put him through Heavy Goods driving tuition. He passed his test and graduated to beer and drink distribution throughout the north west in an articulated vehicle.
Twenty five years of good service paid off for both parties and saw Clem established as an important member of the distribution team. Everything is temporary though, as most of us realise. The firm announced an intention to move production to Liverpool, and left with a stark choice our man took the redundancy package on offer. By now Clem was a father of five . Four Daughter's two of whom are twins and one Son.
Clem's a keen fisherman and actually owned his own boat, which can be seen here along with a remarkable catch. A veritable leviathan of a 'Ling'. The fishing photo's were snapped in Ireland.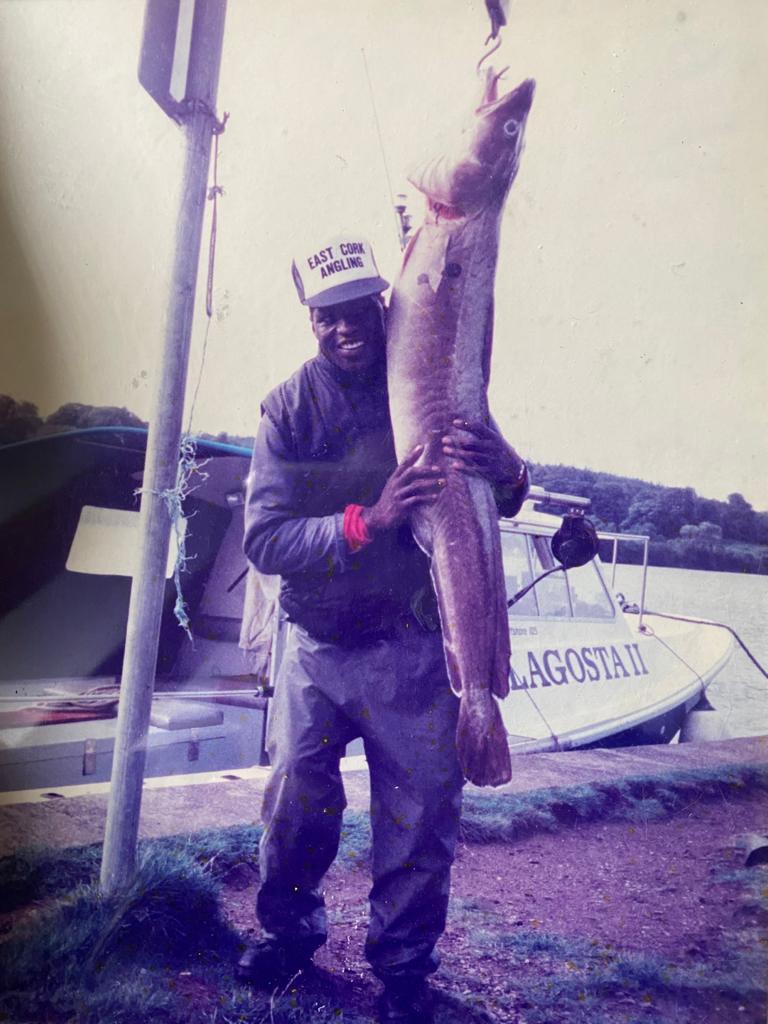 Big catch !
Clem's football was now limited to games of five-a-side with workmates as his priorities, like most of us were on making a wage and bringing up his family
If you've plenty of driving experience you'll not be out of work for long with an H.G.V. licence though , and as the millennium approached Clem had registered as an Agency Driver with 'Labour Direct'. He certainly delivered the goods once more with another decade of driving, this time for 'Britvic' which meant he stayed in the drinks industry where his earlier experience would have stood him in good stead.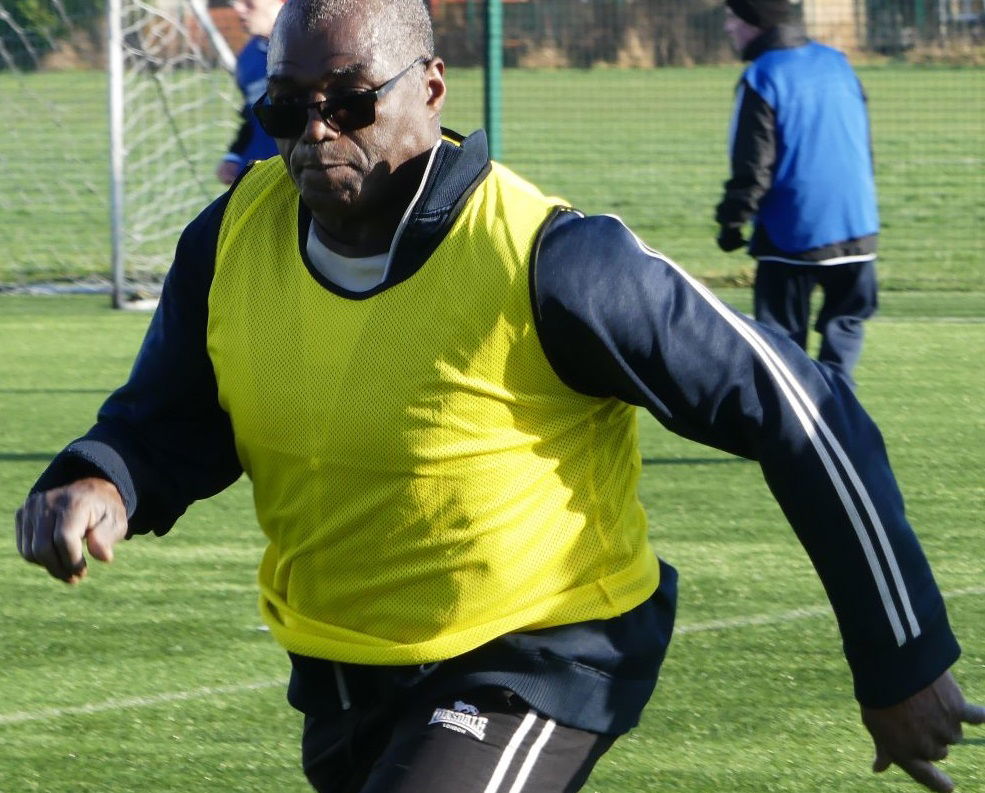 all action Clem
For the last few years of his working life he stuck with trucks but moved to a new employer 'Kuehne-Nagel' who by now had taken over much of drink deliveries up and down the country.
Like many of us he has relished the joys of retirement and is fortunate now to have lots of leisure time in which to enjoy his domestic life and his collection of exotic birds, which includes an Amazonian Parrot.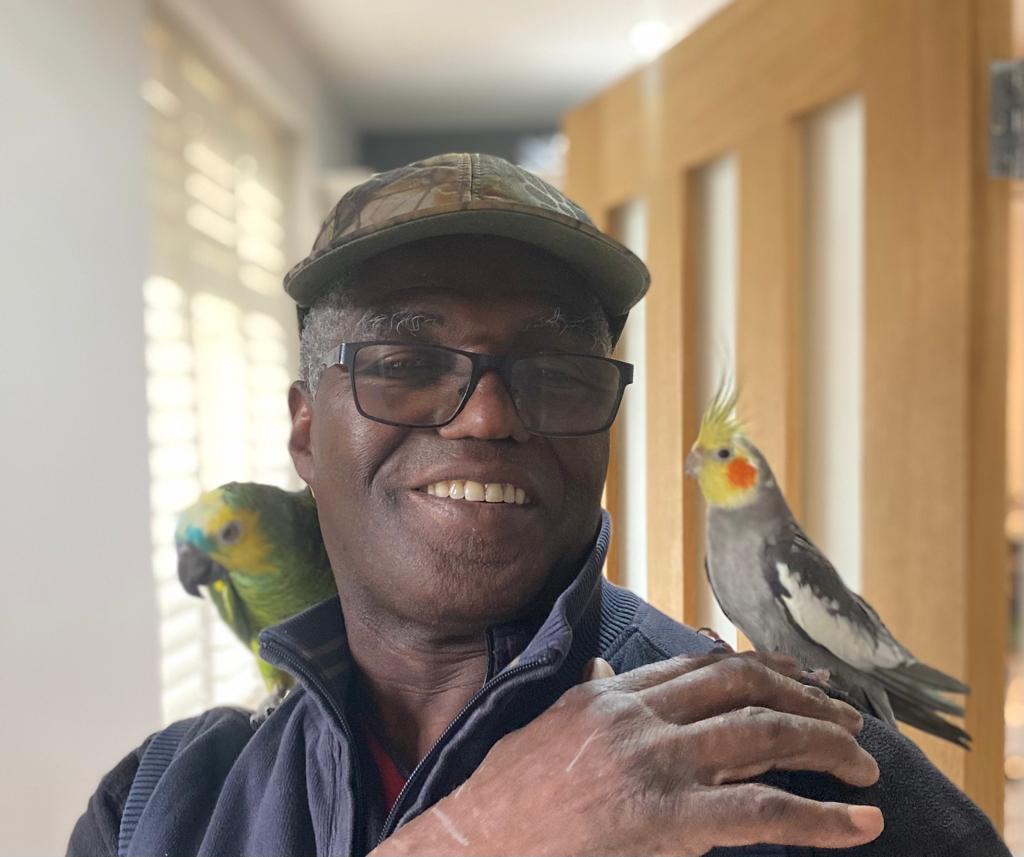 He got to know about walking football via a'seminar' at Hope Church. The one which I recall Gordon Nixon laid on a presentation, and since joining us at Denton has not looked back.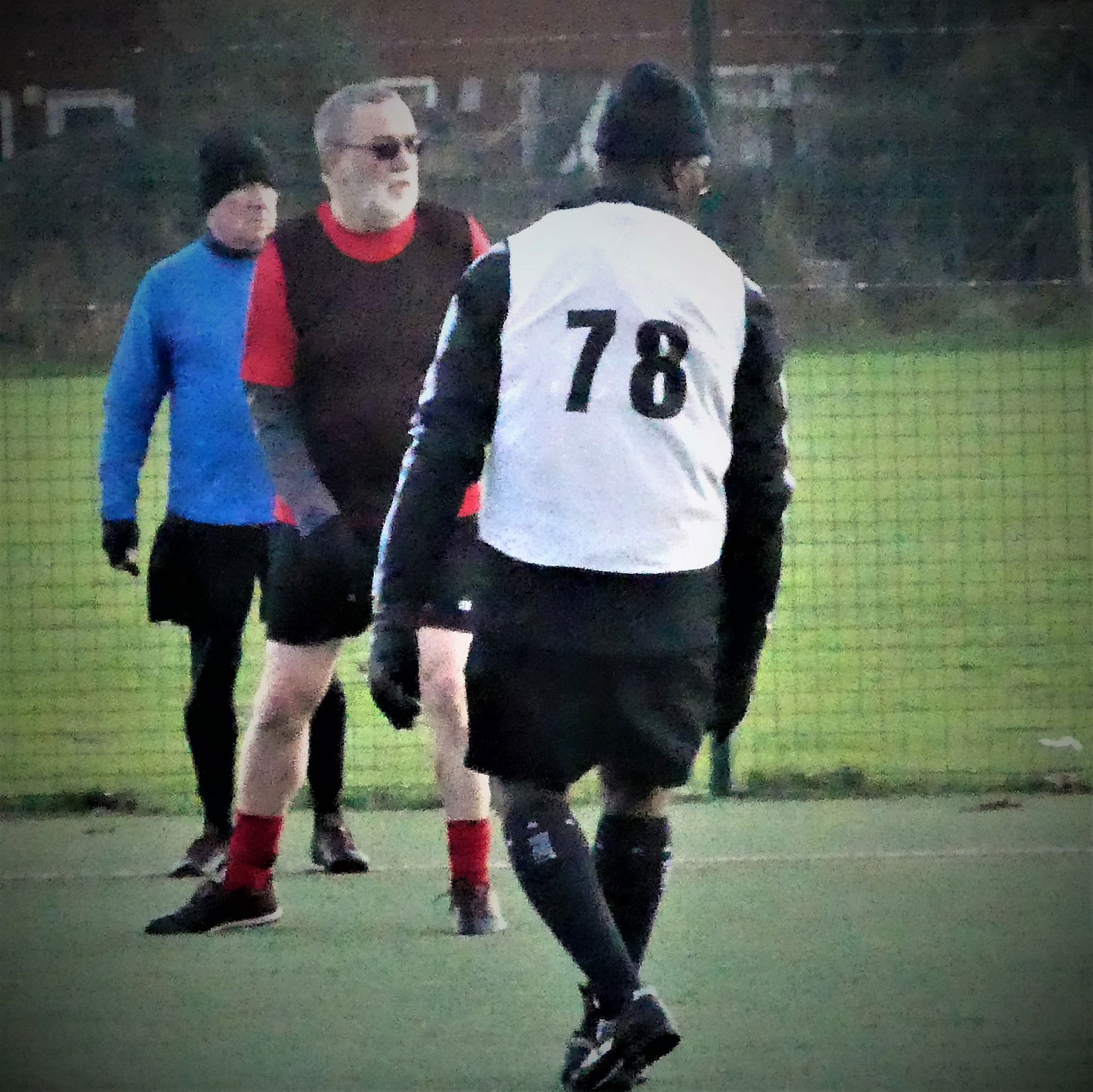 He really enjoys the game and the atmosphere our sessions generate. Clem is looking forward to a time when we can return to King Street for an uninterrupted run of the games we all look forward to.
________________________________________________________