For any Manchester City supporter of a certain vintage and with a retentive memory, chatting to David Gibbons brings back many memories of those halcyon days of the late nineteen sixties and early seventies.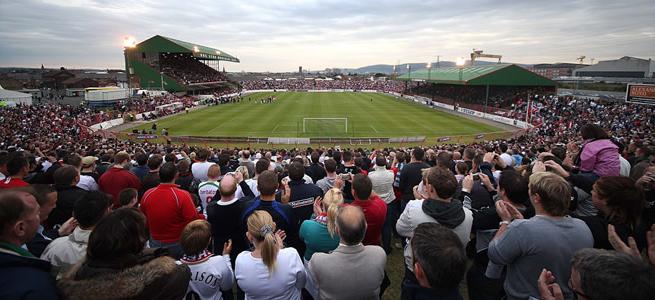 The Oval - Glentoran
David is an Ulsterman , born in east Belfast the son of an English Irish Guardsman who met Dave's mother when stationed in the city. A football family in a football environment names like Danny Blanchflower and Billy Bingham roll off the tongue. Standing out amongst his peers a David played in his first Cup Final at Glentoran's ground, 'The Oval' at the age of nine ! David's dad was an accomplished Chef and served on a lot of cruise liners meaning he was away from home quite extensively when his Son was growing up. Mrs.Gibbons was very receptive to football though and encouraged her David to do as well as he could.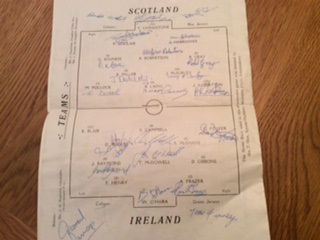 Moving on to teenage years at Orangefield School David was selected to play at right half No.4 for Northern Ireland schoolboys against Wales at Ninian Park, on a day Leighton James starred for the home side. He kept his place in a 3 - 1 win against Scotland and was awarded 'Man of the Match' . By now David had begun to arouse the interest of some Football League clubs, Grimsby Town being the first make enquiries. Eventually it was Manchester City who nudged ahead of Wolves to invite him to attend a weeks trial. With Mum and Dad firmly behind him he was flown over to sample the febrile atmosphere of Maine Road at a time when a rebuilt first team under the Mercer -Allison mantle were heading for only their second First Division Championship in their history. Neck and neck with United until the very last game of that 1967-68 season.
The weeks trial had gone well, despite some tribulations around his 'digs'. A comfortable hotel gave way to a bed in a loft/attic with a chain smoking landlady. When City eventually offered to sign him as an apprentice professional better accommodation was a priority for David, and he was billeted in Chorlton eventually, not far away from George Best's landlady Mrs.Fullaway.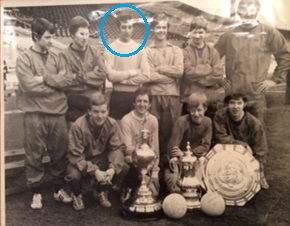 Training on the Maine Road pitch one day the avuncular Joe Mercer placed an arm around our man saying 'You'll do for me Danny' - an obvious reference to Danny 'pass the hot milk please' Blanchflower who also played in a number four shirt, just like David at that time. Things were looking good.
Successful runs in the 'B' team and later the 'A' team things were all heading in the right direction when he made his debut in the Central League for City Reserves in the January of his second season at the club.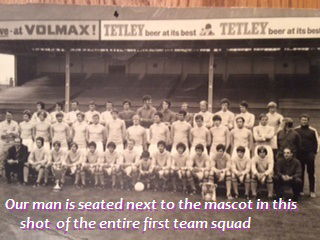 1970 European Cup Winners Cup & League Cup winners
Earning something between twelve and twenty pounds per week with a £5 bonus when the reserves won their game David was biding his time but picked up an injury which kept him out of the game for a while.
Now firmly on the fringes of the first team squad as they were picking up all the honours the domestic game had to offer. David was actually 13th. man for the League Cup Semi Final second leg of 1969 at Old Trafford , gaining priceless experience and memories. That game against United finished 2 - 2 and saw City emerge winners to take on West Bromwich Albion in the final at Wembley which I myself recall looked a little like a ploughed field by the end of the game.
Professional football can be a ruthless business though and City who as a club were now embroiled in some turbulent times. Joe Mercer was about to be shown the door. After four years at Maine Road David read in a Sunday newspaper that he was transfer listed with no prior consultation from the club management. Months earlier he'd been loaned to Stockport County in a move which didn't work out for him. He was offered part-time professional terms with Welsh club Bangor City but despite the lure of a bungalow in Benlech Bay as a signing on fee, the move did not materialise and David turned his back on the professional game to focus on making a wage, he stepped into the motor industry in a garage and used car pitch on Stretford Road in Manchester and didn't play football again for a long time.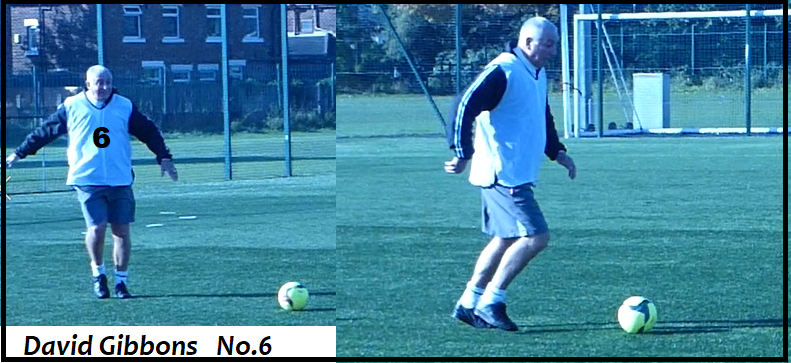 He wanted to get into selling other things though and found himself on the staff of Beecham's, the powder people promoting cold remedies and allied products. He was successful in this. Eventually moving to Denton and and enjoying some leisure time in the towns pub's he came across young men like Hadge Cooper and Phil Livesey. Making a return to Sunday football for The Church Inn and later The Bowling Green he enjoyed his time in Sunday football.
Marrying Maureen by the mid eighties David has one Son by a previous marriage. He kept in touch with his old mates and it was Hadge who, decades later suggested David tried walking football. By now it was late 2016 and he took to the game right away. An imposing , calming presence on the pitch it's clear to anyone who knows the game that David has a professional pedigree behind him.
We often see Maureen at King Street when the sun is shining along with their young Granddaughter, hopefully we will see them once again when a warming sun shines upon us all once more.
It was a pleasure talking to David for the best part of an hour. He spoke fondly of names I'm also familiar with and of course we touched on the memory of Colin Bell who Dave remembers as a 'lovely man'. In fact despite the games ruthlessness almost everyone Dave encountered at City was remembered with affection. We'll all remember Dave's old friend Willie Donachie's visit to Denton last Summer.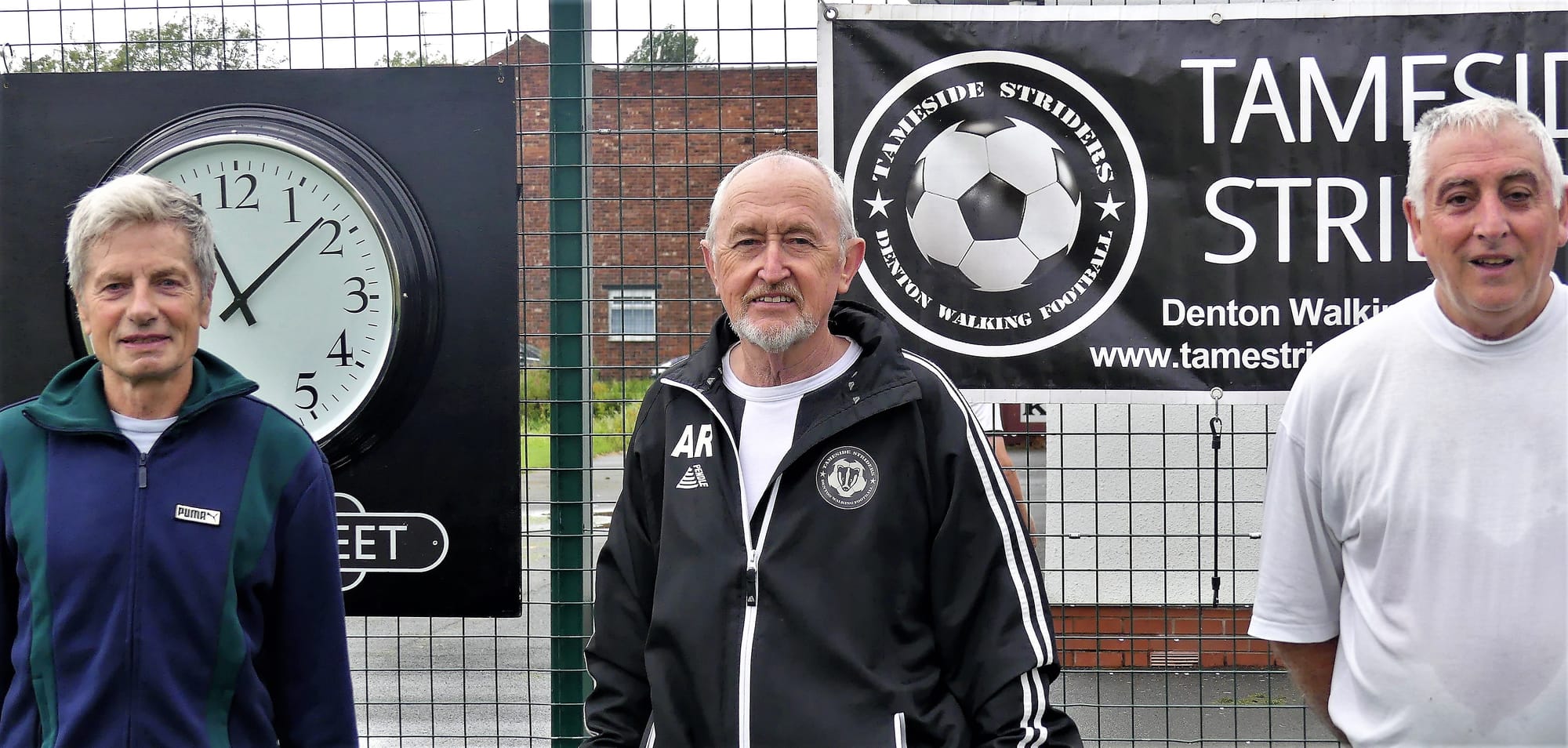 It's hoped you enjoyed this insight into another of our 'players profiles' . Other volunteers are sought and you don't need such an impressive football pedigree.