David Wilson was born in Haughton Green Denton , Gibraltar Lane to be more precise, in the early summer of 1949. The son of an office worker who later drove articulated trucks for Wall's at Godley
One of five children he has an older brother Ian and three sisters. With such a large family they needed a bigger house, and so moved a few miles north to Audenshaw. Whilst growing up David attended Russell Scott Primary School.
Moving on at the age of eleven he moved to Egerton Park Secondary Modern which has since been rebuilt, and is now Denton Community High School.
He could not quite get into the school football team but settled for 'house matches' internally. He was a keen Manchester United fan at the time Matt Busby's team was winning the European Cup at Wembley.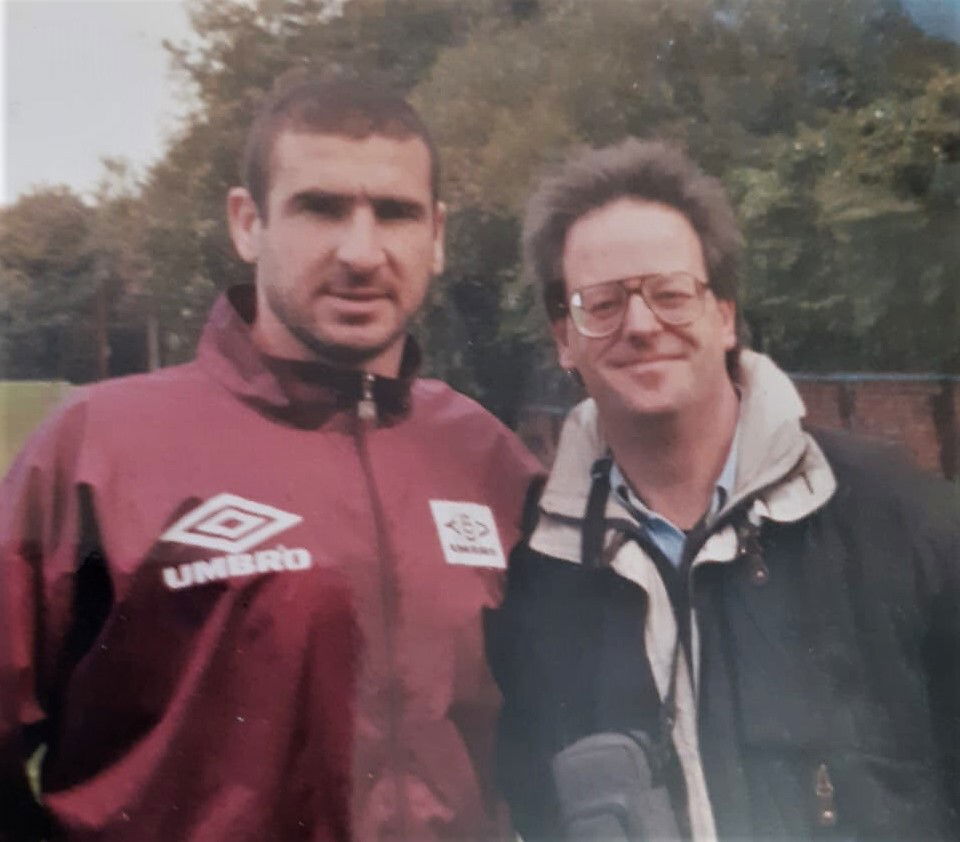 heroes are hard to find - but David found one !
Upon leaving school David took to Butchery and became an apprentice in the trade. Learning all aspects of the business he must have taken a lot on board because he was soon managing a shop in Haughton Green. Close to the old site of the Shakespeare public house in a row of shops on the Manchester overspill estate.
Butchery gave way to the Bins eventually, and David was taken on by the council. This was before our bins had wheels and he must have been a fit and able young man to handle such heavy work as this.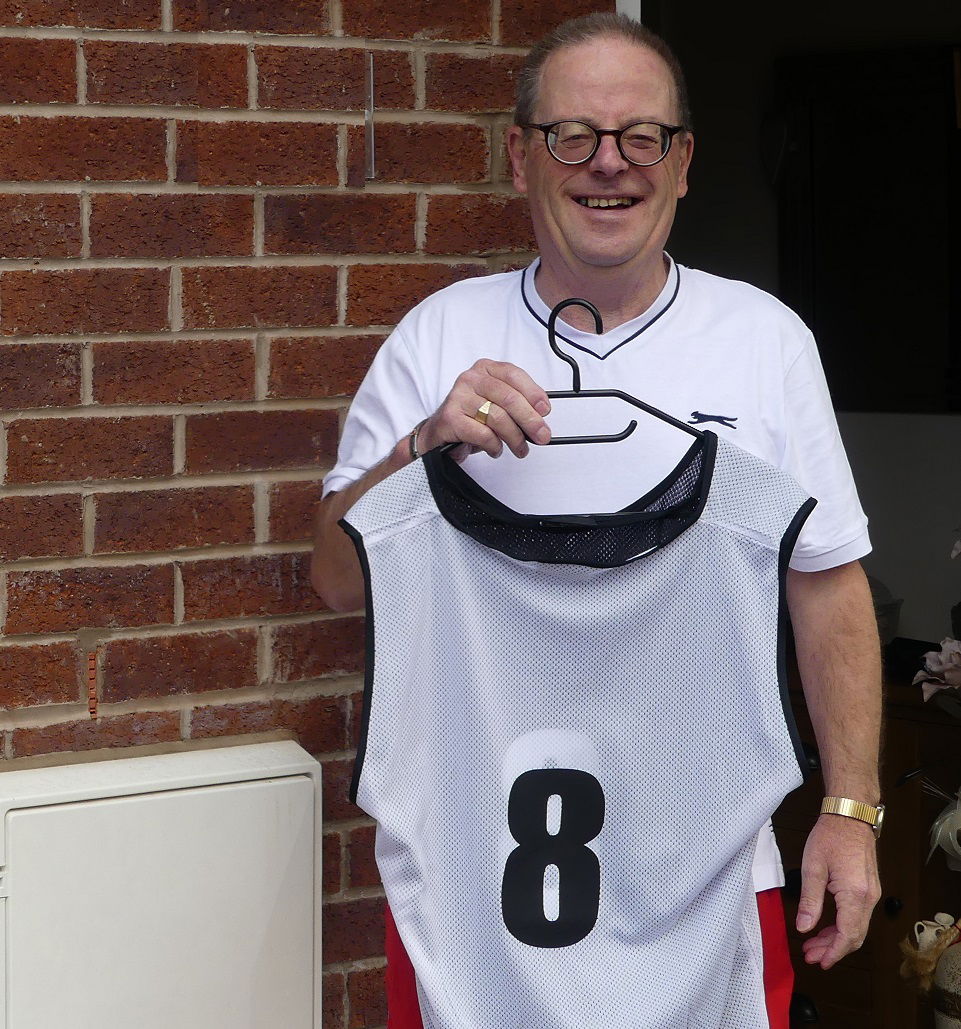 I am number eight !
David began to manage the junior football team 'Holy Trinity' from Gee Cross and later 'Thornlea'F.C. of Reddish where Mike Conroy was one of his players in the Stockport League. Always keeping an eye on United as the years passed , as well as his involvement with the grassroots game David has clearly enjoyed a deep affection for football throughout his life.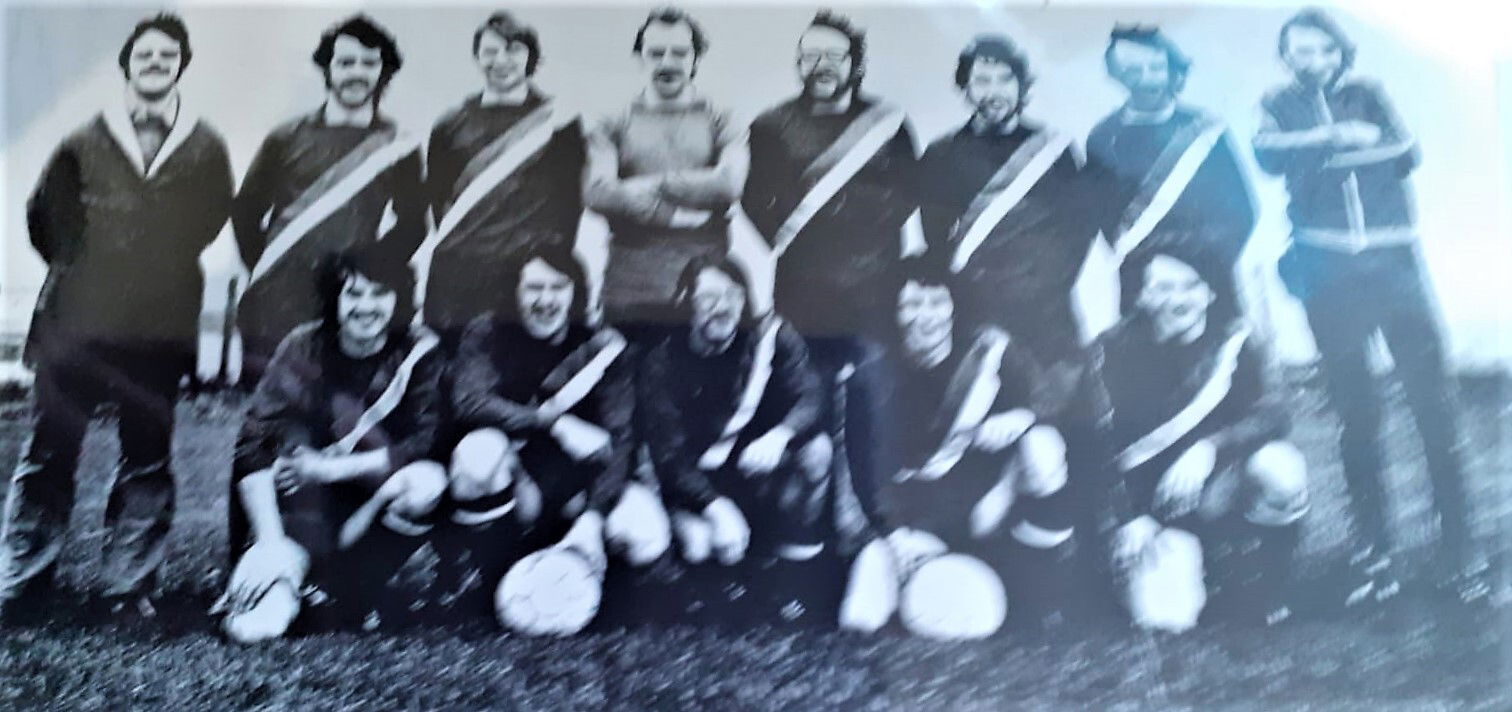 David far left looking proud of his boys !
He married Angela in 1976 in a small local chapel, followed up by a grand reception at 'The Big Chap'
His next job took a different turn when, still staying fairly local he started at Newton Bank Print works for a firm called Brunnschweiler. Printed textiles were their stock in trade. Here he was involved in a dreadful accident when a poorly secured roll weighing a quarter of a ton pinned him by his legs. It was feared he might not walk again.
Somehow with dogged perseverance and the support of his Wife Angela he managed to make a full recovery from this awful setback, however he decided to move on. This time it was to Tameside Social Services where he was appointed to the 'Jobmatch' scheme helping to find employment for people with some challenges via 'Remploy' a firm you may be familiar with.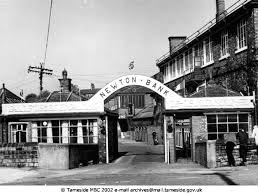 Newton Bank Print Works
This proved to be his final move and he settled in to two decades of rewarding work. He still sees people he came into contact with and most remember him and they assistance he gave. It was about this time that David decided to try walking football. Angela had seen the Barclay's Bank ad. on television and suggested he might like to try it.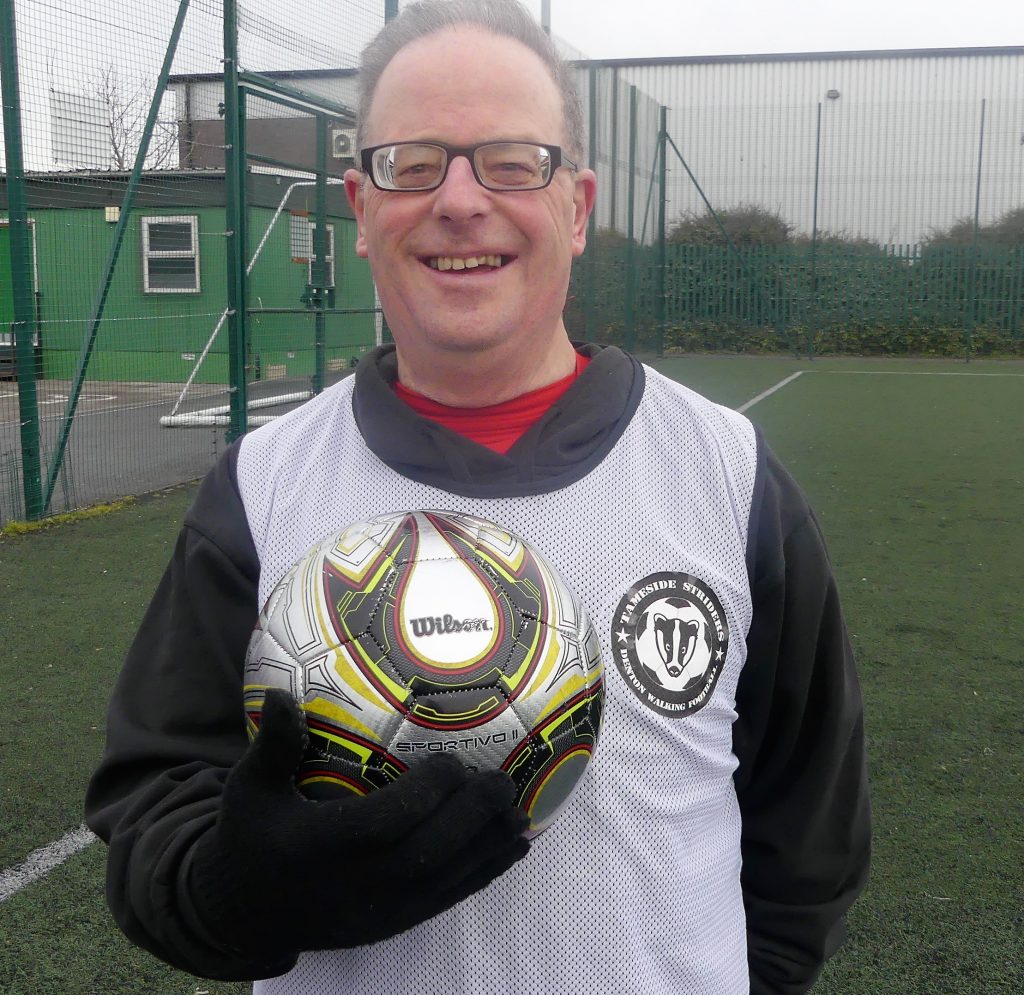 We even named the ball after David !
He became a regular at Glossop with Mick and Steve Owen first of all, then on to Curzon Ashton and eventually coming to King Street when the sessions were managed by 'Welfit'. David has won medals with Vintage Celtic after successful forays into competitive walking football with the Stalybridge based outfit..
David's brother Ian has been a supporter of the group since our early days. Having seen his younger sibling embrace the game totally. David himself has served on the D.W.F.G. Committee since inception in 2016. In the past he has taken warm ups, written match reports and also contributed to the group effort by printing lots of material as and when it's been needed.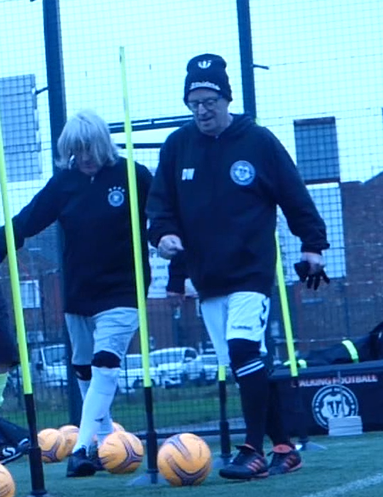 Affectionately nicknamed 'Pogba' because of his choice of shirt he is often to be found on one wing or the other and grabs plenty of goals when he gets the opportunity.
Unable to play at the moment due to impending cataract removal he has other issues too which need to be monitored. He is a qualified WFA Referee but has tended not to do much officiating. His enthusiasm for the game is undimmed though and he follows group matters very closely.
He's hoping to return to the 3g. at King Street "as soon as his vision is improved" and I'm sure we'll all welcome him back with open arms when that time arrives.
David and Angela, who have two grown up children - David and Leanne , and four grandchildren , live in a smart new bungalow in Flowery Field, having moved from the family home in Bearswood a couple of years ago.