Our mercurial man on the wing , famed locally for his precision strikes from distance was born in what is now Cumbria. Egremont to be precise not far from the coastal town of St.Bees. In the former county of Westmorland. So with that Apian connection he may have been destined to end up in Manchester one day.
Jim played football from an early age. A winger for both of his school teams the latter being Lindon Secondary Modern, in Egremont. Later Jim played in the Cumbrian County league for Whitehaven - famous for its fishing heritage and also for it's Rugby League team. He left school for work down at the local Cumbrian coalmine at the age of fifteen. Eventually working at the coal face. Anyone who knows anything will tell you that's a tough, hazardous way to make a living and tragedy called for Jim when his best friend and football team-mate was tragically killed in an accident at work.
The experience, as you might expect, turned him off mining, which in that part of England had been a way of life for many decades. Even though he had many good friends going underground with him - every other week about fifty of them would fill a coach and drive down the motorway to Old Trafford. United were in their pomp at that time and not surprisingly, one George Best was Jim's favourite red. He called time on his digging for coal at the age of eighteen.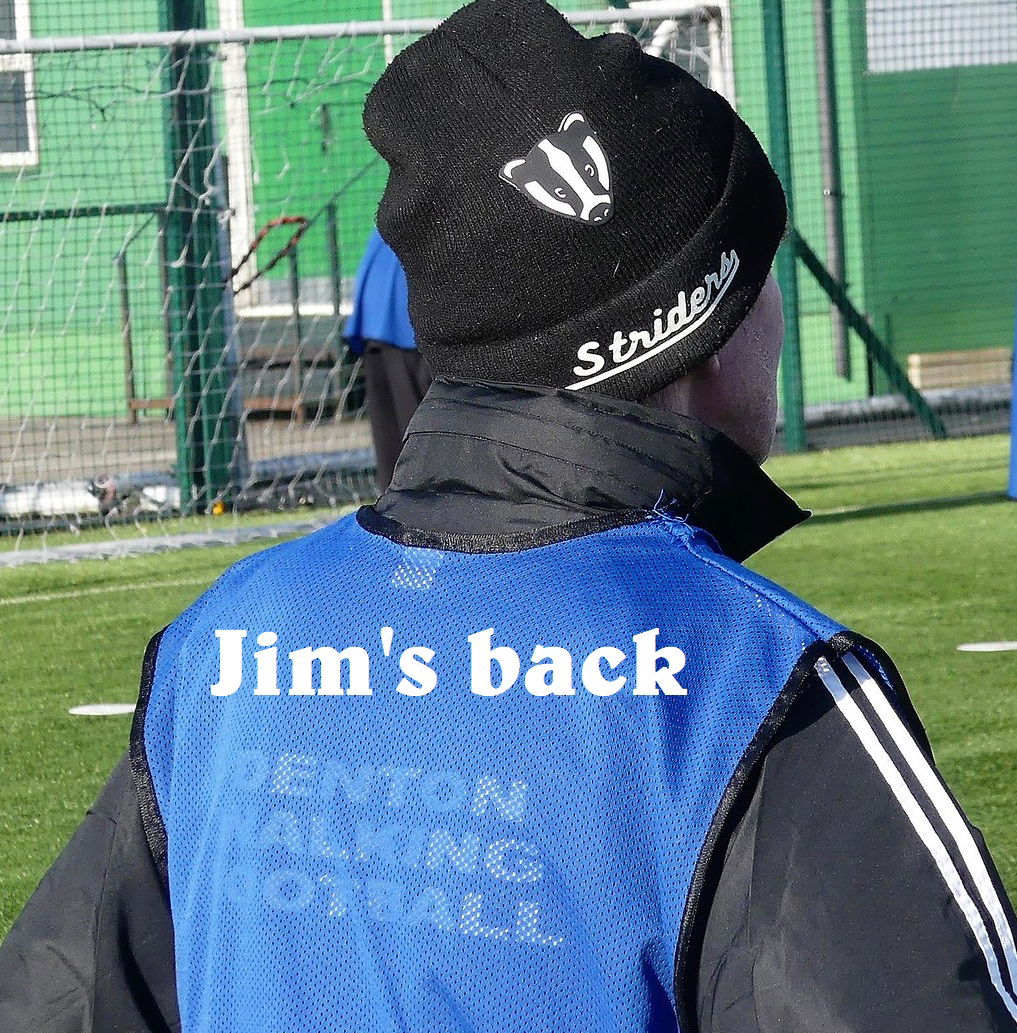 Jim turned his back on the pit
Seeking something different and pastures new joined the Army. The 'Scottish Highland Fusiliers' was his regiment but unfortunately life took another turn, and due to an accident of his own he had to leave.
There was much more work on offer in the Manchester area so he decided to move south. He got married in 1973 and has three children, two girls and a boy.
A career on the railways beckoned and he joined up with British Rail as an overhead line technician which required some college training. Twenty years on the tracks was again a tough call, out in all weathers which should not be understimated. Jim is a resilient character. He had another change of direction when he worked on hospital security, again in the Manchester area. Twenty years in that role brought eventual , and well earned retirement.
Jim had a good social life in Manchester and spending any time in his company can reveal many stories and anecdotes of local pubs with the city in its heyday in the nineteen seventies and eighties.
As we can all see Jim loves his walking football too and has been stalwart at King Street for the last sixteen months.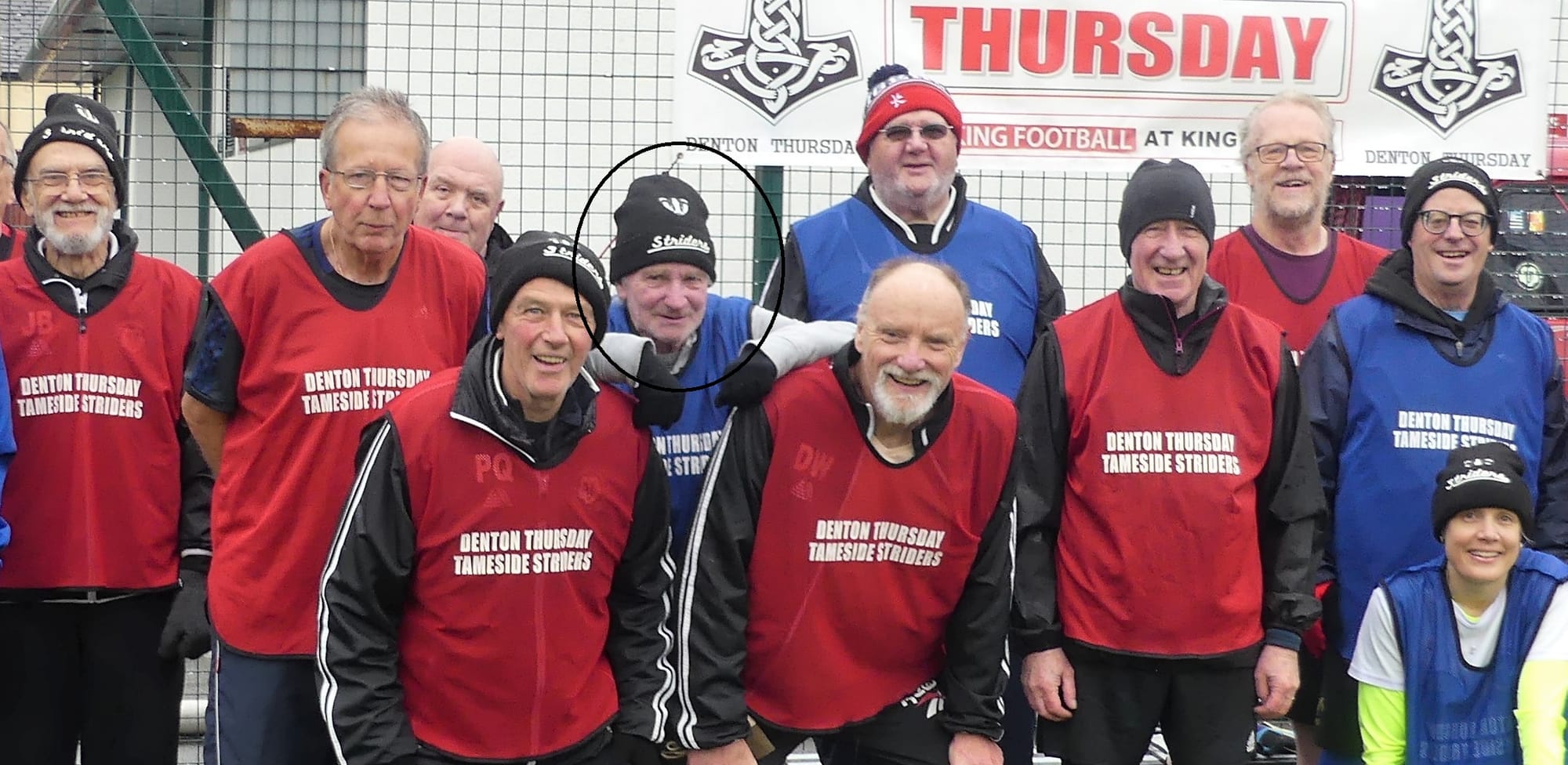 Just lately in particular he has been registering some remarkable long distance strikes into the small nets. Like all of us he is hoping for minimum disruption in the coming year. His appearances are as regular as clockwork and he's usually one of the first to turn up. He loves to 'linger' when he can too. A popular player who makes it clear he loves his share of the ball and does not lack in confidence Jimmy Stewart epitomises all that's worthwhile within Denton Walking Football Group.
It was good to talk to Jimmy this morning and if you would like a 'player profile' phone call just let Alan know and he'll give you a ring. Text him on 07387 174934.