Having a chat with Les Breegan shone enough of a light on his life to realise many of our players will find it interesting to read more. Our most recent recruit who has settled in so well. Laurie O'Toole suggested he should give Denton a go and Les has not looked back
He played five-a-side football until three years ago and is a fit fellow, but resists the urge to run due to the self-discipline he imposes upon himself when he plays the walking game. I don't think he's been penalised for running at all yet !
Born in Crewe he was the Son of a Dubliner who settled in Cheshire after leaving the R.A.F for which he volunteered in WW2. Meeting Les's Mum in the town they later moved to Leeds where he worked in the textile industry when Les was still quite young.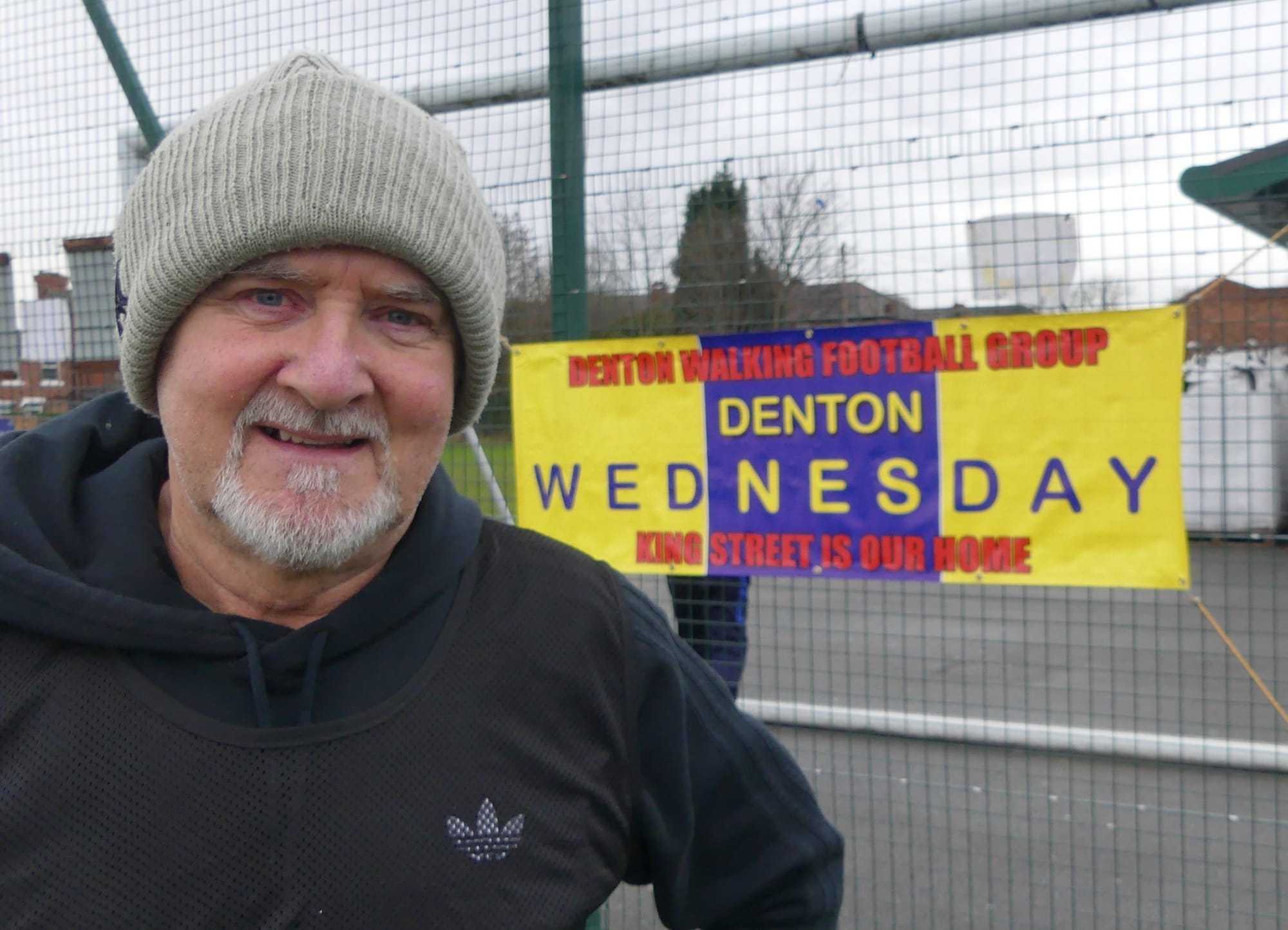 Walking football any day of the week for Les
Work took the family to the valleys of South Wales and eventually Les's early formative years passed by in Swansea before yet another move saw the family move up to the Manchester area, when he was the tender age of twelve years old. Eleven plus passed previously saw Les become a pupil at Marple Hall Grammar school where he met none other than Peter Dixon ! The two had not seen each other for about fifty years until Les attended a Tuesday session recently and was spotted by Pete, who recognised him instantly.
Following his Father into the textile trade Les became a tailor with his own business. No doubt a long story with its ups and downs but cheap imports eventually put paid to that venture and he took to taxi driving to keep paying the bills. A job he enjoyed, as most people he encountered were 'a pleasure to deal with'.
A keen footballer throughout his younger life Les eventually switched his allegiance from Swansea Town (as they were then) to Manchester United where he attended games at Old Trafford, remembering the Docherty era particularly fondly. He recalls his own playing days in the Stockport & District league for 'Hempshaw Lane' and 'Athletico' with all the fondness most of us can identify with when thinking back to our younger days. In later life he helped run teams for his own youngsters.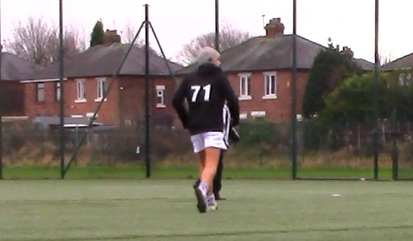 A family man with four children and eight grandchildren (seven of them girls) he and his Wife Lesley share the same Christian name (albeit spelt differently ) AND the same birth date !
Stretching coincidence even further it emerged my own niece was once romantically involved with his Brother-in-Law when they were both single and much younger .
Les is interested in competitive walking football and may well give it a go if and when we decide to resume at Over 65 level. A one day knockout competition might be the best route back for the Striders.
Many thanks to Les for the conversation and helping to keep us all in touch with one another in this way.
More volunteers are sought. I think Les might confirm it's a painless process you might even enjoy - text Alan on 07387 174934 to tell us your story.