Rob Lake was born in high summer 1953. The cathedral City of Exeter his birthplace, youngest Son of Charles William Wallace Lake (and known as Wally) and Molly Lake. He has a sister Suzanne, eight years his senior.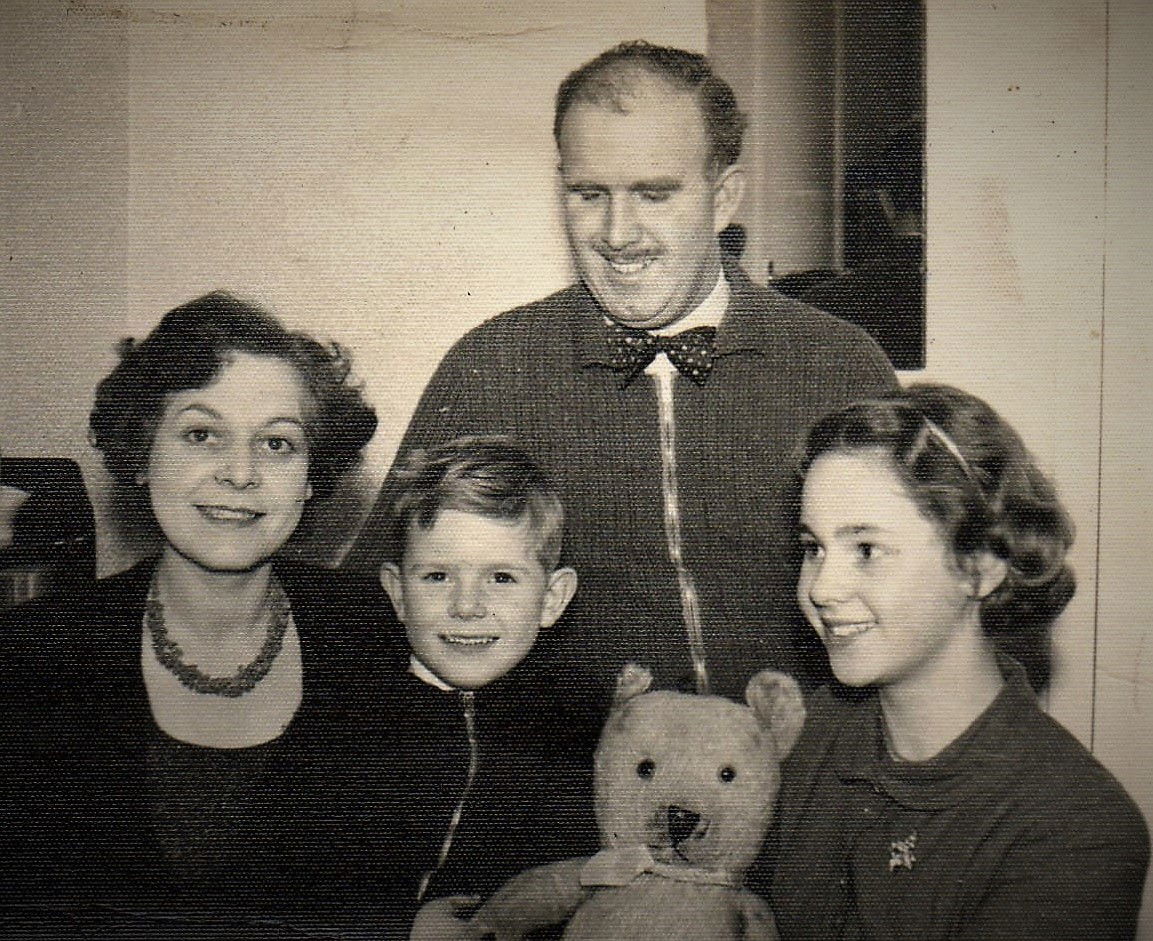 The siblings were very close and family life with their loving parents was hugely enjoyable .
Mr.Lake Snr. was decorated during the second world war, seeing active service in North Africa, near starvation on Malta during the blockade, and later Italy as the allies advanced via Monte Casino.
'Wally' , a Lieutenant in the Royal Hampshire Regiment was awarded the Military Cross.
In civilian life after the war Rob's dad was a 'Commercial Traveller' in the confectionery business. Mum was a housewife who made sure the families needs were met. Rob's formative years saw him become particularly attached to a couple of neighbour's dogs, and canine companionship has meant a lot to him ever since.
'Withycombe-Raleigh' primary school was Rob's first taste of formal education. The family had moved to Exmouth by now, a seaside resort of renown in South Devon and throughout their childhood Rob & Suzanne would make the most of the beach there.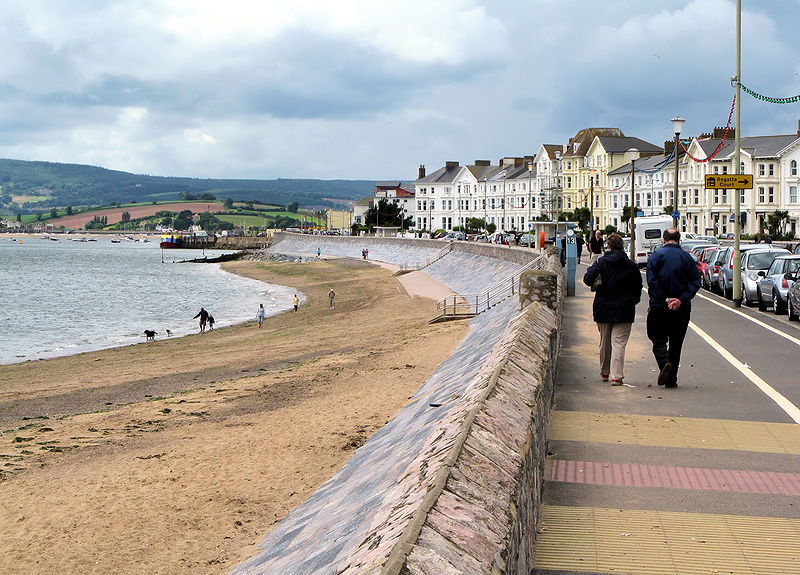 Exmouth
He took to education and when the eleven plus rolled around it was no surprise when he passed it. Mum and Dad saw great potential in their boy and made sacrifices to send him to the private 'Exeter School' . This was a Rugby playing school, although football was encouraged. Almost all the youngsters supported a first division team and Rob did too. He liked Royal Blue and he was inspired by Charlie Cooke (and his stepovers) so Chelsea were the team of choice.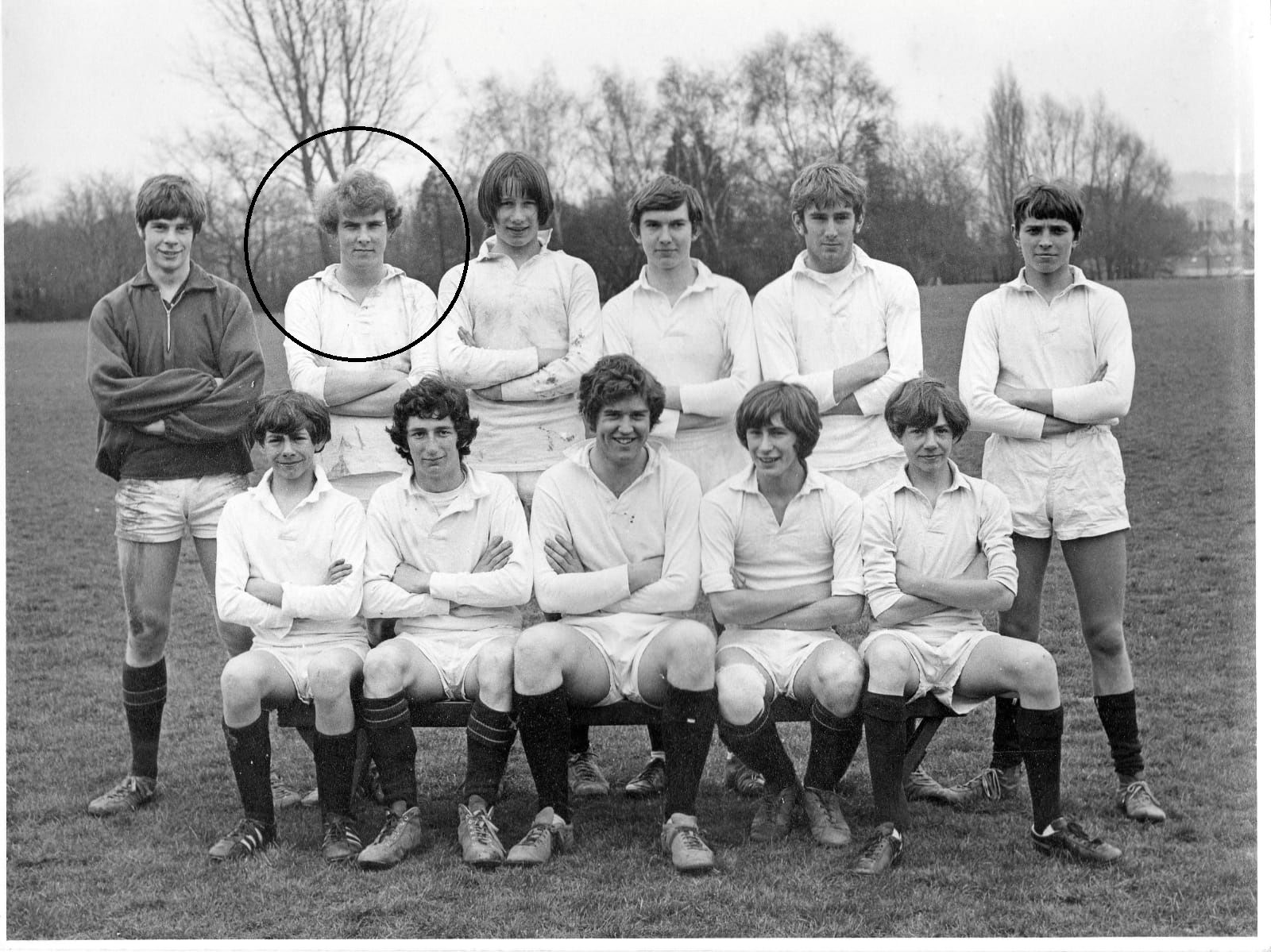 Rob standing second left next to the 'keeper
Rob has an abiding memory of a Boy's v. Master's annual football match. When the time came for him to feature in it he skippered the Boy's team. Unfortunately though the game was abandoned when one of his players thumped a teacher. The annual fixture was no more after that incident.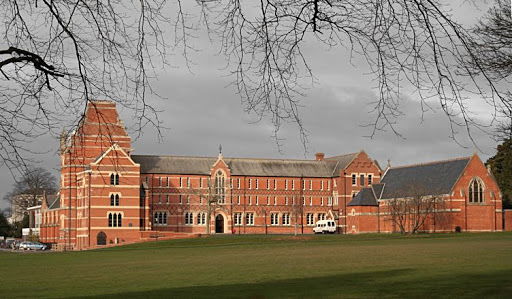 Exeter School
Rob would sometimes commute to school on his Vespa 150cc. At the weekends a variety of seasonal seaside work presented opportunities to earn money. One in particular, at a 'Beach Cafe' holds happy memories for the young Lake, much happier than a stint picking spuds in a huge Farmer's field. A tall boy by now he had a long way to bend to wrestle the things out of the ground 'Backbreaking' work, he reckoned.
Rob's academic bent flourished throughout his teenage years. At sixteen he had collected eight 'O' levels, staying on to the sixth form to tuck three 'A' levels under his belt. English, History and French.
He'd also attend some Exeter City home games at St.James's Park and relished the rivalry with Torquay United, who were just up the road and their closest challengers.
Music was now playing a big part in the teenagers life. The Beatles became a particularly favourite band. Sister Suzanne has seen the 'Fab 4' in Exeter. A scream-fest at the height of Beatlemania, but Rob was too young to go. He's still a tad sad about missing the mop-tops.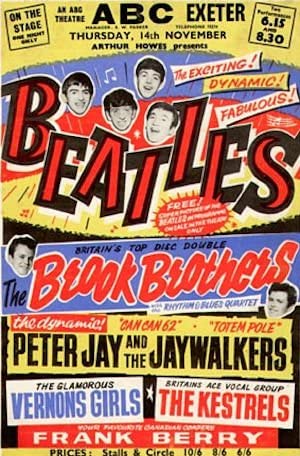 As the swinging sixties drew to a close he remembers fondly a trip to Wembley with his Dad for the 1970 Cup Final. The tickets were in the Leeds United end though, so a measure of restraint was required at least twice in the two-two draw that followed. He couldn't make the trip to the legendary replay at Old Trafford but his team took the trophy after a David Webb goal won the often brutal replay one-nil .
"It didn't seem so bad at the time, though we all just accepted that's how football was" Rob rightly remarked.
University was a much higher bar to clear in those days than it is now , and he decided it was not for him. He opted to attend an interview with H.M. Customs.
Having had his eye opened to the work of the service on Exeter docks, he was accepted at eighteen but had to move up to London to live near Kensington Garden in a hostel for civil-servants. The work with Customs was not quite what he'd expected. He settled though to hostel life, there was an inter-hostel football league in which he played a regular part. A winger to start with he soon converted to a defensive role eventually settling for centre half , or centre back as we call them today.
Rob's rent including board amounted to just over a fiver a week. He had enough left in his pocket to discover the London pub scene , along with a bunch of his friends and contemporaries.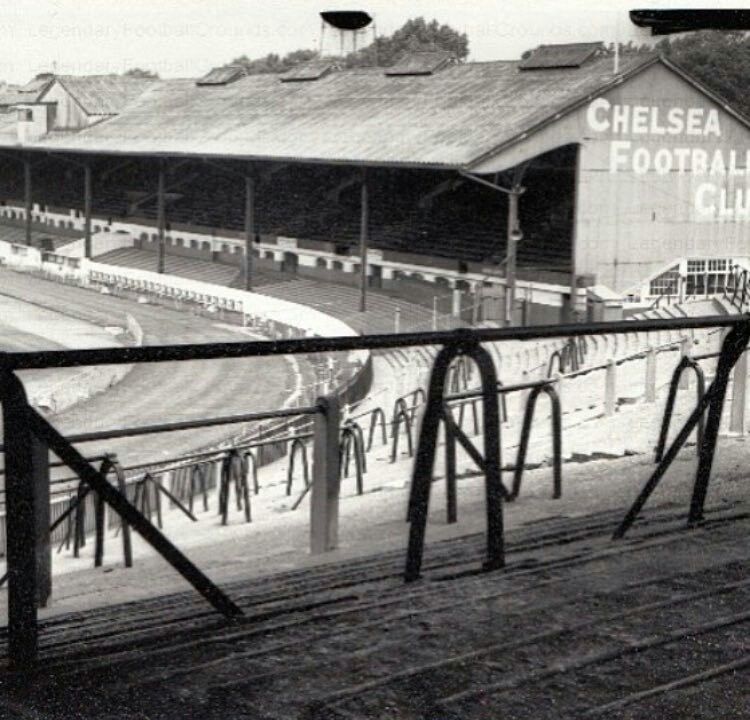 His new London address also opened up the world of Stamford Bridge every other week and he became a regular attender. The capital's gig scene was also another attraction. He saw bands like Status Quo and Wishbone Ash to name just two, but the high-point was watching the Beach Boys deliver a stunning set in pouring rain at the Crystal Palace bowl.
In 1975, the same year his Father sadly passed away he applied for a uniformed role at Heathrow. The airport was to become his base for many years and at first he took 'digs' in Hounslow, just down the road.
As the drug smuggling scene had started to gather momentum Rob and his colleagues developed ways to spot traffickers and this was a demanding, but interesting role.
He was still playing football, for the Heathrow Customs team twice a week on Wednesday's and Saturday's. Nicknamed 'The Saint' after embracing Christianity at the age of twenty six. Rob confessed his ways on the pitch were not always 'saintly' and the steely approach we have sometimes seen at Heywood was forged in the regular game forty and more years ago.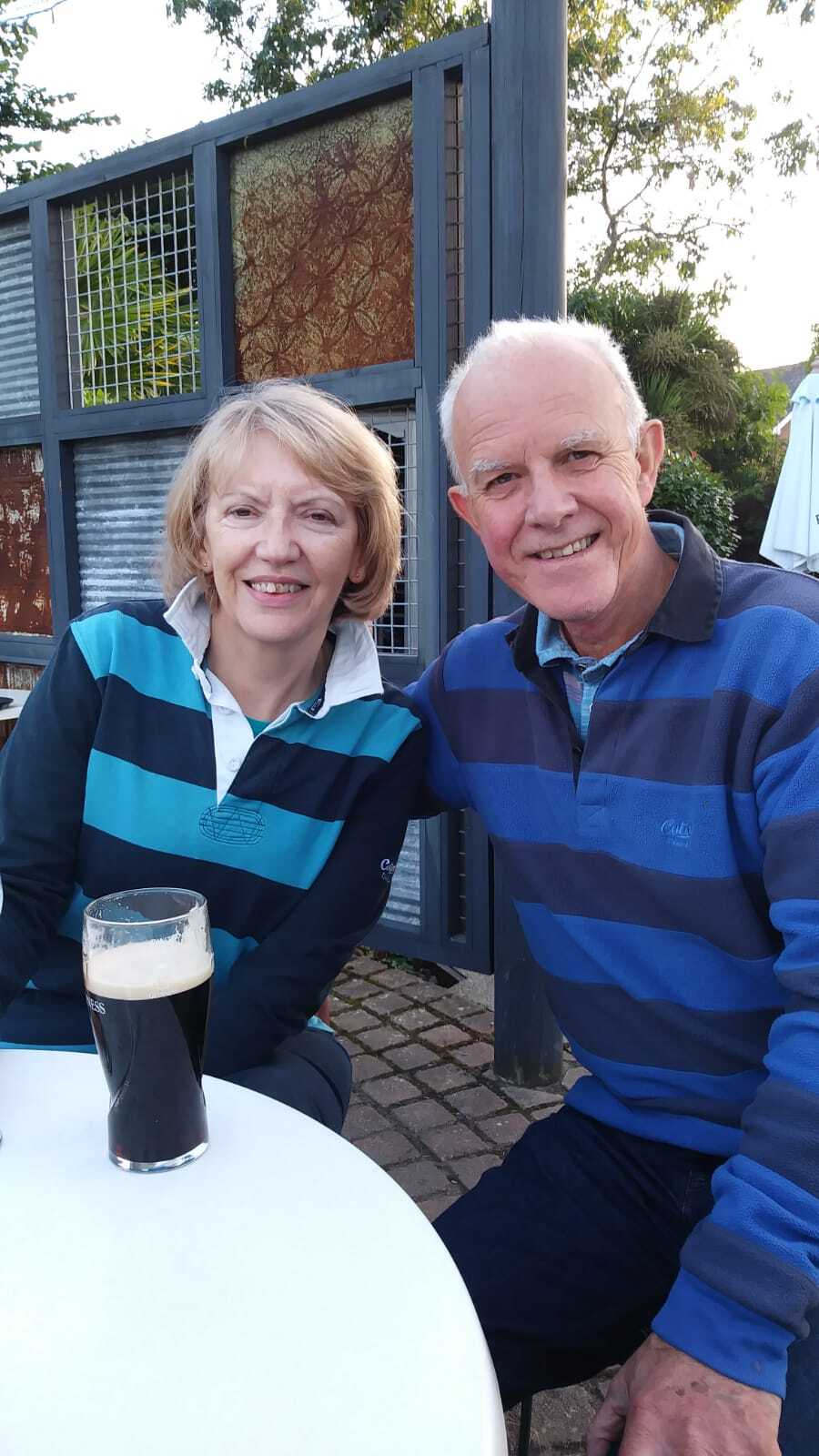 Janice and Rob
The Church has been a big part of his life ever since those times. He is a committed Christian. Soon he would meet his future wife Janice , a 'Geordie' who was working down in London. They met in 1982 through a local Church in Richmond, Surrey . Having tied 'tied the knot' four years later they bought a maisonette in Twickenham. Very close to the Rugby ground - they were both Rugby fans and the location also gave them the opportunity to see big bands live in the stadium environment. U2 for instance.
Molly Lake , Rob's Mum had passed away in 1986, eleven years after her late Husband. (Sister Suzanne lives near Gloucester today, with two grown-up daughters and five Grandchildren).
The couple had moved to an end of terrace three bedroomed house not too far away, and were keen to start a family. After no lack of trying it became clear they might have to consider adoption. After going through a rigorous process they became proud parents to young Hayley , who was around one year old at the time.
Rob was enjoying his work and had been promoted to 'team leader' now. A less 'hands on role' . The family took on another new addition in the form of a King Charles Cavalier Spaniel also christened Molly .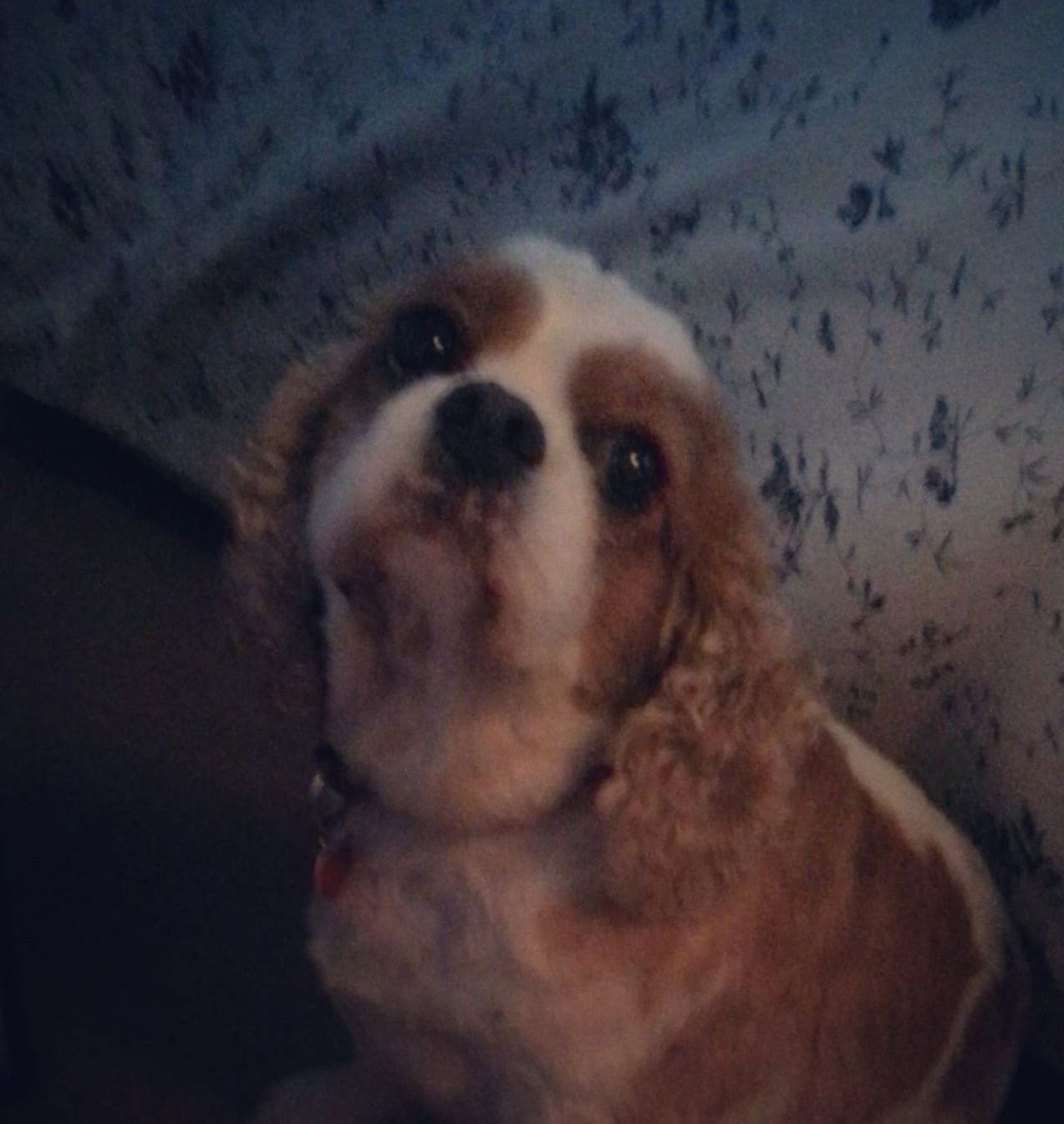 She tuned out to be a much loved dog. The years slipped by as they tend to do. The millennium celebrations had ebbed away and we were into a new century when Rob's landmark fiftieth birthday came and went.
In 2007 in addition to losing the family's beloved Spaniel, Rob suffered the major setback of a cancer diagnosis in his throat. Swallowing difficulties were by-passed and for fully six months Rob was fed intravenously via a tube. At one point Doctor's suggested he may never be able to swallow again. Arduous chemo , and radio therapy were boosted by sheer persistence and his strong faith in God which all helped to turn things around, relief came quite suddenly. After five years he was given the 'all-clear'.
Thinking it might help his longer term recovery Janice and Hayley presented Rob with another dog - Ellie this time. Same breed as Molly, but described as 'different in character' she too grabbed a sizeable chunk of Rob's heart.
Speaking of hearts, daughter Hayley's was now being wooed by a young man called Matthew, who happened to live in Glossop. Rob was candid, he didn't have any idea where Glossop was - but soon found out. This was 2012
He had gone on to part time working by now and there was an opportunity to rent accommodation in Glossop. The family decamped to Derbyshire and Rob would commute down South by train.
Eventually moving up here full time, Rob & Janice's daughter married Matthew in 2018. The same year sadly, the family pet Ellie, passed on.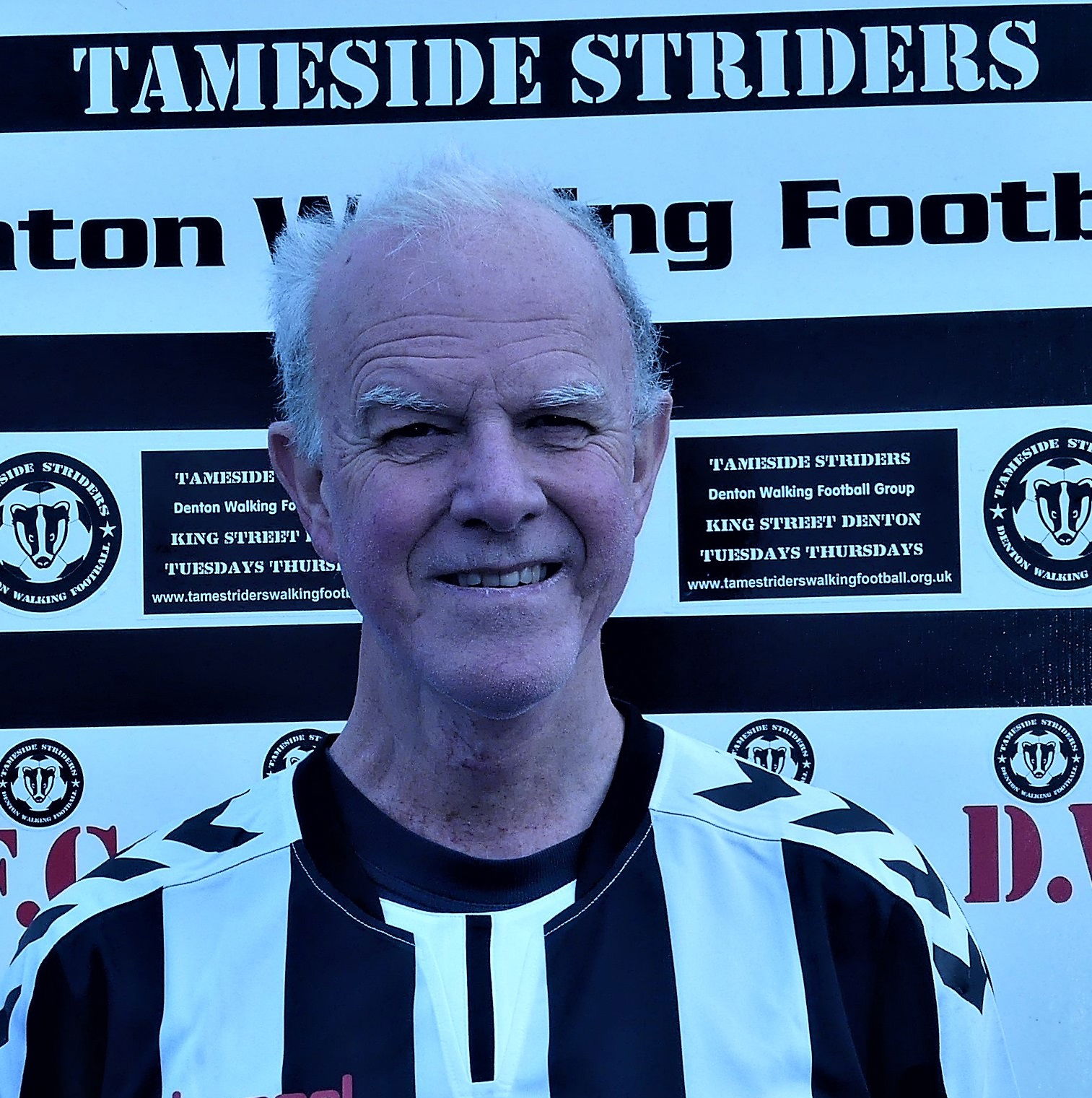 Player of the Year 2019
It was three years previous to that when Rob discovered walking football at Hadfield. His friendship with Steve Wingrove began after a car share to a tournament in Dronfield which was described as 'terrible, all running and physical contact' (nothing much changes). At Hadfield he also met David Partington and Gordon Nixon and all became friends, eventually they all made the move to play at Denton as well.
Rob recalls numbers were thin on the ground, "There would be weeks when only about half a dozen would turn up to play ! Hadge was there from the early days and I remember Trevor Brereton coming along too."
As Denton grew, so did Rob's stature within the group (and Ashton) he has been a regular at Heywood for the Nash Amblers featuring in several seasons since 2017. He's also represented Tameside Striders in the F.P.L. He was elected 'Unders' player of the year in 2019. Much deserved.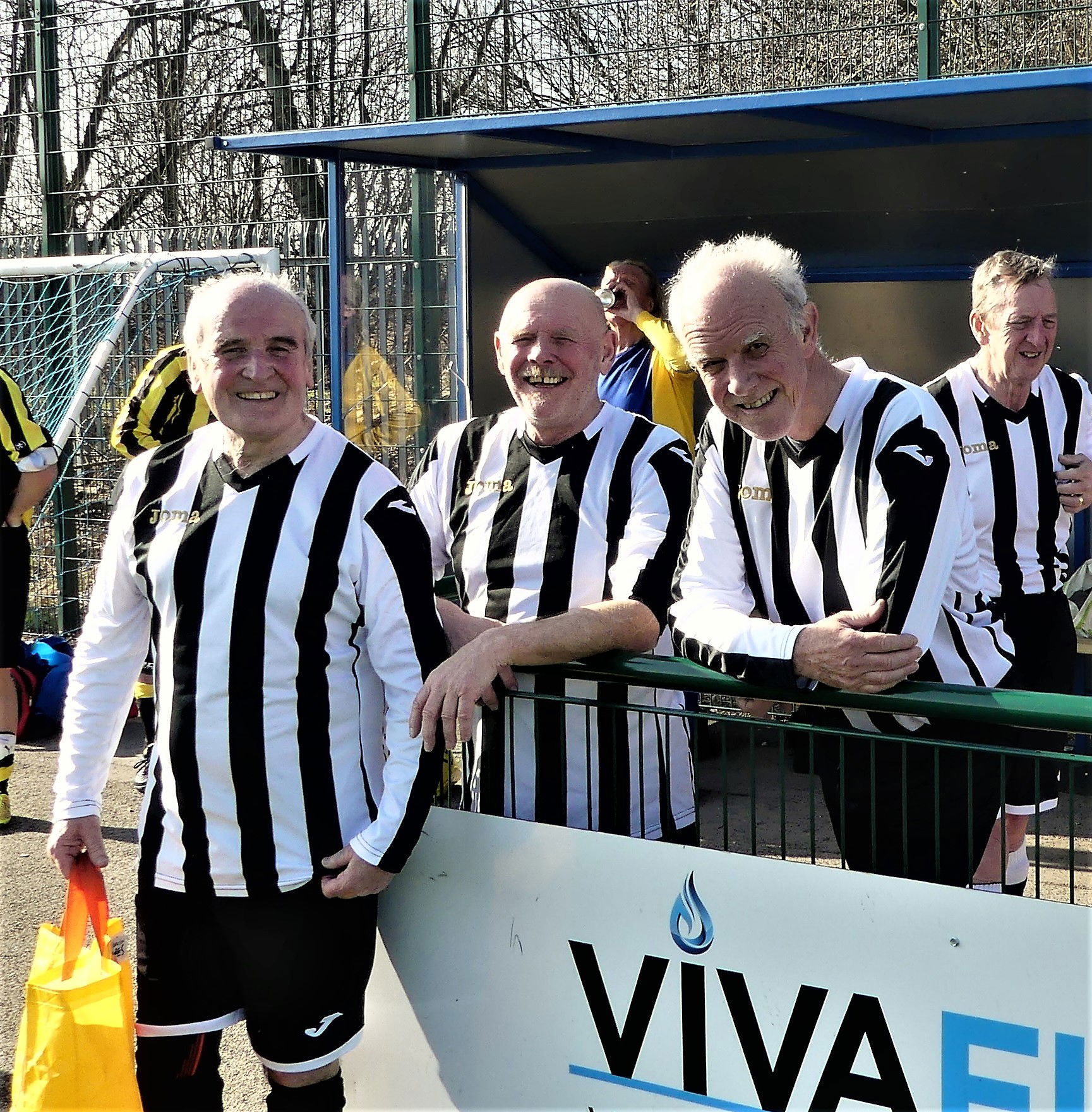 Rob in Strider's stripes at the F.P.L.
While playing at Ashton in September last year he began to feel unwell. Subsequent enquiries revealed he had suffered a minor heart attack. On further investigation triple by-pass surgery was the best way forward. He underwent the operation in Manchester Royal Infirmary. Recovery has been slow but steady.
He hopes to be back playing with us before too long, and may well call into King Street for a cuppa when things get back to something like normal.
This profile was once again a pleasure to compile and after an hour or so on the 'phone with Rob I feel I know much more about the man. I'm sure that feeling is now shared by his teammates.
Alan Richards