JUNE 30th. 2021
LATEST UPDATE MAY 23rd.
The draw is almost upon us., then a day or three following that the fixtures will be published. We are a mixed ability group and inclusion is important to our ethos.
We all know players have different levels of ability, different levels of fitness. On a personal level for instance I'm (AR) not as competent or as fit as some players, but I am more competent than some others. My name will be on a ticket with Tony Cravagan. We will share the games with other duties and this means each of us can expect three 15 minute games each across the three hours. A total of 45 minutes play which should be seen as a minimum for EVERYONE. Sweeper/Keeper skippers will be asked to ENSURE that everyone in their squad (if fit) gets at least 45 minutes, or THREE games WHATEVER THEIR LEVEL OF COMPETENCE .
If this does not happen we will hear complaints and if any player has been short changed in terms of games then his team will be deducted three points and have three goals added to their goals against tally
That's not expected to be necessary as ALL of our skipper's realise this is a fun festival and not a tournament as such.
GAMES WILL BE FIFTEEN MINUTES DURATION with a ten minute interval between each of them. Important for rest, and refreshment. Bring water please. It's also crucial that we run to time and synchronise the start of all three games throughout the morning.
THE REFEREES RESPONSIBLE FOR OVERSEEING THIS WILL BE A TEAM OF FOUR - G PEARCE D CUDAHY K BURROWS AND P QUINN. Augmented for just one game each by Alan Richards and Tony Cravagan.
The 'Town Lane Toffs' squad has now been fully selected. All of these players reside in the same area and the squad is as follows.
H COOPER, M CALDWELL, P COLLINS, L O'TOOLE, P.THEOBALD J.PELLING and TONY SUTTON
The other names going onto the tickets in the draw tomorrow are:
J STEWART A BRODIE D MOORE R ROWNEY
B SMITH K DEAN T HARRISON P JARVIS B.RODDY
D.PARTINGTON S AMISON J BEMROSE S ROURKE P SMITH
J GASKIN P DIXON R PLACE K YARDLEY S WINGROVE
C TURNER S SAINT G NIXON B HARRISON M HEATH S BIRTWISTLE L BREEGAN R MARTIN B HADFIELD
B STAFFORD F MATTHEWS J LEECH
S STAFFORD K THOMAS V O'BRIEN J KENYON K OLDHAM C WHITE J SMITH T BERTENSHAW P WRIGHT
Now because of the numbers, and a desire not to disappoint people some squads may have eight players. Again, team and squad rotation is in the hands of the sweeper/keeper skippers all listed below. So it's up to them to keep everyone involved and everyone onside.
This is not just about selecting what you think is your best team.
We will have more news midweek when you'll know who is in you squad. It's meant to be fun , so let's keep it lighthearted - knowing you guys I'm sure you will.
A short series to introduce our sweeper/keeper Skipper's.
Roy Smith has played at Ewen Fields before - for the first team in the 1970's so he will be making a sentimental return to the playing surface, which like Roy, has changed a bit since those days . His team 'EWEN VILLA' will play in Orange bibs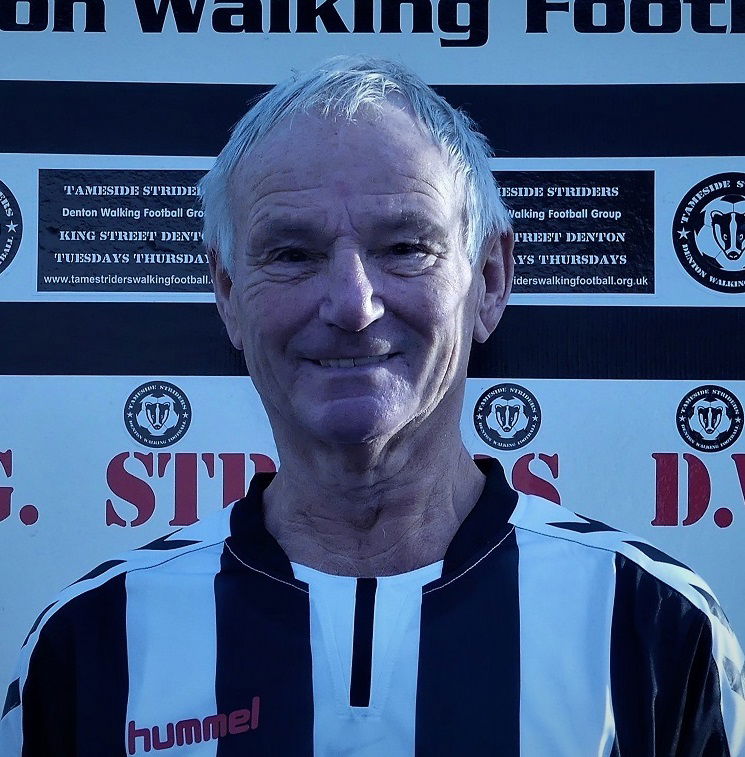 Hadge Cooper was one of the very first to play walking football at Denton and his defensive qualities probably inspired him to volunteer for a Skipper's 'sweeper-keeping role'. The 'TOWN LANE TOFFS' ' will play in b & w striped shirts.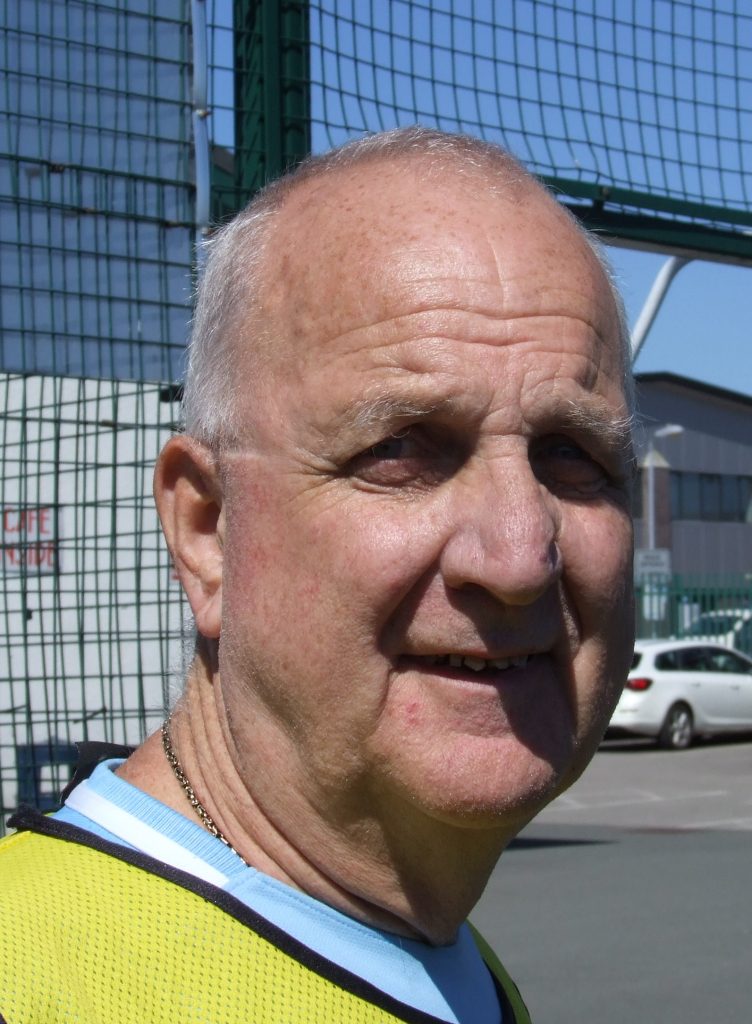 Mike Taylor - pictured below - is a Thursday regular and an experienced sweeper/keeper with a reputation for unflappability ! A steady hand on the tiller of his team which he has called 'Goalden Oldies' and they will play in numbered yellow bibs. *subject to change.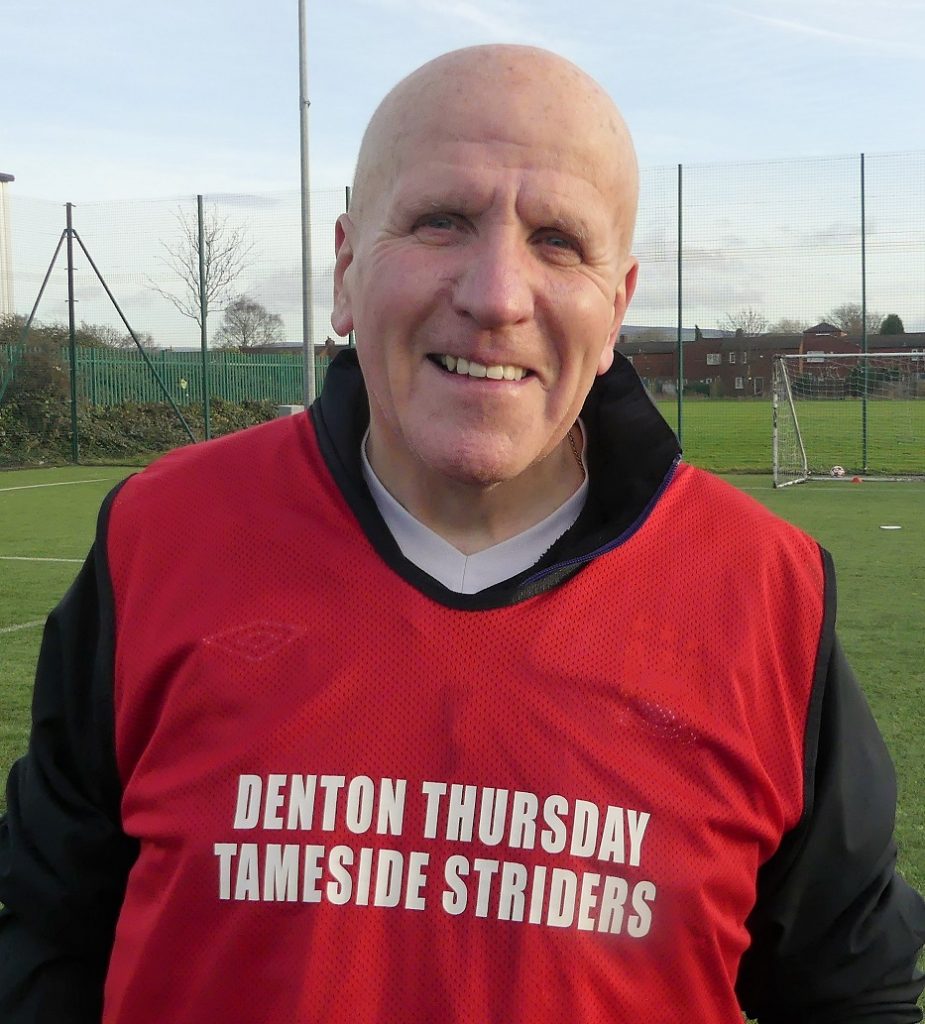 Colin Fielding needs no introduction but his wacky sense of humour has seen him launch a holiday camp theme to 'Tiger Feet' with his team 'Hyde-D-Hi' ~ ho-dee-ho came the reply. Colin loves to play sweeper/keeper , getting forward when he gets the opportunity. Col's team will play in Royal Blue bibs *subject to change.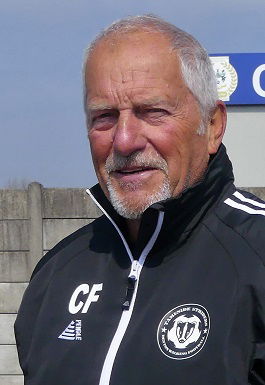 Nigel Metcalfe (below) is a natural goal keeper who has had little opportunity to practice his art of late. He has instead stepped into the sweeper/keeper role with aplomb and his team which he's christened 'Hyde Rangers' will shrub off all but the best of challenges & certainly benefit from his presence at the back. Rangers will play in Maroon bibs but should bring there own white ones along too for the clash against Jerry Hat-tricks.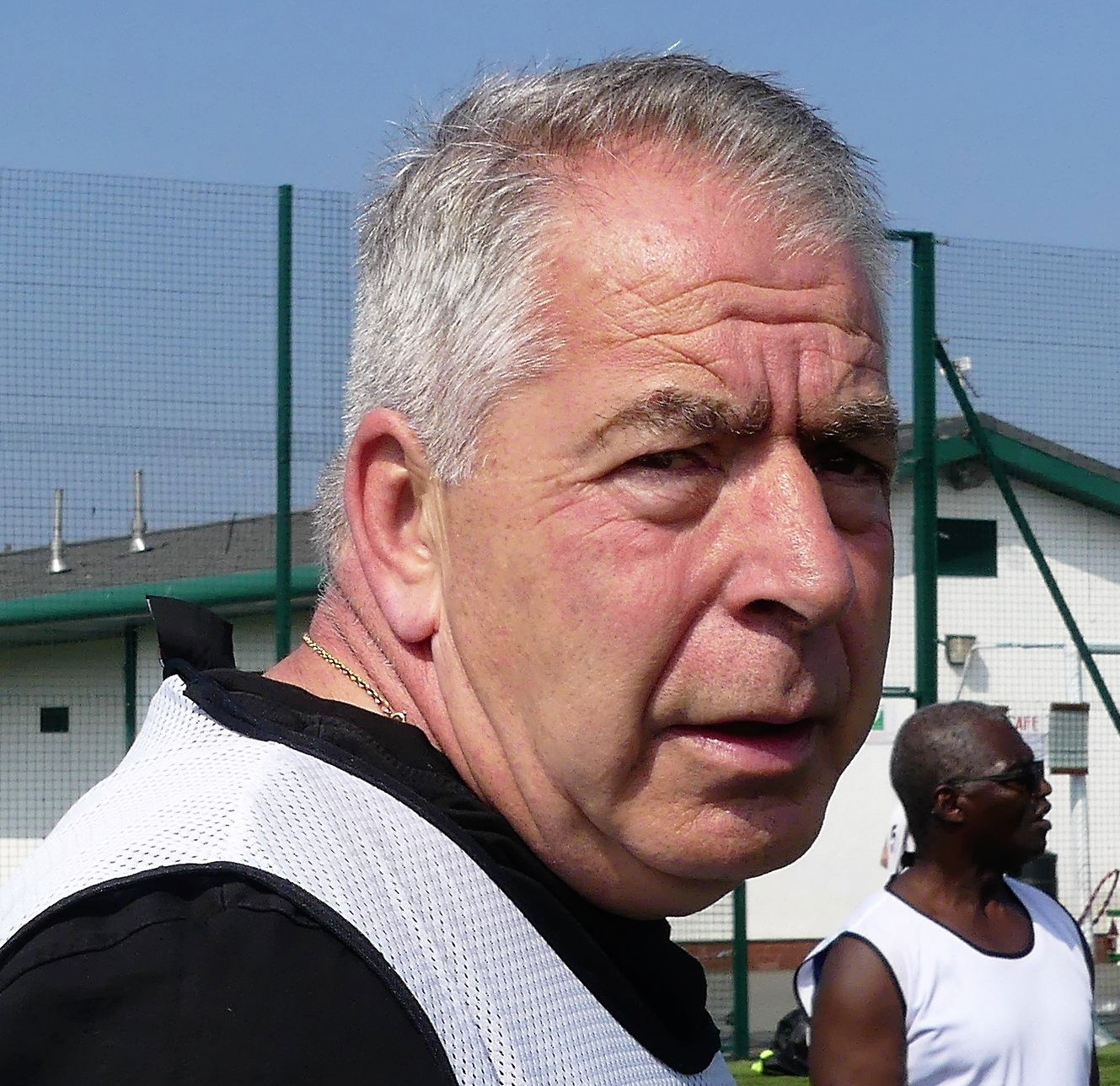 Bill Lancashire - seen below - is a renowned sweeper/keeper who has called his festival team 'Jerry Hattricks' and will be one of the favourites to pick up the SK trophy for the fewest 'goals' conceded. The 'Jerries' will wear Red bibs.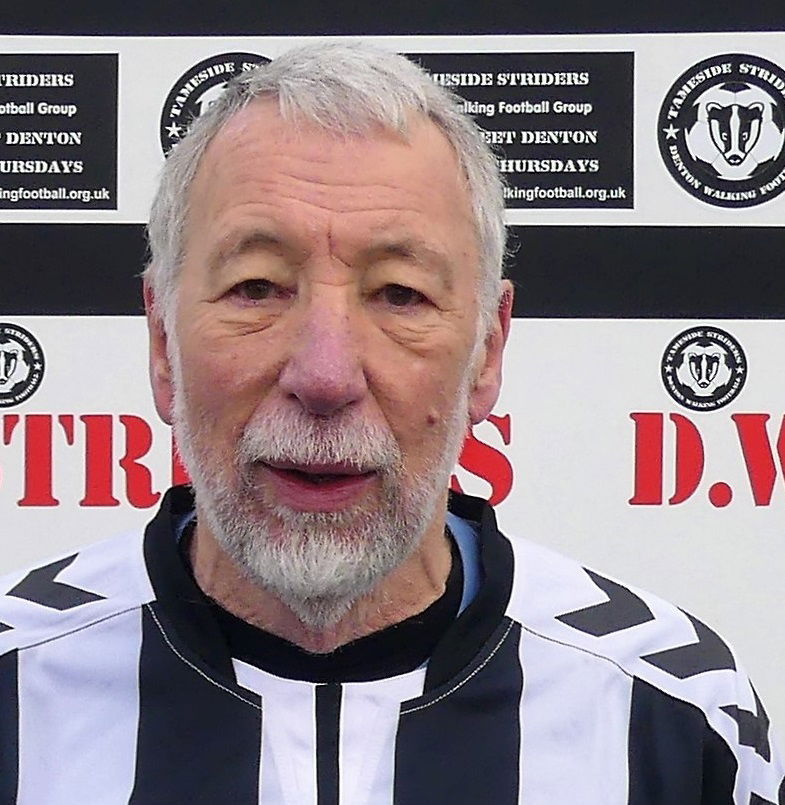 Terry Hayden (pictured beneath) completes our line up. Another specialist Goalkeeper who has impressed with his transition into the sweeper/keeper game. His team 'Ewen Yours' will be hard to beat and if you're one of 'Terry's' then you'll have a good guardian at your back. Ewen Yours will play in light blue (Kazakhstani) bibs.