Terry Hayden made a smooth transition from the conventional game where he is regarded as a good goalkeeper to the role of sweeper/keeper in the modified game which he also enjoys. So much so he embraced this challenge and the draw from the hat repaid him with a highly competent squad.
Peter Smith for instance a vastly experienced walking footballer who also likes to play the small goal game. A valuable asset for any team in such a 'festival' comfortable in possession and with an accurate shot or pass always on the cards.
Ken Dean won't let anyone down either. With his regular eye for 'goal' the Marple man relishes the game and had been looking forward to June 30th for some time.
Steve Rourke from Haughton Green is an influential and busy player , always involved and mobile. This flair and creativity anchored by the defensive awareness of Gordon Nixon. A bastion of the game, and the group. Encouraging vocals are assured as reliable distribution from our Chairman as 'll set about solidifying the back in support of his Sweeper/Keeper.
Ken Thomas (pictured below) is a leggy and enthusiastic winger who can cover ground quite quickly, quite legally and the team will look to him as an outlet on the flank, a key element.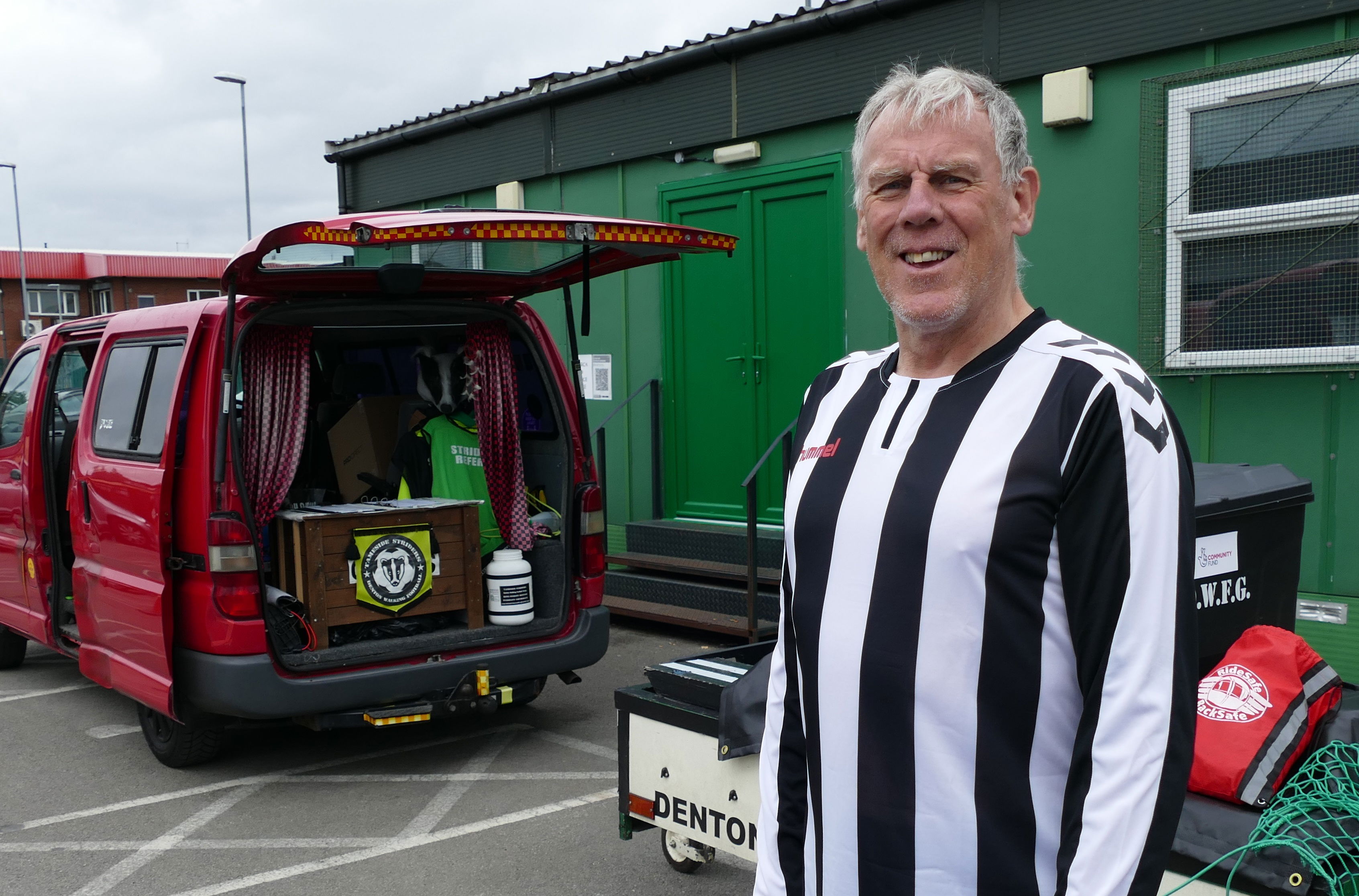 The 'technical' section was completed with the inclusion of Les Breegan who always plays with his head up and is capable of a defence splitting pass or a precision strike from distance.
Bernard Roddy completes the line up. The Octogenarian retains a deft touch and a combative nature all held in the right proportions for such an event. Bernard picked up an injury lately but we really hope he can make Hyde's Ewen Fields on the day.
Terry will have his work cut out selecting from this particular talent pool !
The best of luck to 'Ewen Yours'.
On the day they will wear Light Blue (Kazakhstan) bibs.